How to Suit for Success: Lawyers and Professional Dress, a Conversation with Erica Smith of UDC Law School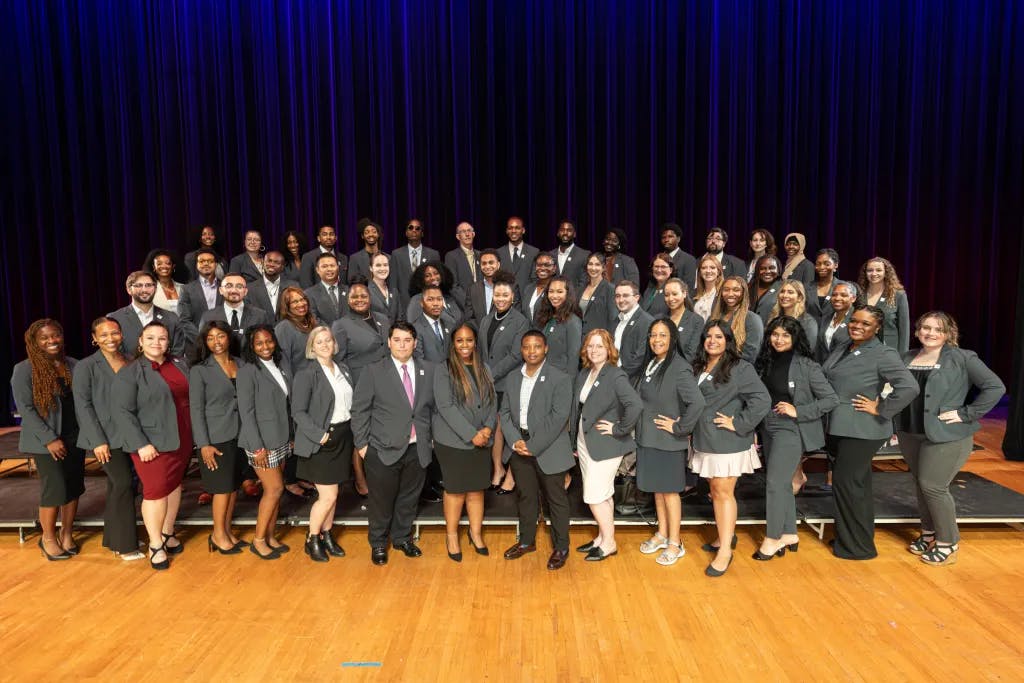 As a culture, we seem to be moving toward a world of more casual, laid-back dress codes in the workplace, making room for more personal style, individuality, and comfort. There will always, though, be value–and often necessity still–in dressing for your environment, in dressing to look, feel, and present as professional. And those spaces and individuals that remain more classically professional don't need to be limited away from those other benefits like comfort and style. Dressing both appropriately for your profession and to your own personal style can lend a certain power. 
For lawyers and law students, the power of a good suit–in the courtroom and beyond–can be immense. That's why we partnered with the University of the District of Columbia David A. Clark School of Law to arm each incoming year 1 student with a charcoal gray blazer at no cost to the students. A crisp, professional, and versatile piece sized properly to each student to add to their wardrobes, this gift to students represented the school's investment, belief, and support of its incoming class. As professional dress is an important part of careers in law as well as education, courtroom visits, and networking throughout law school, giving each student a suit jacket served as one way that UDC Law School worked to set all its students–regardless of background, awareness of standard attire, financial ability, and more–up for success.
This gift also marked a milestone and helped to celebrate a UDC tradition. At the start of each school year, the incoming class of year 1 law students at UDC take part in a Pinning Ceremony. The ceremony marks the class's entry to law and reiterates that the students are not only joining a school or a study but also a profession. This year's ceremony in the fall of 2022 was special, as it was the law school's 50th anniversary. As is typical, students recited an oath, but to celebrate the occasion, this year they were also all dressed as a united front in their charcoal suit jackets.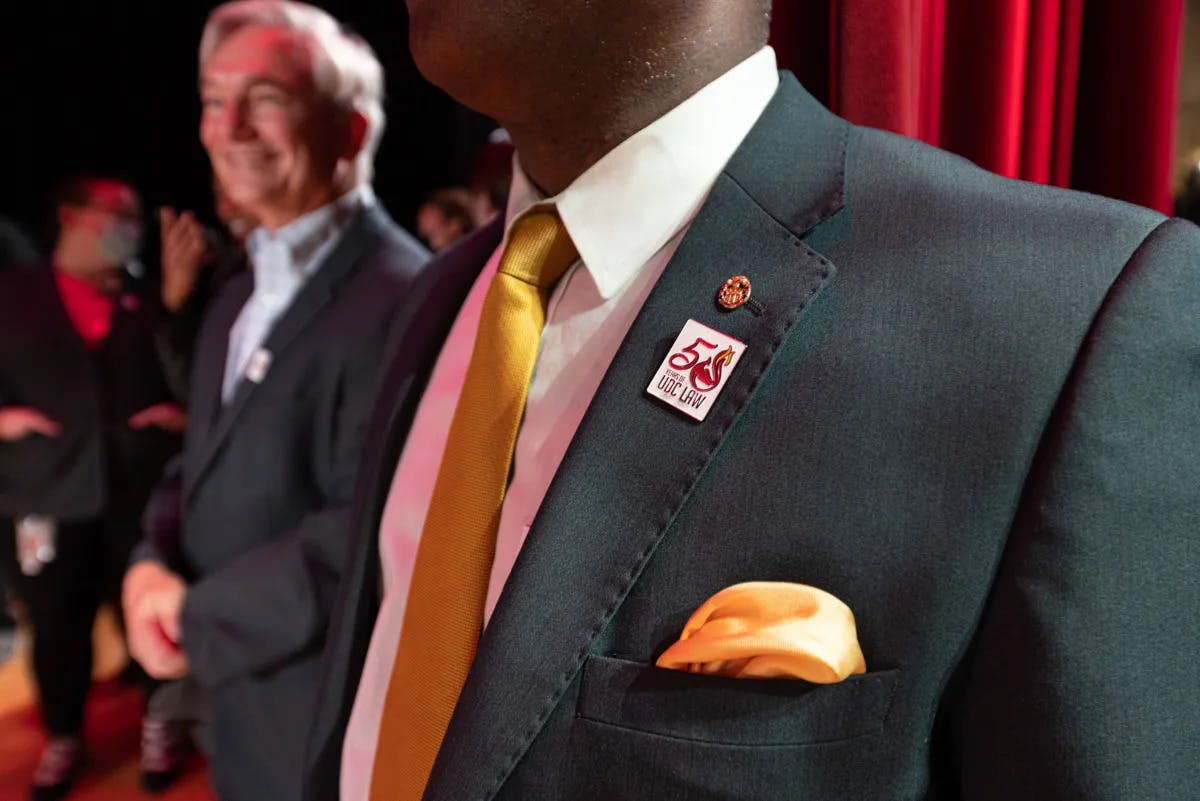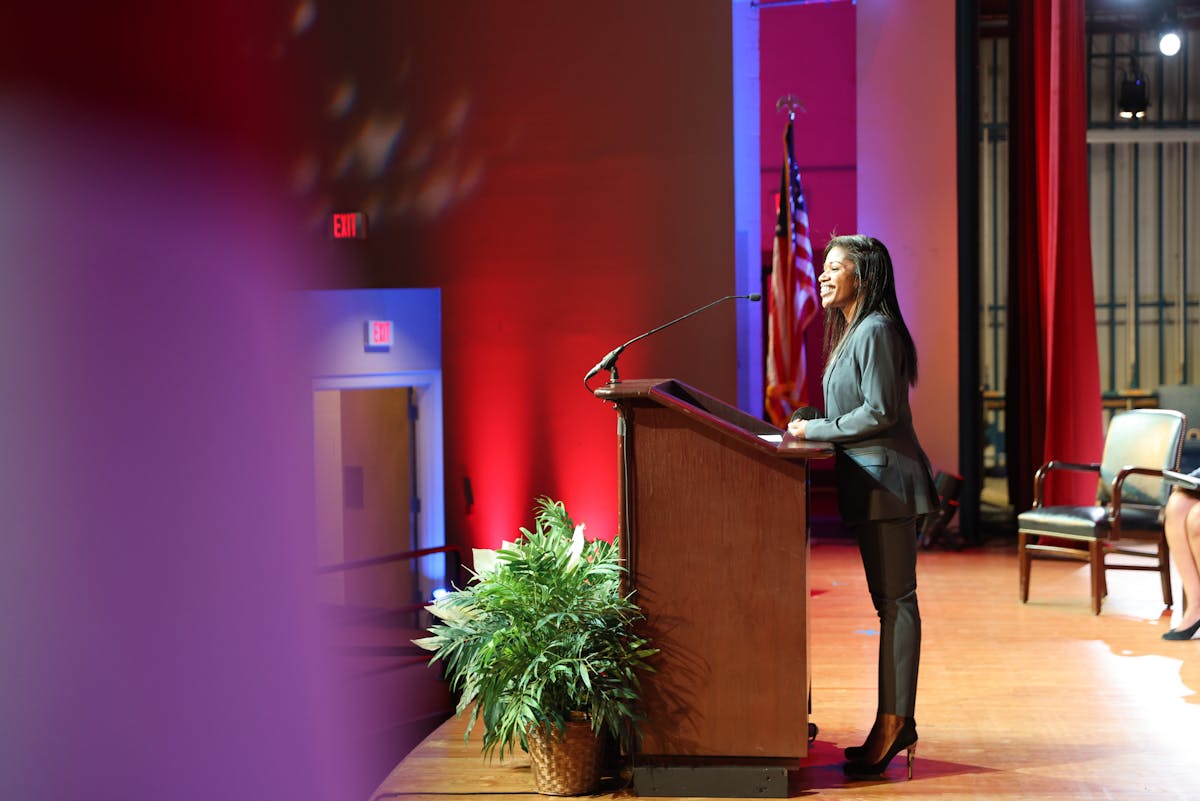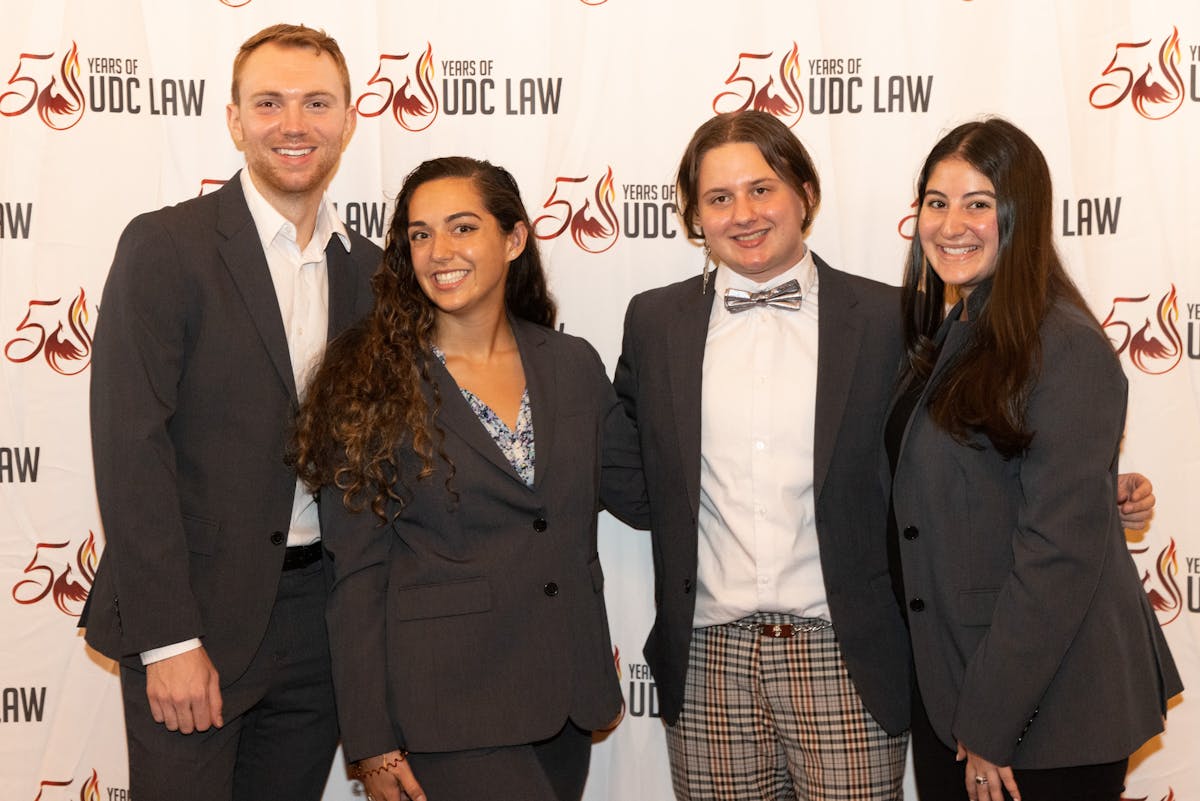 We spoke with Erica Smith, the Associate Dean of Students at UDC Law, to reflect on the impact of professional dress, the pinning ceremony, and her own path to success in the legal profession.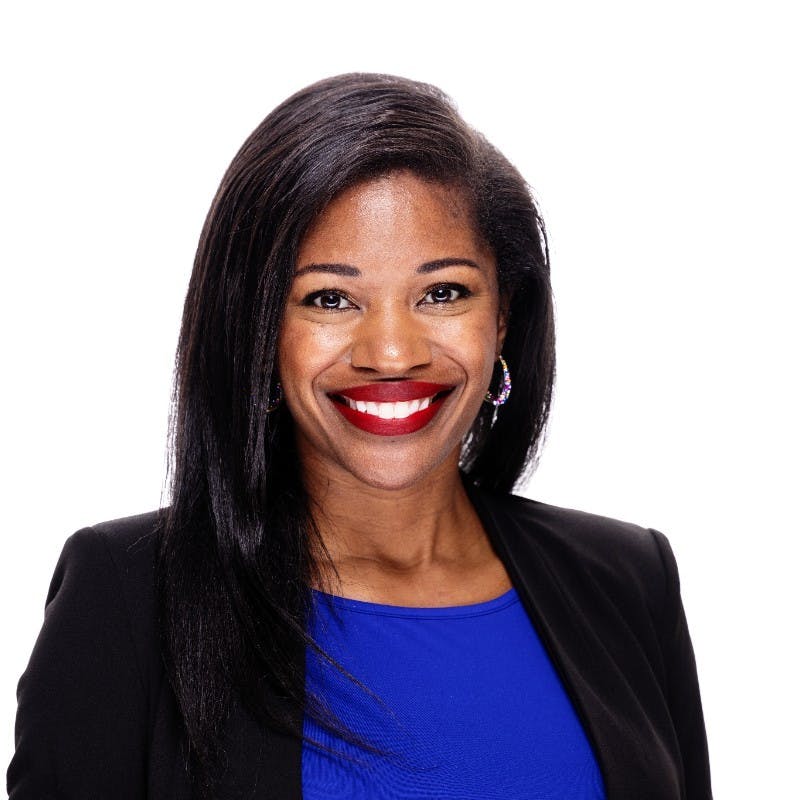 What made the dress code and matching suit jackets at the 50th anniversary Pinning Ceremony so special?
ES: We've never had anything like the suit jackets before as part of the program for our Pinning Ceremony. All of the students looked like professionals, even when the ability show up looking the part isn't within everyone's means. Students were so appreciative of having this as a start to their law careers, and there was a general feeling of excitement stemming from everyone knowing and thinking, "we look good!" This jacket will forever be their specific UDC Law suit. It can be used for job interviews, to represent clients, to see the judge, and more. Students will look back at pictures from the Pinning Ceremony to say, "I made it." 
As a dean, in your own career and as a representative of the law school, what does the way you dress mean to you?
ES: There is power in the way you dress. There are assumptions and respect built into presenting yourself professionally. The response you get from those working around you definitely is different depending on how you present yourself. Those who haven't had much professional experience and don't know what dressing the part really means, and you can find yourself in an uncomfortable situation. "Business casual" might mean something different to someone in a different industry or with a different background compared to someone who spends workdays in court or in law offices. Working now at a university as opposed to practicing law, the expectations shift a bit. Academia represents freedom of expression, and that is reflected in how I dress at work now, but again, there is meaning to the ways we dress and show up for our environments. And of course, on Spirit Wednesday, I wear my UDC Law shirt—we take it seriously and really try to have our spirit among staff and students.
How do students dress for law school? What is appropriate?
ES: In classes, some students dress more business casual, but evening students come dressed in whatever they wore to work that day, which often adds some formality. Occasionally, classes do have casual dressers, which is fine. It's really about feeling prepared to look professional and dress the part, thinking forward to doing interviews, being in the courtroom, taking meetings, and being in a suit.
The three years of law school seem to be a sort of unique period where the students are of course still just that–students–but also working toward and being put in very professional environments. Do you see that dynamic play out in your student body? Do you see it reflected in the way they present themselves and dress?
ES: Law students are pre-professionals for sure, and most see themselves that way. As they get closer and closer to the end of law school, they know that they're also getting nearer to reaching their end goal–being a law professional. The more they see themselves in that role, the more they view themselves, really, as professionals rather than just students; they're pre-lawyers. 
As students move through the program, they realize and feel what it actually means to practice law. And yes, that does start to reflect in the way students dress, though they still have flexibility and that freedom of expression.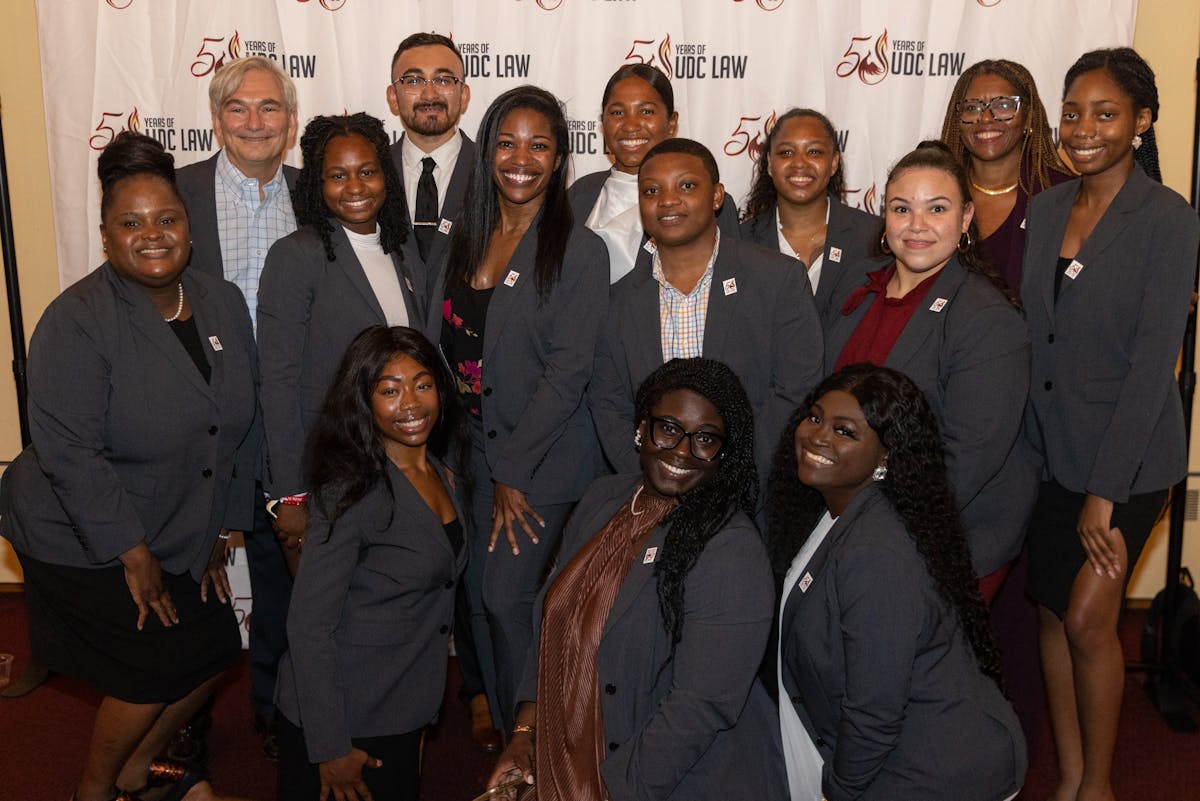 Would you please share a bit about your own career path and success story that lead you to your position as the Associate Dean of Students at UDC Law?
ES: I went to Hood College, a small school in Maryland, and then went to law school at UC Berkeley. I practiced law in private firms and ultimately left practicing in 2011. From there, I ventured into higher education. My first stint was at Georgetown Law working in admissions for JD applicants. I left to become the Associate Director of the University of Maryland's College Park Scholars, a brand-new justice and legal thought living-learning program for high-achieving freshmen and sophomore undergraduate students. I also taught there extensively.
Growing up, my mother was a professor of computer science at UDC, so it felt like  I grew up with UDC in that way. My current position and being here at UDC feels like a culmination of my skills, and I'm excited to take on the opportunity.
What keeps you inspired, motivated, and successful? Being the Associate Dean is a big job!
ES: A big motivator specifically here is the students. When I went to law school, there weren't as many minority students. This profession often does not see that kind of public-facing representation, either. To be a small piece of leading so many students of color to passing the bar is really meaningful. 
At UDC, the law school's commitment to public service is also very motivating to me. Giving back to the community and residents of DC is built into the curriculum and our practice. UDC Law's motto is "Practice law, promote justice, change lives" and that is really reflected in our public service work and interaction with the DC community. Students are required to complete a large number of service hours, which serves as legal representation these DC residents couldn't otherwise afford.
Are there any people who inspire you in your career?
ES: I always imagined I might do something related to higher education because of my mother's path. Then when I joined UDC Law, Renee Hutchins–the Dean at the time–was HUGELY inspiring and had a huge impact on me and my career. Learning from her, seeing how she interacts with the different factions of law schools taught me and showed me how I wanted to grow. It also meant a lot to me that she saw in me an ability to do the role.
Is there a message you'd like to spread within your community?
ES: Do your best not to judge someone by what they're weaning, get to know that person and what they bring to the table. Not everyone has the same ability to show up in a certain way. When engaging in professional work, do show up looking like a professional–to the best of your ability. 
SuitShop is honored to have suited the UDC Law School's 50th Anniversary Pinning Ceremony and to play a small part in all that these law students are working toward.