Workwear Style Refresh for Professionals and Students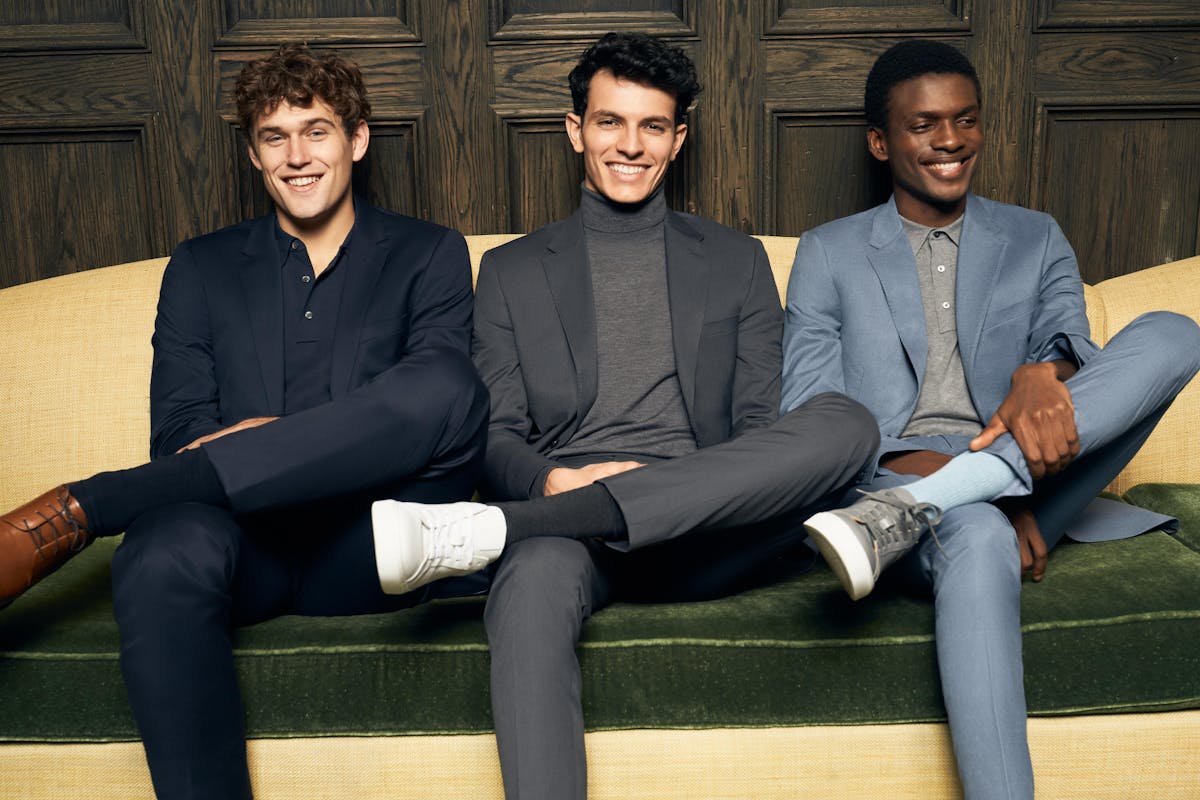 This is your primer on dressing smartly. Whether for personal style inspiration—hint: workwear translates beautifully to street style—for a refresh to office outfits, or for a beginners guide to professional dressing, the easiest, most versatile, and always-surefire starting place is with a suit. And that doesn't have to translate to formal, stuffy looks or dress codes. Find the answer to what to wear to work, more serious classes, meetings, interviews, internships, and general suit style for wherever this fall season. Perfectly suited for any buttoned-up style, this is your guide to starting, updating, or enhancing your professional wardrobe, for dress codes and circumstances from casual to all-suits all-the-time.
Cover the Bases & Basics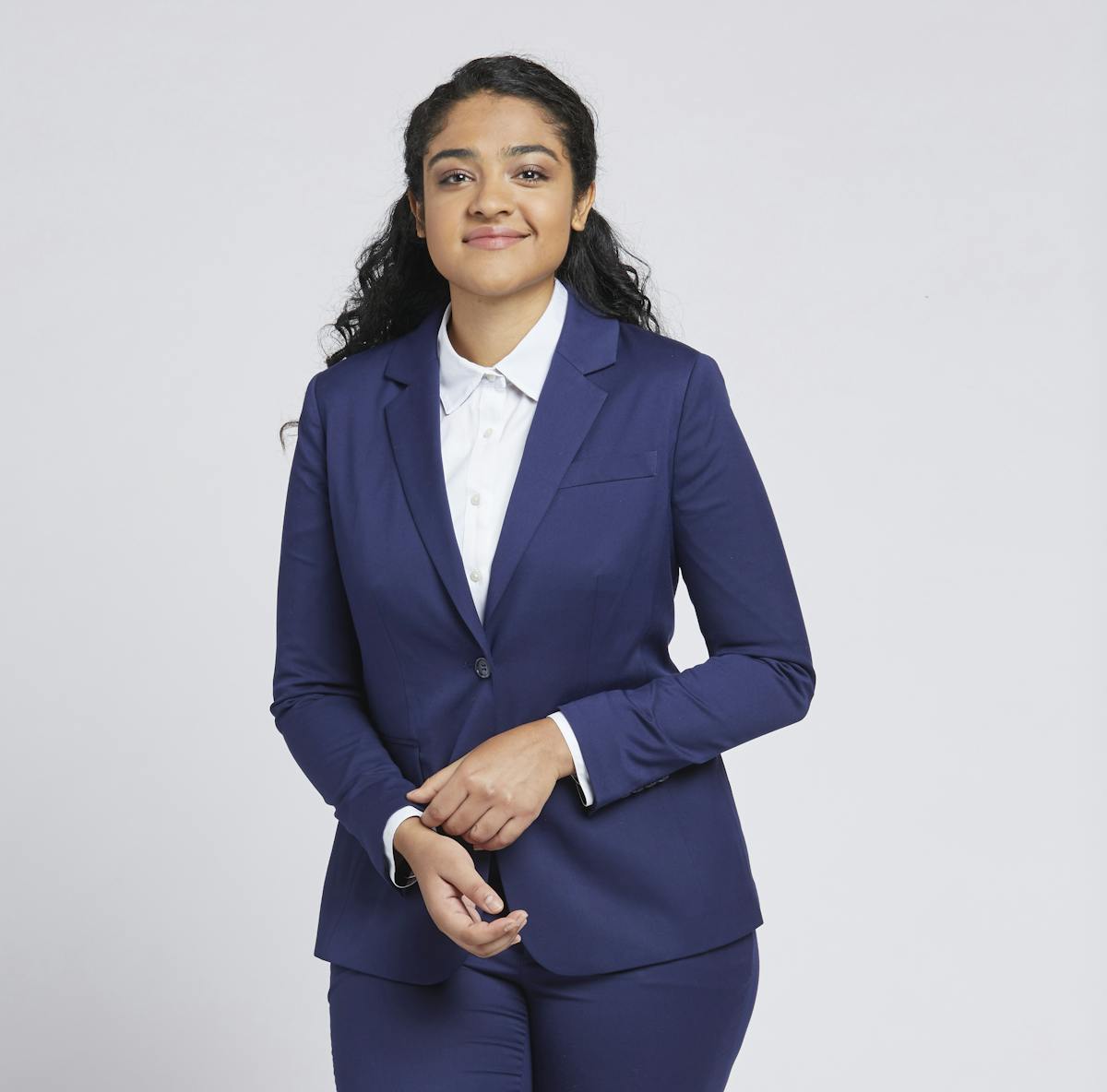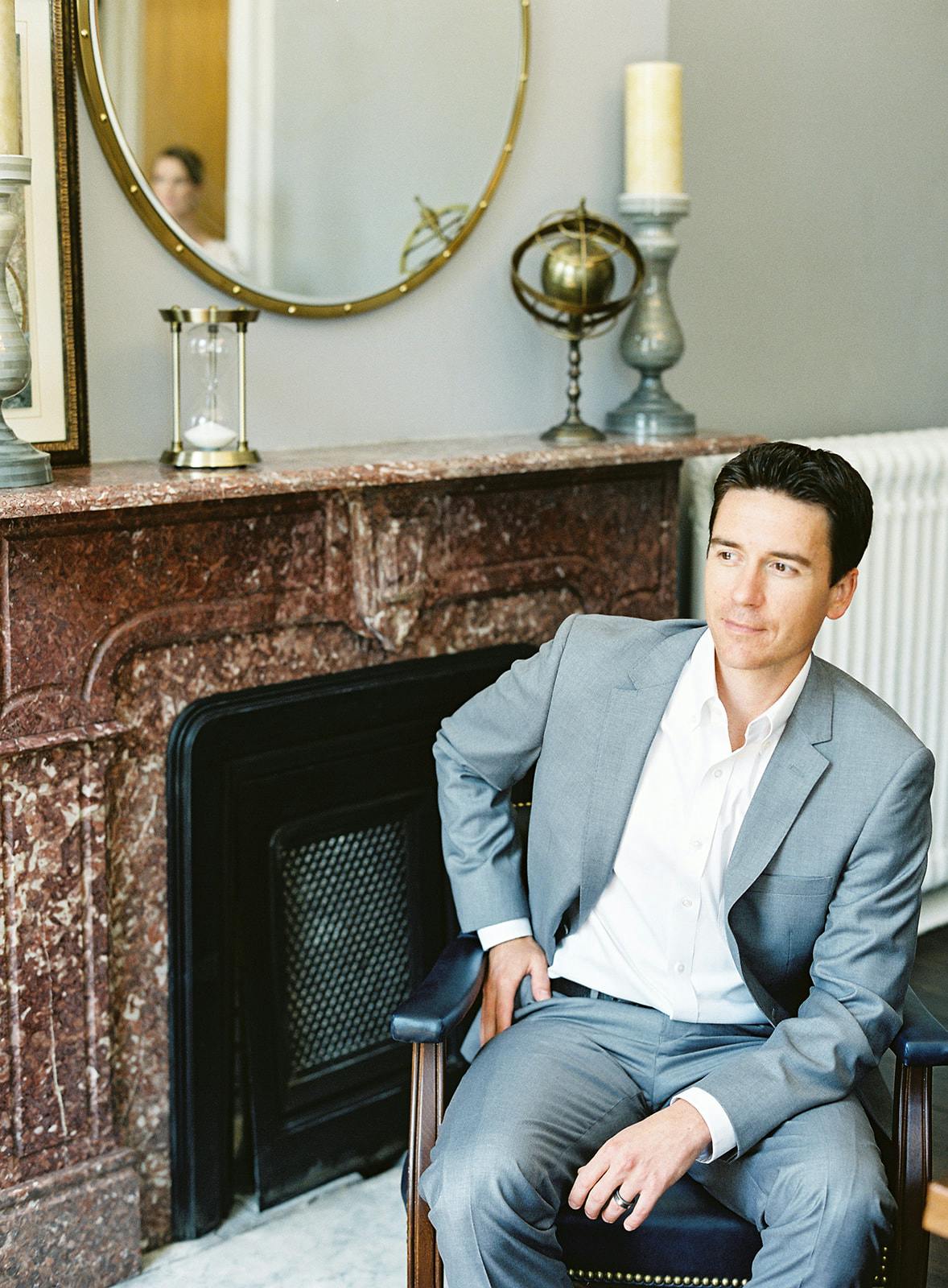 The great thing about a suit? If you want to keep it as simple as possible—or you just want to get the basics—you still get polished, professional, and versatile looks every time.
Start your suited style with one or a few classic colors to build a versatile wardrobe on a budget or just to keep the "how to dress professionally" question simple to answer always. You'll get a practically unlimited set of options for nearly any situation, adaptable with suit accessory pairings. Here's a quick-and-easy cheat sheet to no-fail color and style combinations to build office outfits for the classic suit colors.
Black Suit: Pair your black suit with a crisp white dress shirt, a sleek black tie, and polished black Oxford shoes for a timeless and sophisticated look.
Navy Suit: Opt for a light blue or pastel-colored dress shirt to create a classic contrast against your navy suit. Complete the ensemble with a patterned tie and brown leather brogues for a touch of elegance.
Charcoal Gray Suit: Enhance the versatility of your charcoal gray suit by experimenting with different shirt and tie combinations. A light pink dress shirt, a navy tie, and brown leather loafers strike the perfect balance between professionalism and style.
Light Blue Suit: For a fresh and modern look, pair your light blue suit with a white or light gray dress shirt, or go with another shade of blue. Add a pop of color with a burgundy or maroon tie, and finish the outfit off with brown shoes.
Try Out Texture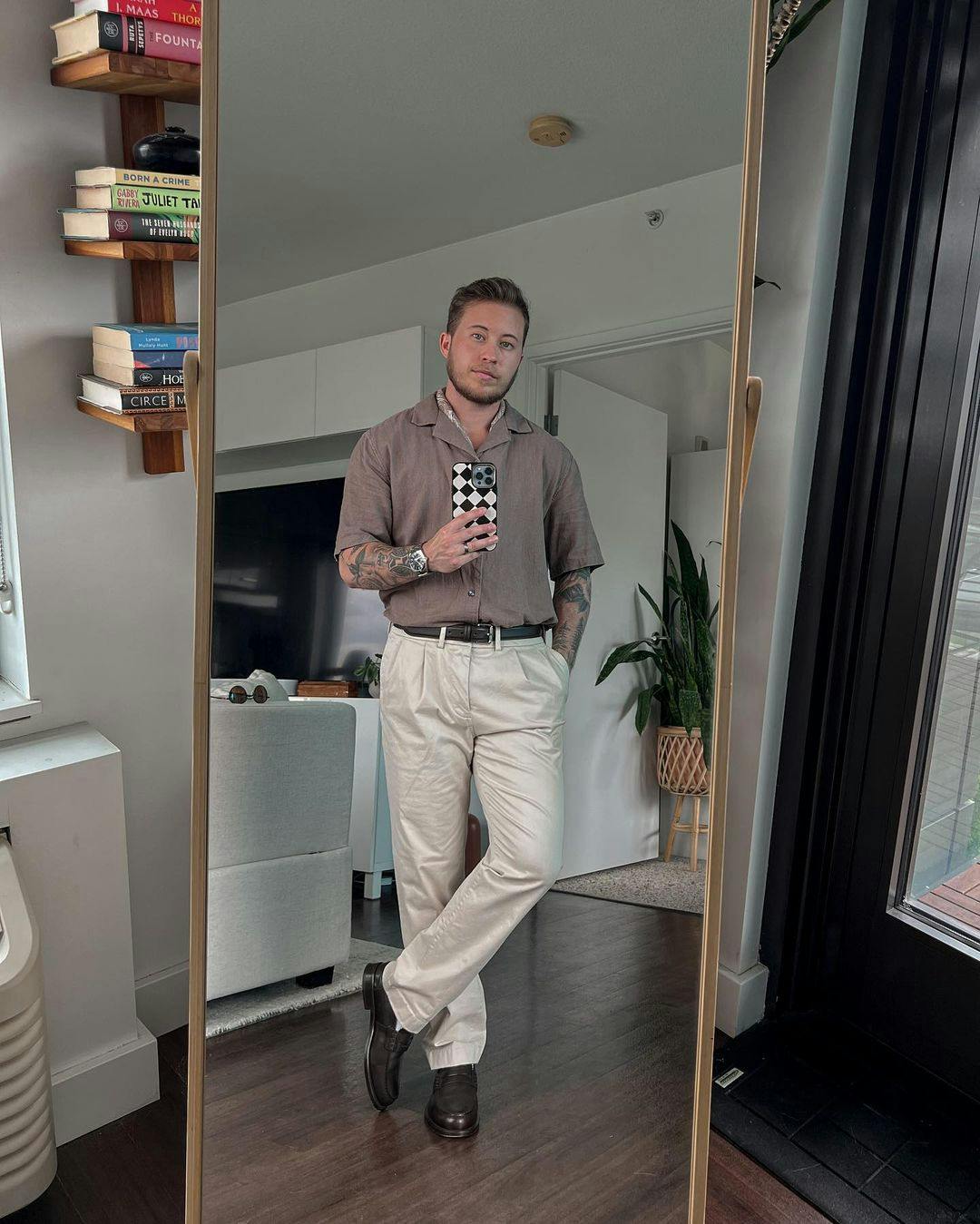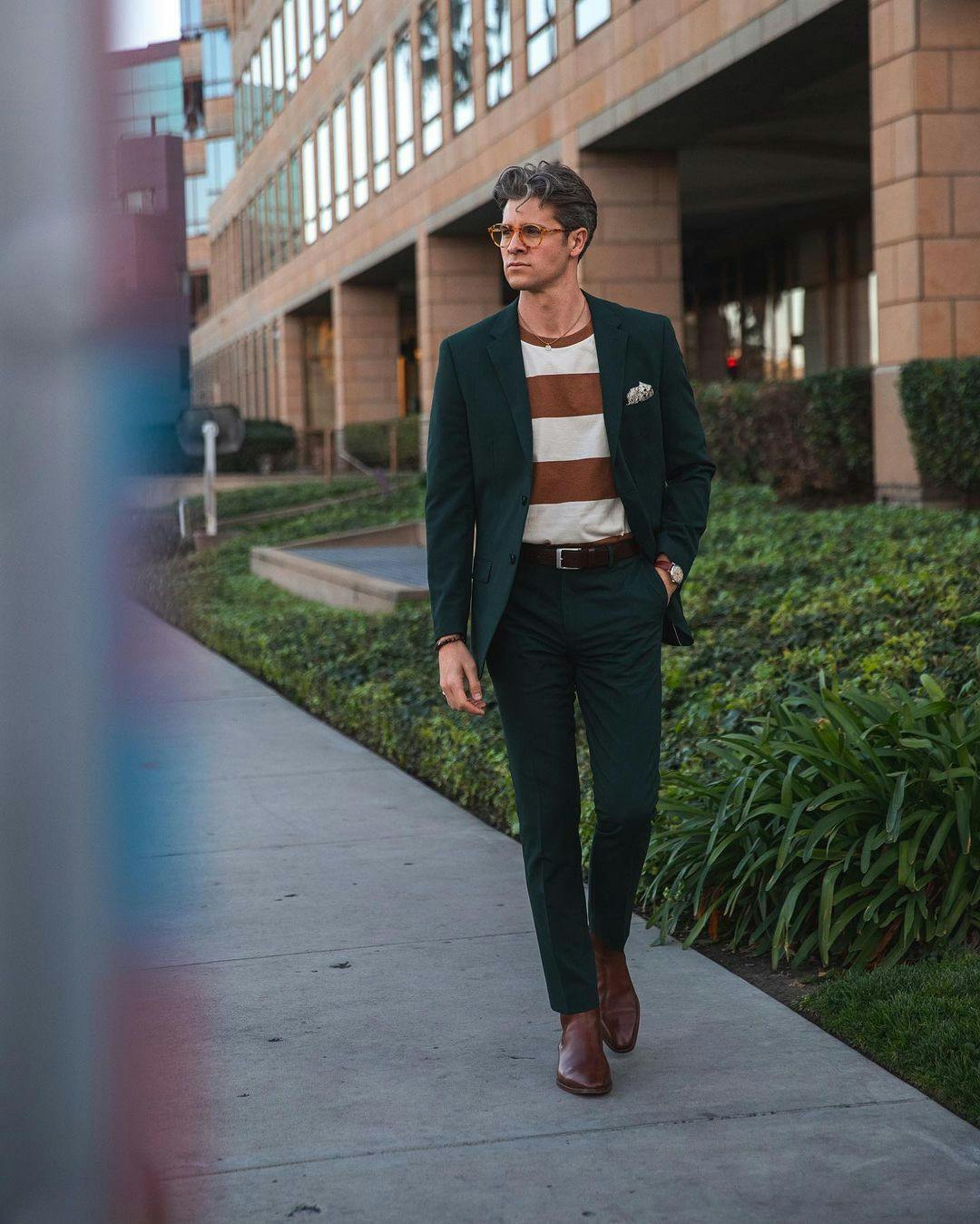 So you've got your suit, or a whole wardrobe full of them, and you've paired them with well-matched accessories. What else will make an impact to change and elevate a professional work or school outfit? Add in the texture throughout your ensemble. Try knit necktie, ribbed T-shirts, woven polo shirts, braided belts or belts with intricate, shiny, or interesting buckles to a solid colored suit or mixed-and-matched suit separates for big payoff from small details.
Patterned shirts—either on typical button-up dress shirts, other long sleeved shirts, T-shirts, or otherwise—add interest, can express your personality and style, and give the illusion of texture. Just like adding these other, physically textured shirts and accessories, prints and patterns also break up the look, add visual interest, and keep the ensemble from looking flat. You could even try out a graphic shirt, tie, or pocket square; the effect will be a bit different and likely more casual, but the concept is the same, and you'll find yourself with a more personality-packed or nuanced suit outfit.
Kick It Casual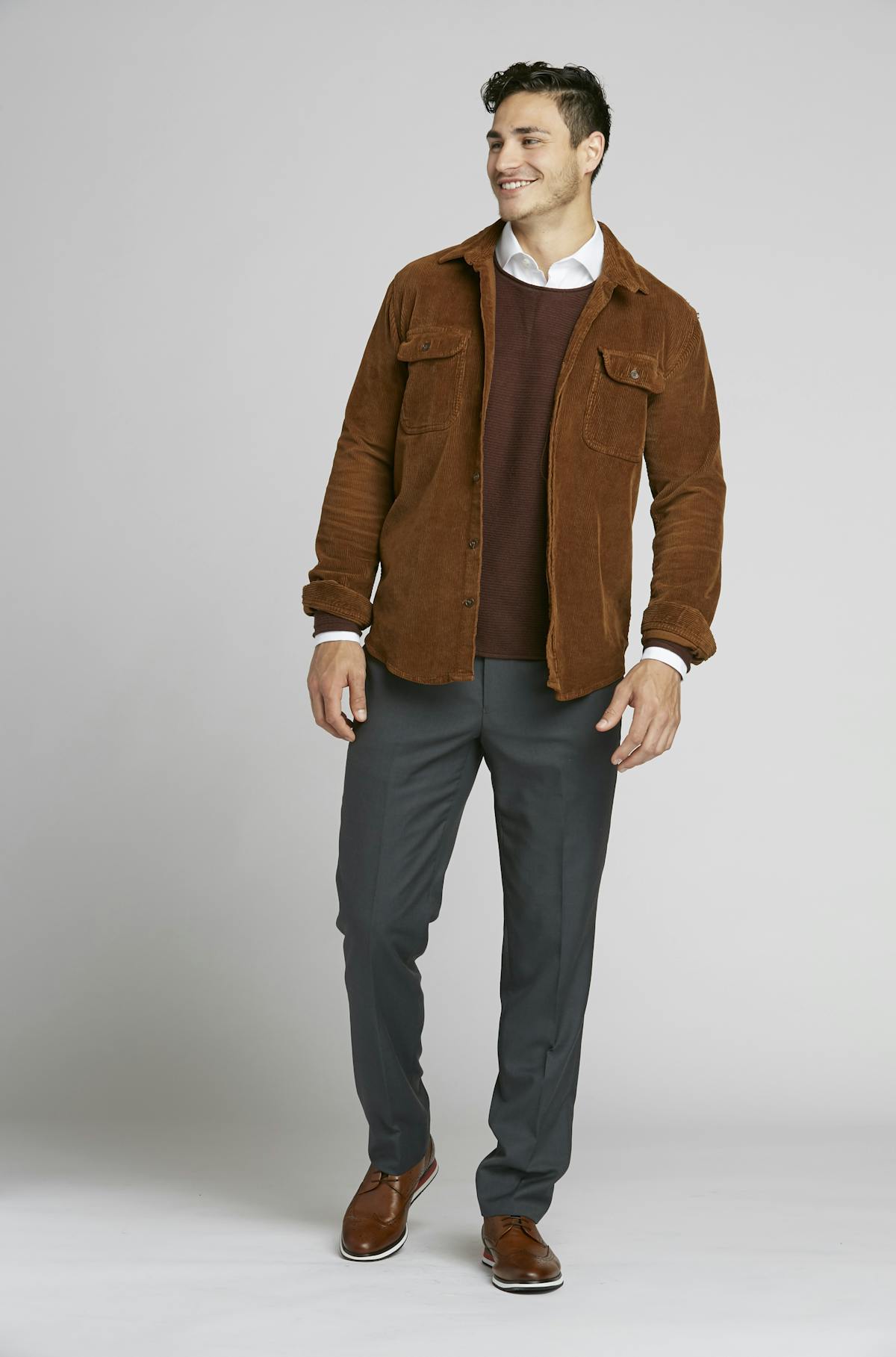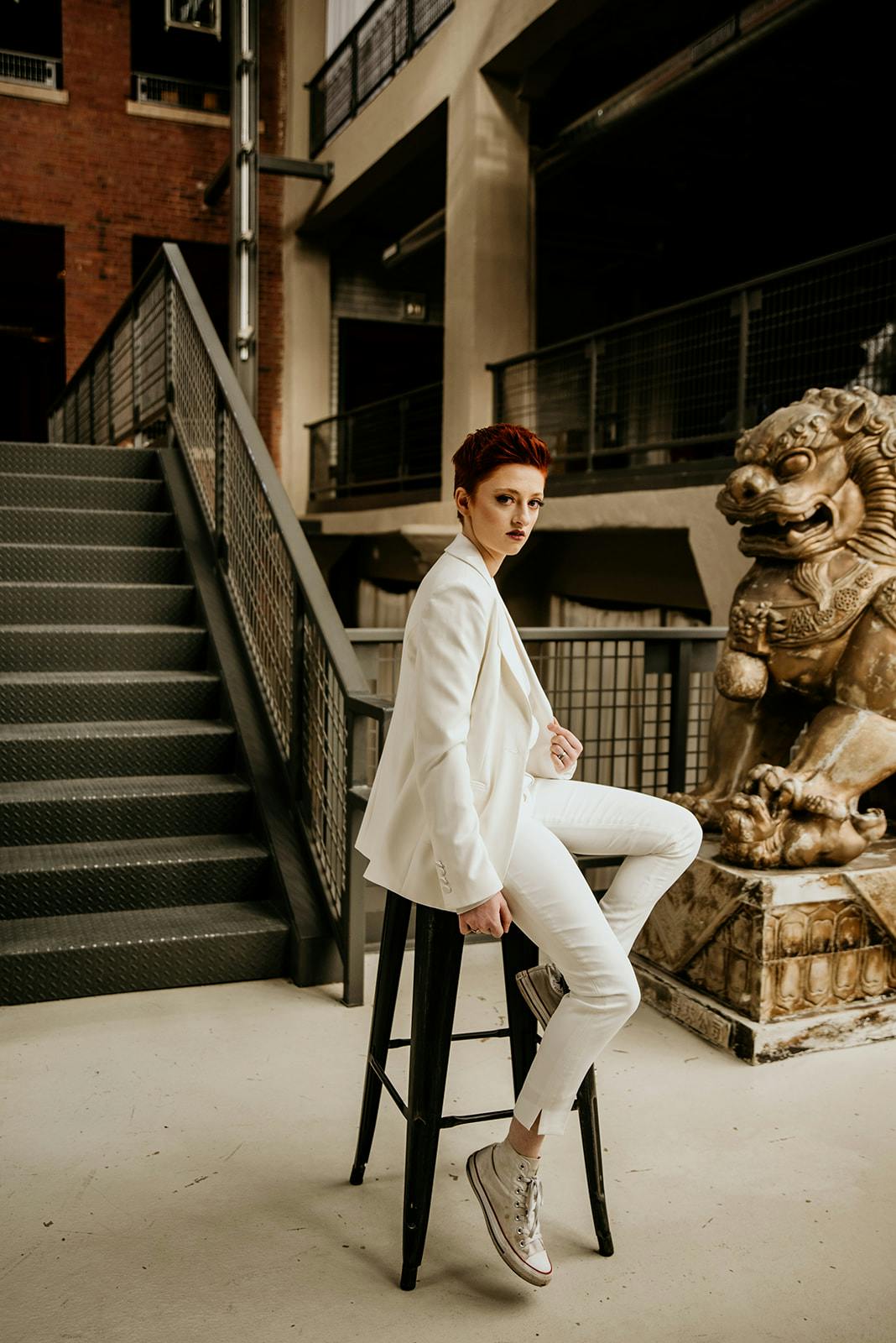 Actually separating your suit separates is the perfect way to create casual outfits for men and get more wear out of your full 2-piece or 3-piece suits. Mix and match suit colors within a full suit look (think charcoal gray suit jacket paired with light gray or light blue suit pants, for example) to keep things from feeling heavy or too serious. Or, make it more casual by pairing a suit blazer with jeans, chinos, or other, less formal pants and vice versa with the dress pants paired alongside sweaters, flannels, and more. Don't forget about suit vests, either, especially with vests trending this season. Shoes, too! Don't forget those either, since the formality (or lack thereof) of the shoe can really set the tone and dress things down for the overall look.
Embrace Color Theory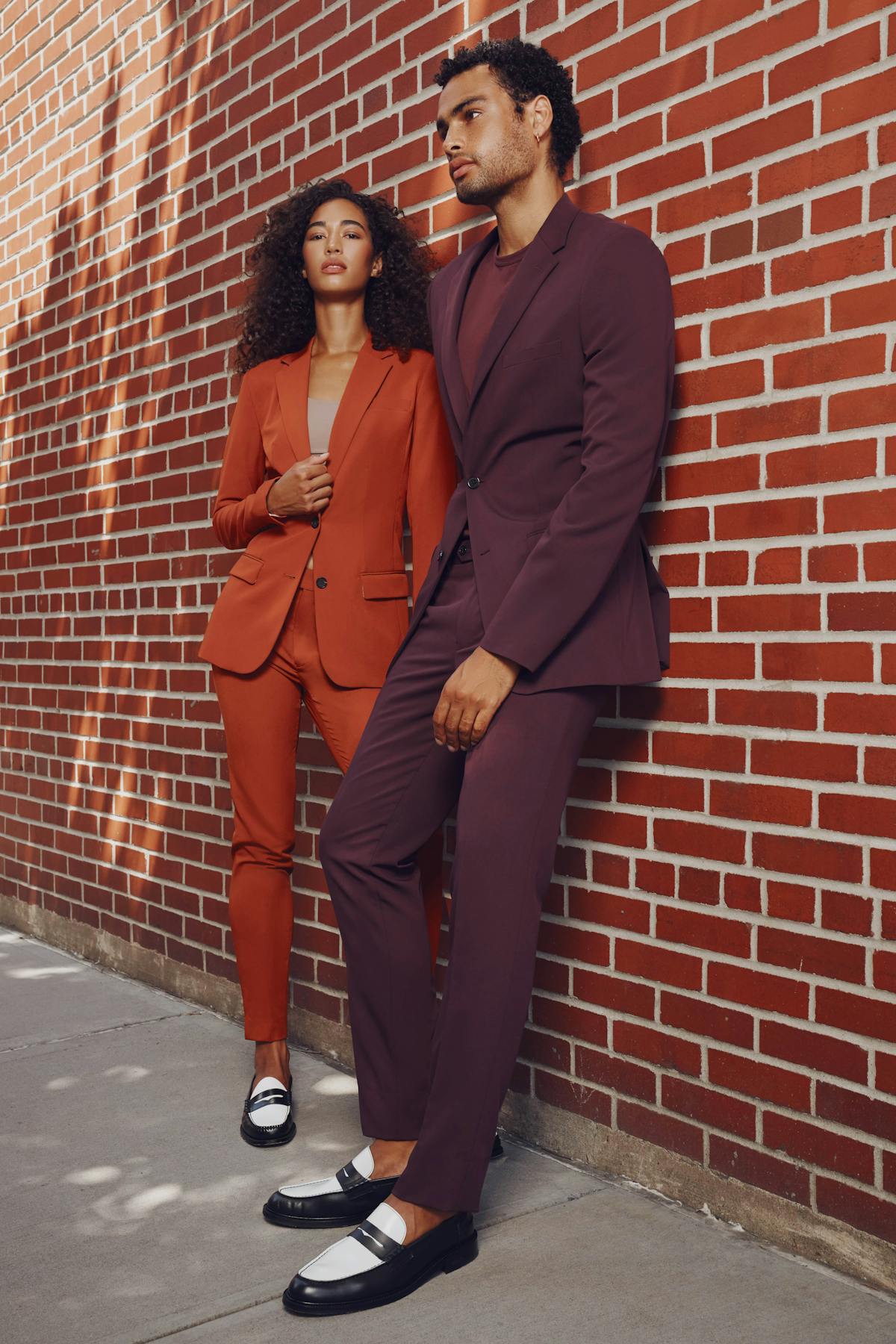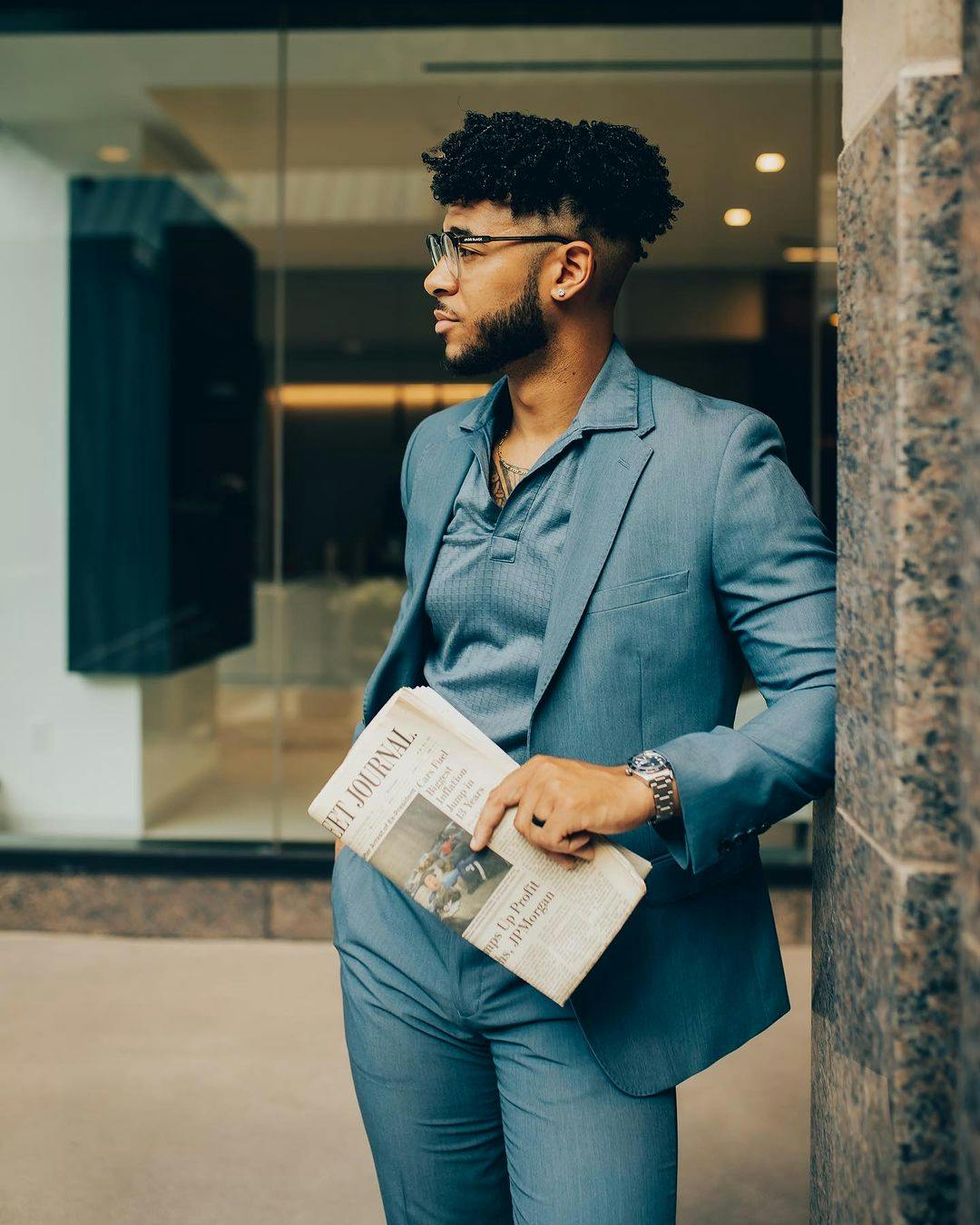 Okay, not actual color theory that you learned in art class or that you may have seen making the rounds on TikTok and Instagram. We're just talking about the universal truth that color makes an impact. Change up your office outfits for fall and beyond simply by swapping the classic suit colors for bold or seasonal shades.
Dressing in rich, dark greens like hunter green and forest and vibrant colors that reflect the changing leaves–like burgundy, maroon, oranges, and brown–for example, automatically gives your professional clothing an updated, autumn feel. If you're looking to embrace fall, pair those colors or the classics with accessories in jewel tones, browns, blacks, or other dark neutrals.
Whether or not your suit color is making a statement, seasonal or otherwise, you can use color to your advantage to create an interesting look just by making it monochrome. Layer varying shades of the same color to give your work clothes a modern update, plus some street style chops to boot. If you're looking to lean into the more casual or contemporary look, try pairing your monochrome suit outfit with sneakers.
Use this vibrant color concept on its own to instantly and easily make your wardrobe feel refreshed and seasonal for all your workwear needs, or combine with any of the other concepts to individualize your professional, smart casual, or everyday suit look even more.
Be a quick study with more inspiration. Let these combinations for work and school professional style be your last lesson, and circle back whenever you need a great example or jumping off point.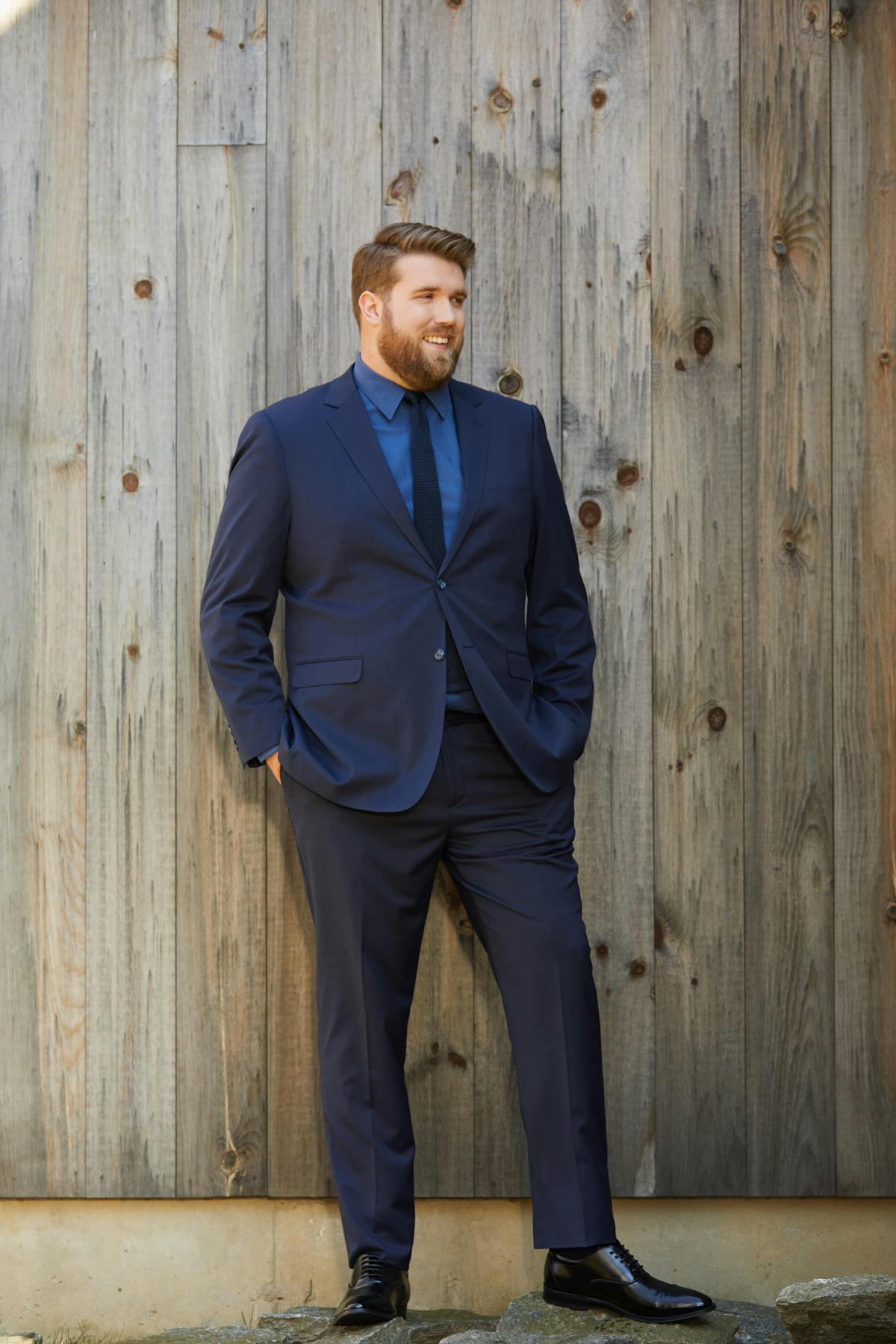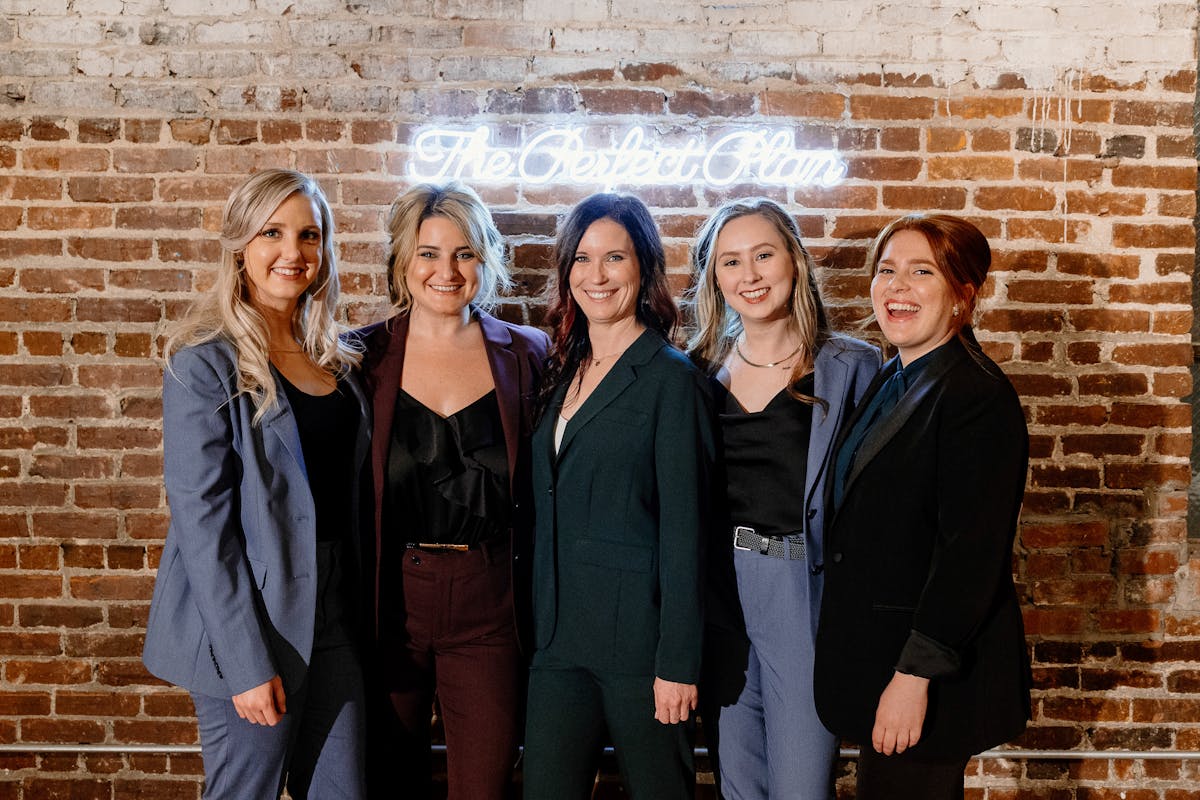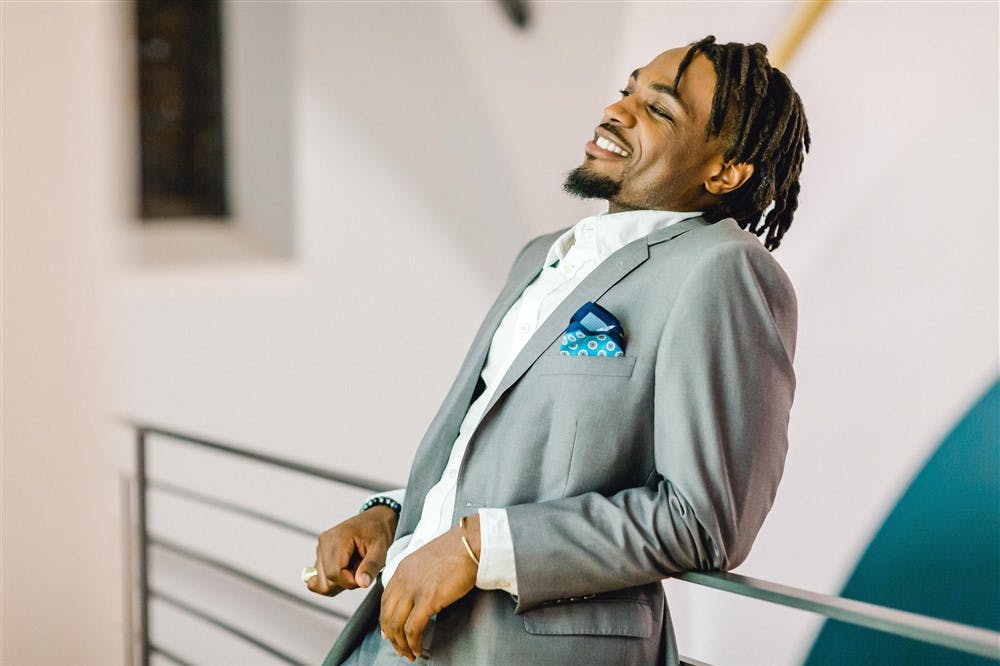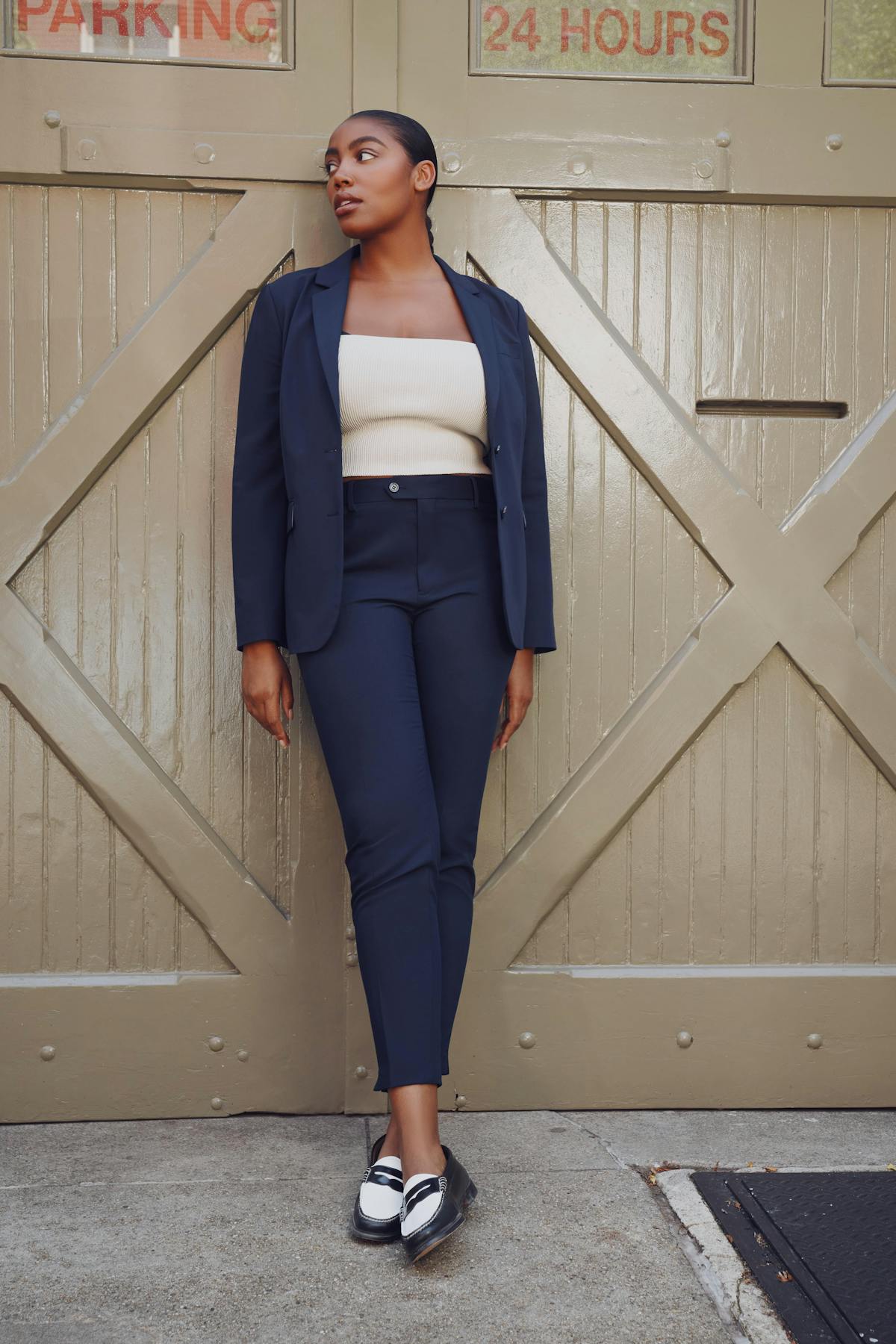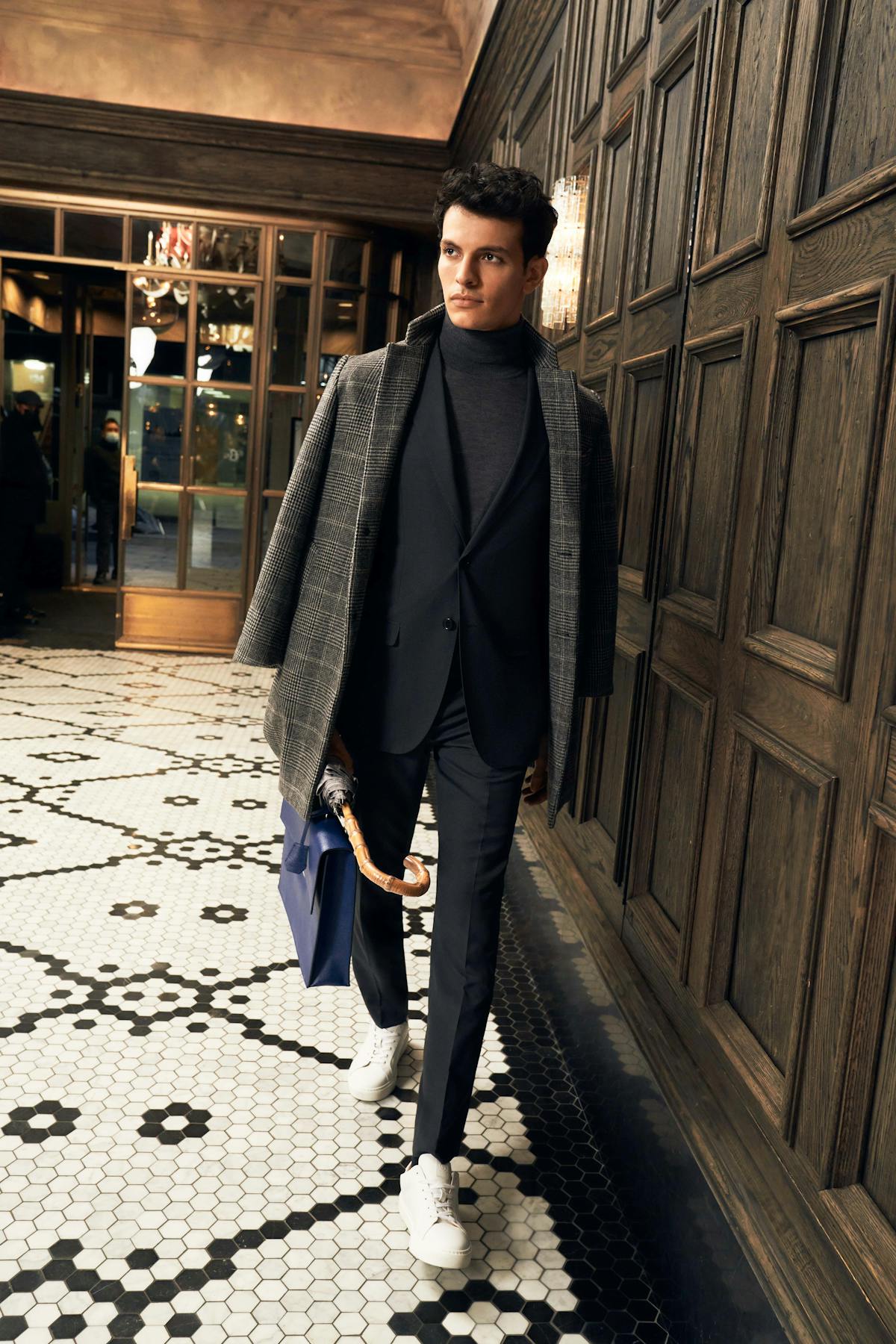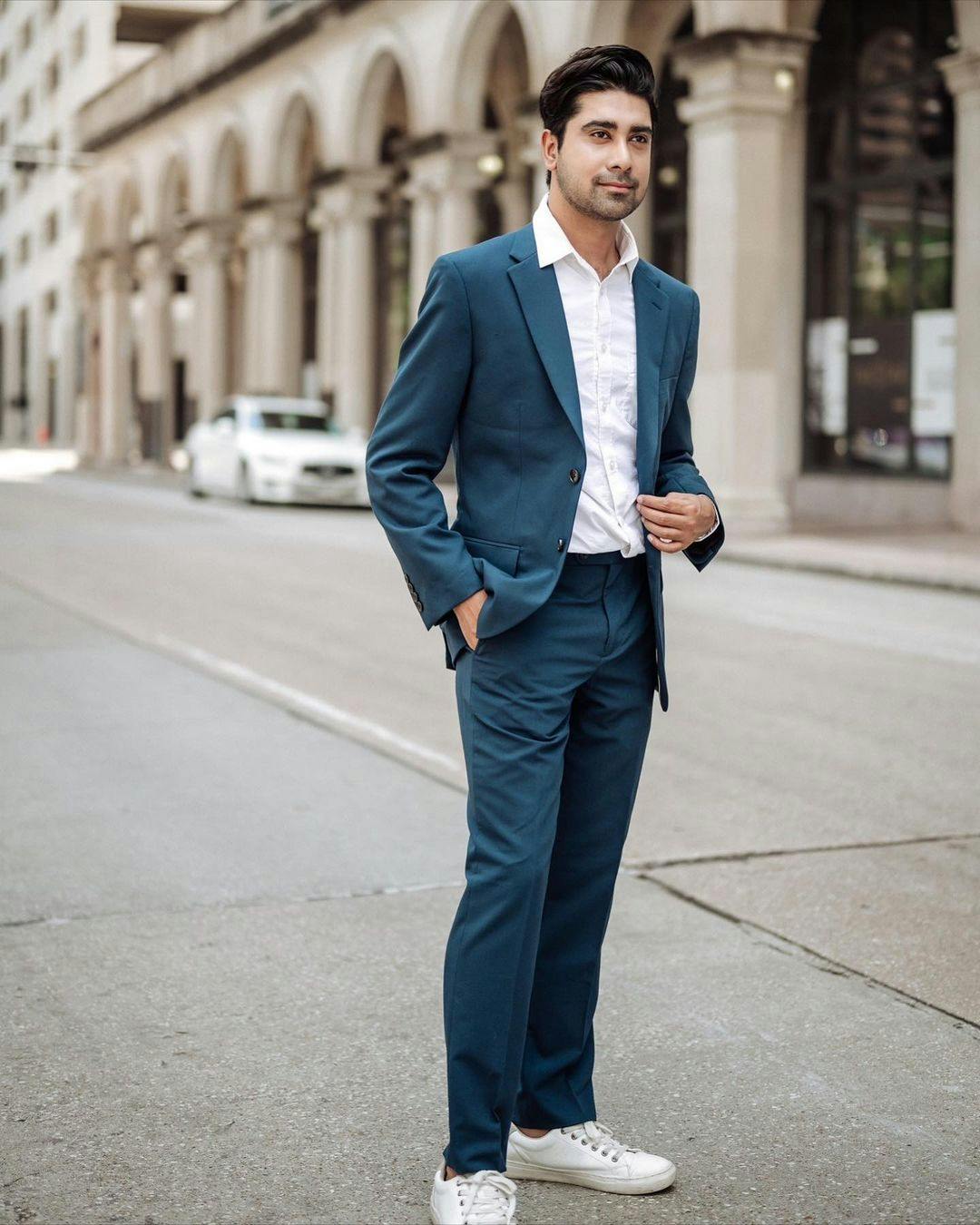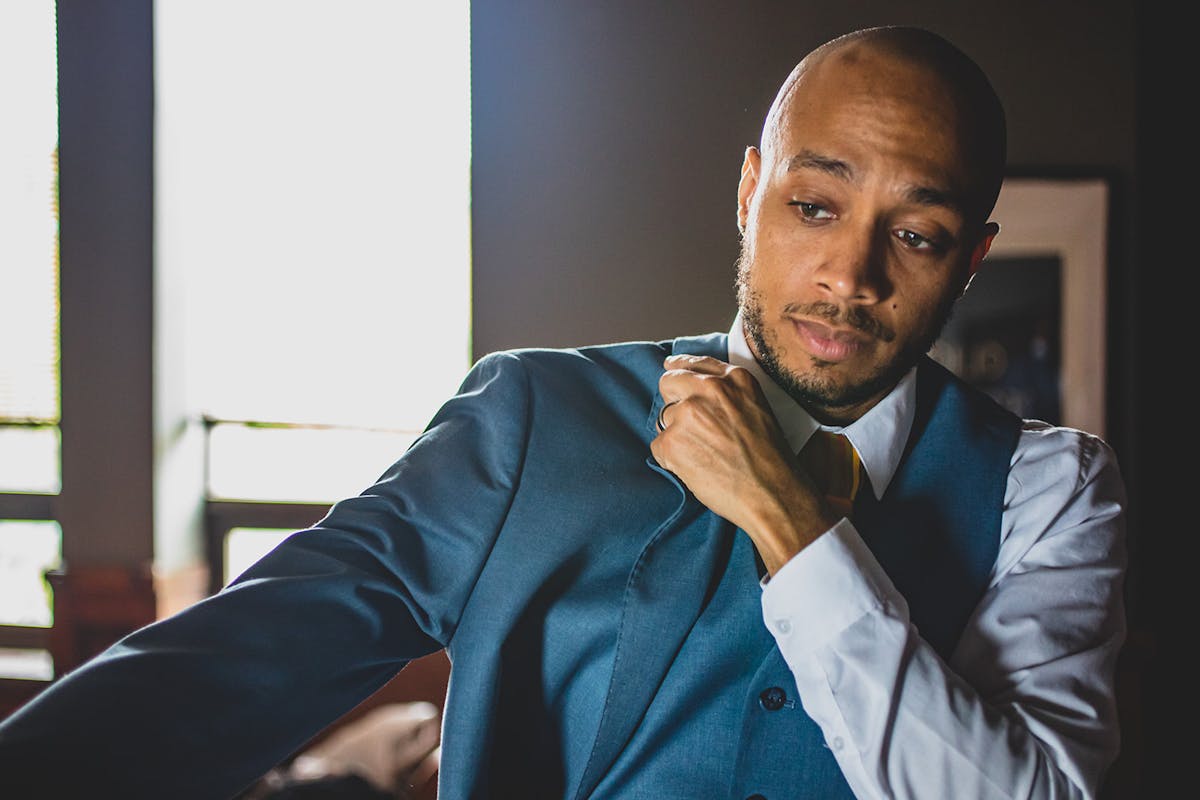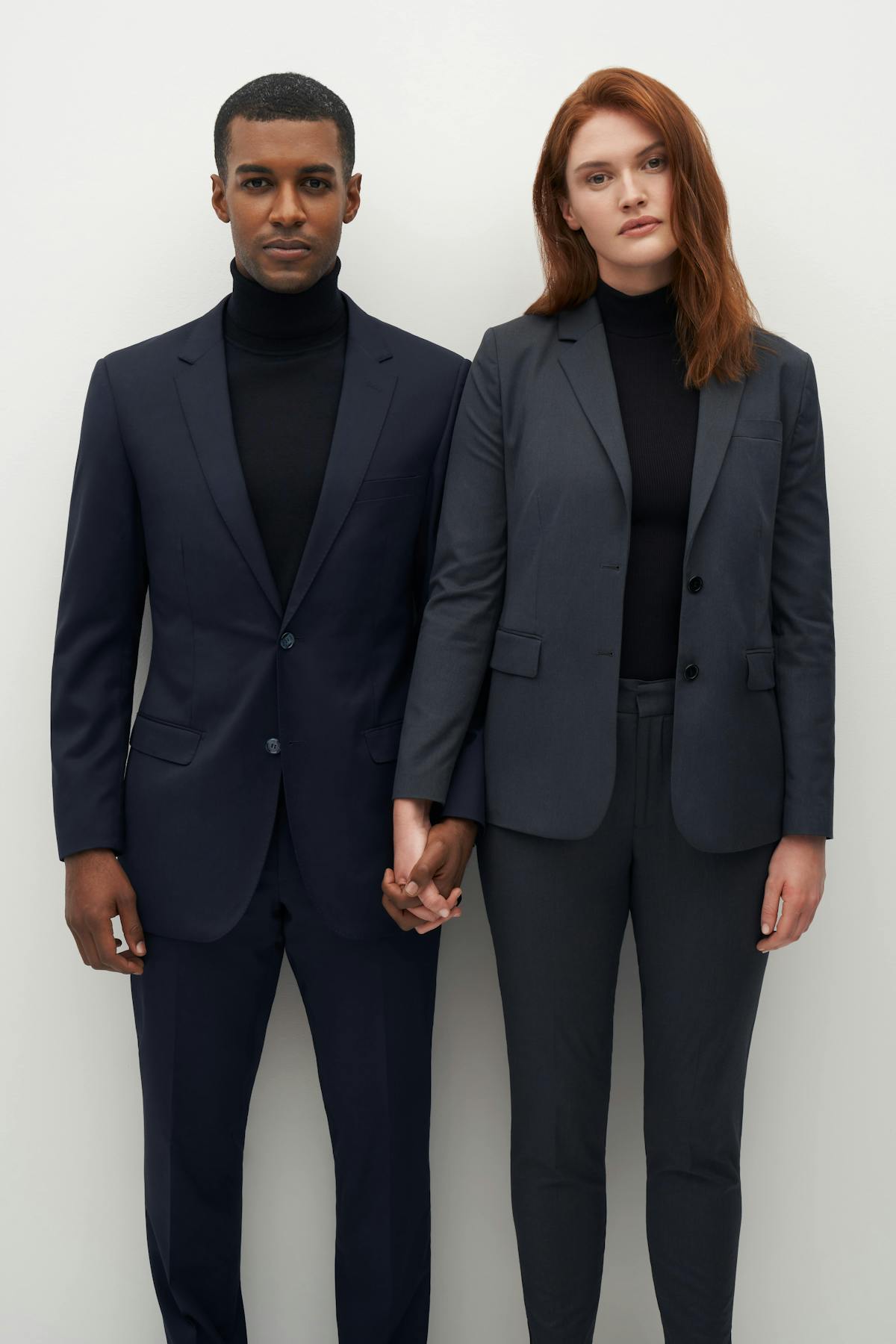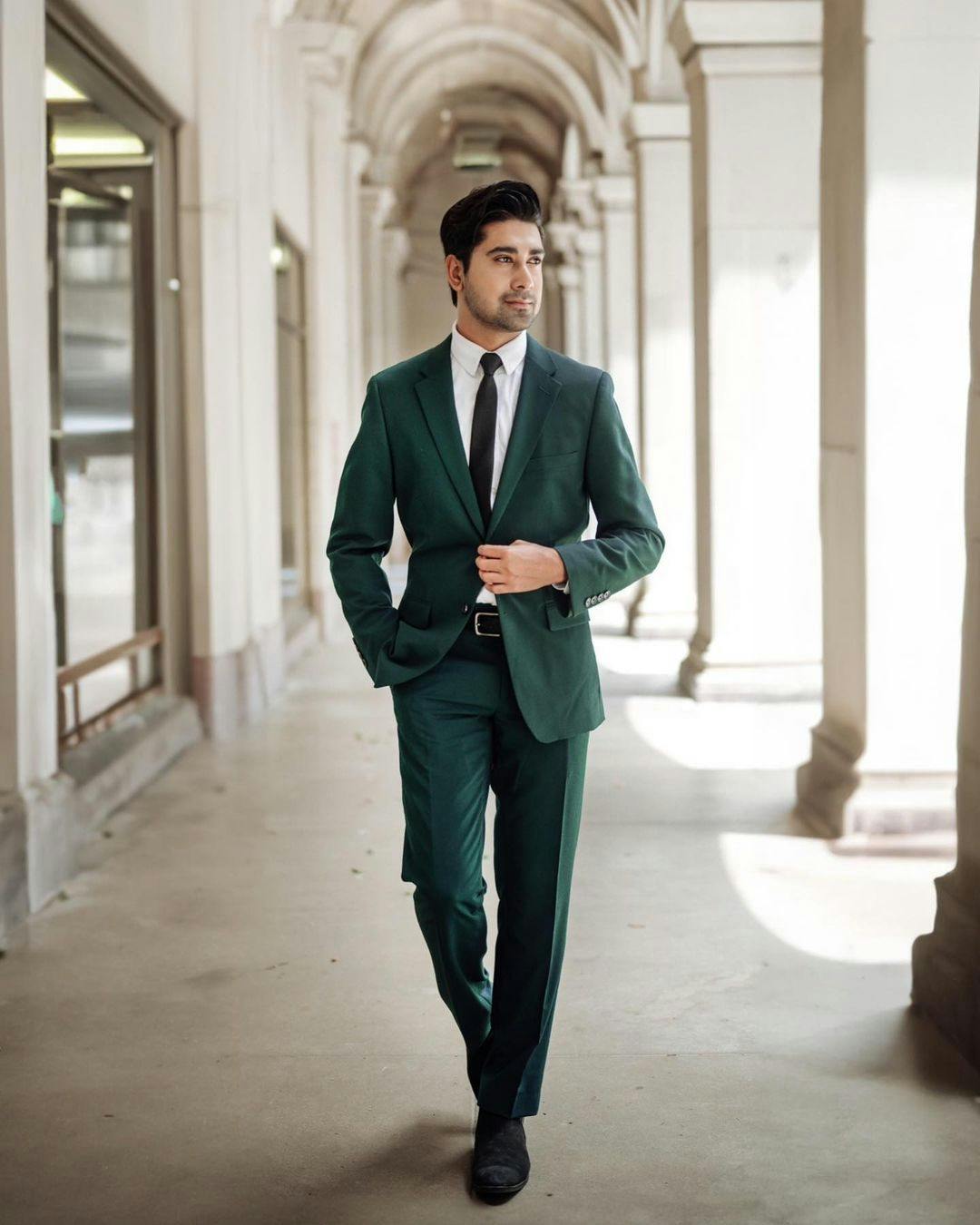 Add to or start your suit collection for the professional days ahead with SuitShop.