Prom Shopping Guide: 5 Things Every Prom-Goer Should Know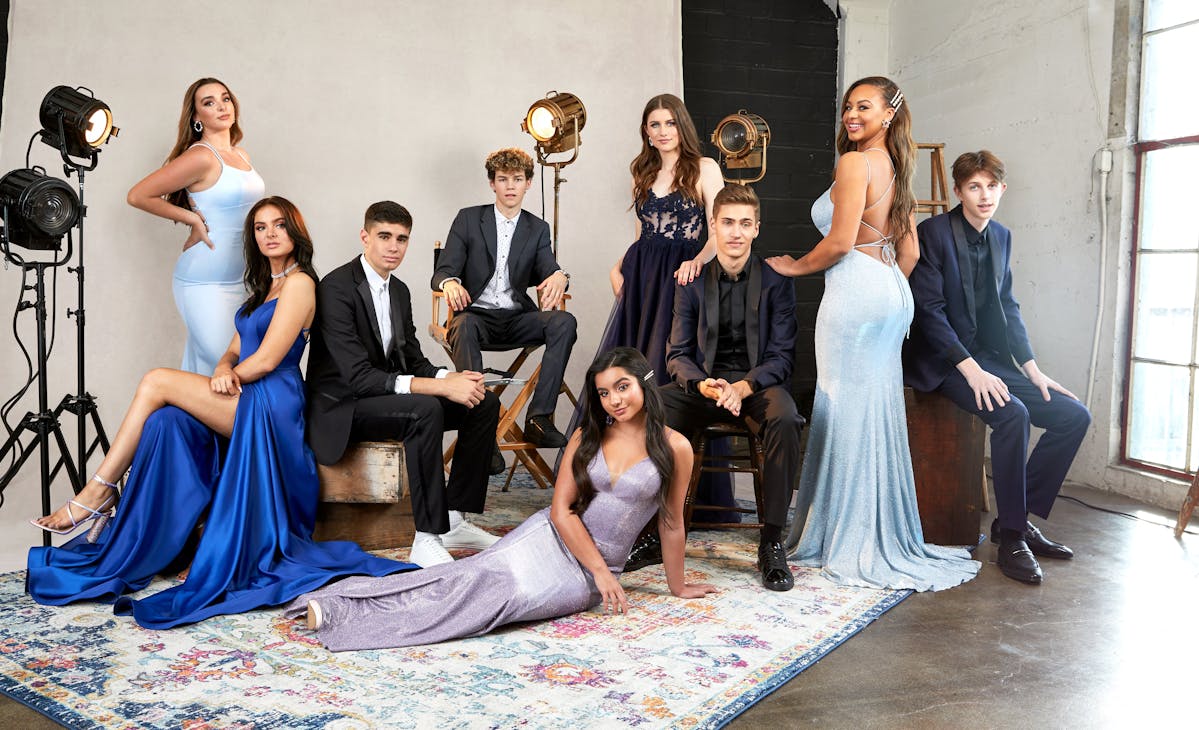 Long-awaited, prom 2022 is right around the corner! This year's bash feels more exciting than ever, since so many would-be prom-goers have spent the past two prom seasons without the chance to take part in the traditional high school rite of passage. While some schools canceled the event altogether and others threw events that were a little unorthodox, prom 2022 is your opportunity to really celebrate. At any rate, part of making prom perfect is finding just the right attire and accessories for the big night. We're here to help you through the process. The perfect place to start? Take a look at these five things you need to know as you dig into prom shopping.
Make a List and a Budget
Depending on how all-out you choose to go, there can be a lot more than just the price of prom tickets that factors into the total cost of going to prom. In addition to tickets, some extras to keep in mind include transportation, dinner, an outfit, a corsage or boutonniere, any desired hair and makeup, and so on. With all of the expenses that go into prom night, it's easy to spend more money than you intend. Believe it or not, an NBC report just a few years ago revealed that the average teen now spends about $1,000 on the occasion! So it's a good idea to be somewhat meticulous about the process. After you do some research online to get an idea of how much everything costs on average, make a list of everything you'll need to do and buy before prom night. Then, set a budget for yourself and stick to it. When you know what all you have to factor in, you'll have a clear sense of what you're able to spend on your outfit.
Get an Outfit that Fits
The overall impact of your look for a special event like prom has nearly as much to do with the fit as it does with the style. With lots of prom shopping happening online, it is first and foremost a good idea to measure yourself before making your purchase – especially if you're buying right before prom and won't have enough time to exchange for a better size or style if it doesn't fit. For suits, we advise that you  measure your chest from armpit to armpit (around the front), your inseam, and your waist circumference where your pants sit most comfortably. For dresses, you'll need measurements of your bust, waist, and hips, and don't forget to include your upper and lower arm circumference if you choose a dress with sleeves. Bear in mind also that services like ours at SuitShop also offer a data-backed Fit Finder that can help you with more precise outfitting – no measurements required. In general, knowing your measurements  is still not a bad idea and can help give you an idea of what to look for.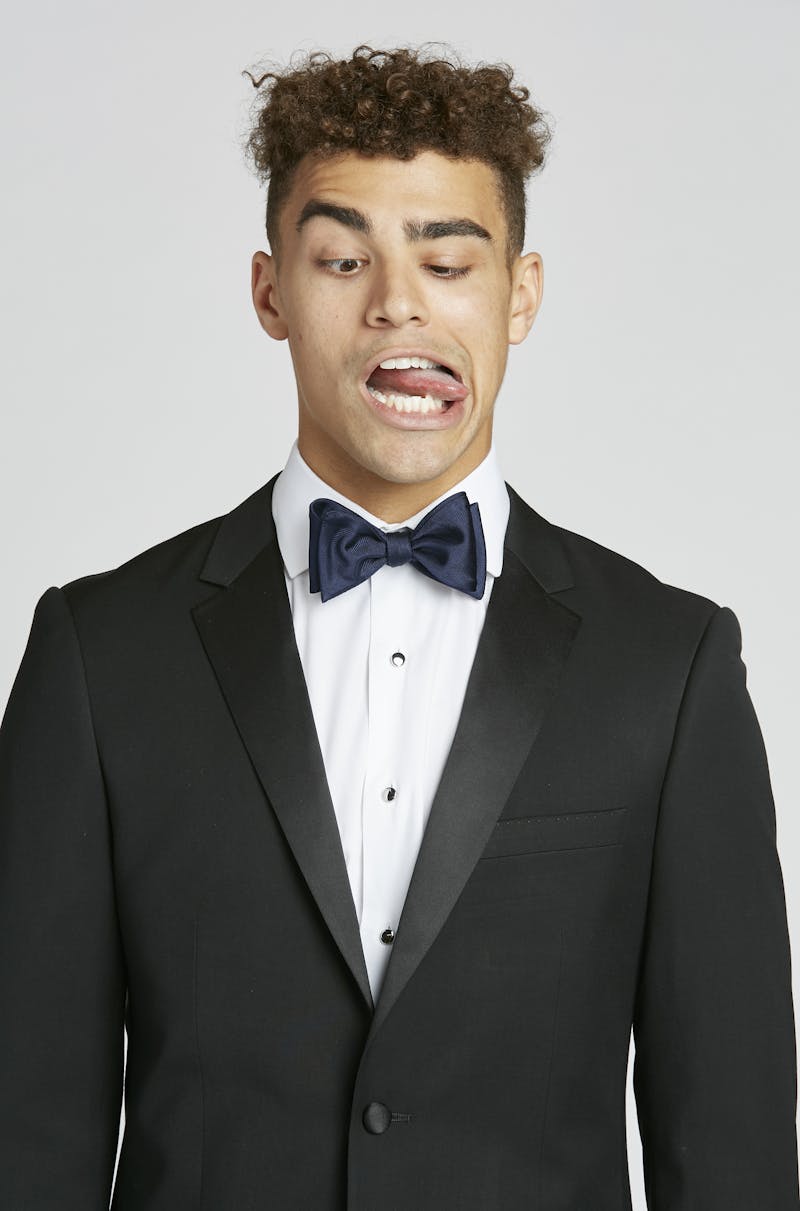 Protect Your Prom Purchase
While you may be familiar with buying clothes online, an outfit like a nice prom suit, tuxedo, or dress is likely to account for one of the bigger purchases you've made, so a bit of extra caution is in order. This post on credit card security by AskMoney has some helpful tips you might consider, including making sure you have antivirus software installed and updated and not sharing or saving pictures of a credit card at any time. While these tips may sound like overkill, they're also simple to implement. Making sure your device is protected and entering information only as needed will leave you in good shape to make a quick, secure purchase –– even if it's a larger one than you're used to.
Don't Forget the Shoes
We recommend buying your shoes plenty of time in advance for two main reasons. First, you'll have time to swap them out if they don't fit. And second, you will probably have to break them in to be sure you'll stay comfortable on the dance floor come time for prom. Classroom offers a few tips on how to do this, including walking around in the shoes while wearing thick socks to stretch them out just a little, as well as scuffing the soles to avoid slipping. These strategies will work well both for new dress shoes and fresh heels. (And if you're opting for heels, don't forget to also bring a pair of flats that you can roll up and stuff into your clutch!)
Check the Trend Forecast
Finally, don't forget to keep up with styles! While it's fun to walk around the local malls and look for things that stand out to you, there are a ton of ideas online as well. Take some time to check out seasonal or annual trends, and you may find some delightful looks that surprise you. In our Prom 2022 collection for instance, you'll even see suits styled for women, which is an exciting, newer trend that some people are opting for in lieu of traditional prom dresses. It's just one example, but it speaks to the value of looking around for inspiration. Play around with meshing current trends with your personal style to find a look that's best for you.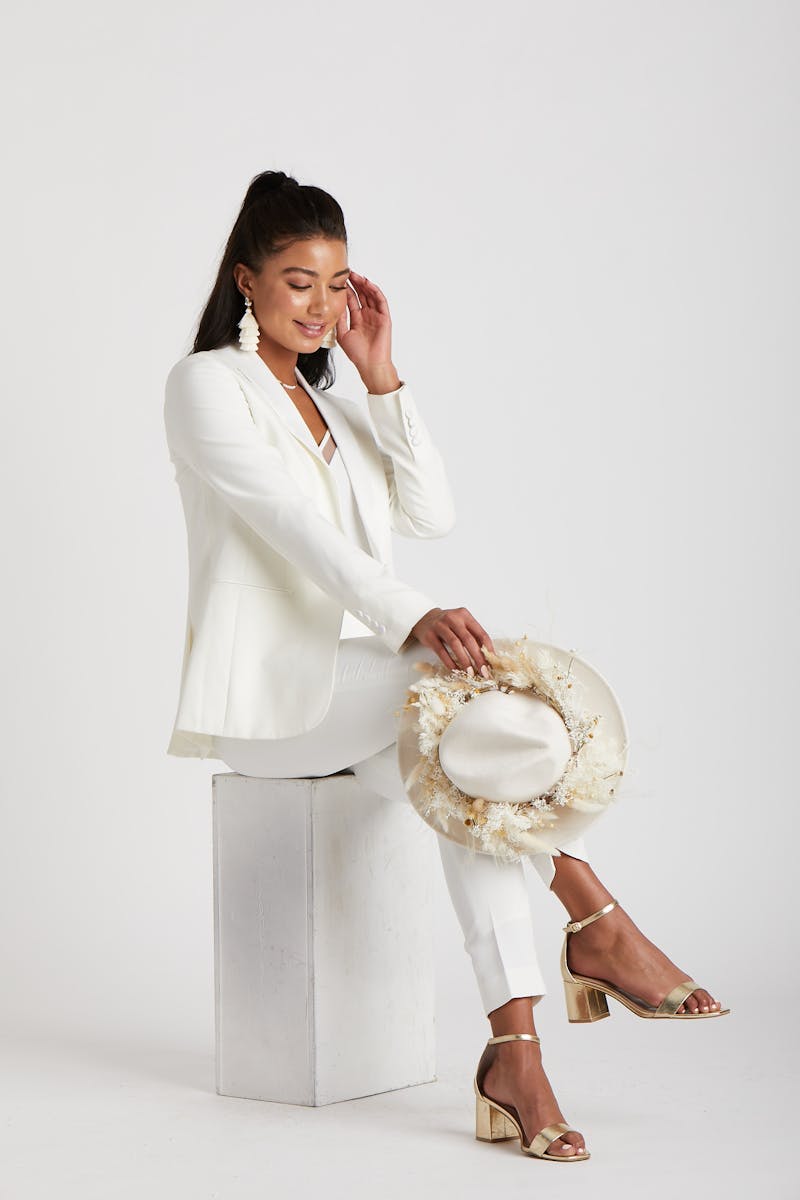 Shopping for prom can be stressful, but we hope that it'll be a little easier for you with these tips. Plan ahead, stay safe, and we hope that your prom night is everything you want it to be!