The Proposal Checklist: Getting Ready to Pop the Question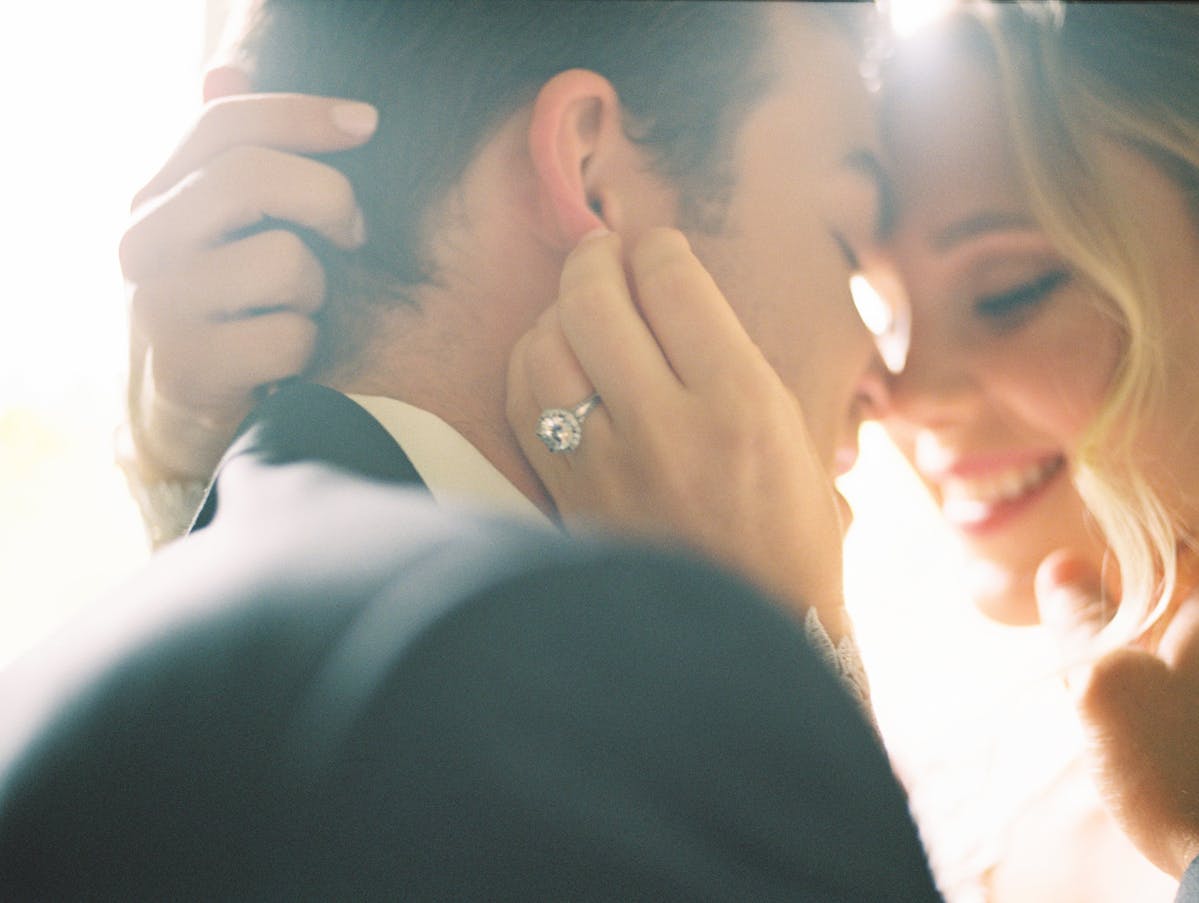 While you might expect your wedding day to be the most important moment of your life, we would argue that the proposal is equally important--if not more so. The perfect proposal is the first step in the journey toward your happily ever after, and it all starts with a simple question.
Though the question itself may be simple, there's a lot of thought and planning that goes into the asking. From the ring to the venue, it's the little details that will make the day memorable. Before you get down on one knee, check out our proposal checklist to make sure you're fully prepared.
1. Find the Right Ring
No proposal would be complete without the ring, but remember that it isn't the price tag that makes it perfect--it's all about finding the ring your partner will cherish. If you're lucky, you'll have already gone ring shopping with your partner or, at the very least, talked about their preferences for jewelry. If not, try talking to some of their closest friends to get a hint or take some of their favorite pieces into a jeweler to get some professional input.
2. Let Them in on the Plan
It may be a little old-fashioned to ask your partner's parents for their blessing, but it can still be a nice gesture. Even if you don't feel the need to ask for permission, it's a sign of respect to at least inform the parents (or other close family) of the impending proposal. Don't feel obligated to share all the details, but if you do, ask them to keep everything to themselves until after the proposal.
3. Get the Timing Right
Having purchased the ring and tackled any approval traditions, it's time to get down to the details. Think about how your partner would want you to propose and form a game plan accordingly. Are they looking for a grand gesture or something sweet and simple? Think ahead about upcoming holidays or major events that might overshadow the proposal, and make sure your partner doesn't have any upcoming deadlines, events, or other responsibilities that might conflict.
4. Pick the Perfect Venue
Once you have an idea when you're going to propose, next up is choosing the location. Think about the places that have special meaning for you and your partner. Maybe it's the restaurant where you had your first date or the park where you first said those three magical words. If you're looking to do something extra special, consider planning a proposal vacation. Would they prefer an intimate one-on-one proposal, or do they want all of their friends and family to be present? For some couples, the most romantic venue might be on the couch in the home the two of you have made together.
5. Choose Your Outfit
Popping the question is no small matter, so it's important to go into the day feeling confident. Choose an outfit that fits your venue but also makes you feel at ease. If you're comfortable in a three-piece suit, go for it! If separates are more your style, mix and match some of your favorite pieces to create a memorable look. Keeping in mind the location you've so thoughtfully selected, opt for whatever makes you feel like the best version of yourself, whether that's wearing something elevated like a dress or suit, a laid back pair of jeans, or something in between. Don't forget to plan your partner's outfit as well. If you're the type to organize every last detail, buy your partner something special and surprise them with it. You can also share a few details about where you'll be going without spoiling the surprise to help your partner pick something appropriate.
6. Do Some Personal Prep
Whether you're hiring a professional photographer to document the proposal or not, you still want to look (and feel) your best. You've chosen your proposal outfit, but a little personal prep is just as important. A strong skincare routine is a must. Now's the time to start a twice-daily cleansing routine and tackle any issues like breakouts with a customized acne cream for men. If you have a beard, make sure it's nicely trimmed, or make time for a fresh shave the day of the event. Make sure your partner has the opportunity to look their best, as well. Without giving too much away, suggest a spa day or enlist the help of friends to get your partner to the salon for a manicure.
You should also take care of your partner's personal prep the day of. This is going to be one of the most special days of their life, and you want to make sure they look camera ready. You could get the day started with some skin care, followed by hair, makeup and a nice outfit. Making sure they look and feel perfect for the special day.
7. Deal with the Details
With the plan firmly in place, it's important to double-check the details. Are you planning to bring your partner flowers? Have you confirmed with the restaurant that they'll have your partner's favorite dessert on hand? Write out a to-do list well in advance so all you have to do on the special day is mentally check things off the list. And, it never hurts to expect the unexpected. Leave yourself a little wiggle room to deal with mishaps, and if you'll be using any props or supplies, make sure you have extras on hand.
8. Speak from the Heart
While it's important to hammer out the major details of your proposal ahead of time, give yourself permission to live in the moment--at least a little bit. It helps to think about what you want to say and reflect on the reasons you want to spend the rest of your life with your partner, but avoid pulling out a stack of notecards to read off of. Don't let your nerves get the best of you. Whether you're planning a grand gesture or keeping it short and sweet, be sure to ask the all-important question: "Will you marry me?"
9. Share the Happy News
After all the planning and the nerves and hopes of anticipation, once you've popped the question and gotten that heartfelt "yes," it's time to celebrate. Before you post a picture on Instagram, however, think about who you'd like to tell personally. Share the happy news with family and close friends before making it public, but don't feel like you need to do it immediately. It's important to savor the moment with your partner and experience the excitement of all you have to look forward to together.
Congratulations! All your hard work and planning has paid off--now you get to call your partner your fiancé(e). Take the time to bask in the glow of your joy for a while before you start wedding planning and, most importantly, cherish what you have with each other.