Q&A With Artist Amberella - The Talent Behind Our Philly Showroom Mural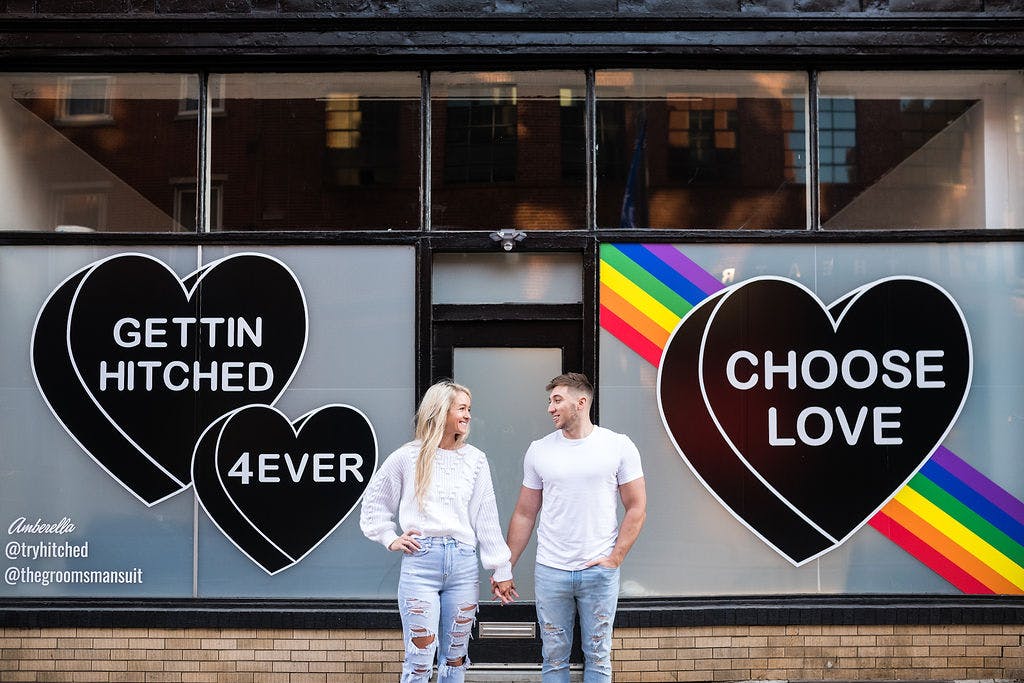 Our second physical home in Old City in Philadelphia got a major upgrade when we partnered with Amberella to create a unique mural to celebrate LOVE.
She says, it is "my mission is to share my life experience/journey and heart through my art as a gift to the world. I hope that it connects others as I truly believe we are all one. I hope it sparks conversation, self reflection, questions relationships with one self, others, and the collective. I hope that it evokes feelings ( ALL of them), and resonates with people on a deeper level." We are amazed by her talent and grace.
Here's a little more about the inspiration behind this piece: 
What was your inspiration for this mural?
I was inspired to create the CHOOSE LOVE heart years ago as I dove deeply into the work and teachings of Marianne Williamson. As I practiced her teachings I felt the need to publicly place a call to action "CHOOSE LOVE" because I could see the profound shifts and miracles occurring in my everyday life as I continued to let love lead my action, thought, and word. The shift from living a life out of a place of love rather than fear is profound. As always, my work comes from a deep personal place but is universal to SO much more and left up to interpretation of the viewer and to make their own.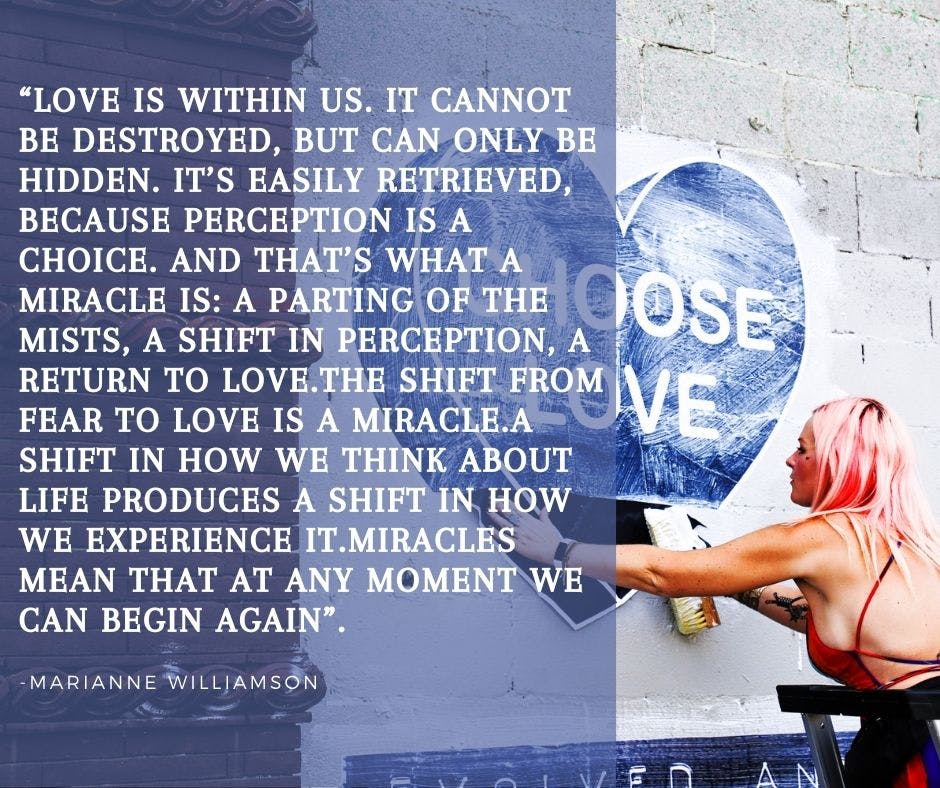 GETTIN HITCHED 4 EVER is a beautiful devotional translation of a unified love. It's exciting to have these hearts in a public place where partners can publicly proclaim their devotion to one another via photographs.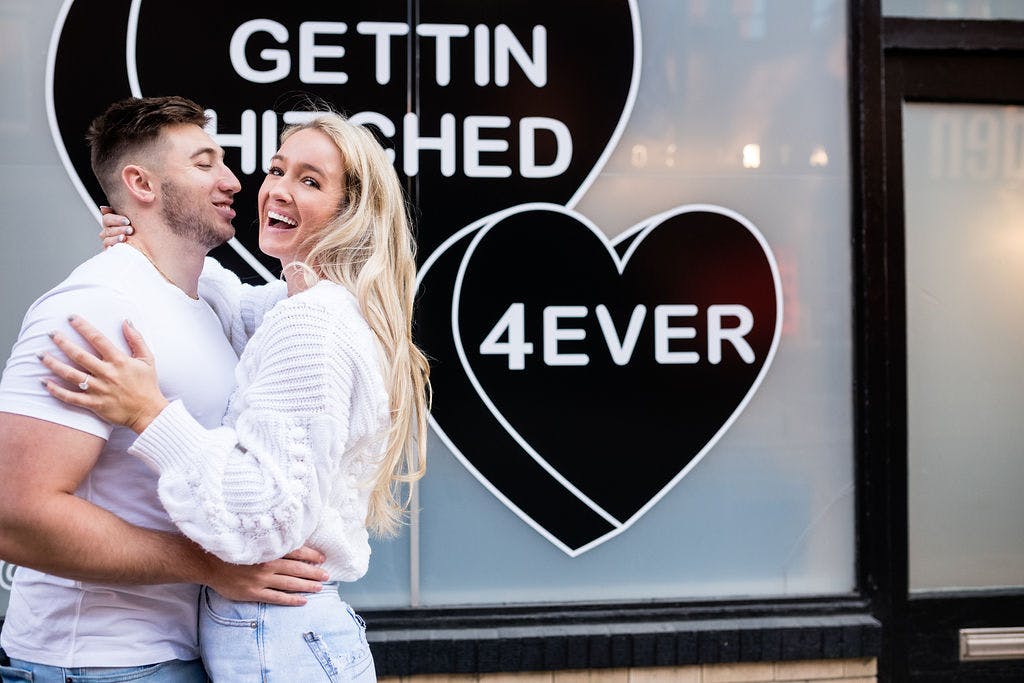 What other murals in the area are your favorites?
I love any and all of Isaiah Zagars murals. You may know of him via the magic gardens. The reason being is I'm drawn to light in all forms. The mirrored pieces used in his mosaics glitter and glisten in the sun and moon light 💖
Espos series of murals peppered throughout the city A Love Letter to You. Quite literally a series of murals based on a story that a man painted these for his girlfriend to see on her ride on the el and back 💖
Our Philadelphia showroom is open and we'd love to meet you. Click here to book an appointment. And, if you visit us for your photo op, please tag @suitshopofficial @amberellaxo and use #powerhearts #gothhearts #chooselove We can't wait to see your photos!
And, for more on Amberella follow her on instagram @amberellaxo or visit http://www.amberellaxo.com