Ring Bearer Button Rules?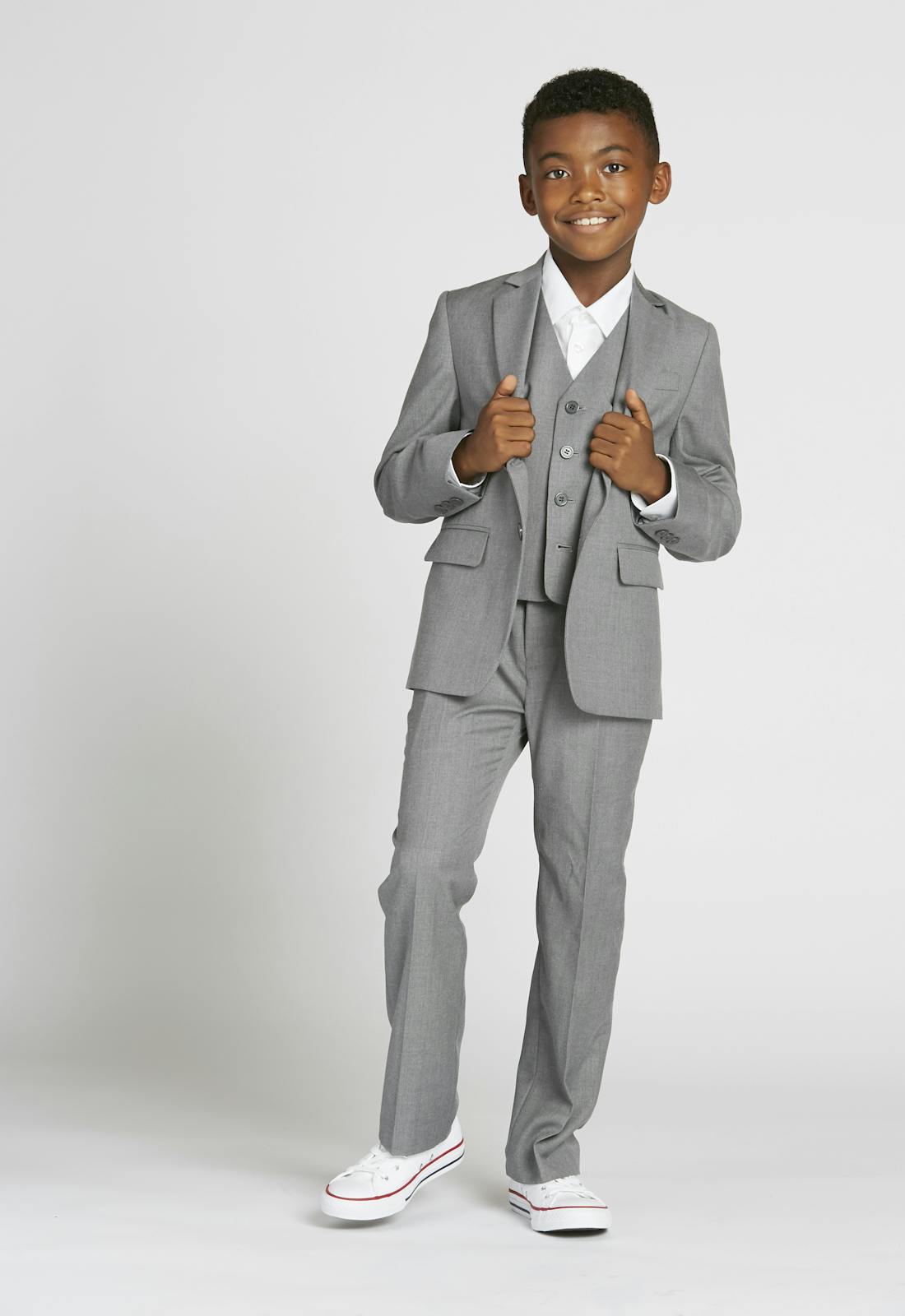 Question:
Hi SuitShop! This may be a silly question, but here it goes...My son is four and is a ring bearer in my brother's upcoming wedding. He will be wearing SuitShop's Textured Gray Boy's Suit, the three-piece version. I am trying to figure out if the jacket and vest should both be buttoned.  I know this isn't a big deal in the whole scope of wedding planning, but I would love for my son to look great for his uncle's wedding!
Answer:
Hi there! Thanks for writing us! There are no silly questions. Style is truly in the details so we love that you are asking questions to learn about men's style etiquette for your son.   As it relates to button rules, little boys should follow the same etiquette as the older men.  It is tradition that when wearing a vest, all buttons should be fastened, except the bottom button. For the suit jacket, follow the Always Never Button Rule. ALWAYS fasten the top button and NEVER fasten the bottom button of a two-button suit.  When wearing the both the vest and jacket it is acceptable fasten the jacket or leave it open, your choice.