Ring Bearer Gift Ideas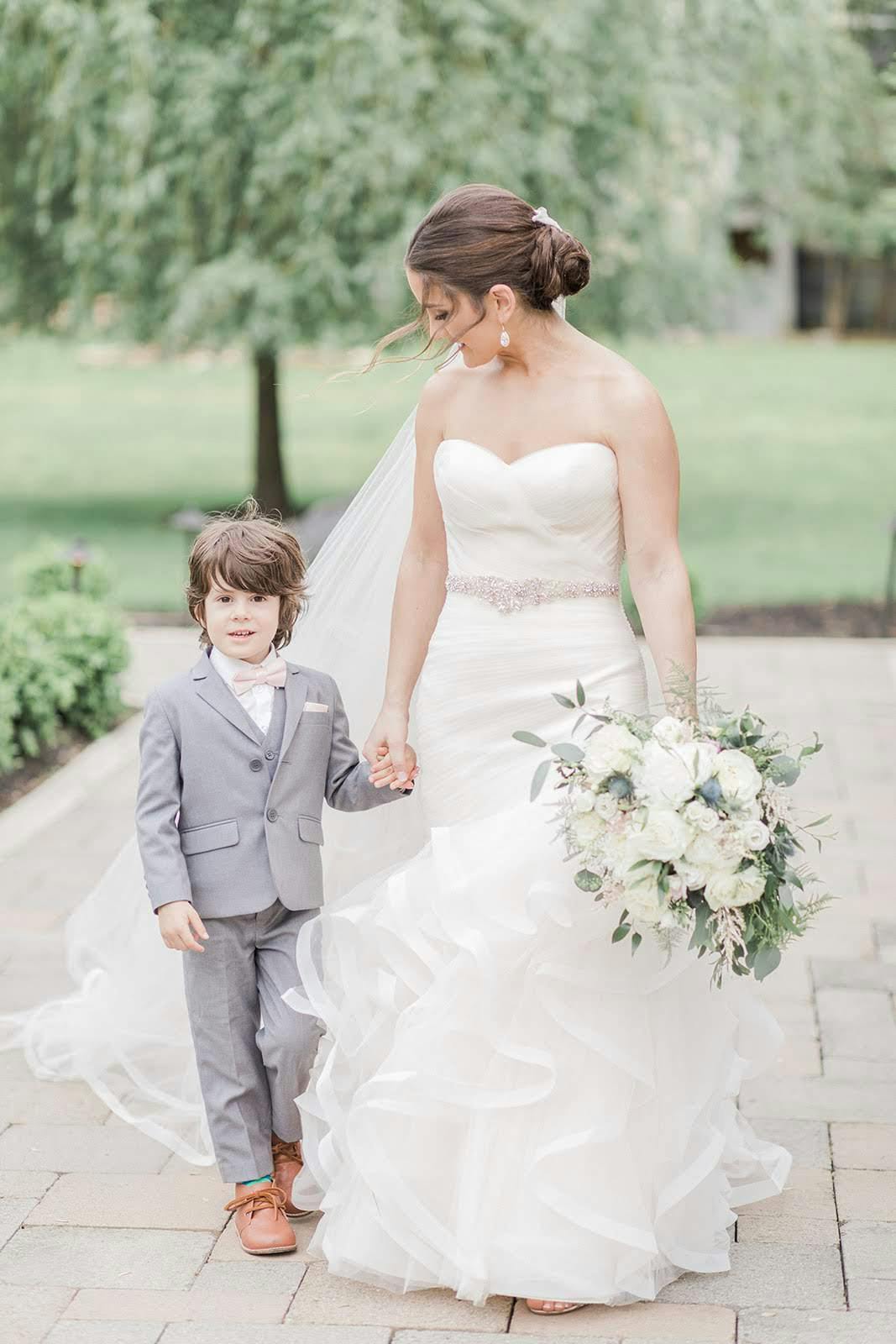 Once you have decided on gifts for your best man and groomsmen, you must decide on a gift for the littlest member of the guys side of your wedding party, the ring bearer.  Admittedly, shopping for a thank you gift for someone under ten is not all that common but just like picking out gifts for the best man or groomsmen, go for something that is either educational, personalized, an experience, or attire.  Below are some of our recommendations for each type of ring bearer gift.  Remember, if you get really stumped you can always review your options with the ring bearer's mom or dad to find out which gift type will be most appropriate.
Educational
Educational gifts are often a great idea for children, and especially ring bearers.  A book that explains the ring bearer's role or just generally educates about the wedding day is a fun way to wrap education into your thank you gift. The book will incite excitement about the wedding day and also serve as a great keepsake or memory for the little gent when he gets older. Two of our favorite books are The Ring Bear: A Wedding Book for Kids and the Best Ever Ring Bearer.
Personalized Gift
Personalized gifts are great for groomsmen and ring bearers alike.  You can have your ring bearer gift personalized with his name or his role as "ring bearer".  Personalization makes the gift even more special because it will feel like it is specific to him.  Consider a personalized t-shirt, baseball bat, or picture frame. Just like the educational gift options, the personalized gift will serve as a keepsake even when he gets older and outgrows the gift.
An Experience
As an alternative to a physical gift, consider giving your ring bearer the gift of an experience.  Gift him an experience with you like a trip to the amusement park, zoo, museum, water park. Or if you have a little more time to spare, consider gifting the ring bearer a camping trip or a weekend trip to Lego Land, Hersey Park or Disney World. There is nothing better than quality time and your ring bearer will always remember the memories and time shared with you.  Sometimes the best thing you can give kids is time and experiences especially with a special trip to a place they have been wanting to go to for a while.  This gift, although not a keepsake, will provide memories that will last a lifetime!
Attire
Another gift alternative for your ring bearer is attire.  This will most likely be attire related to the wedding.  You can purchase a small item like his bow tie, neck tie or shoes.  Or you can purchase a larger gift like his full wedding day suit.  It might not be the most fun for the ring bearer but it would certainly be helpful to his parents if you cover the cost of the suit.  And possibly he can wear the attire items again for church, picture day at school, or another event.  Check out our full Boy's Suit Collection for $94.
Your wedding day is a special day for the couple but also the wedding party and attendants that will spend their time and resources to make sure your wedding day goes smoothly and as you planned.  It is a great gesture to present them with a special gift in advance of the wedding or during the rehearsal day to thank them for their efforts.  Whatever gift you choose, make sure that it is within your allocated budget and that it makes the most sense for your ring bearer.  Happy shopping!