Suited for Success: Female Founder Grace Lee Founder & CEO, Birdy Grey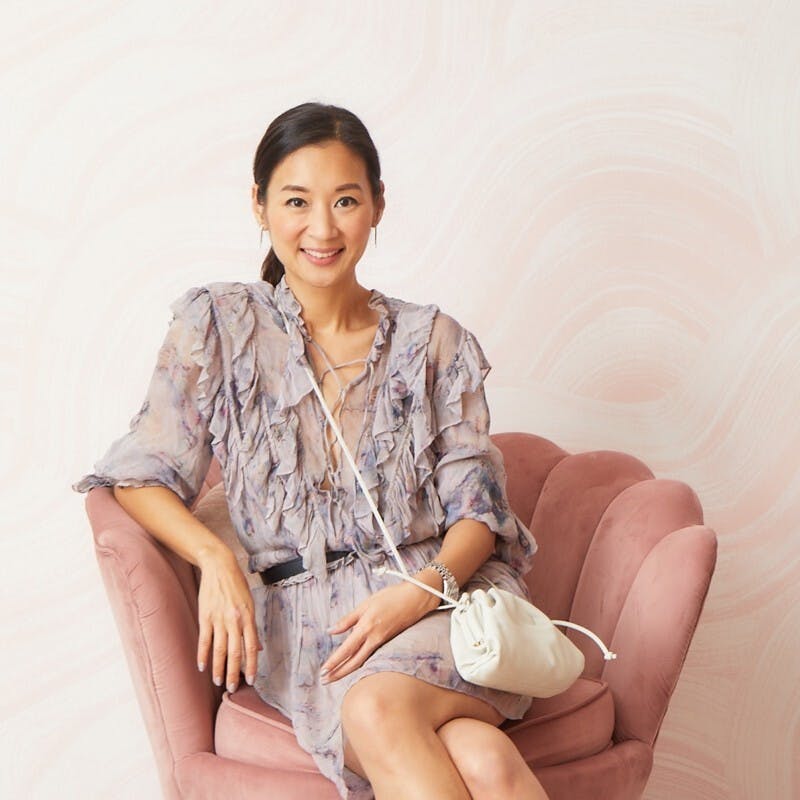 One of the best parts of being a female founded business is networking with other female business owners. Our customers are always coming to us to ask which suit best goes with their chosen Birdy Grey bridesmaids dress color. For us, we're grateful to know a brand that sells ties for groomsmen that match the bridesmaids dresses. And, you'll even spot some SuitShop Suits on their site. 
We loved this opportunity to get to know Founder and CEO Grace Lee a little bit better and hope you'll enjoy learning about her journey to success as well:  
Q: Introduce us to your brand and what inspired you to start!
A: Birdy Grey is a direct-to-consumer bridal startup on a mission to change the way women shop for their weddings. All of our bridesmaid dresses are $99 (the average cost is $140), and available in inclusive sizing of up to 3X. I've been a bridesmaid six times in the last 10 years—the first in my early 20's when I was completely broke. And more recently in my 30's when I had more budget to spend, I realized that the shopping experience hadn't changed in a decade—bridesmaid dresses were still painfully expensive, shopping was still highly brick & mortar and brands still had strict return/exchange policies because everything was made-to-order. No one had bothered to innovate in the space… and I wanted to be the person to do it.
Q:  Introduce yourself and tell us about your journey to entrepreneurship!
A: Prior to starting Birdy, I was a reporter at InStyle Magazine, and have also worked for fashion and beauty brands doing copywriting, social media, and digital content. As my career progressed, I fell in love with e-commerce, brand storytelling, and all-things digital, which led me to start Birdy Grey 3.5 years ago. If you asked me early on in my career if I thought I'd be an entrepreneur one day, my answer would have been no. But I'm SO GLAD I took the leap, and I'm never looking back! 
Q:  Entrepreneurship is incredibly challenging. Who inspires you and why?
A: Early on, I was incredibly inspired by founders such as Katrina Lake of StitchFix, Emily Weiss of Glossier and Jenn Hyman of Rent The Runway. They're all badass women who've built empires and changed the way we shop. I listened to a lot of podcasts, such as How I Built This and Girlboss Radio, which helped me stay motivated and inspired.
Q: What is one thing you wish someone would have told you before you started so that you could be more prepared? 
A: I think I was least prepared on the HR/people front. As entrepreneurs, we are so hyper focused on building a brand and launching products... but building our bench with the right people and maintaining culture is mission critical.
Q: What piece of advice would you give to new entrepreneurs?
A: My advice for new entrepreneurs would be to define your mission, core values and culture early on.
Q:  What's in the works for 2021? How can we (and our audience) support your business this year?
A: This year, we're introducing new colors and styles throughout the year. We're also launching jewelry, and expanding our "getting ready" assortment.
We can't wait to see, and wear, what's next for Birdy Grey and continue our partnership offering affordable and convenient ways to dress bridal parties!