Suited Summer Style: Colors, Trends, and Ideas for Summer 2023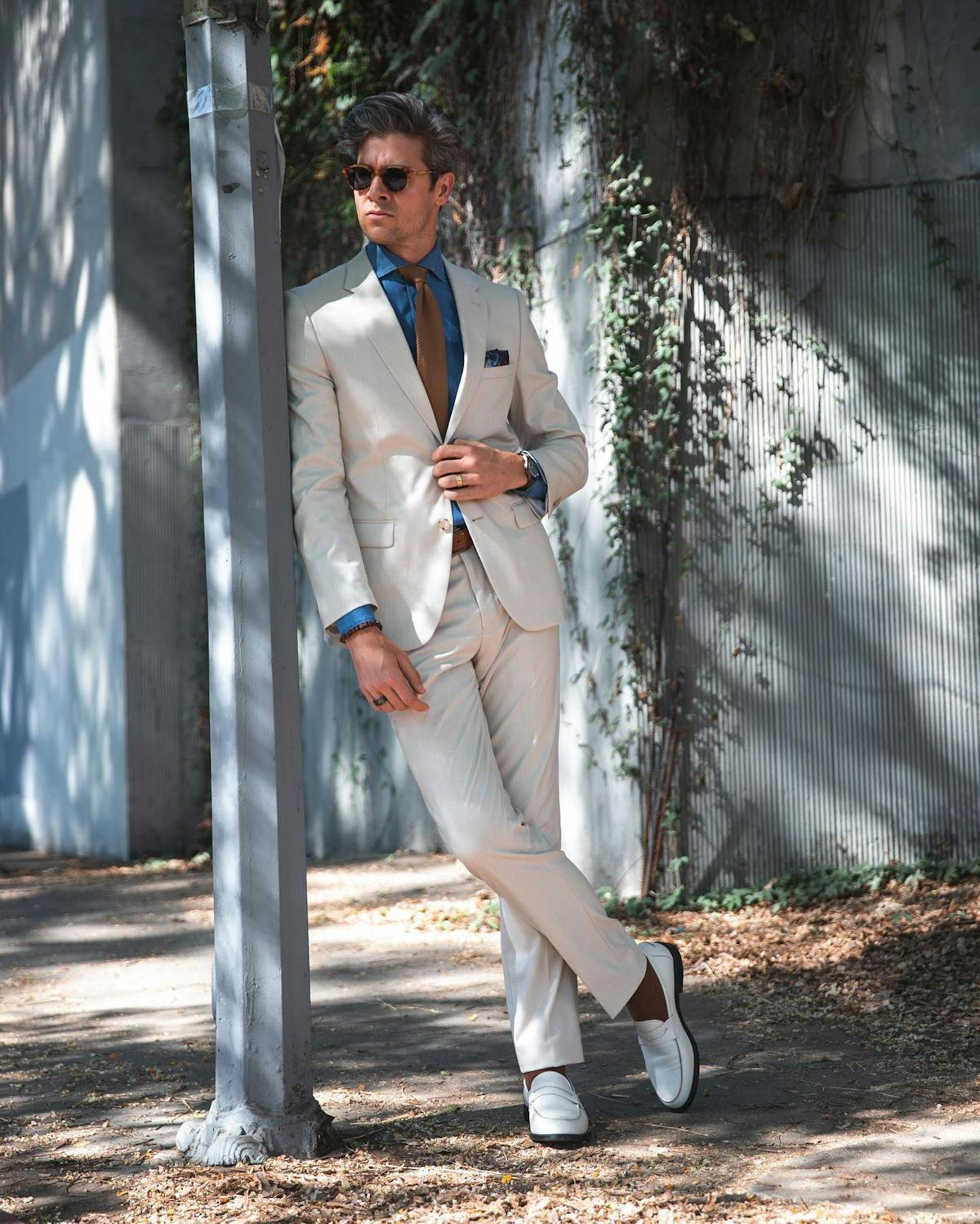 A summer in style is a summer well spent. Warmer temperatures (plus schedules packed with summer weddings, vacations, meetings, rooftops, and more) call for a wardrobe refresh to keep cool. It's not just about beating the heat–though breezy materials like cotton, blended, stretch, recycled, and linen suits are helpful choices for both comfort and fashion. 
How to wear a suit for summer is defined more by aesthetics than fabrics, though. Find everything you need to know, from where to wear and key guiding summer outfit-building principles to the shades that go best with the sun and the best, most relevant summer 2023 menswear trends. 
Whether you're attending a wedding, a job interview, or a formal event, wearing the right suit and styling it how you like will help you look and feel confident and stylish. So land your looks of the season with these 3 easy tips plus plenty of ideas and details, and get inspiration for summer suit style.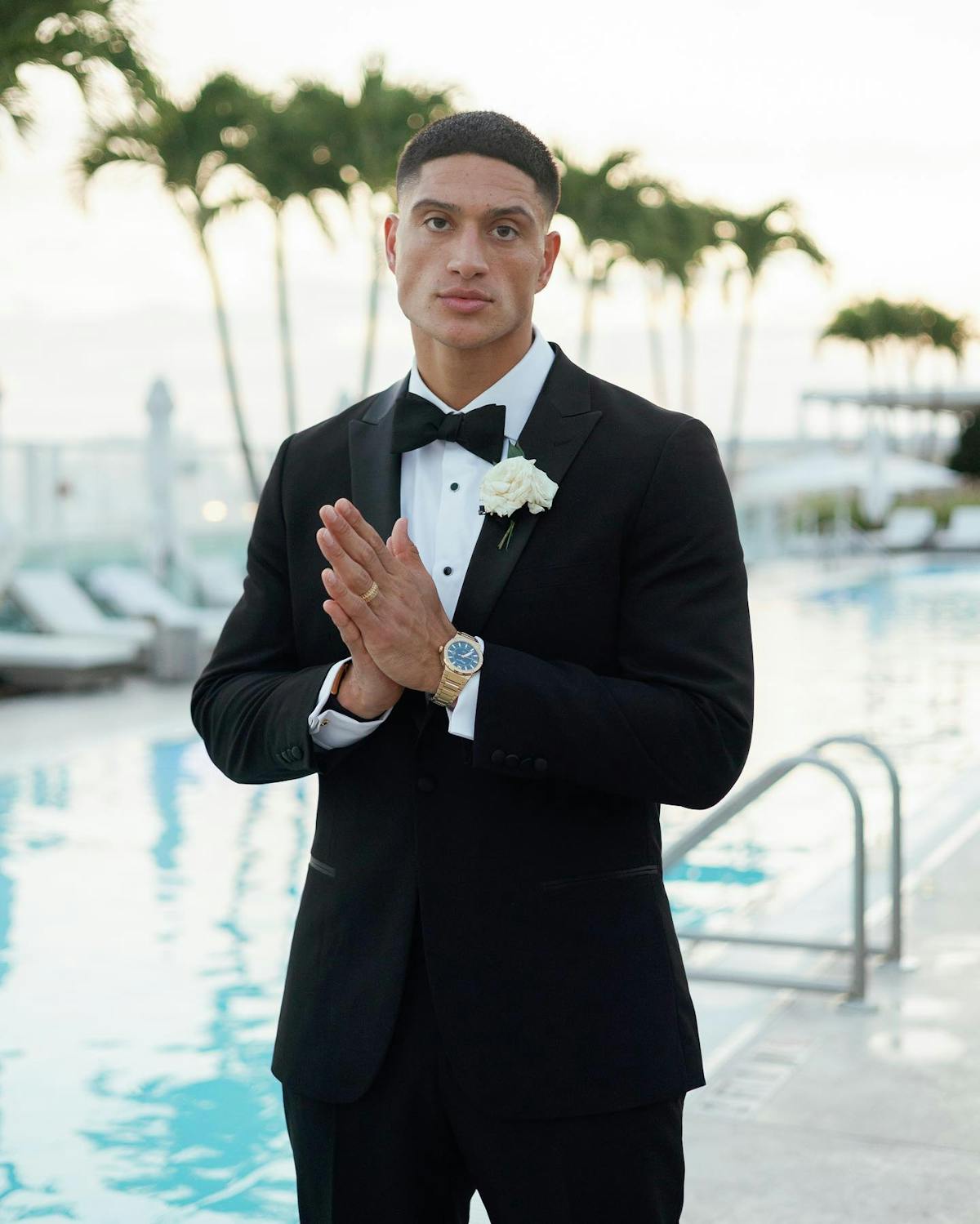 Occasion Equation 
Summer is full of events. And events require–or are significantly improved by–suited style. The key to dressing for success through every calendar appointment and date is sticking to the dress code, whether it's the preferred party attire, office policy, or simply cultural and situational standards. 
Heading to weddings near or far, more casual or all-out? Keeping it professional with (fashionable) office days, interviews, al fresco lunch meetings, and conferences worth the travel? Going for anytime, everyday dressing on the go and to and fro, or nights out, with a date or on vacation? 
Lead with the dress code–expressed or implied–and then pile on the personality through your choices in color, cut, accessories, and details. More on of-the-moment options for all of that below. And don't forget, the season is part of the context of your events, so feel free to add summery lights, brights, and more to your dress code parameters.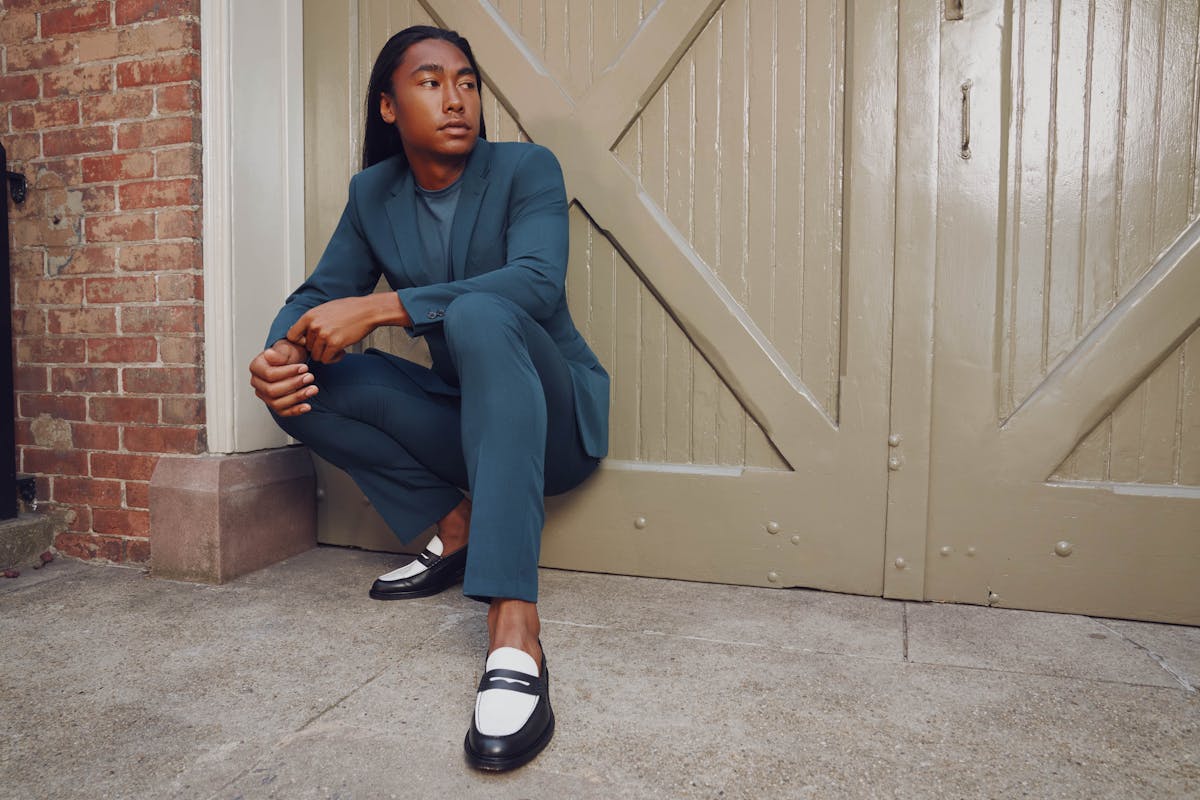 Life in Colors
Summer is the season of warmth and adventure, so let those themes guide your summer suit color choice. With a soft look, light blue suits are getting the spotlight this summer. Still firmly within a color family that's classic in suiting, light blue offers a version that's unexpectedly sunny but just as appropriate as its darker cousins, and just as easy to pull off.
Tan suits are another great option for summer, especially for daytime events. They're light and airy, and they add a touch of warmth and sophistication to the look. Tan suits pair well with earthy tones like olive green and brown, as well as brighter colors like coral and turquoise. Pair your tan suit with a white shirt and brown shoes for a classic look, or mix things up with a patterned shirt and a colorful tie.
This is the time to experiment with saturated colors, pastels, or intense hues. Whether you opt for a bright suit or simply pair a more traditional suit with exciting, loudly-colored accessories, there's always a way to use color to pack in more of that summer feeling.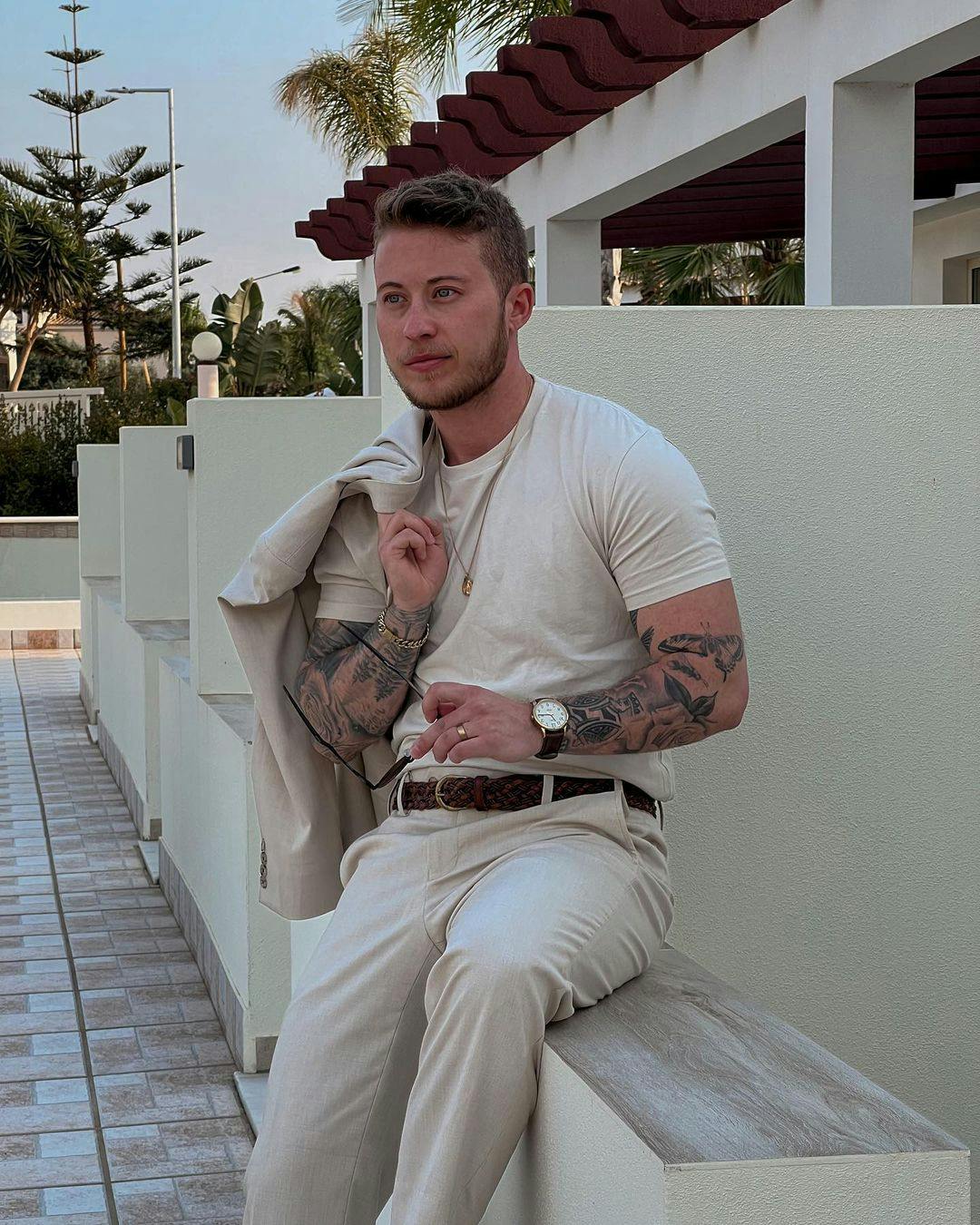 Trend Time
The perfect way to get your suit outfit fresh for summer is to keep the styling current by layering in trendy elements.
Make it metallic, and don't shy away from jewelry. For everyday looks and special occasions alike in summer 2023, bolder men's jewelry is trending. Go for chunky, shiny touches in your accessories like watches, bracelets, chains, and reflective sunglasses to add a cool, detailed look to your summer suit. 
On less formal days, experiment with the wider cuts making waves right now. Go for a boxy, longer, and looser T-shirt under your suit or on its own with just the suit pants. Wear your suit blazer with loosely tailored jeans or chinos for a relaxed look that can take you pretty much anywhere. To take it a step further, swap in workwear pants and really nail the casual-cool suit look.
A less expected way to feel relevant right now? Go retro. Try adding vintage pieces and vintage-inspired elements in with your suit. Think old-school aviators, funky 60's and 70's prints like paisley or floral on a button-down shirt, bow tie or necktie, or even socks. Draw inspiration from the 80's and 90's with color-blocked shirts or even a polo layered under your suit jacket.
As always, prioritize your personal style preferences and you'll get a suit or tuxedo look that's perfect for the summer and for your taste.  These suits capture the season at summer weddings, events, and beyond. To get started, take a peek through some of the looks inspiring us.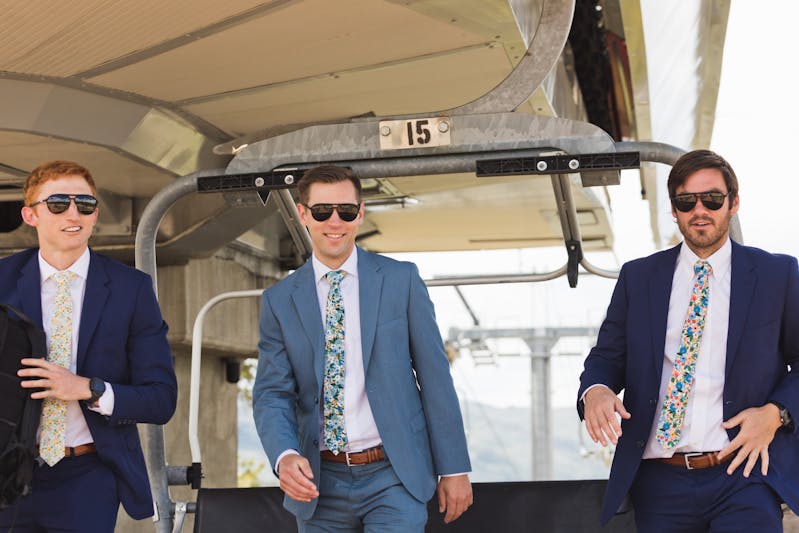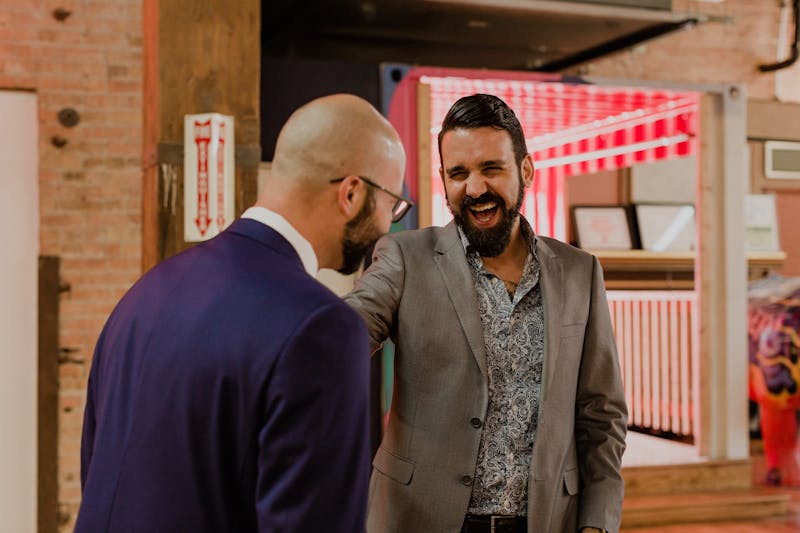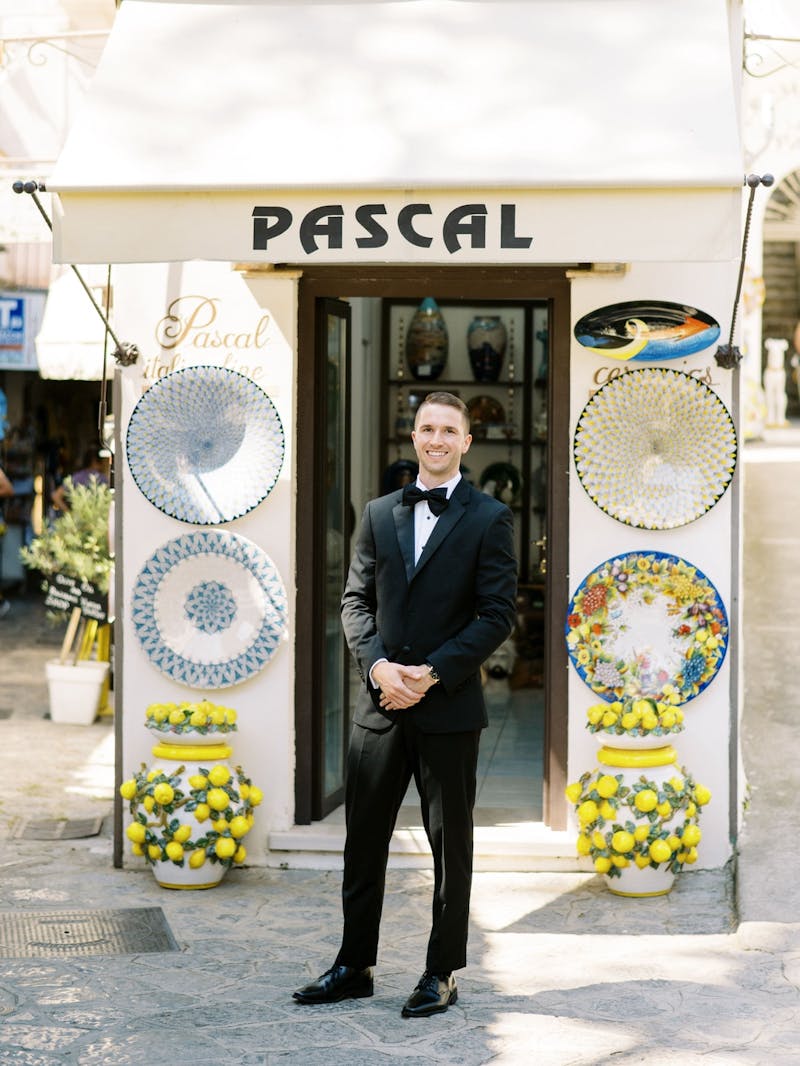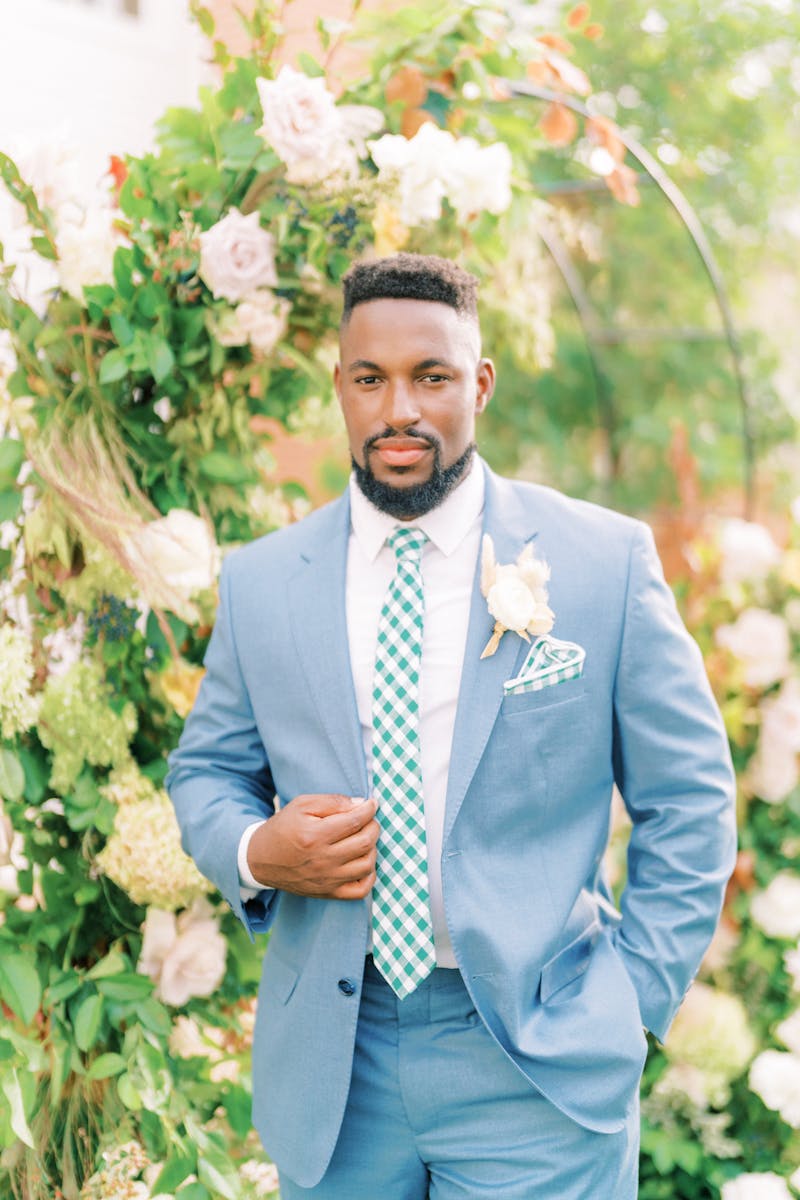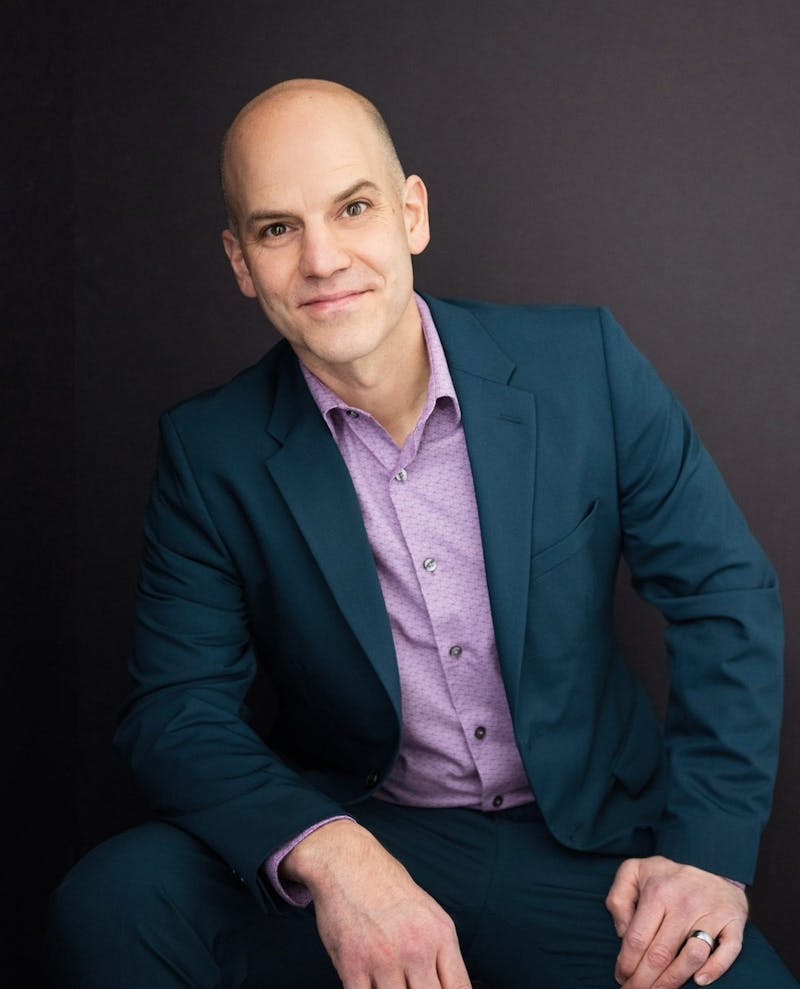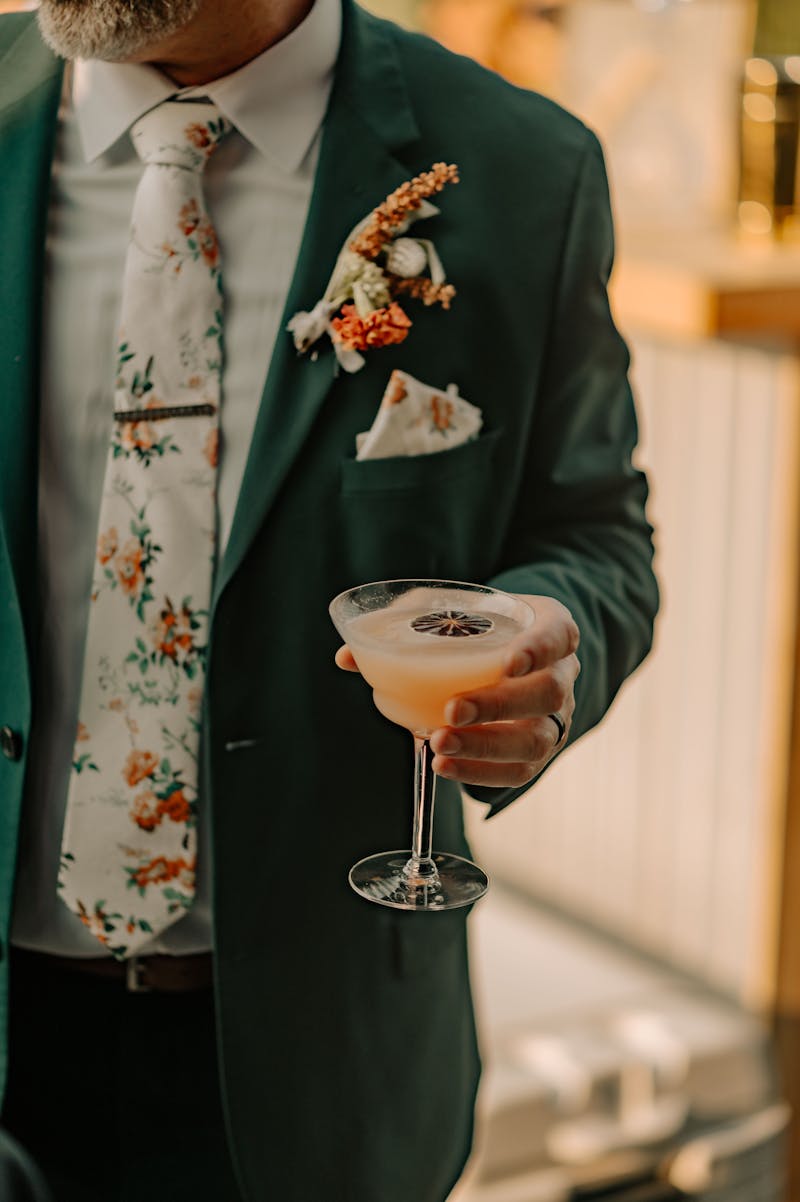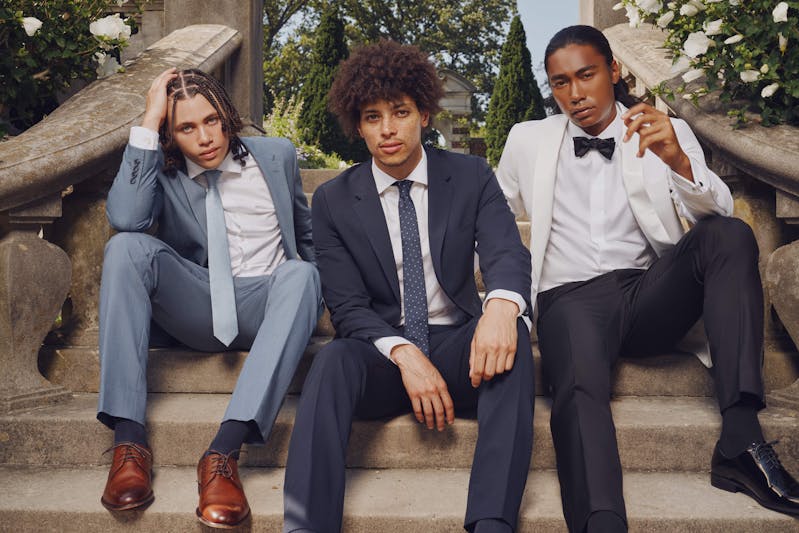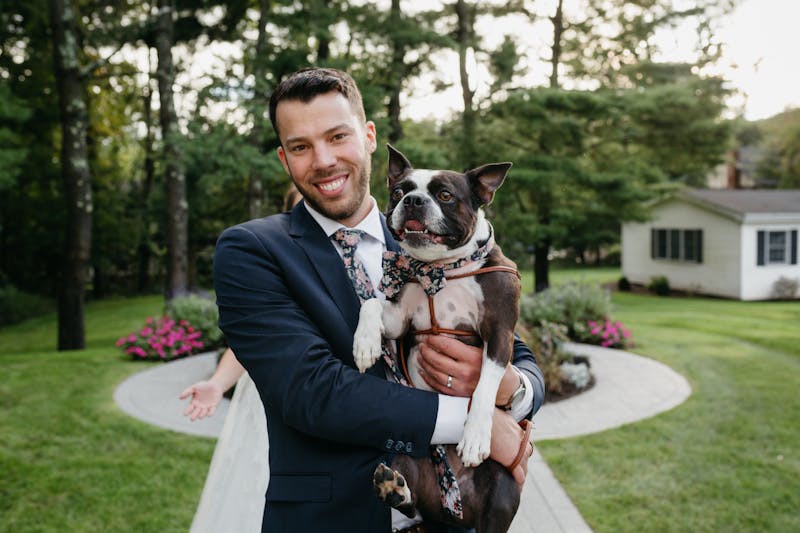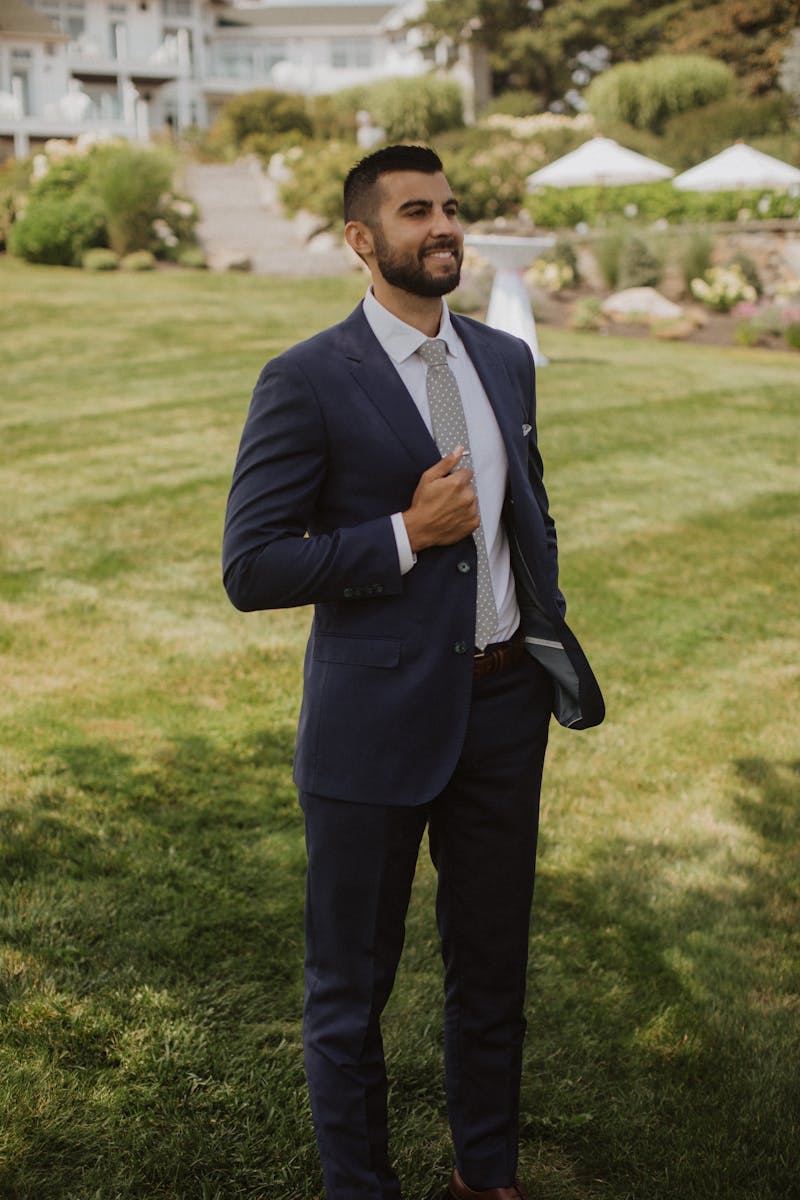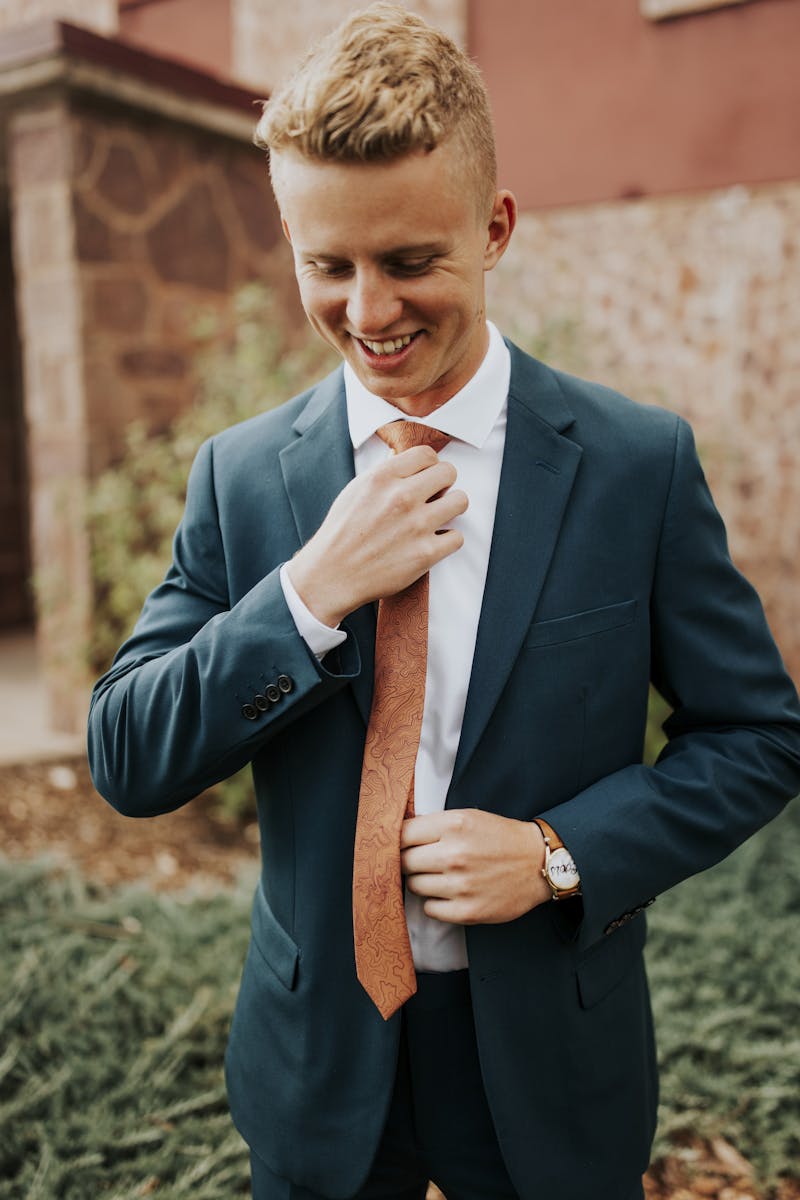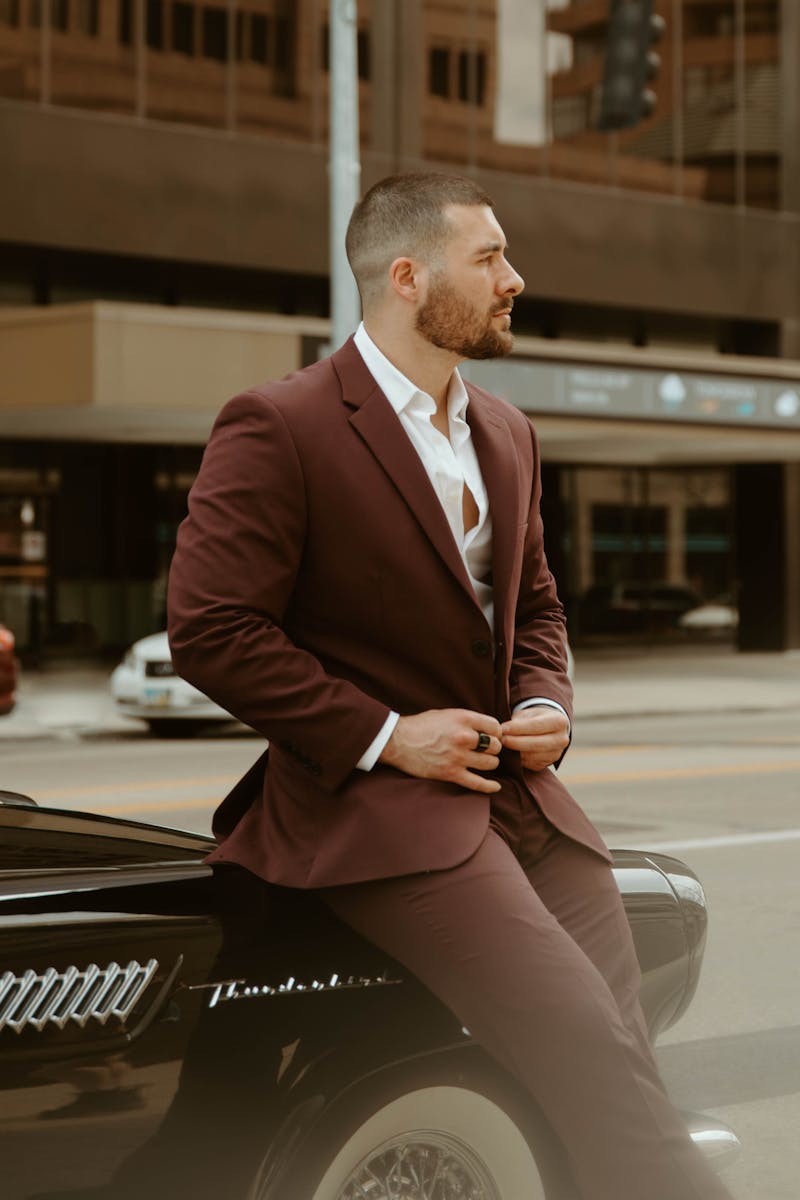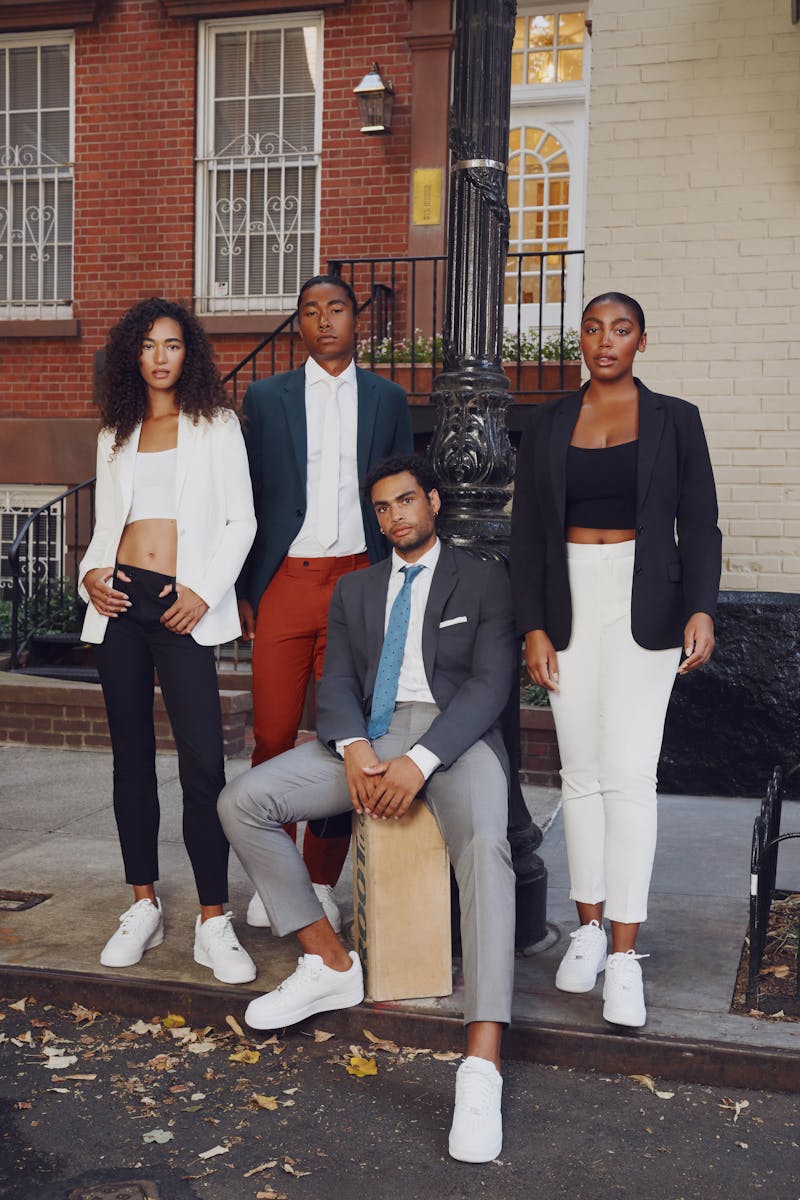 Getting the suit style you're after for all your summer weddings, events, and fashion-forward days starts with the suit itself. Find your perfect fit with SuitShop.