Trending 2020 Fall Wedding Colors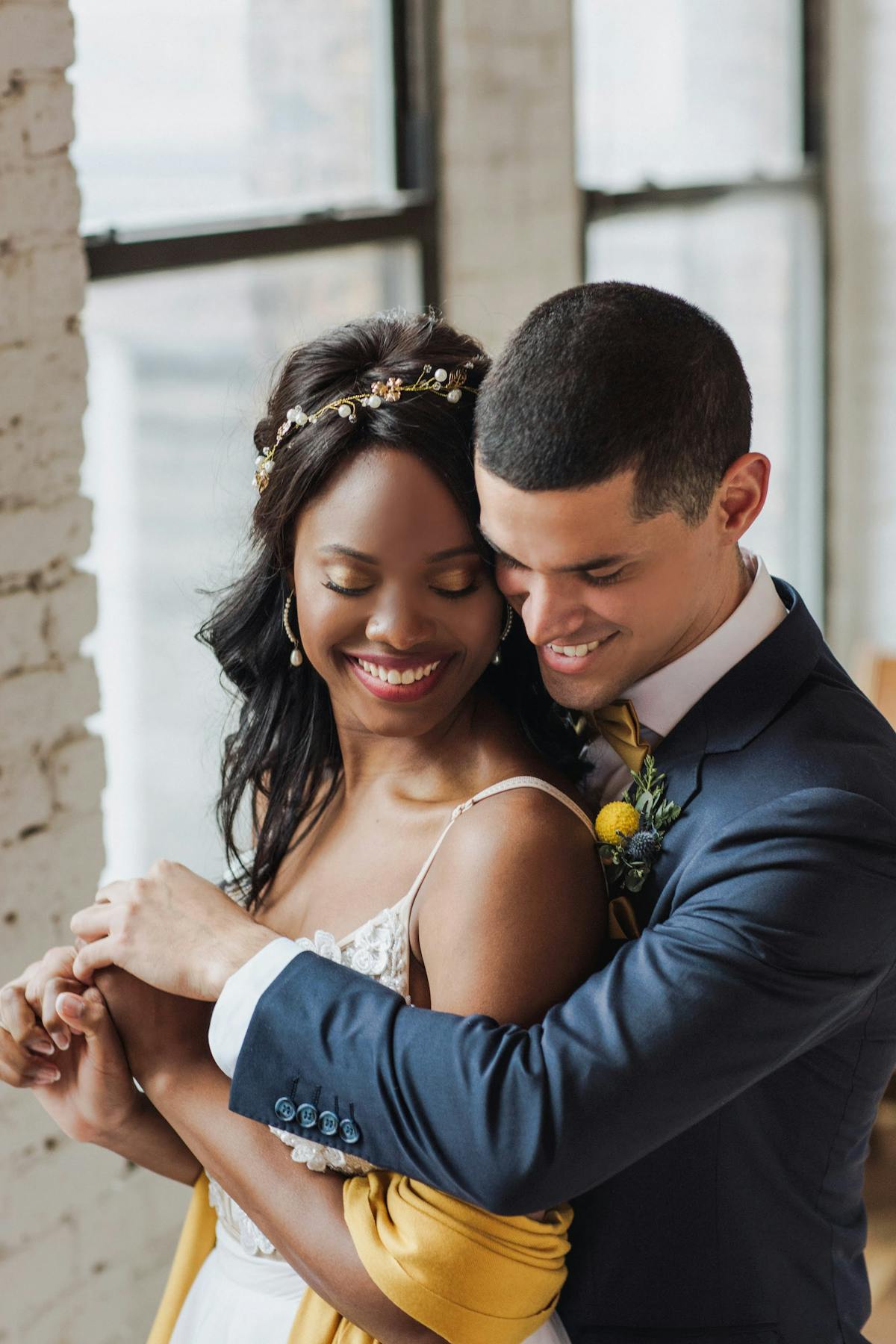 We are so ready for fall to be here to hopefully be out of our homes and back in the presence of friends  and family. With many spring weddings being postponed until late fall, you may be considering updating your wedding colors to match the season. This year, summer and fall wedding colors include antique blue and golden yellow, but winter preview colors like red and silver are stepping in as well. Here are a few ideas on how to incorporate trending fall 2020 wedding colors in your big day: 
Emerald and Gold
We love the pairing of emerald green bridesmaid's dresses and charcoal gray suits, especially later in the year. Add gold accents to your wedding party's attire in jewelry, tie bars, and by using gold wire around the base of the boutonnieres. This style is great for rustic and homey weddings with details like lace, lanterns, and velvet couches at your reception.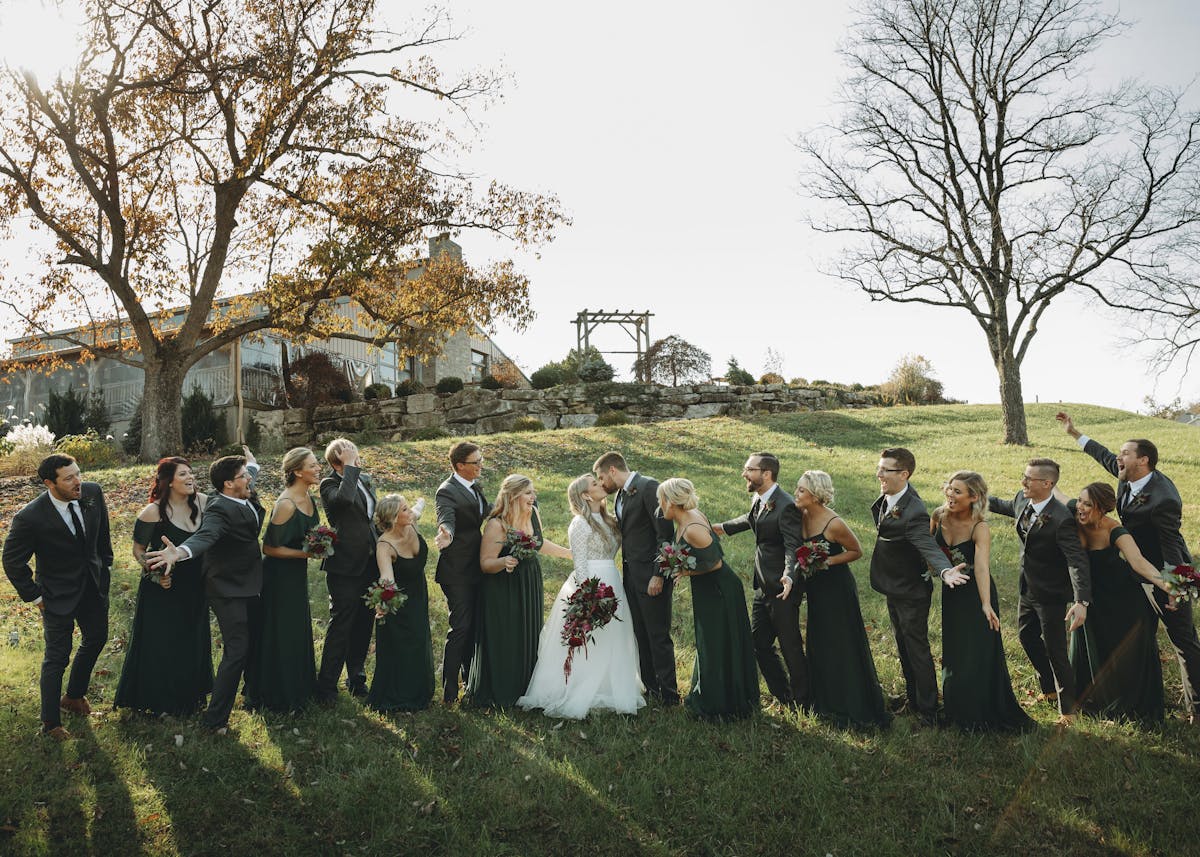 Dark Red and Pale Orange
The epitome of fall colors, you can't beat deep reds and pale oranges to complement the changing colors of the leaves outside. These colors go great with light grey and bright blue suits and bouquets and boutonnieres that include soft pink flowers and sage green. On your wedding day, try to find a brick or ivy wall to take group photos in front of. 
Silver and Antique Blue
Light gray and dusty blue bridesmaid's dresses create a dreamy and romantic vibe and pair best with navy blue suits or classic black tuxedos. If you're going with navy, we recommend making your look more formal by pairing your navy suit with black dress shoes and a black belt. Not convinced that black and navy go well together? Check out our debate. 
If you're getting married in September through November of this year, you have plenty of time to work out the details of the attire for your guys. We recommend that they order two to three months in advance, just to leave time for any necessary exchanges and alterations. Don't forget to consider ties, pocket squares, belts, and shoes when determining their look and try to give them as many details as you can so they are prepared for the big day. For more wedding inspiration check us out on pinterest and instagram!