Trending 2021 Fall Wedding Colors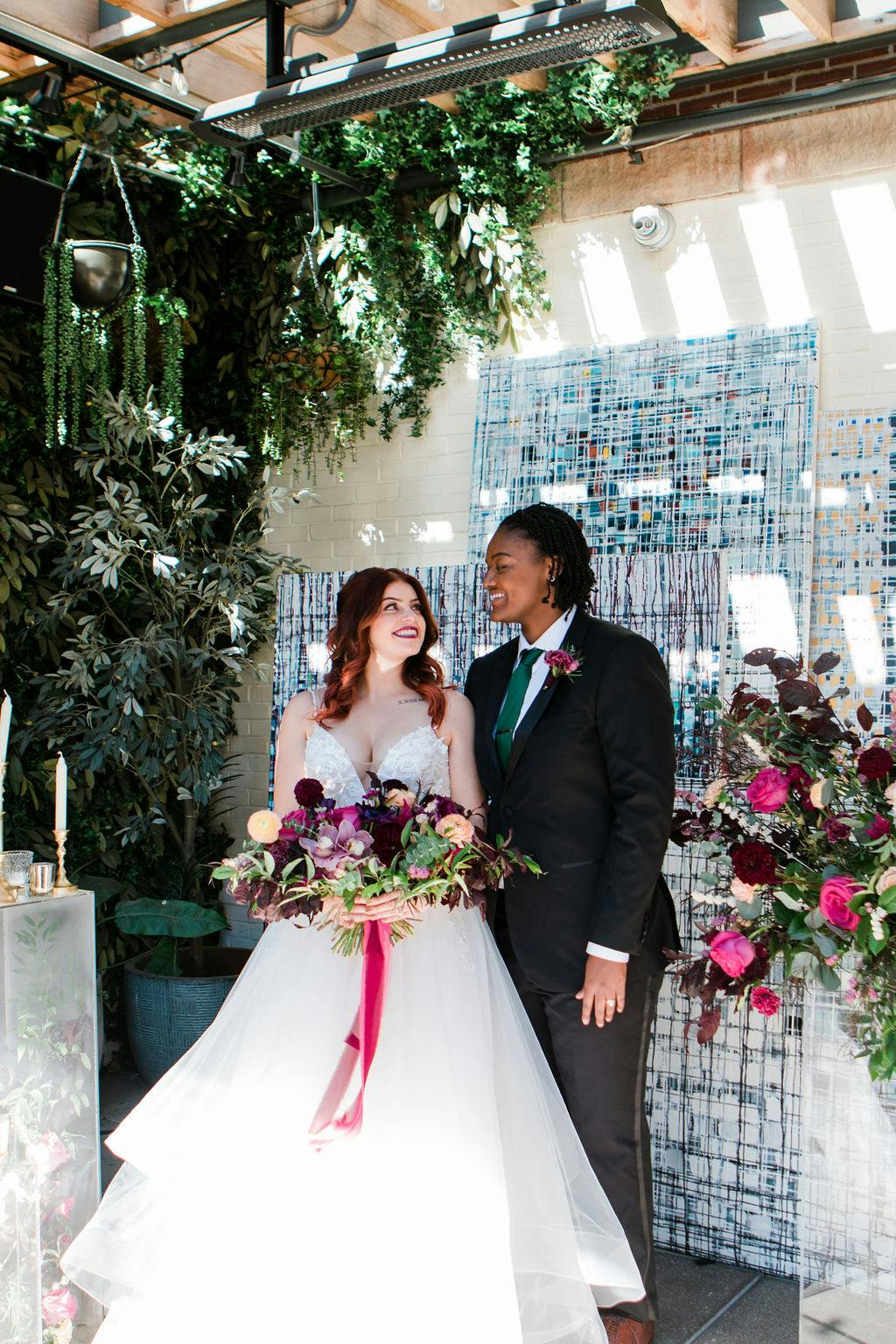 Fall will be here before we know it and it's time to discuss what colors we'll be seeing pop up on our feeds after 2021 fall wedding season begins.
Wine Red + Dusty Blue
Whether the shade is merlot, mulberry, burgundy, or maroon, shades of red can really up the romance factor of your wedding. Paired with dark colors like black, charcoal, navy, and emerald they can enhance a formal event. But, paired with lighter colors like champagne and dusty blue these reds are modern and fun.
Rust + Navy
While you can never go wrong with a classic navy suit for a fall wedding, we do love how Caitlin and Brantley chose to pair our Light Blue Suit with their velvet copper bridesmaids dresses. Tan shoes are a great choice for the guys as they tend to pull more orange in color and will complement those shades in the rest of your decor.
Plum + Navy
Plum, navy, and pops of pink make for a really romantic wedding color palette. If you opt for navy suits, consider having your wedding party wear black accessories like shoes and belts for a more formal look. (Not convinced black and navy belong together? Check out our debate here.) Other colors that can be included in this palette include antique blue and champagne or gold. But, try not to use too many colors.
Slate Gray + Marigold
There are no colors more "on trend" than the Pantone Colors of the Year, Gray and Yellow. While they initially sound like spring colors, depending on the shade they can be perfect for fall. Instead of a bright, illuminating yellow, a rich marigold is the perfect shade for a fall wedding. And, our textured gray suits are actually a great neutral color to use for fall. Pair these suits with dark brown accessories, and find neckties with both texture and a pattern. Complementary colors to complete this palette can include navy, burgundy, and charcoal.
Sage + Dusty Rose
While light gray and bright yellow may be the colors of the year for 2021, we have seen over and over that sage is THE color to use in your 2021 wedding. Sage is earthy, organic, and calming. And, it can be paired with almost any other color. For the fall, consider pairing a deep sage with dusty rose and dark blue.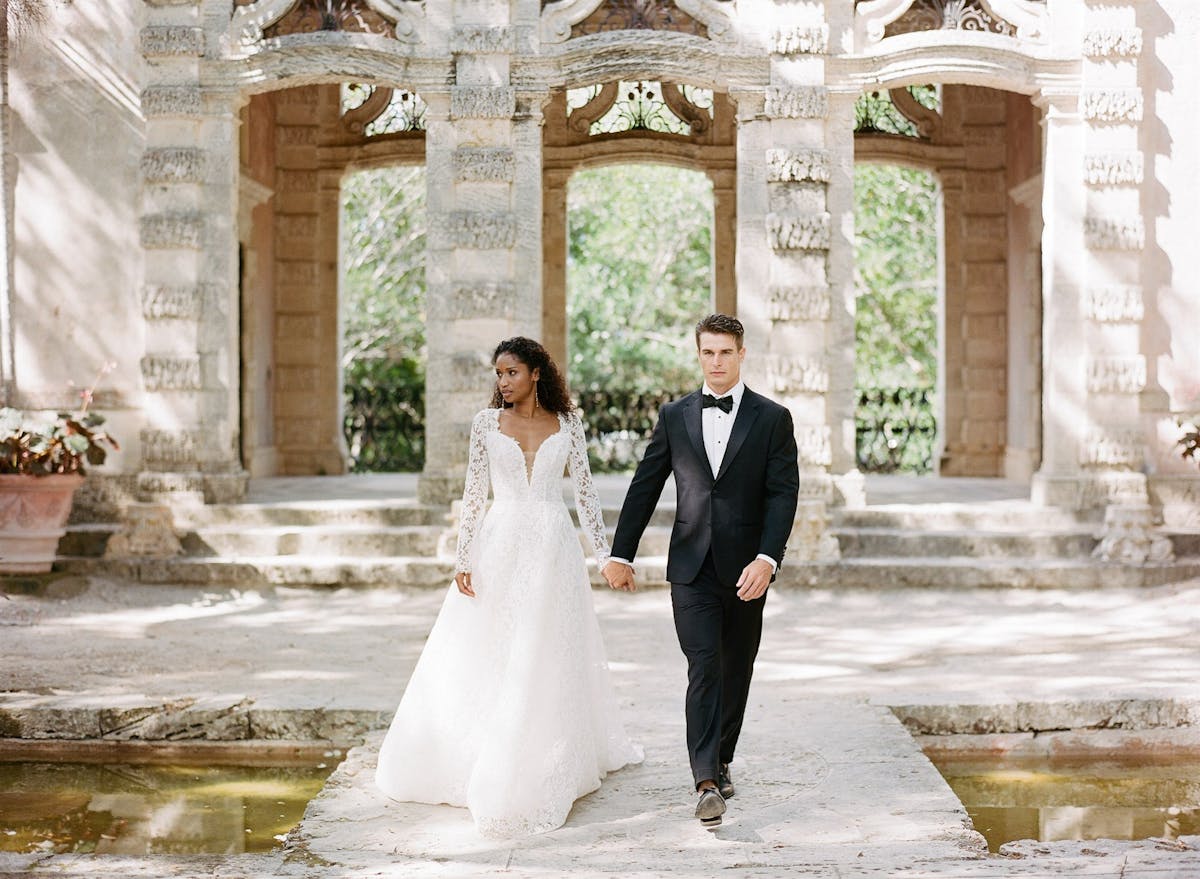 Black + White
We rarely include black in our lists of trending colors as it is always classic and in style. But, after a year of quarantining and planning and replanning weddings, 2021 is definitely the time to opt for formal over casual and go for black tie. The nice thing about a black tie wedding is that there aren't many style decisions to make. Black tuxedos, with black bow ties, black shoes, and French cuff dress shirts. But, if you're the one getting married, consider standing out in a white dinner jacket vs. black.
We are so excited and hopeful for our couples who are able to bring their wedding dreams to life in 2021. It truly is time to celebrate and bring your closest friends and family together. While wedding planning can be stressful, our stylists are available to chat about everything from color palettes and accessories, to fit and sizing. Schedule a virtual consultation today. We can't wait to get you suited up!