We Have Officially Launched on KickStarter!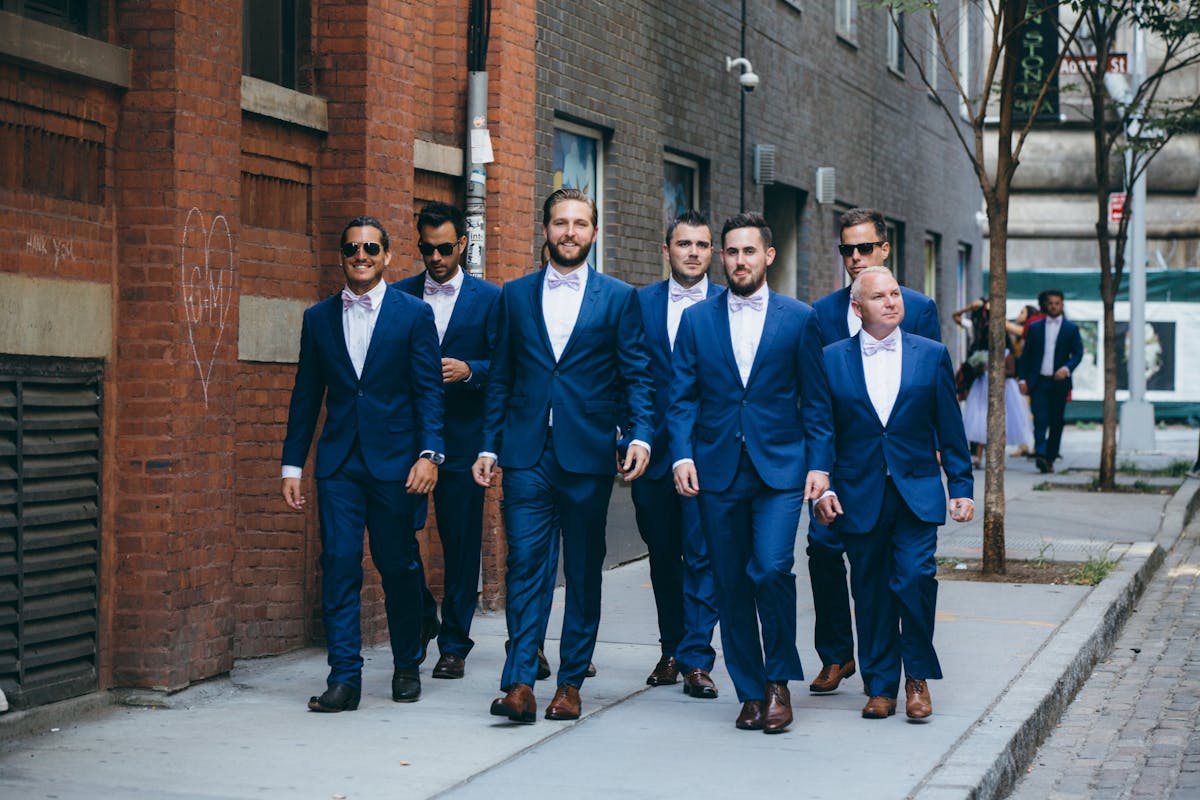 With so much careful thought put into every detail of a wedding, why is it that the only options for suiting a wedding party come down to black or gray, rent or buy?
For Jeanne and Kevin Foley, it was a fairly simple decision to make for their New Year's Eve wedding. Rather than asking their groomsmen to buy a $500 suit or an $800 tuxedo, a $250 tux rental seemed like the best option. "Our groomsmen were men of all ages and varying financial situations. Some didn't own a suit, let alone a tuxedo," Kevin recounted.
After their dream day was behind them, they realized that all of the decisions that went into planning a wedding, the groomsmen attire was the easiest to make.  Not because they knew exactly what they wanted, but because there were so few options to choose from.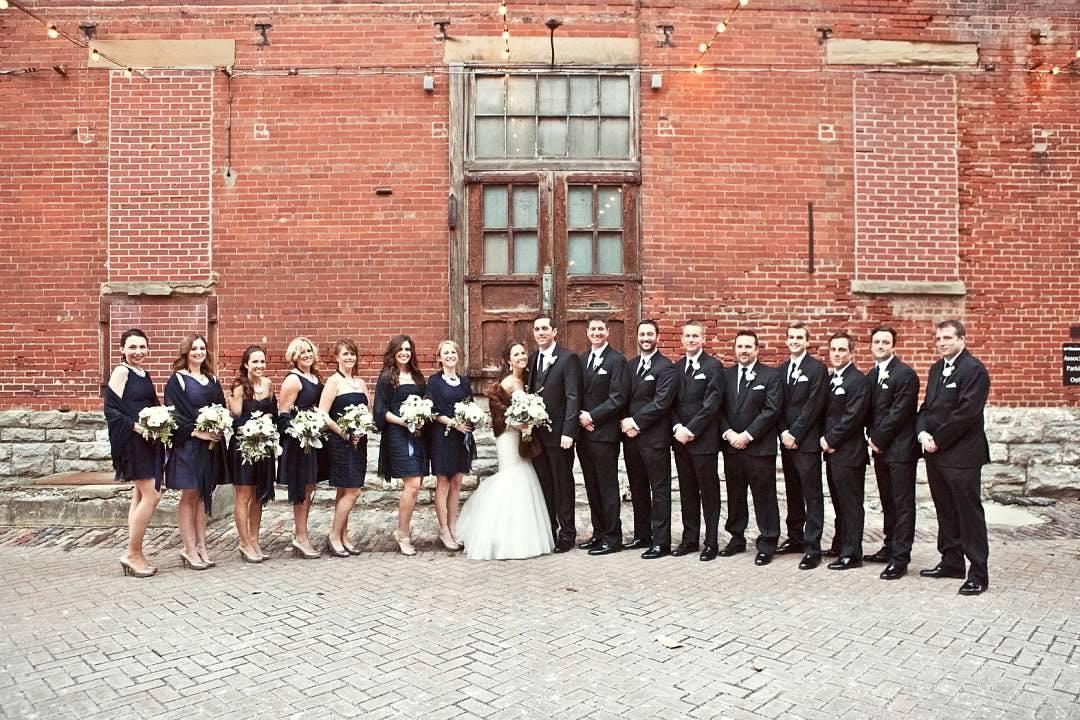 "When we asked ourselves why no one had tried to provide quality, affordable suiting options specifically targeted toward wedding parties, we saw a very obvious gap in the market that, together, we had the combined industry experience to address," she added.
After much research, they found that the inventory at the big box retail stores was really hit and miss, especially at the price point most affordable for the range of personal budgets that are found in most wedding parties. 
The Foley's goal was to provide a better option for bridal parties by focusing on an updated fit, high-quality fabrics and construction, and a solid variety of colors that fit into today's wedding trends, all at a price BELOW the cost of a traditional rental.  Jeanne believes that "if you are going to ask your closest friends and family to pay a significant amount to look great on your special day, shouldn't it be something that they can, and will, wear again?  We want your wedding party to look great, feel great and go home with more than a hangover and a lighter wallet."
By establishing a strong relationship with a world class manufacturer and supplier, Jeanne and Kevin are excited to launch The Groomsman Suit with the confidence that they will exceed all expectations for this initial line of suiting.  "We are at the point where we feel 100% confident in the product, and want to bring it to the public through our Kickstarter campaign," Kevin commented.
There is no doubt that your wedding is going to be an incredibly special day, and one that you will share with the most special people in your life. Now, when it comes to making the decision of what your best men will wear on your big day, the choice is black, gray or The Groomsman Suit.