Wedding Guest Style: Destination Edition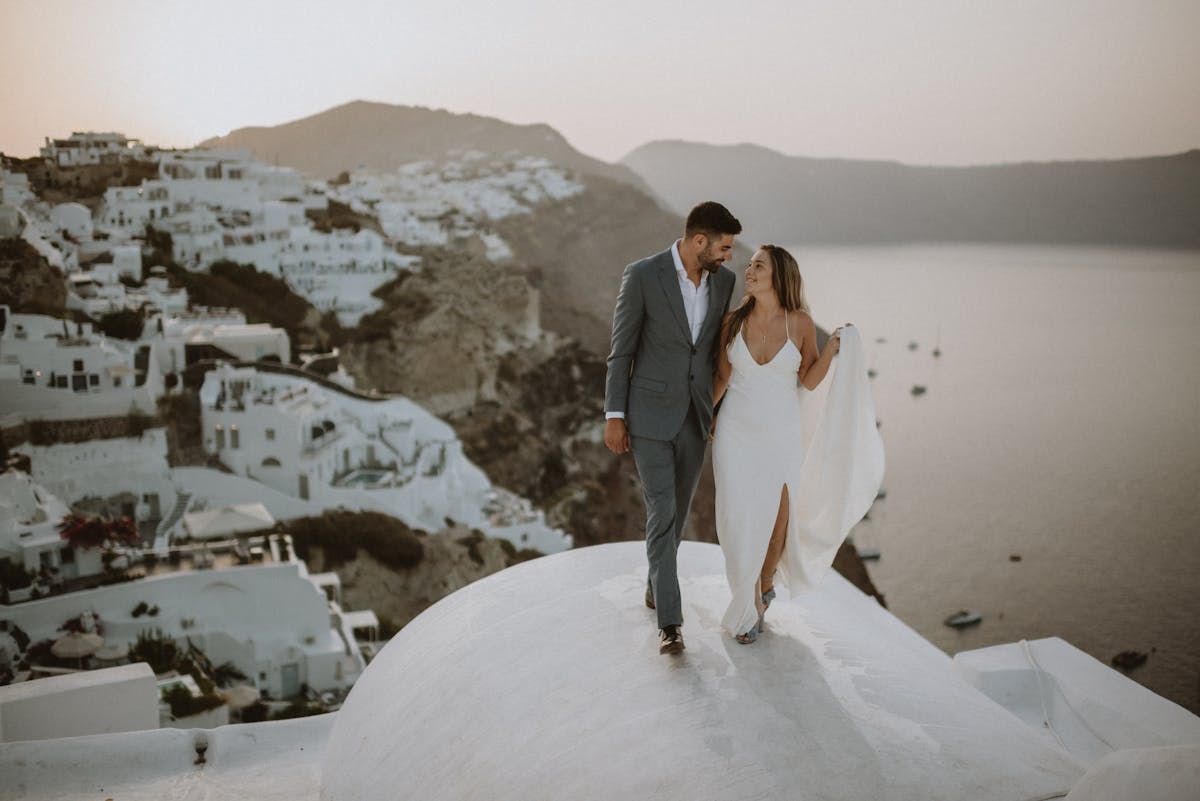 After some serious time off from travel throughout the past few years, destination weddings are back and better than ever. While you're getting ready to jet-set off to see your loved ones tie the knot somewhere especially beautiful, it's time to plan your destination wedding guest outfit.
Stick with the Setting
Destination wedding style is made to reflect back the environment you're in. Your nearlyweds picked their far-off venue with intention and excitement, and since you were lucky enough to score an invite to this dream destination, letting your style carry the tones of your location is one extra way to fully embrace where you are.
Get inspired by the specific shades of your environment and let those rule the base of your outfit. A failsafe rule of thumb is to dress in lighter colored or earth-tone-influenced suits and dresses, since neutrals make up the backbone of the most standard destination attire. You can still spice it up and make your look your own though. Especially in recent years, there's plenty of room to expand beyond only simple shades of beige. This is the moment for shirts, jackets, ties, and frocks patterned with floral, beachy, or alpine-inspired imagery (depending on which setting you're in), as well as trying out other, more vibrant earthy shades, like greens, bronze, blues, and beyond.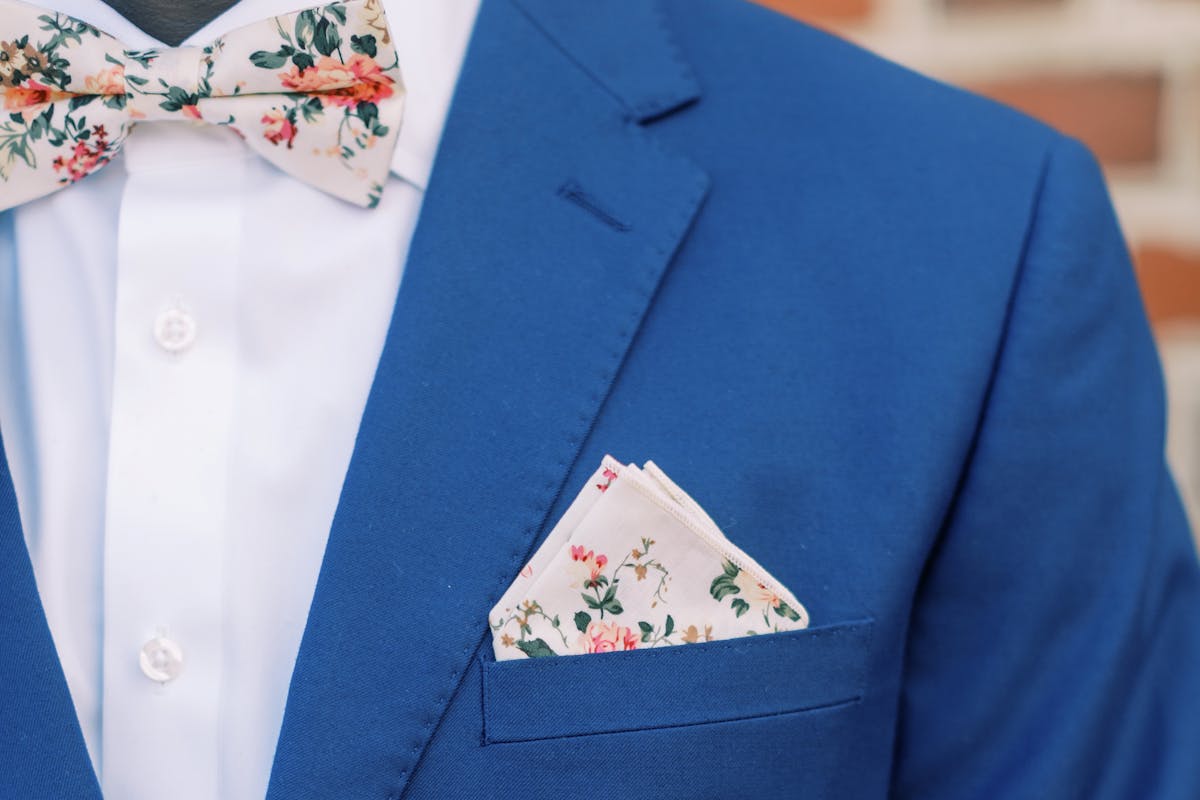 Trend with the Flow
While the typical look for destination attire leans toward the neutrals, you can still mix in some fun and let the direction of your look bend with the current trends. Though some couples still opt to go black-tie, most destination weddings take a more relaxed approach. This more casual situation is the perfect opportunity to have fun with fashion and experiment with newer trends.
After years of pandemic dressing, fashion is hitting hard with bright, bold colors. Runways, streetstyle, office wear, and daily looks are all reflecting this shift to more brash, daring tones. Pair pops of color with the more neutral tones throughout the rest of your outfit to really bring some lively spirit to the celebration.
Pearls are also having a moment in the spotlight, and that isn't expected to change anytime soon. Especially perfect for beachfront nuptials, weaving in pearl accessories and pearly-toned accents is a fun way to elevate your aesthetic, stay current, and dive into the style of your surroundings. Earrings and necklaces are obvious choices, but pearly-colored fabrics for shirts and dresses as well as pearl cufflinks and more are also great options.
Following suit from the more relaxed tone of most destination affairs along with trending statement looks, this is an ideal moment to opt out of a dress and instead into a pantsuit. Have fun with the color you choose and really dial in on the accessories to define your style.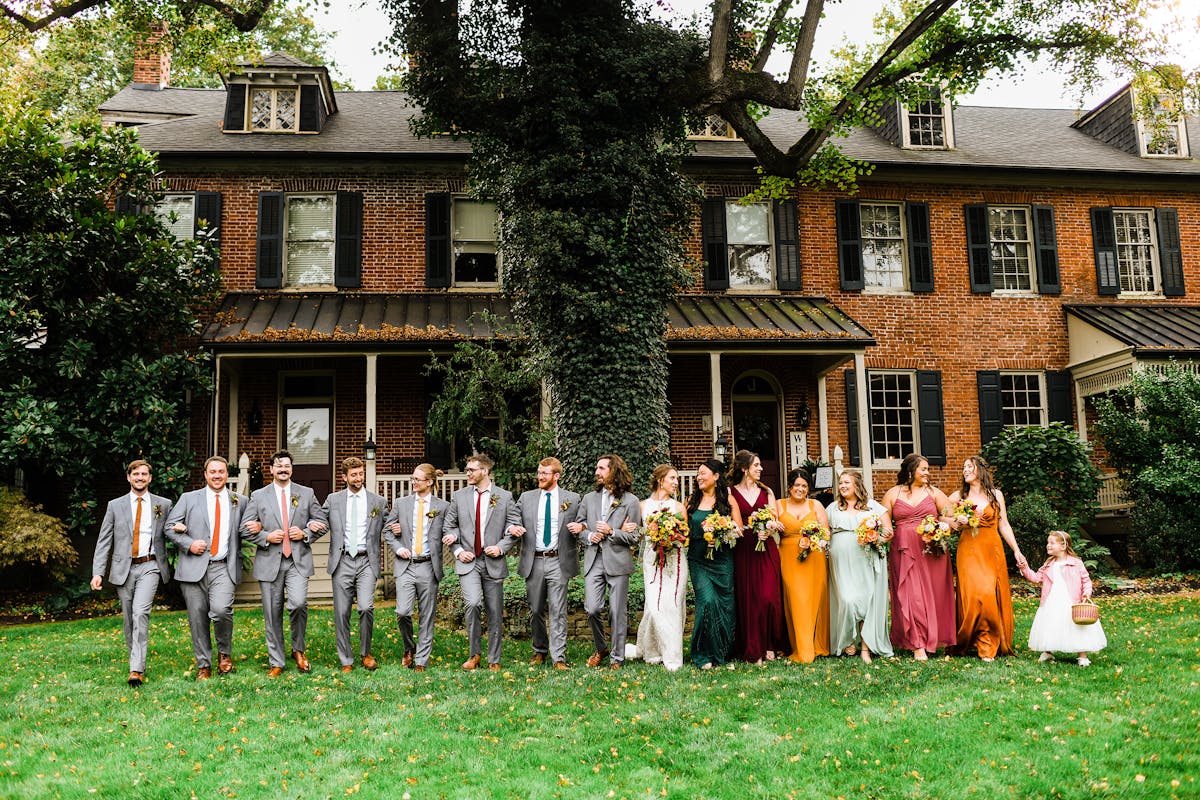 Make it Multitask
Especially important when for destination weddings, where the event is so intwined in the environment, accessories should serve both to step up your look and to help keep you comfortable in your environment.
This could be your chance to take a break from stuffy dress shoes. Instead, lean in to kicks with a more vacation-forward vibe. Breathable, textured, and even woven leather slip-ons can pair beautifully with a suit and lend a whole new energy to the look than you may be used to. Similarly, more laid-back loafers or boat shoes can fit in nicely for events like these. If you're headed to the mountains or the lake rather than the seaside, a more polished pair of boots can lend a rugged-cool look to a suit or dress. If heels are typically your go-to, it's often best to opt for block heels at destination events; this can also be a chance to change it up with lower- (or no-) heeled sandals or loafers.  
Jewelry and hair accessories can help compliment your look, keep you cool, or offer another opportunity to layer in natural, destination-inspired elements. Materials like leather, canvas, hemp, shells, pearls, and beyond add in extra nods to your setting—helping you to feel relaxed where you are—and bring together your outfit.
Finishing touches like sunglasses, scarves, and shawls play up your look and play into the weather. Don't forget to add these final details!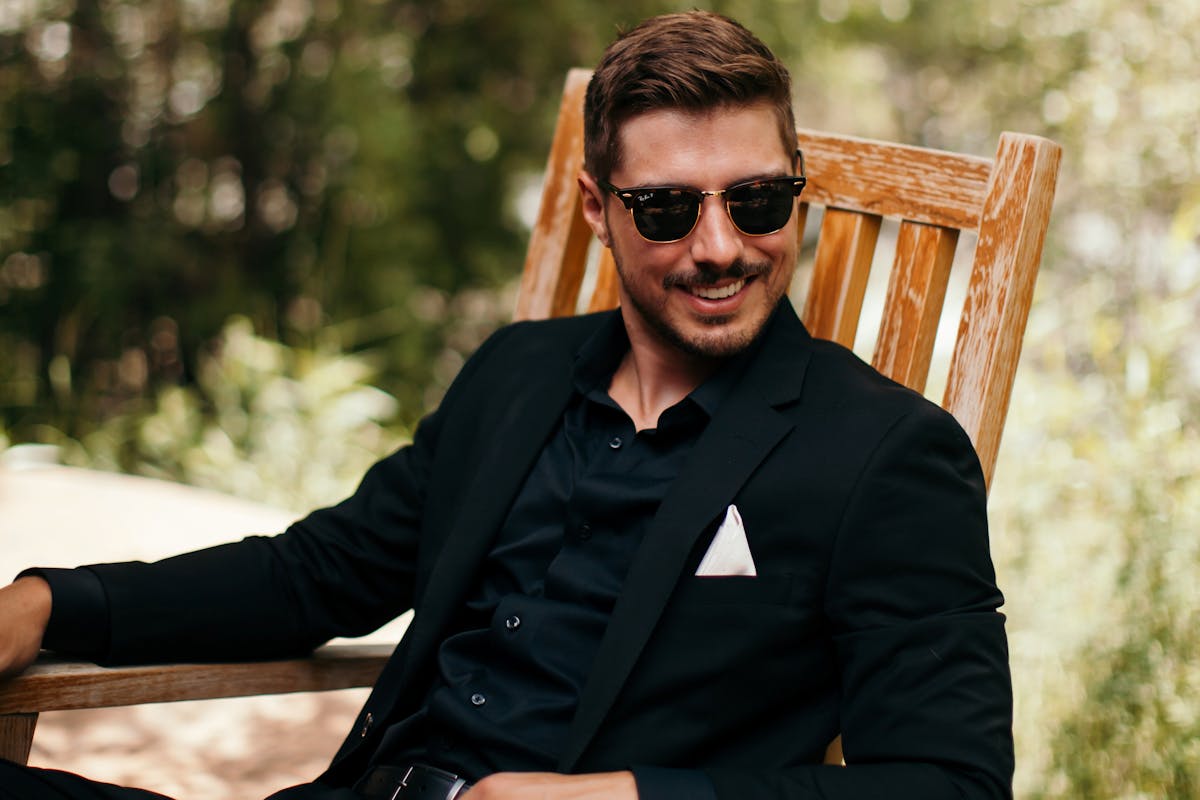 Create your destination wedding guest look with a suit to own from SuitShop—bonus: these suits are super breathable and great for beachfronts and mountaintops alike. Check out our complete collection to pick the color best suited for your destination and build out your look from there!