Wedding Planning Tips For Grooms: Six Ways You Can Help Your Bride Plan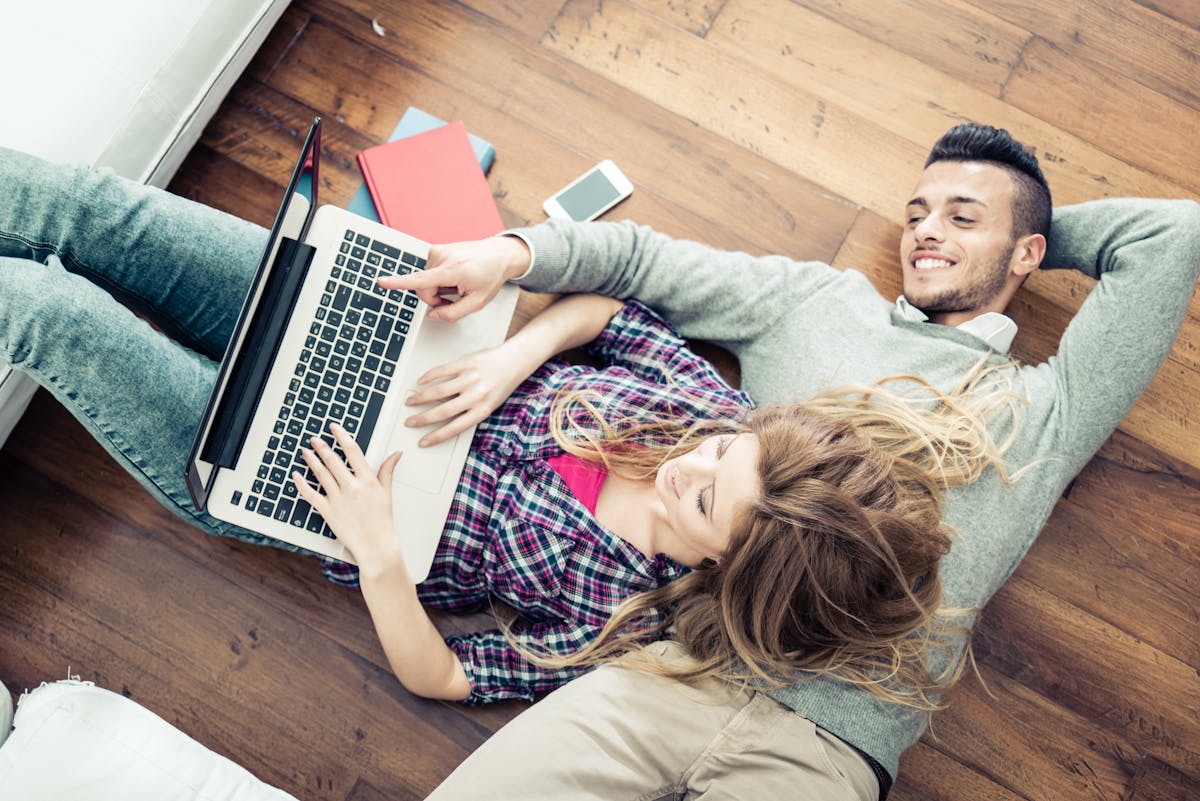 Written by recent groom, Terry Schilling.
Congratulations on the engagement gentlemen! Now the fun really begins as it is time to start the wedding planning process. What's that? You think your fiancée is going to handle the majority of it? Think again, wedding planning should be a full-blown team effort. There is actually a lot you can help out with because trust me, more goes into planning a wedding than either of you could ever imagine. Here are some quick tips to remember as you start planning the big day with your bride.
Be patient - There are going to be a lot of questions that come up as you plan your wedding. Try your very best not to get overwhelmed and keep a level head because if you're calm, your fiancée will remain at ease and things will go a lot smoother.
Be available - You're going to be running around, like A LOT. From seeing wedding venues to meeting vendors and running countless errands, you're going to have to keep your schedule more open.
Be invested – When you offer support, don't half-ass it. You're going to need to whole-ass whatever task you take on.
Be organized – Speaking from experience, it's impossible to remember all the things you're going to have to do. Plus, there are so many things that can distract you from the tasks at hand so my advice to you is to MAKE A LIST of what needs to get done so you can track your progress and stay on track.
More overwhelmed? If you are, that's okay! I was freaking out about all the things we needed to get done for my wedding but thankfully my fiancée and I communicated on a plan early on. I chose to be responsible for a handful of tasks that I thought were important and could be fun. So fellas, here is a helpful wedding checklist of six things you can easily do that will help your partner tremendously.
Search for a wedding photographer - There are a handful of online resources to find a wedding photographer near you. After talking with your fiancée on the style and type of photographs you both like, you can search sites like The Knot, Wedding Wire, Yelp, or use the Google to find top-rated local photographers. Make a list of the best options and go over the portfolio with your fiancée. Once you narrow it down, schedule a time jump on a call with your top choices. Follow-up with an in-person meeting with your final candidate to ensure you're choosing a wedding photographer you have good chemistry with and can be excited about.
Find the entertainment – The key to a memorable wedding is throwing a great party. Finding the right live wedding band or DJ is critical to everyone having a good time and to keeping the party going all night long. Finding live entertainment is a fun planning task to take on. To start, think about the type of music you and your fiancée are interested in. Whether it's top 40 hits or bluegrass, knowing the type of music you and your friends like will focus your search. After talking with friends and searching online, you'll want to choose the right option based on their playlist, performance logistics, and price. DO NOT hire a band or DJ without watching them perform (live or on video).
Select wedding attire for you and your groomsmen – Obviously, this task belongs to you and only you as your fiancée should not be the one picking out the groom's suit or coordinating the groomsmen's attire. Yes, you should talk together, come to an agreement on your color scheme, and decide whether a suit or tuxedo, white shirt, and other accessories are required. Once you have a vision for your look, consider brands based on price, quality and logistical convenience for your guys. Research menswear brands that can help you easily coordinate your groomsmen to ensure everyone orders the right items and sizes on time. It wouldn't hurt to make a checklist of all your groomsmen to keep track of what items you are providing (ties, socks, etc…), what they are responsible for purchasing, and their ordering status. Finding a company that will do this for you by reliably facilitating the ordering process is GOLD and will make you a hero at home.
Looking for help in choosing your outfit? The Groomsman Suit will send you a free trial and coordinate your wedding party here.
Organize wedding registry options - Even if you hate shopping, this is an easy task to organize and one you'll enjoy completing with your fiancée. Find a few stores you both like, confirm the store choices with your fiancée, register online, and find a time and date to complete your wedding registry together. Make a fun date out of it. Whether you're completing your wedding registry online or in a store, go out to lunch beforehand or celebrate with a drink afterwards. For real though, wedding registry shopping is pretty awesome because you just grab a price gun and click a bunch of stuff that other people will buy for you. Don't be afraid to go nuts, you never know how generous your guests will be. Popular registry choices are Macy's, Amazon, Crate & Barrel, Target, Bed, Bath & Beyond, and Williams-Sonoma.
Pick rehearsal dinner locations - The wedding rehearsal dinner is a great time to thank and spend quality time with your bridal party and close family before the craziness of the big day. Tell your fiancée that you will research some places near your wedding venue that would be a great fit. Make a list of top restaurants and make calls about availability and pricing. Visit a couple rehearsal locations together and then book it.
Research top honeymoon locations - Ahh, the honeymoon. One of the best parts of the wedding planning process because it's a constant reminder that after all the hard work, long days, and millions of errands, you're going to go on an amazing vacation. Some people like to wait to take their honeymoon, but we left the day after our wedding and it was the perfect ending to a long week. With that said, this is an easy and fun task to knock out. Narrow your dream honeymoon vacation spots down based on ideal weather and high traffic times for your travel dates. Make a list of your options comparing pricing for hotel and flights, fun adventures, and other pros/cons for each location. Then, pour your fiancée a glass of wine, talk it all over, and book the trip that's perfect for you two.
Here's a tip: If you find a good deal on a spot you two absolutely love, don't hesitate and just book it. The more you think about it the more you will find reasons to not go on a honeymoon and the more you'll regret it.
Alright grooms, now that you have some ideas of wedding planning tasks you can take on, it's up to you to take charge. Make a wedding checklist of everything you agree to accomplish and get after it. Your future wife will love that you have taken initiative and helped take some of the weight off her shoulders.
Happy wedding planning!