How to Get the Most Out of Attending The Big Fake Wedding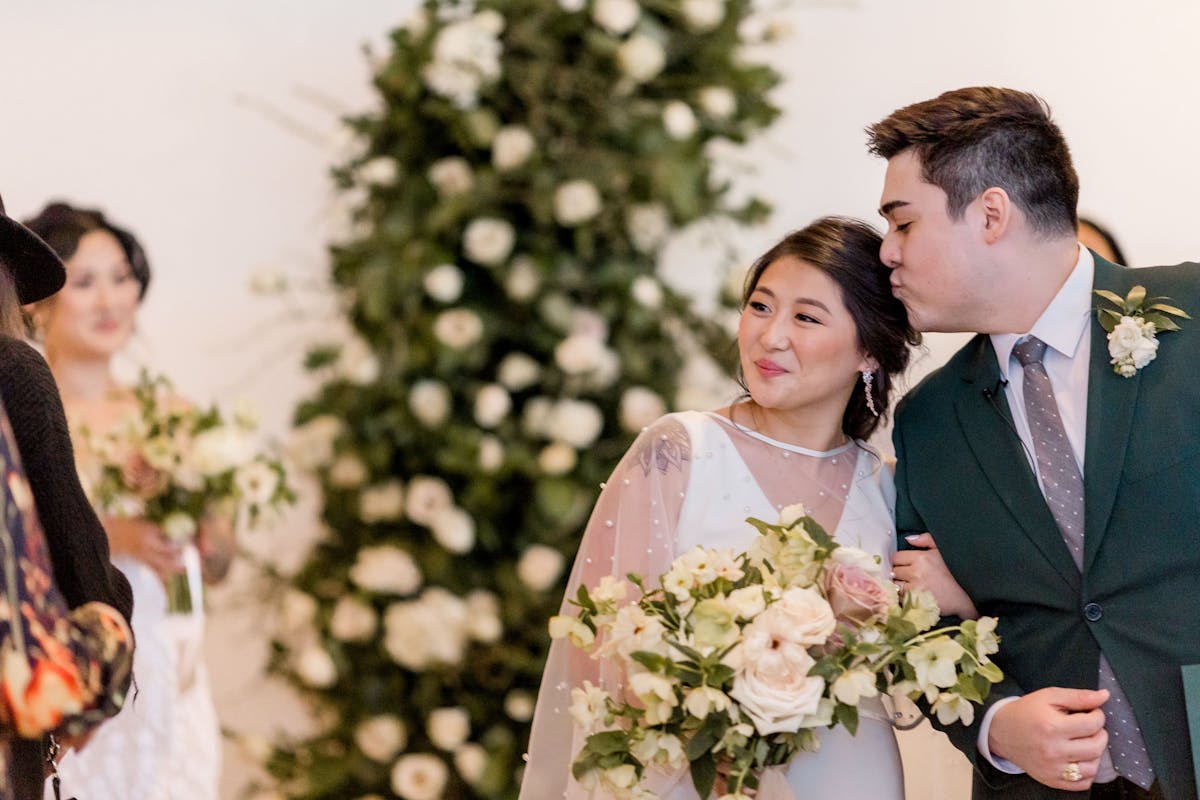 TBFW has so much potential to help engaged couples in the beginning through middle stages of their wedding planning process make those important decisions. With so much to gain from attending, having a game plan is crucial to making the most of it. 
As a refresher, The Big Fake Wedding is a traveling event designed to connect couples with wedding vendors–complete with a genuine wedding ceremony (often a vow renewal) and a fun reception, all put on for couples who don't know the marriers to help plan their own, very real weddings.
Before arriving, you can check out your city's event page. Here you can find both the theme of the event (yes, each one is different!) and a list of some of the vendors participating. We suggest that you make a list of everyone you're already sure you want to check out and chat with. If there's a service or product you hope to see, still add it to your list–make it a wishlist of sorts. Even with the great list of attending vendors posted on the site, we've noticed there are typically even more vendors and surprises for you to find at the event. 
Upon arrival, you'll be greeted with welcoming smiles, a gift bag, and a Vendor Guide bookle/ Tthis booklet will explain who's responsible for every detail of the event so you can include the elements you love in your own wedding. Before the ceremony starts, you can begin walking around to explore the venue and vendors. This is a great time to grab a drink, enjoy a snack, and scope out the layout of vendors.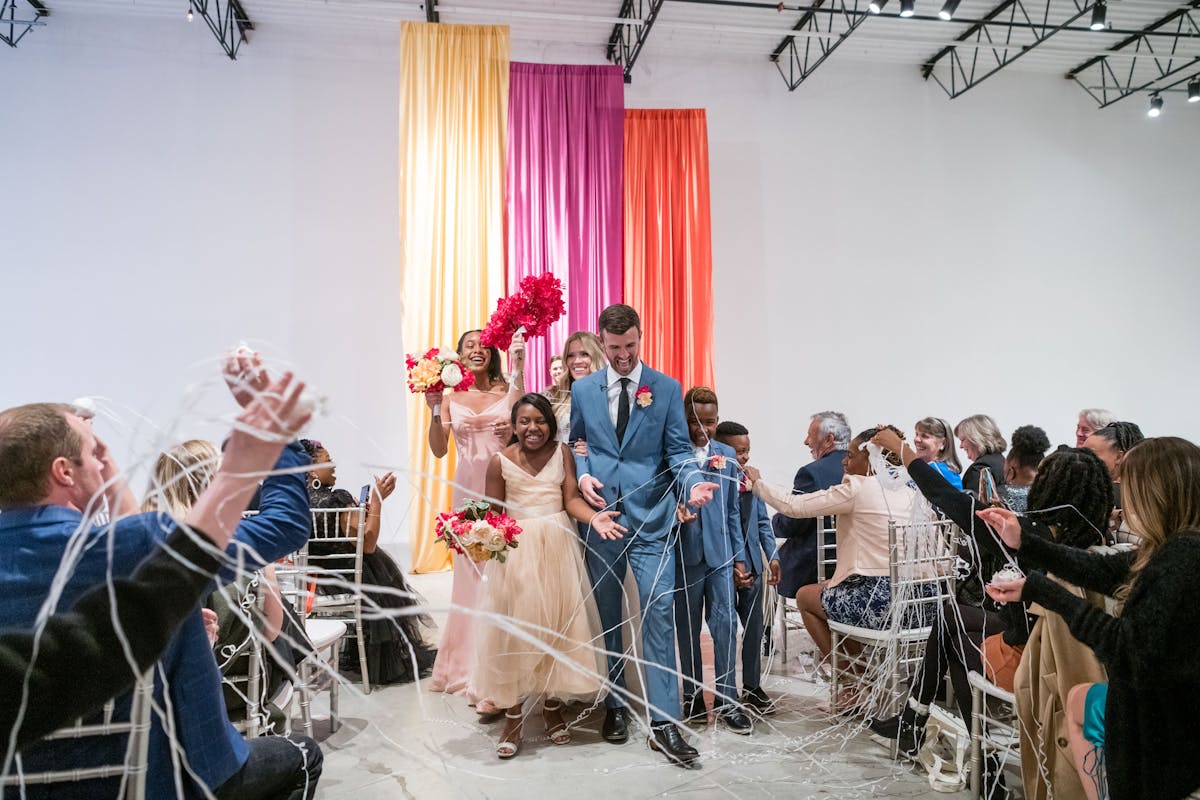 After you've checked in and gotten comfortable in the space, find a seat and get ready for the fun to begin! The event coordinator will give you a brief background on the couple's history and what led them back to the altar before the ceremony begins. During the ceremony itself, take note of the bridesmaids dresses, wedding gown, florals, bridal hair & makeup, and, of course, the suiting. Is there anything that stands out to you that you might like to see up-close? Like at any wedding, if you're a sucker for love, it never hurts to come prepared with tissues. These couples have incredible stories and have made us tear up on multiple occasions throughout this tour so far.
After the ceremony, take your Vendor Guide book, the list you made prior to the event, and any notes from the ceremony, and head to the Tunnel of Love. Be sure to check everything off your list and make note of anyone that you might like to follow up with. Remember, getting to see the vendors in action and having these conversations are some of the most valuable elements of these events–and of the entire wedding planning process! But it's not all work and no play! There are plenty of experiences and perks to pick up along the way! In some cities, you'll find a station to have your hair braided or maybe even get some permanent jewelry! 
Now, it's time to have some fun! While the DJ is different at every event, they each bring some sort of dance party, always. You've met the vendors, checked out the venue, and tasted the snacks. Use the rest of the evening to hit the photo booth and bust a move with your plus-one–just like you would at a real wedding. You might even find yourself dancing with some of the SuitShop team (it's our favorite part).
Towards the end, The Big Fake Wedding team will host a giveaway and assemble a fake exit (everyone needs a good exit photo). Keep in mind that you have to be present to win the giveaway if your name is called, so it's worth sticking around. Some prizes we've seen include a free suit from SuitShop (duh!), a free photo shoot, tableware sets, and more!
Come for the one-stop planning, the massive inspiration booster, or just for the good time. We'll see you there!