Wedding Shoe and Sock Style For Men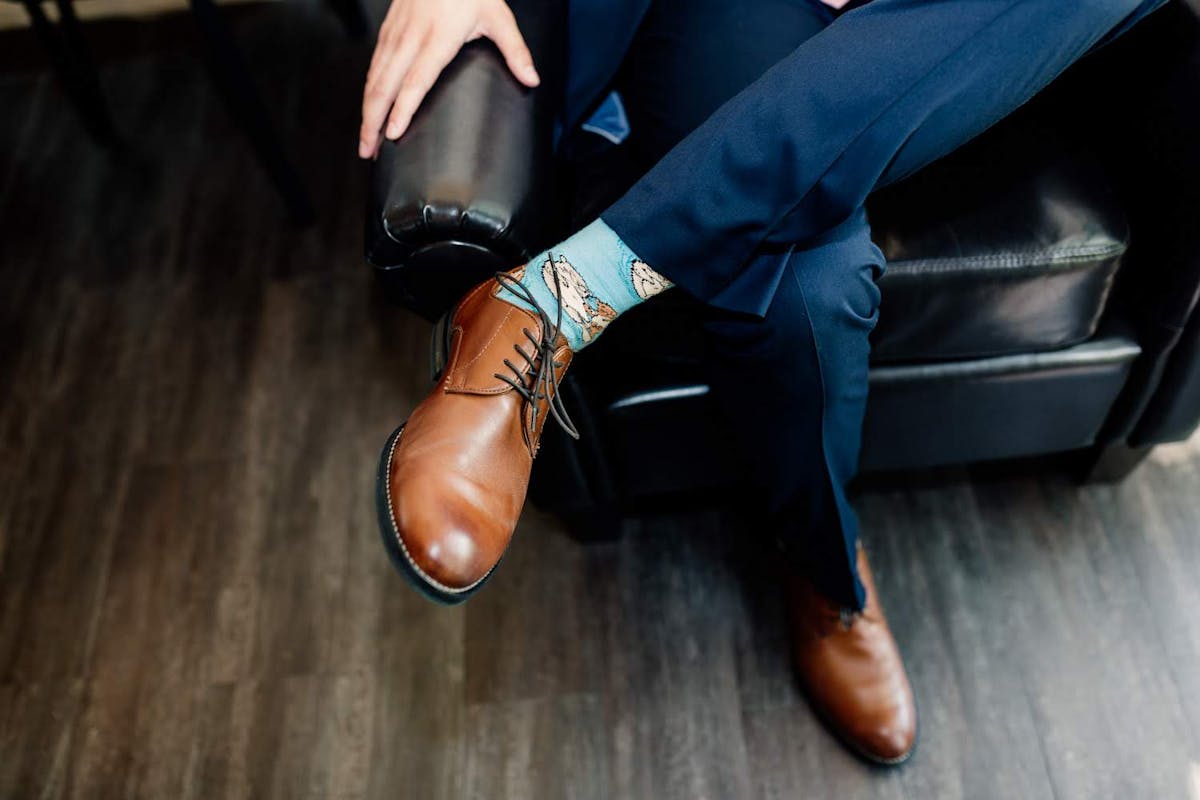 Most men's style experts will agree that shoes are the foundation to any look and will make or break the look if not selected thoughtfully.  Wedding day shoes for men are no exception.  Once you have selected your suit or tuxedo look and possibly even your accessories (tie and pocket square), you will need to consider your shoe selection for the big day.  The shoe selection is key but so is the sock selection.  The wedding day is not the day to put on two mismatched socks as if no one will see or notice.  And, it is also not the day to wear old athletic tube socks.  Even if you will be wearing sneakers with your wedding look, we have a great sock recommendation below. 
Have a little fun with your wedding sock selection, it doesn't have to be basic, unless you want it to be! Just like the wedding day suit, our recommendation for shoes and socks is to purchase new and special for the day.  The last thing you want to do is wear a pair of heavily worn shoes that are creased and run over.  That is not a good look!  It's almost guaranteed that your bride will be wearing brand new shoes, so you should do the same.  Remember, this is your most photographed day and there will certainly be shoe photos!  Below we provide some of our favorite wedding shoe and sock styles for your consideration!
Black Leather Cap Toe Oxford & Monogrammed Herringbone Socks
A perfect selection for a classic groom, black leather cap toe oxford shoes and monogrammed herringbone socks are a timeless and versatile selection for a groom who doesn't want to step too far out of the box but wants something special for his wedding day.  If you don't regularly have your socks monogrammed, your wedding day would be the perfect time to add this detail to your look!  Although it won't likely be seen by your wedding guests, you will know the monogramming is there and who knows, they might just end up in some of your pre-wedding photos with your bow tie, cuff links and other accessories.  This combination is perfect with a black, navy or midnight blue wedding suit.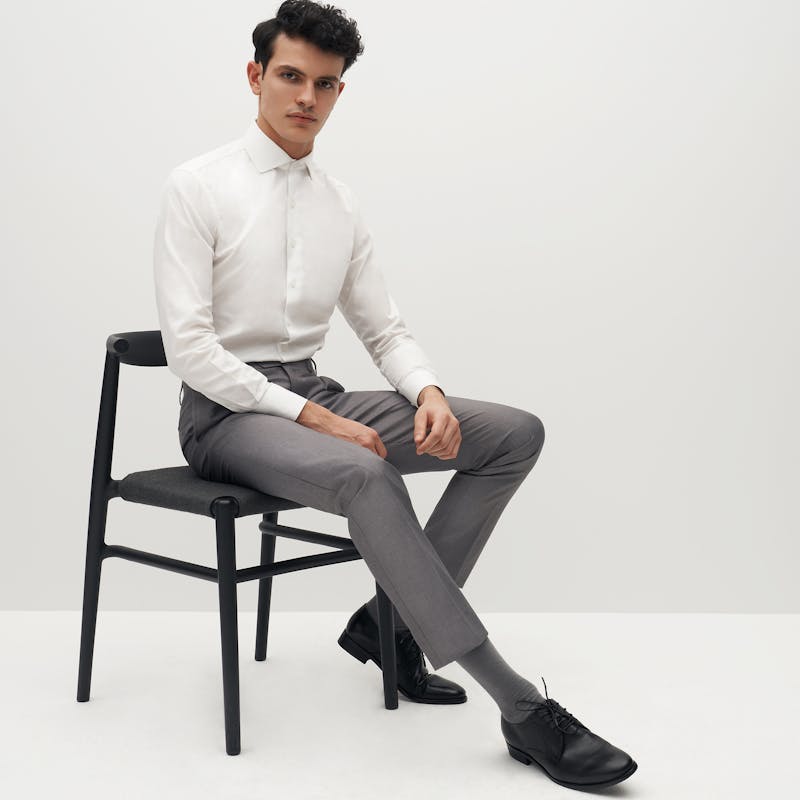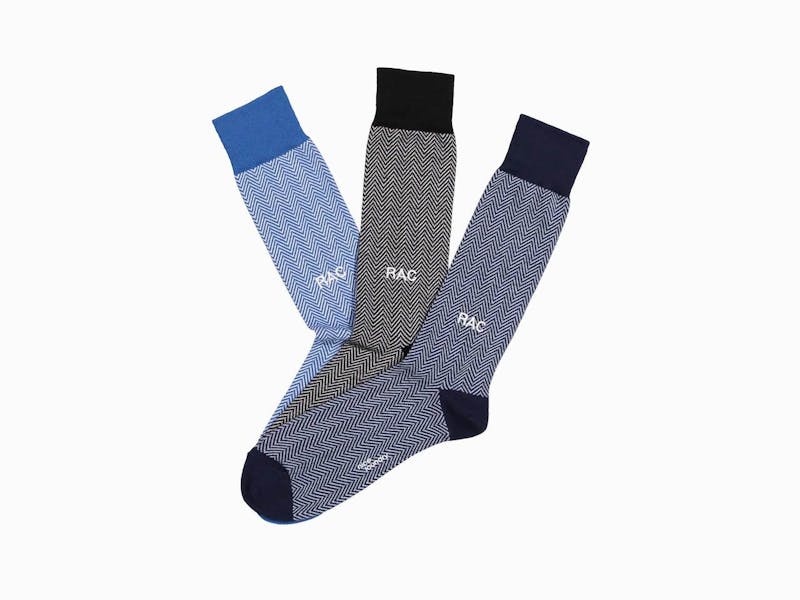 Patent Leather Oxfords & Cashmere Tuxedo Socks
For a classic tuxedo look, wear patent leather tuxedo shoes and cashmere-silk blend tuxedo socks.  The perfect blend of texture and comfort for the big day.  This look will pair nicely with a black, midnight blue, or navy tuxedo for an unsurpassed black-tie affair. And the bonus is that these over-the-calf socks will be sure to stay in place while you and your love dance the night away!
Velvet Loafers & No-Show Socks
Another option for the Black-Tie Groom, is a velvet loafer and no-show socks.  The socks will not be visible, so let the shoes do all the talking here! This chic look is not for every groom, as some guys just can't fathom the idea of showing their ankles on the wedding day.  But, if you are on trend with the look of slimmer pants, no break, and loafers, this look is for you! This combo can be paired with just about any slim fit tuxedo look.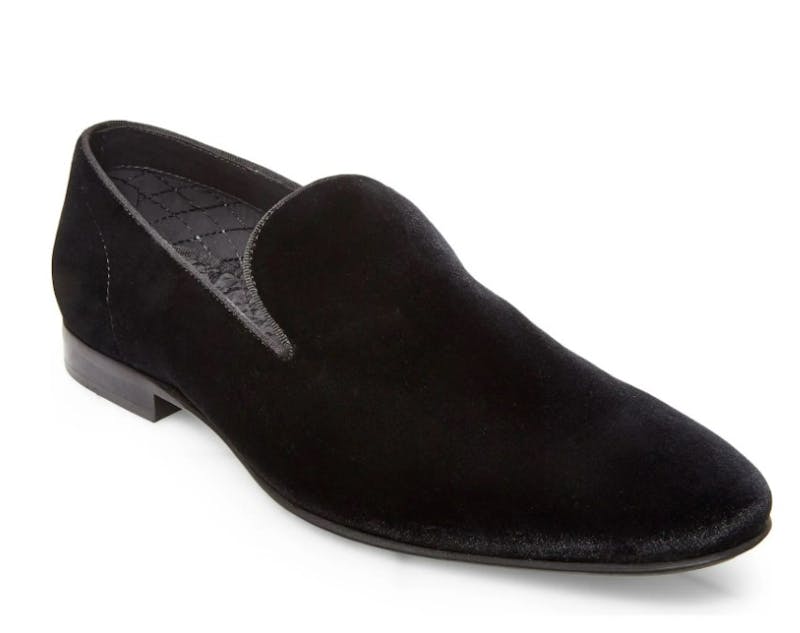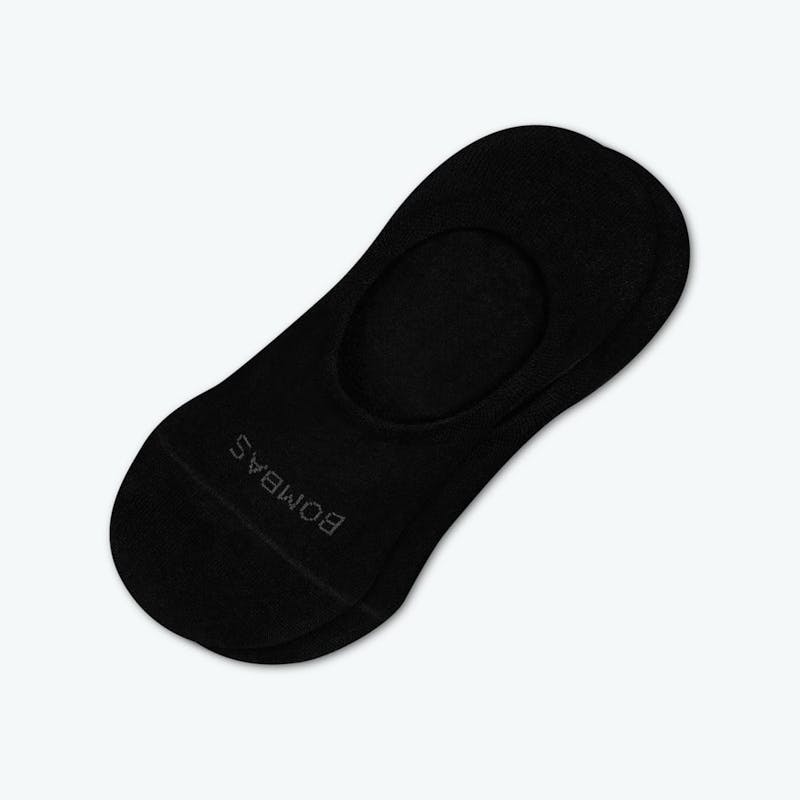 Brown Cap-Toe Oxfords and Fun Patterned Dress Sock
For the modern groom that may be getting married in a variety of locations ranging from a rustic barn to a Chicago rooftop restaurant, consider combining a tan cap-toe oxford with a fun patterned dress sock for the big day.  The real focus will be on the shoes but the fun patterned sock will peak through a bit when you walk back down the aisle as a married man and while you take your first dance as husband and wife. This shoe and sock pair can be nicely styled with brilliant blue and textured gray suiting.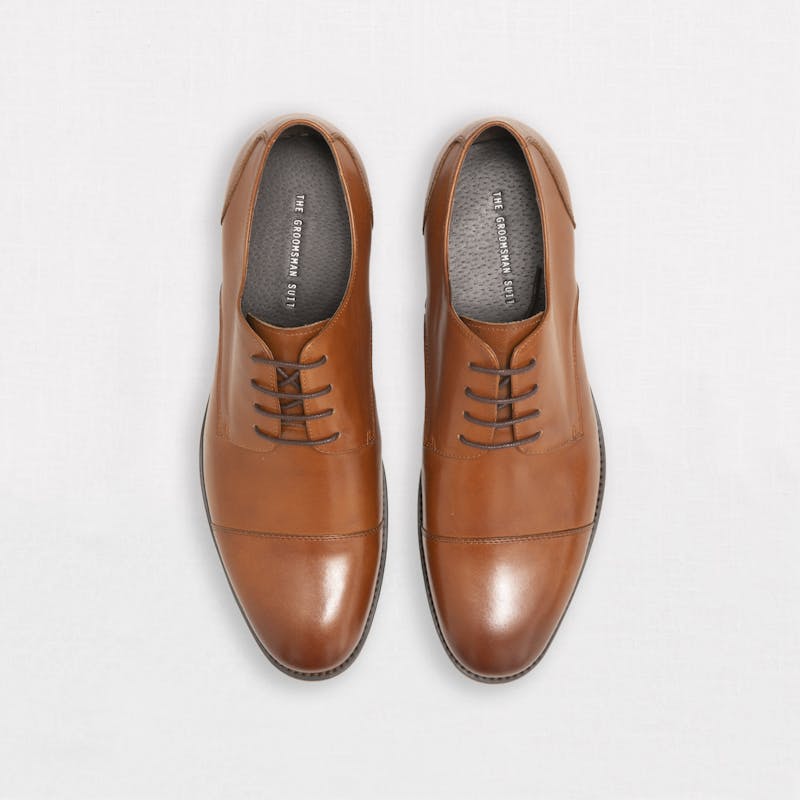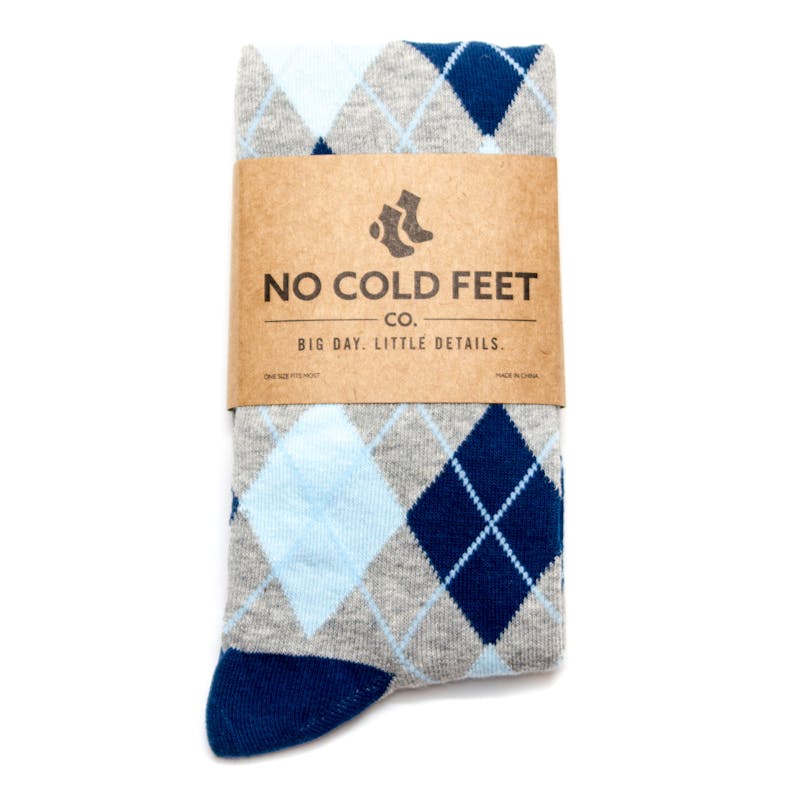 Black Leather High Top Chuck Taylors & Fun Bright Sock
For the quirky groom who is always the life of the party and also the guy that just wouldn't be caught dead wearing tuxedo shoes for the full day, consider this fun combo of black leather Chuck's and fun polka dot socks by No Cold Feet Co.  This shoe and sock combination can be nicely paired with a black tuxedo and worn for your after party or if you are the guy who can pull it off for the full wedding day, go for it!
Navy Suede Espadrilles & No Socks
For the Island Groom who is ready to throw caution to the wind and just be free to enjoy the liberty that will come with getting married in a tropical locale, consider a navy suede espadrille and no socks! No socks necessary for this party.  By the end of the night, it is likely that you will be dancing the night away barefoot on the beach.  This navy espadrille is versatile and can be styled with a variety of linen suit colors ranging from white and ivory to sand and navy.