What color suit goes with dark green bridesmaids dresses?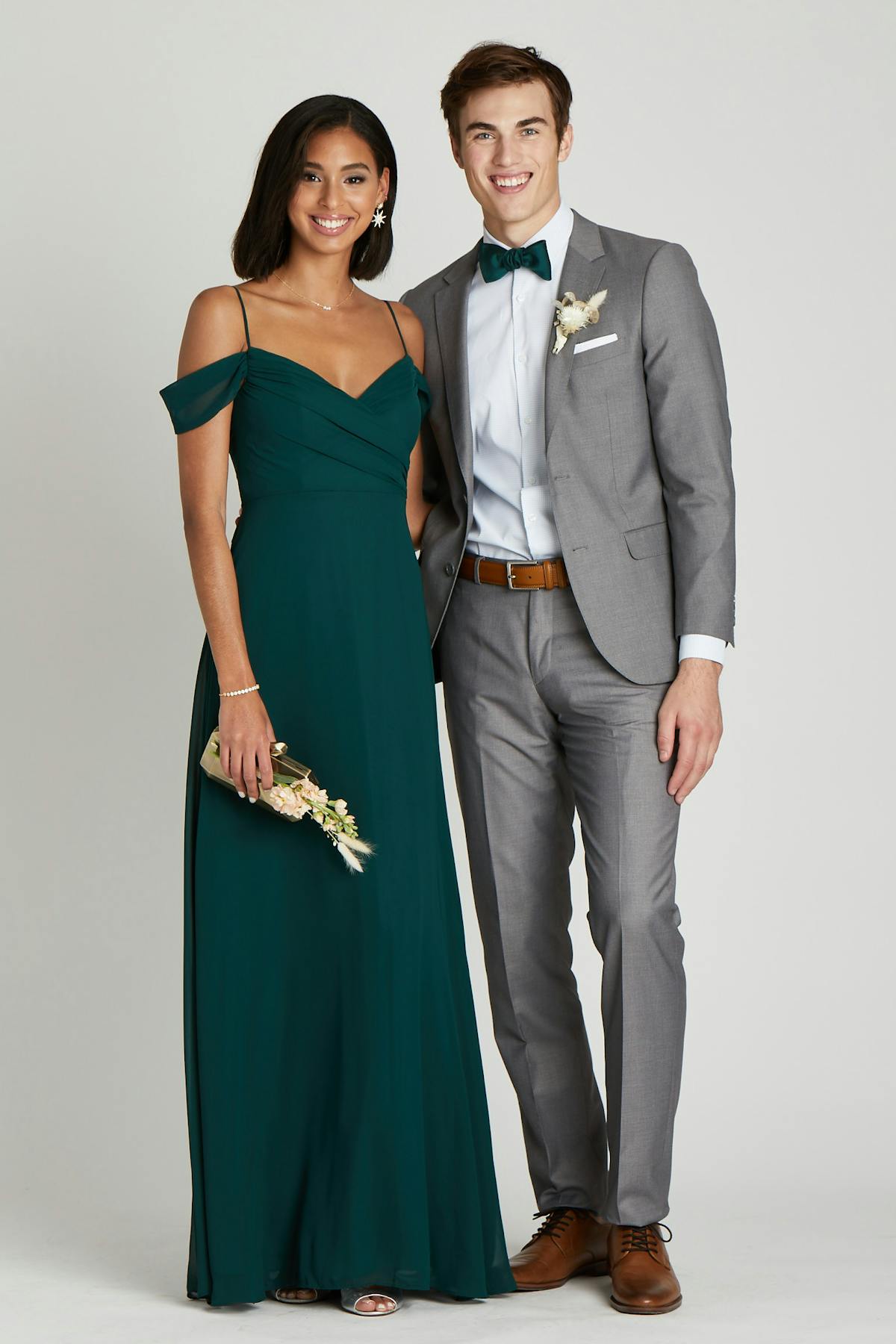 Question: What color suit would you recommend pairing with dark green bridesmaids dresses? 
Answer: This is a great question! If your bridesmaids will be wearing dark green dresses, I would recommend that you and your groomsmen wear either gray suiting or black tuxedos.  If the bridesmaids gowns are floor length and the wedding has been classified as black tie, then the black tuxedos would be the best option.  Alternatively, if the wedding is formal or semi-formal, the SuitShop Charcoal Gray or Textured Gray suiting would a great option and the gray will nicely complement the dark green dresses. If you are looking for a way to help distinguish the groom from the attendants, consider styling the groom in a three-piece suit and the groomsmen in the jacket and trousers only.  To avoid looking like you and your squad are going to prom, consider styling the suits with pocket squares in a color other than dark green to match the bridesmaids dresses.