What Color Tie Should the Groom Wear to Stand Out From the Groomsmen?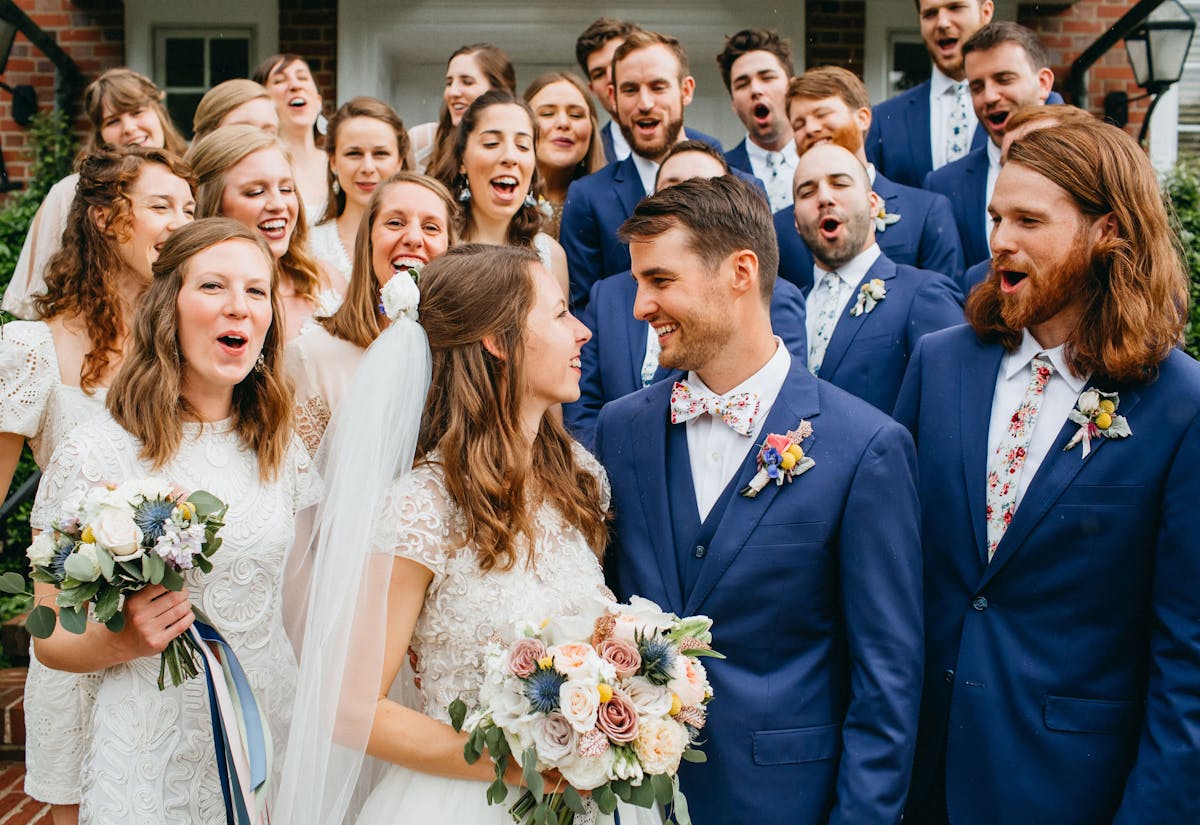 Question:
What color tie should the groom wear to be different? Does it have to be white or can it be another color from the wedding? Can you wear a shirt color other than white?
Answer:
The groom can most certainly wear a necktie or bow tie that is a different color than the ones that the groomsmen will be wearing. As you mention, white (and also ivory/off-white) are often popular for grooms because those colors typically complement the bride's gown.  If white or ivory is not your thing, and your groomsmen are wearing solid color ties you may want to consider a patterned variation of the groomsmen tie. For instance if the groomsmen are wearing navy solid neckties, consider a navy necktie or bow tie with white pindots.  Or to bring in more of the wedding colors, consider a floral tie that may contain the bridesmaid dress color, groomsmen tie color, and bride's gown.
As it relates to wearing a shirt other than white for your wedding, choose wisely. This look is not for everyone or every wedding. If you are going to choose a color other than white, I would recommend a pastel solid (blue, pink, etc) but it must make sense with the other details that you select. If you are going for a preppy look, a pastel dress shirt paired with a repp tie and brown oxford shoes can provide a great wedding day look. Another option to a solid pastel shirt is a contrast collar shirt. One of the most popular versions of contrast collar is a light blue shirt with white contrast collar.
When styled with a navy suit, matching navy knit tie, and black oxford shoes, this can make for a great groom's look. One final shirt type to consider if you are looking to wear a dress shirt other than white is a bengal striped shirt. These are available in a number of colors but navy/white, black/white, and grey/white could be very wedding appropriate when styled with other elements to ensure the look reads wedding and not too business.