What Should the Mother of the Groom Wear?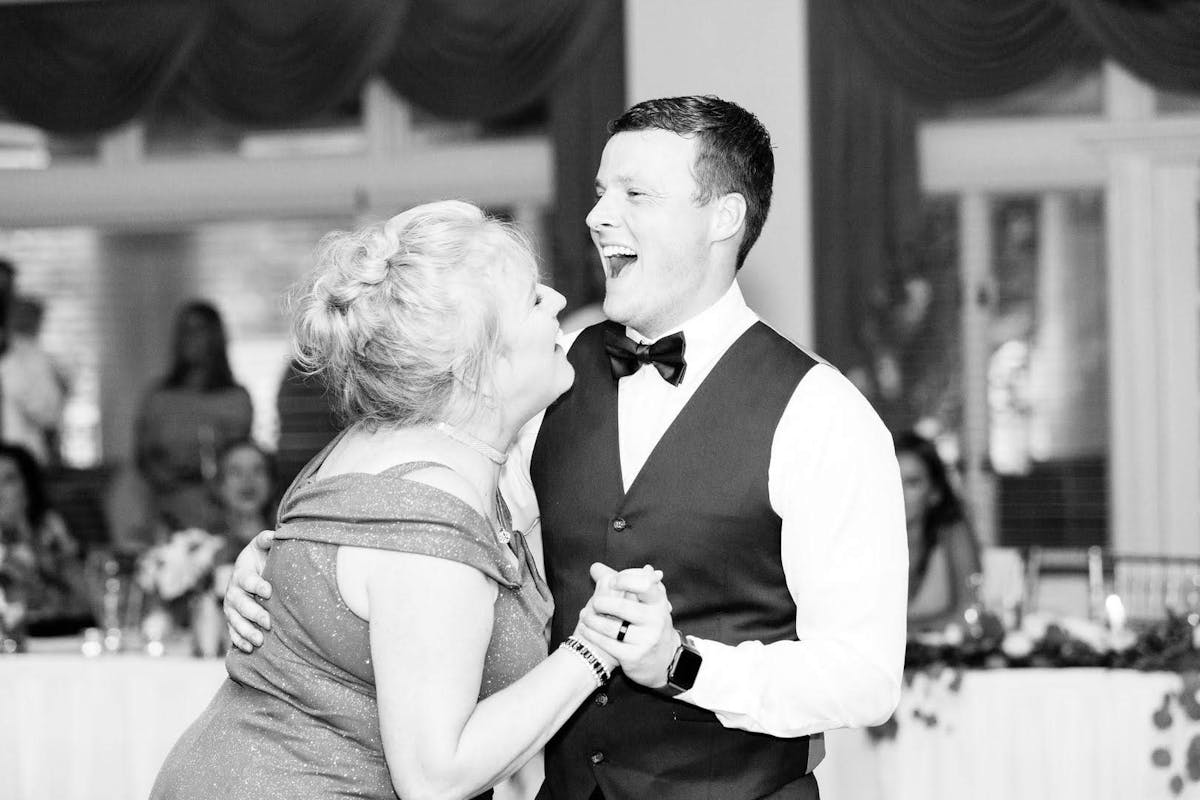 Question:
Hi Suited for Style! I know that you typically work to outfit grooms and brides for the wedding day but hoping you can help with my question. I am a groom getting married in Spring 2020.  My groomsmen and I will be wearing the SuitShop Navy Suiting Collection and I am pretty certain that my bride will wear a white or ivory gown.   Any ideas or suggestions on what my mom should wear for the wedding day?
Answer:
Thank you for the question and congratulations on your engagement! I would be happy to provide some guidance for an appropriate Mother of the Groom look. Just like any other member of the wedding party orparents of the couple, the Mother of the Groom should select a dress that aligns with the level of formality of the event. Since you all will be wearing the SuitShop Navy Suit Collection, your wedding is likely semi-formal and not black-tie.  Your mom should select a gown that is appropriate for the occasion and, most importantly, that she feels comfortable wearing.  You and your bride-to-be can provide her with some guidance regarding color or style, but ultimately let her make the decision on what she will wear unless she asks for your assistance.  It is common that the mother of the groom (or mother of the bride) will select a gown that is within the color palette of the wedding/wedding colors or a metallic gown (silver, gold, rose gold) since they tend to be a bit more neutral.  The Mother of the Groom should steer away from white, ivory or cream, unless instructed by the bride to wear one of those colors.  The goal is that women in wedding party or mothers of the couple complement the looks that the couple have selected but not distract or draw attention to themselves.  Wishing you the best of luck for an amazing wedding day!