What's the Purpose of a First Look?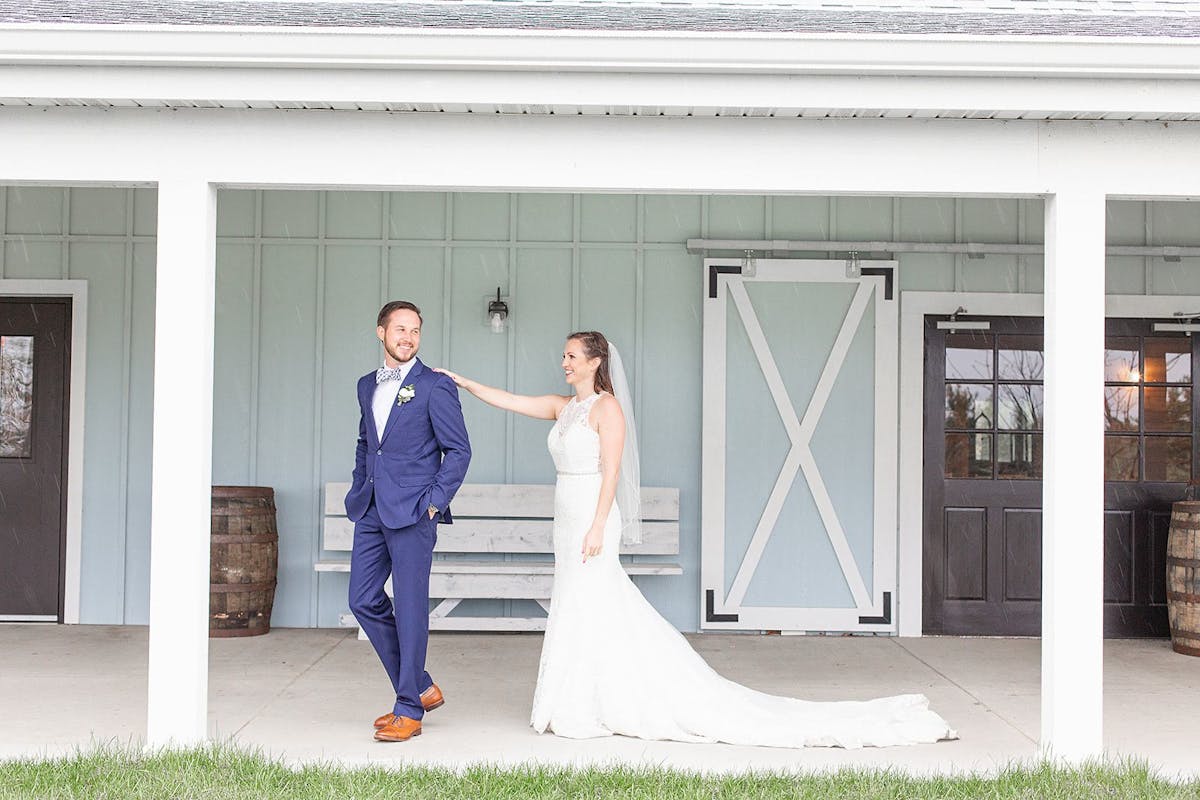 Question:
Hi Suited for Style! My question is not really style related but hoping you can still help me out! I am getting married this fall and our wedding planner recommended that we do a first look before the wedding ceremony.  My fiancee and I are really traditional and I don't understand if this necessary and what the benefits are.  Please help convince me that a first look is a good idea.
Answer:
Thanks for writing and congratulations on your upcoming wedding! First looks are a newer wedding tradition but one that we say has been a good addition to the wedding day.  It is completely optional and should be up to the couple and not forced by the wedding planner, wedding photographer or anyone else.  A first look is a great opportunity for the couple to have a private moment together before the wedding ceremony.  You can have dedicated time to admire these stylish wedding day looks that you have spent so much time on as well as exchange some private words before the festivities get really busy.  And the best part is that your wedding photographer (and possibly videographer) will capture these moments for you relive long after the wedding is done.  From a vanity perspective, you will get some good couple photos while your hair, make-up, grooming and clothing still looks fresh and in place.  As the ceremony, cocktail hour, and reception pass by these things will naturally begin to wear a bit.  Ultimately a first look is optional and not required but something worth considering.  If tradition rules with you and your fiancee, then keep with seeing her for the first time when she walks down the aisle.  It's your day, do it your way!