When Should I Order My Wedding Day Look?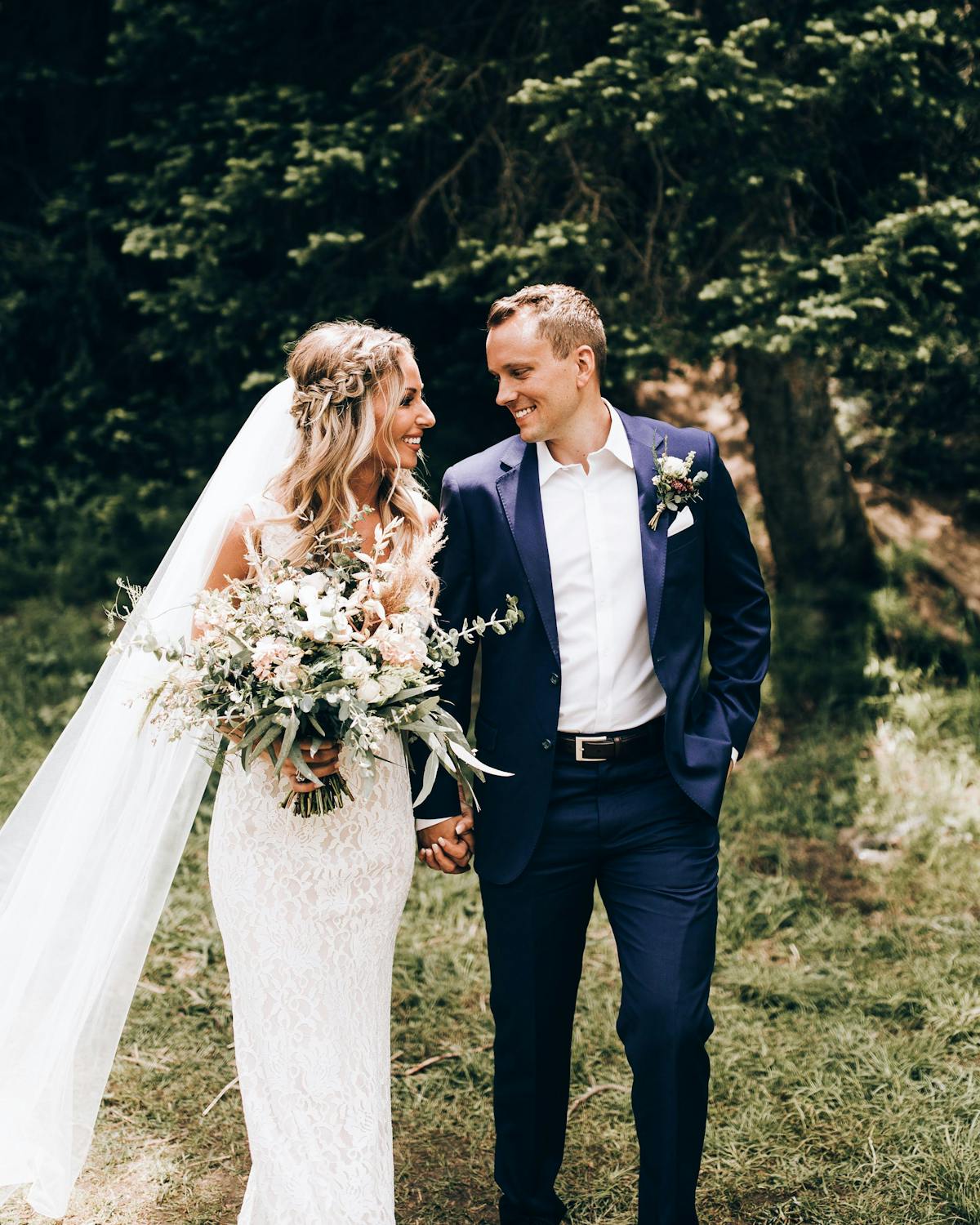 Question:
Hi Team! I am getting married in March of 2020 and want to begin getting the looks for me and my groomsmen organized.  I know a few of my guys are procrastinators so I just don't want them to wait until the week before the wedding to order their suiting...lol... Is it too early to purchase our looks now? I know that it is not even October yet!
Answer:
Congratulations on your upcoming wedding!  Before you settle on any looks, it is important to know whether your bride and her bridesmaids have finalized their looks yet.  Typically the groom and his attendants will pick their looks after the bride's side has to make sure they are selecting looks that are complementary.  The idea is that the entire group look like they are going to the same party, so to speak.  While it doesn't have to match, that will be too prom-ish, it should be complementary and equal in level of formality.  In most instances, the bride selects her gown first, then the bridesmaids gowns, then the groom's look, and finally the groomsmen looks (if different from the groom).  In some instances the bride and groom will select their looks first and then the bridesmaid and groomsmen looks.  Six months out is a little early to actually purchase the items, but planning them that far in advance is fine.  If you decide to purchase from us, we have a great Wedding Party Tracker that allows you to register your wedding party and plan your looks before sending anything to your groomsmen to actually purchase.  About 10-12 weeks prior to the wedding, you can email the looks you have planned in the Wedding Party Tracker out to the guys directly through the system.  And if you are looking to cut down on some of the spending for your groomsmen, consider giving them their accessories (belt, tie, tie bar) as a gift.  I hope this is helpful!  Best of luck!