Who Pays for Groomsmen Attire?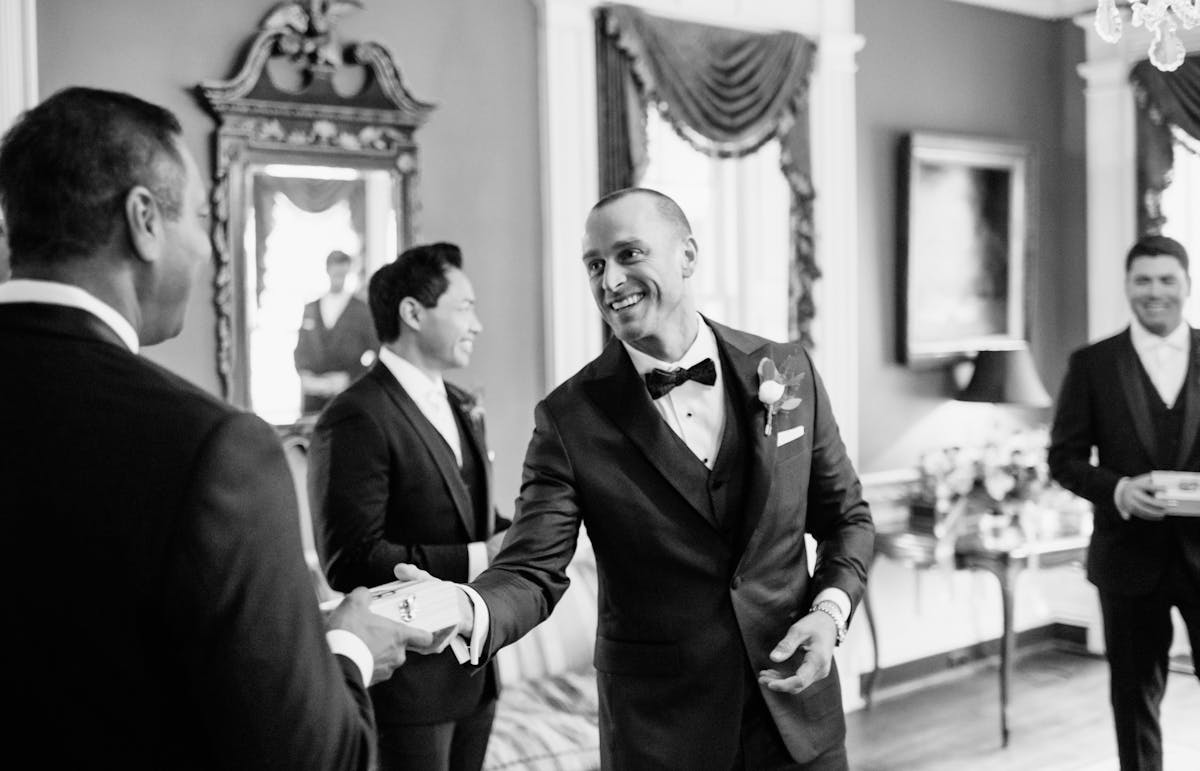 Question:
Hi Suited for Style! I am planning a wedding for next March. I am unclear of the protocol on who pays for the groomsmen attire for the wedding day. Does each groomsman pay for their own attire? I will have a best man and four groomsmen. 
Answer:
Thanks for your question.  I am happy to assist!  Typically, it is customary that each groomsman is responsible for the cost associated with purchasing the outfit that they will wear as an attendant in your wedding. If you have a budget that will allow you to cover the cost of the wedding look for your guys, then by all means, you should gift your guys with their suit or tuxedo and complementary shoes and accessories.  If your wedding requires expensive travel or you are requesting that your guys wear an expensive look like custom suiting, then even more reason to consider gifting them their wedding day outfits.  If your budget does not allow for gifting the entire look, you may want to consider gifting their ties, pocket square, or even shoes to help offset some of the costs.  These items can be paired with other groomsmen gift items like monogrammed tie bars or cufflinks and given as a set, or you can give the ties, pocket squares, or shoes on their own.  
Best wishes for an amazing wedding day!