Why You Should Add A Suit Vest To Your Wedding Day Look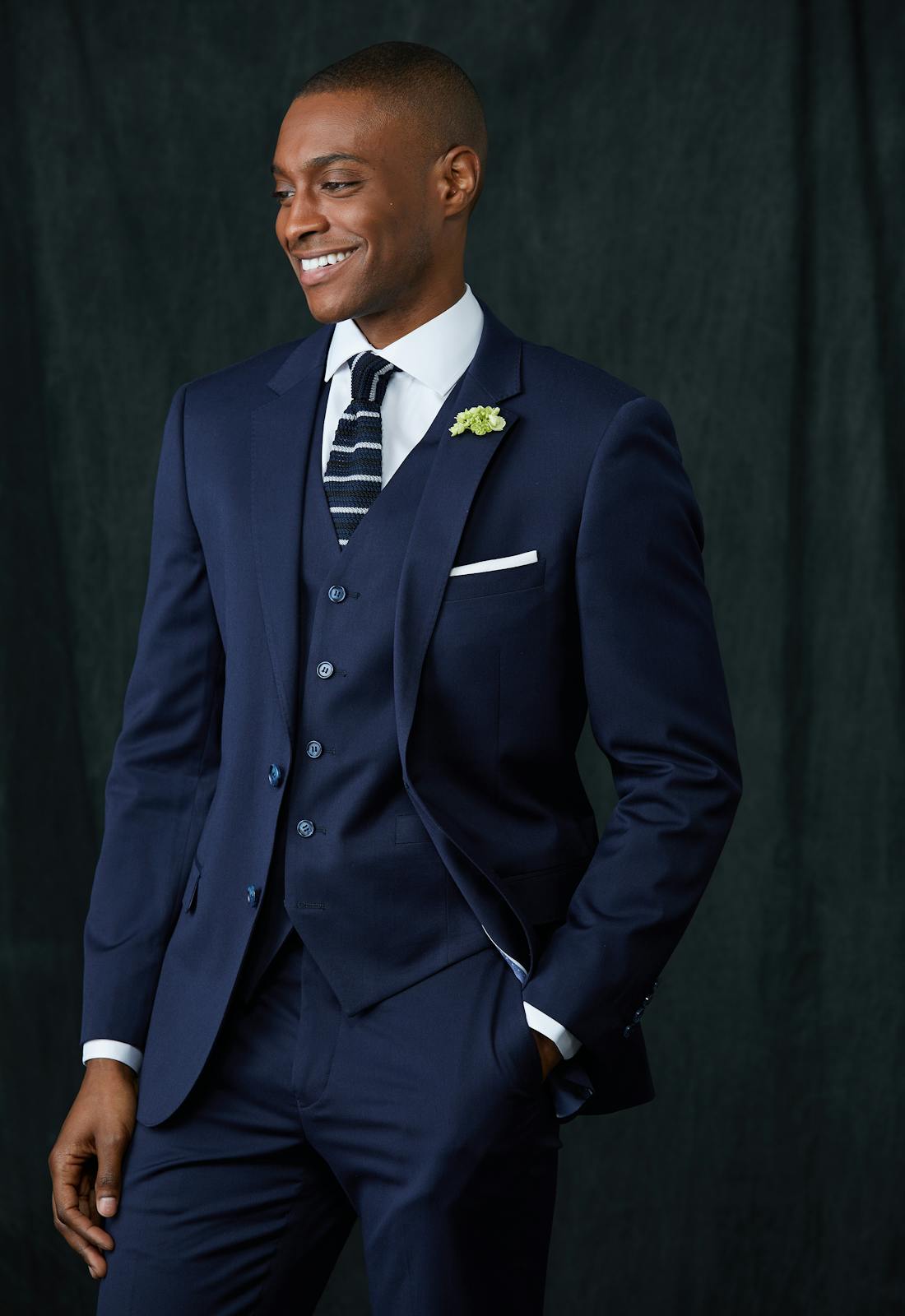 When we meet with grooms for their first appointment, we always ask if they have considered adding a vest to their wedding day look. This one accessory is often overlooked but can make a big impact on the style of your wedding party. Here, we're listing our top reasons why adding a vest to your wedding day look is a good idea: 
Use a vest to stand out as the groom 
There are so many ways to use a vest to help you stand out as the groom. First, and the option we see the most, you can choose to be the only one in the wedding party to wear a three piece suit, while your guys wear just the suit jacket and pants. This is a great way for you to look more formal than the rest of the guys, and match the formality of your partner. And, the biggest perk in our opinion, once you take your jacket off at the dinner table, you'll still look stylish and will stand out as the only guy in a vest. This is also our favorite reason to put the entire wedding party in vests. Your groomsmen will only keep their jackets buttoned for pictures and they'll remove them the first chance they get. Having all of your guys in a vest is a great way to distinguish them from the rest of the guests all day and night. 
Another way to have a unique look as the groom is to wear a different color suit than your groomsmen. If you're doing so, consider wearing a vest that matches their suit color to tie the look together. Or, vice versa, the guys can wear a vest in your suit color while you wear the matching three piece set. 
A little something extra for warm weather weddings 
For warm weather and destination weddings, we often see wedding parties opting to lose the jacket of the suit. This helps keep guys cool and comfortable in the sun, but can also help set the vibe for the type of wedding you're looking to have. This is often the same choice for rustic weddings and daytime garden weddings. Vests are a great thin option to make the guys look more formal while still keeping them comfortable. If you're opting to go without a jacket, you may wonder where to put the boutonnieres (or if you need them at all). We recommend skipping the boutonniere if you or the guys will only be wearing just a dress shirt on top. But, you can definitely add a boutonniere onto a vest or suspenders. 
Suit vests are slimming
Some guys get worried that adding a vest will make them look bulkier or look like they have more padding but it's actually the opposite. Vests are really slimming, especially in dark colors like navy and black. They'll also help keep your shirt close to your body so it doesn't come loose while you're on the dance floor busting a move. 
Grooms sometimes don't realize all of the style decisions that have to be made when choosing their wedding day look. From suit color to shoe style to ties and accessories, we are always here to help. Send us your questions, photos, etc. to info@suitshop.com. We can't wait to help you plan your perfect day!
Related Products