Winter Wedding Etiquette for Grooms?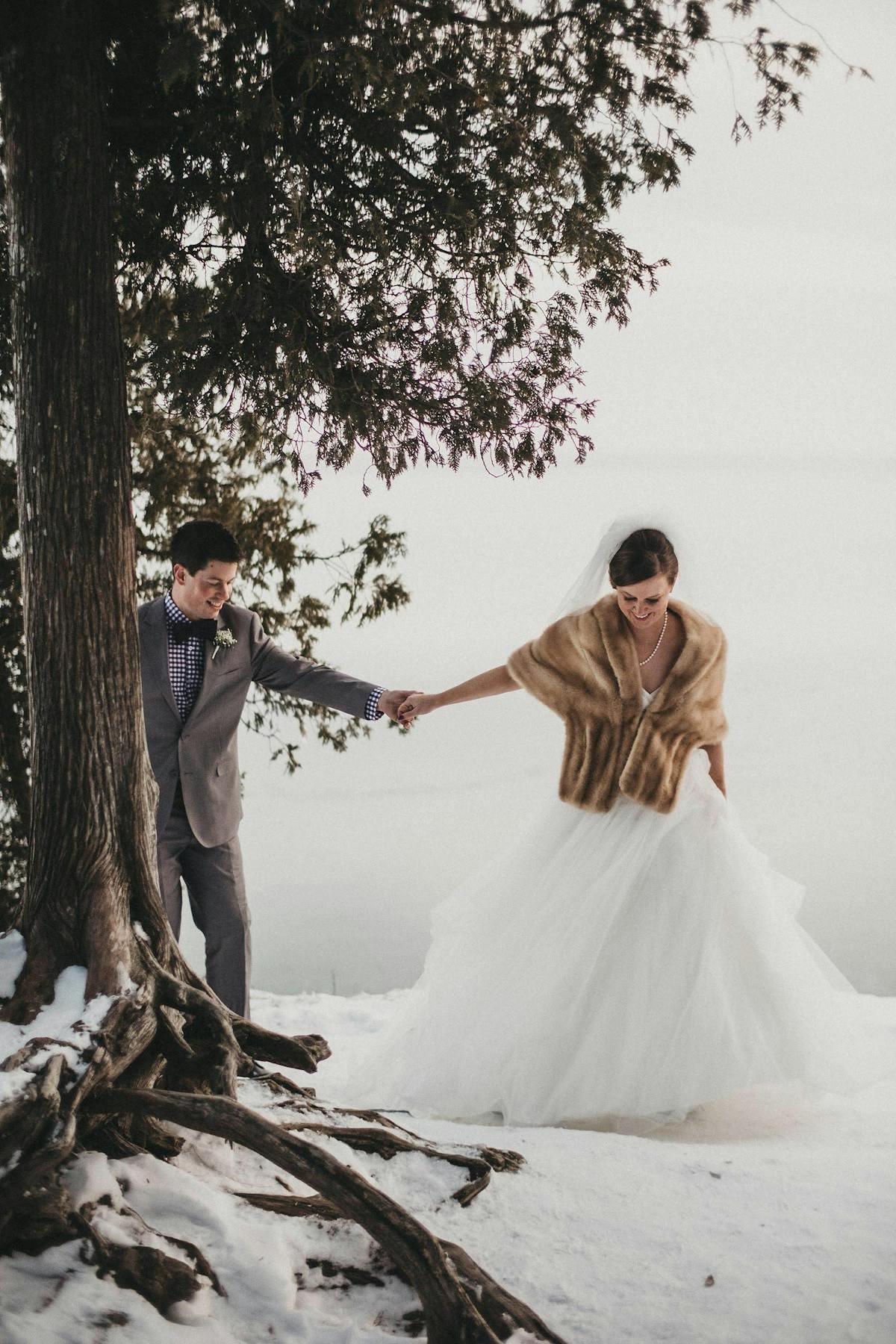 Question:
Hi Suited for Style! My wedding is coming soon and I need your help! I am getting married this winter in Jackson Hole, Wyoming, and will be wearing a tux from the SuitShop collection.  There is a good chance that it will be snowing on the wedding day and I am trying to determine if I need to wear a coat for the wedding and our outdoor photos.  My fiancee will be wearing a fur stole over her gown but I am unsure of the etiquette for the groom. Should I also wear outerwear?

Answer:
Congratulations on your upcoming wedding! I would be happy to assist with your question.  There is really no right or wrong answer on whether you should wear an overcoat on your wedding day.  Overcoats are both stylish and functional.  If the temperatures in Wyoming during your wedding wedding dictate that you should wear a coat then by all means wear a coat.  Do not freeze on the account of wanting to show off your wedding tux. If you will traveling to different locations throughout the day, you can certainly use the overcoat to keep you warm.  And if you do decide to wear a coat, make sure your selection is intentional.  You will need a full length or 3/4 length dress overcoat preferably in a darker color (black, navy, or charcoal) to complement the tux.  It should be a coat that has been designed with the intention of wearing it with suiting.  For your outdoor couple images, the overcoat will be a nice detail, especially when your bride is wearing her fur stole.  If you will be taking outdoor images with the full wedding party you may want to take off the overcoat unless your groomsmen are also planning to purchase and wear overcoats.  Adding an overcoat to your look for the outdoor parts of your wedding day will be a unique feature of a winter weddingand a great way to show off your beautiful locale.