Women's White Tuxedo for Brunch Wedding?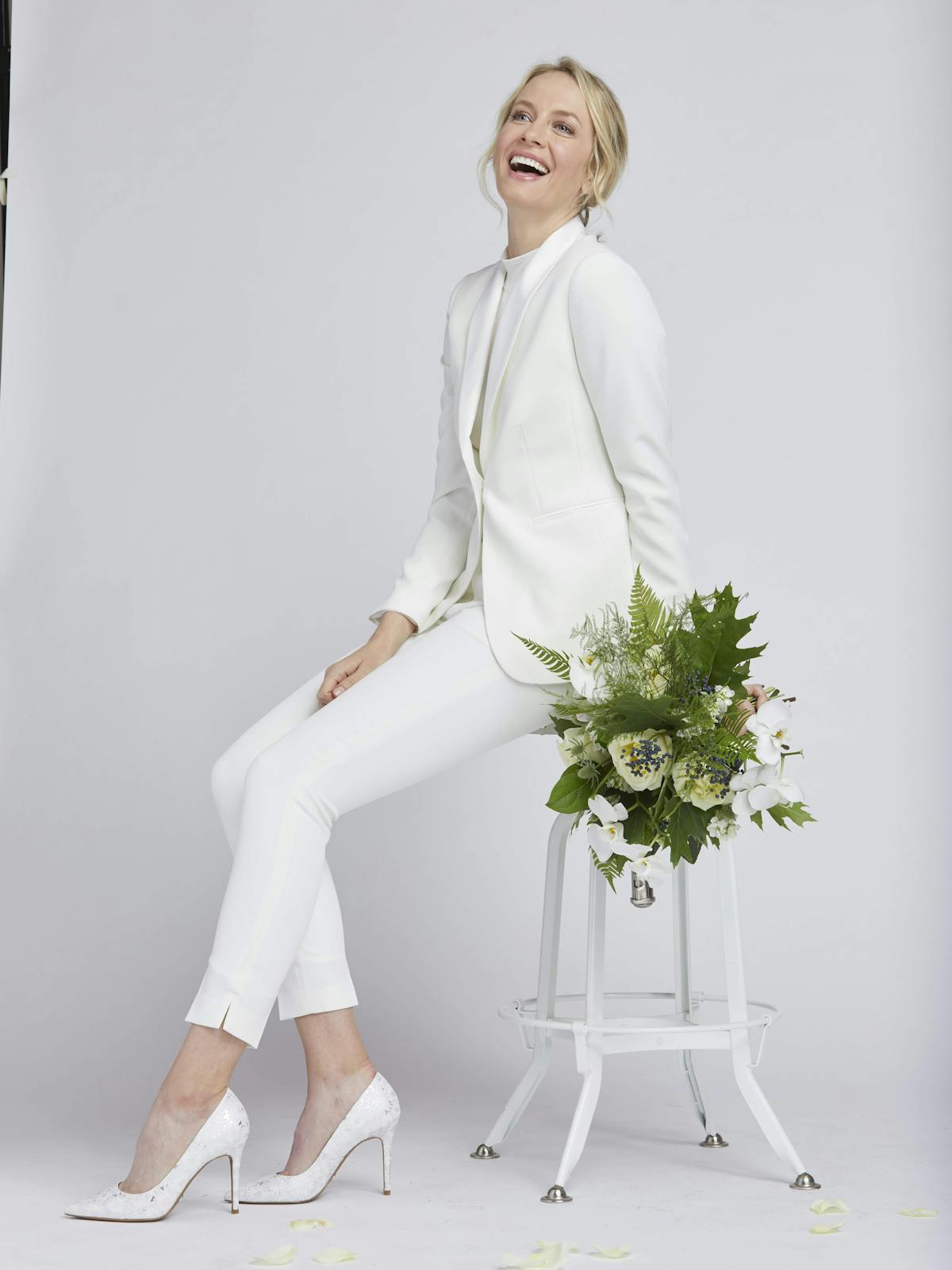 Question:
Hi Style Team! Looking for your assistance with planning my wedding day look along with my fiance's look.  I absolutely love the SuitShop's Women's White Tuxedo and feel that it would be a perfect look for our outdoor brunch wedding at the New York Botanical Garden.  It is not planned to be a Black-Tie affair for the invited guests but can I still wear a tuxedo? Should my groom also wear a tuxedo if I wear the white tuxedo? Thanks in advance for your help! 
Answer:
Thank you for writing and congratulations on your upcoming wedding! Your NYC brunch wedding sounds fabulous.  I can certainly help with your style question.  From what you have described, the TGS Women's White Tuxedo sounds perfect for the affair. Since you and your groom are the couple of the hour, so to speak, it is acceptable for you to be a little more formal than your guests.  To avoid any confusion, provide your guests with some guidance on attire on your invitation or through your wedding website.  You may want to consider an attire theme for all guests ranging from a color theme (i.e. ivory/creme) to a style theme (i.e garden party attire).  Styling your groom is a bit different than the guests.  Your groom should match your level of formality.  If you are wearing a tuxedo, he should also wear a tuxedo.  If you will be wearing all white, he could wear a taupe or khaki colored tuxedo (with a satin lapel to match his tuxedo, in lieu of contrasting).  This way he will complement your look nicely and still be appropriate for an afternoon wedding.  A navy or black tuxedo is an option but may appear more evening than you prefer.  If you are not a fan of a taupe tuxedo, you may want to consider another neutral color like blush or sea foam if your groom is adventurous enough to wear a tuxedo in one of those colors.  Best of luck!