2020 Spring Wedding Color Trends And Men's Wedding Attire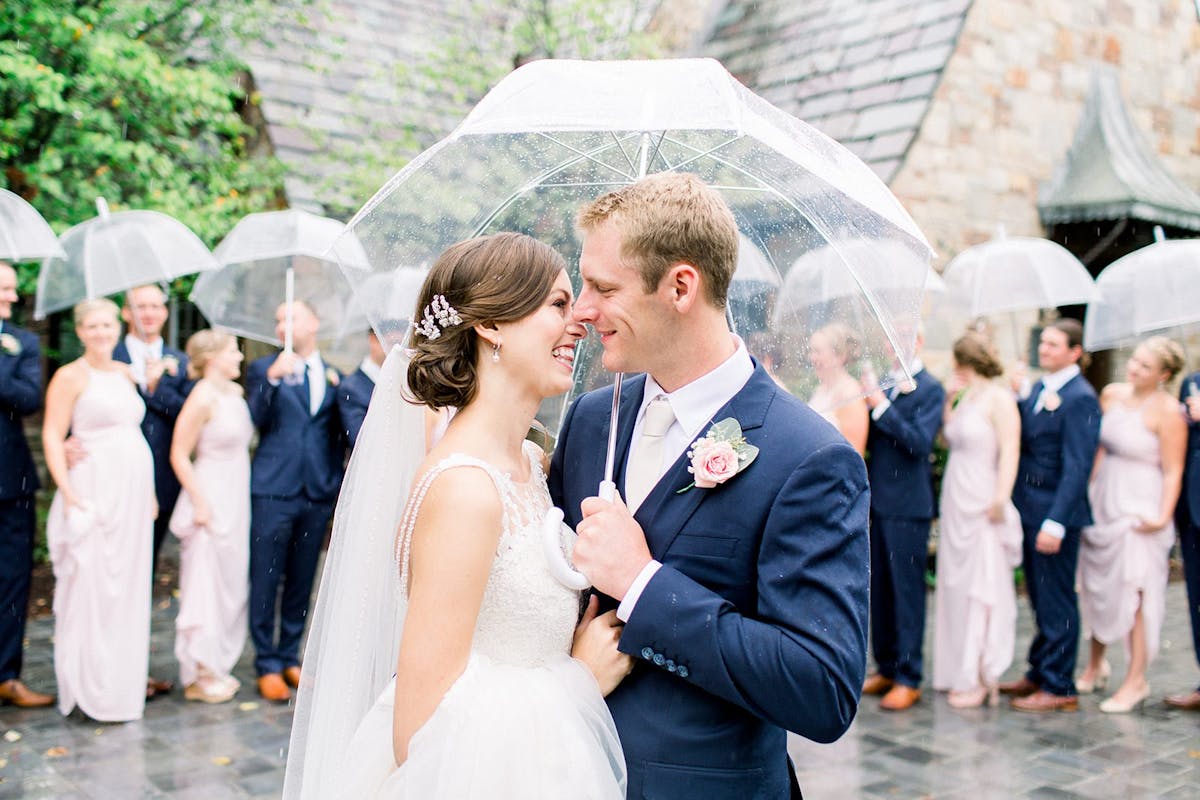 This spring, trending wedding colors are soft and romantic. From pale blush to dusty blue, these colors pair well with lush greenery and tented wedding venues. We expect to see a lot of romantic themed weddings with brides in elegant dresses with puffy sleeves and grooms in formal wedding suiting. 
Blush, dusty rose, and light peach are always popular spring wedding colors. When the snow melts, the trees bud, and flowers bloom, these colors scream "welcome spring!" For a more informal wedding, these colors pair best with royal blue or navy wedding suits and white and green flowers. These spring wedding colors also look great and pop next to black for formal and black tie weddings.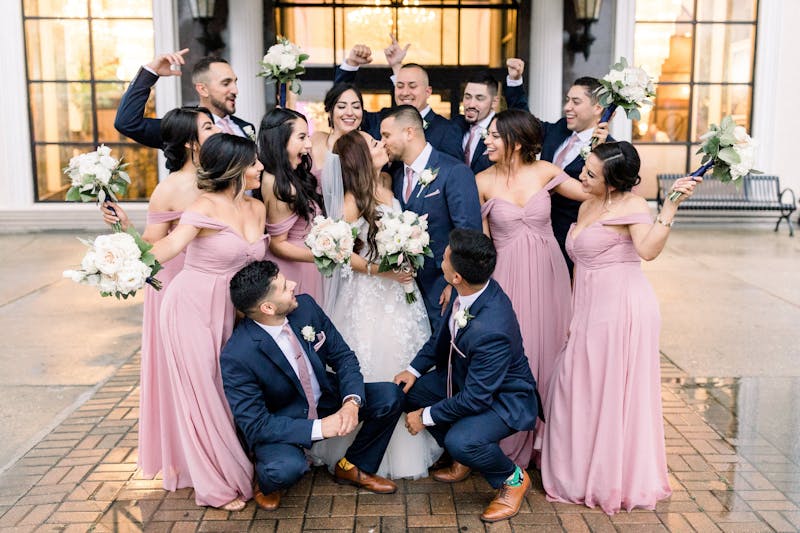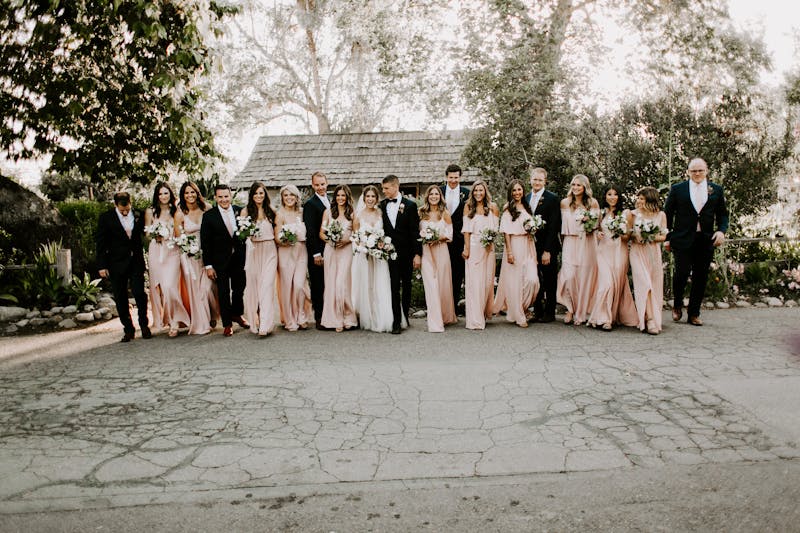 Ice blue and dusty blue are still trending wedding colors for 2020. Brides and grooms who use this color typically pair blue dresses with blue groomsmen suits for a monochromatic look and use white and green flowers. These colors look great whether you get married on a blue sky sunny day or if the rain is falling and you take photos with clear umbrellas. With classic blue being the color of the year we expect to see a lot of blue weddings in 2020. Learn more about how to use blue in your wedding here.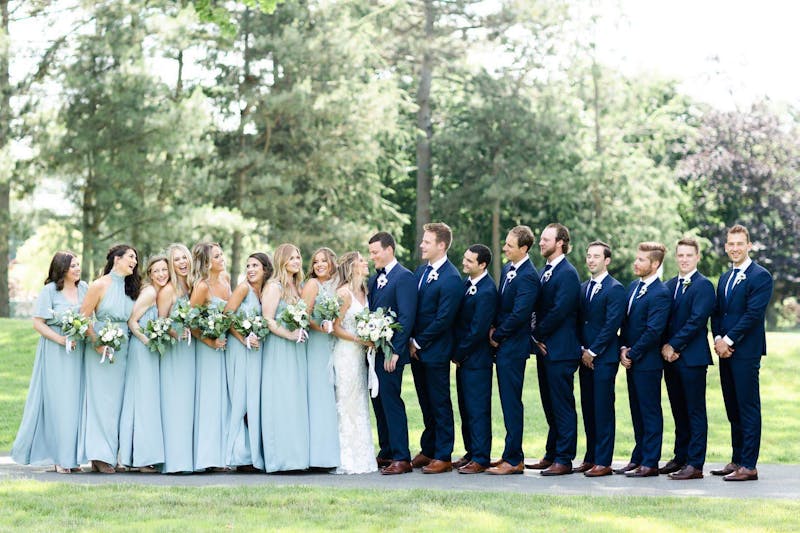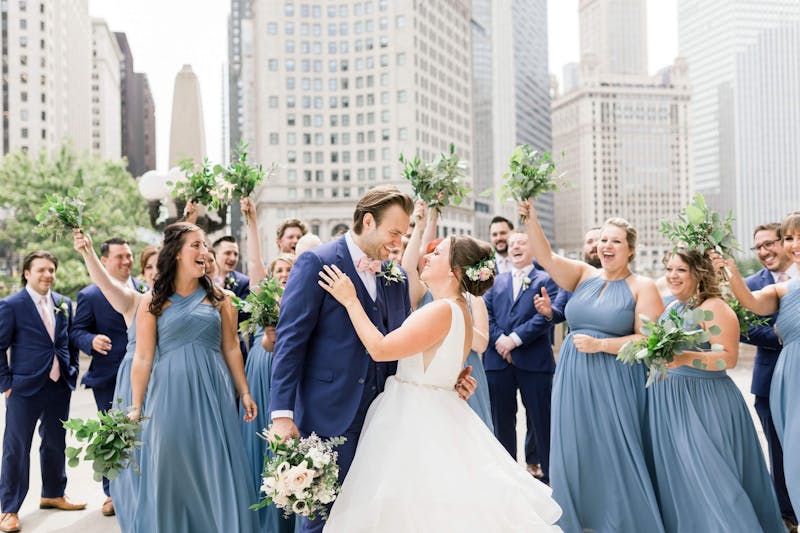 Lavender, lilac, and jewel tones will also be trending this season. Consider pairing these colors next to light textured gray or deep charcoal suits. These colors go great with gold accents like a gold tie bar for the groom and gold ribbon around the bridal bouquet. Gray suits were trending in spring 2020 fashion week for men, check out how to use more looks from fashion week on your big day. 
Trending for brides in 2020 are floral wedding dresses. This look is a great opportunity for the bride and groom to really stand out from the group. If your bride will be wearing a floral dress, consider wearing a floral tie and having your groomsmen wear a more simple tie to match the solid bridesmaids' dresses.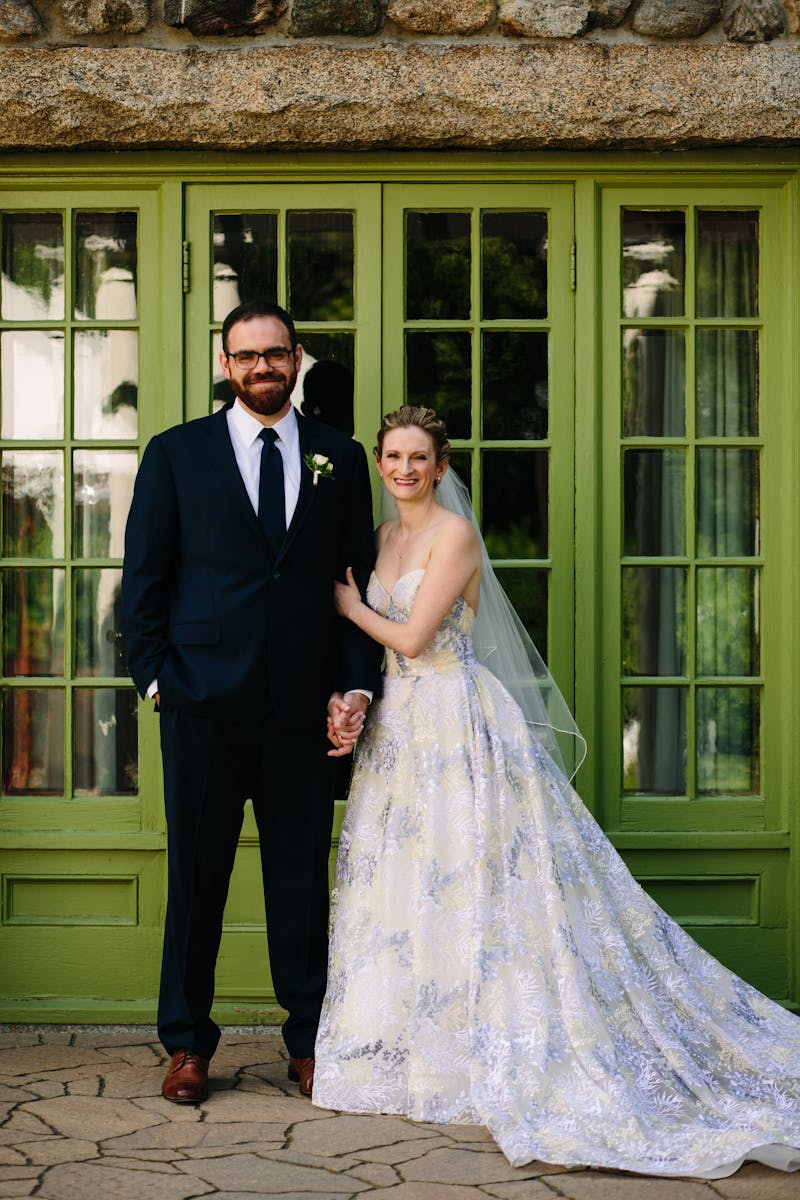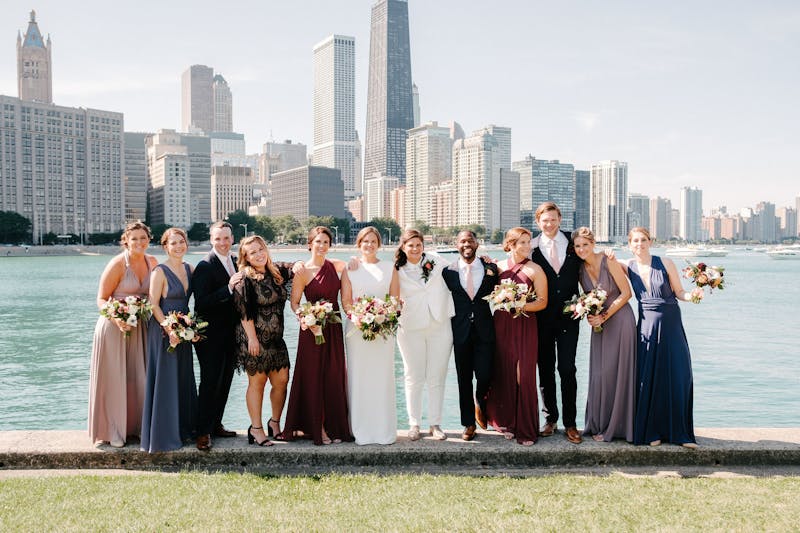 Another trend for brides this year are white pant suits. Still dressing in traditional white, these brides want to be classic and stand out at the same time. Consider pairing the pant suit with a floor length veil for added romance or a blush rose or white peony boutonniere. 
If you need help choosing which suit colors pair best with the bridesmaid dress colors you've chosen for your big day, request fabric swatches to see colors side by side and find your ideal look.