A Look Back at Wedding Trends of the 2010's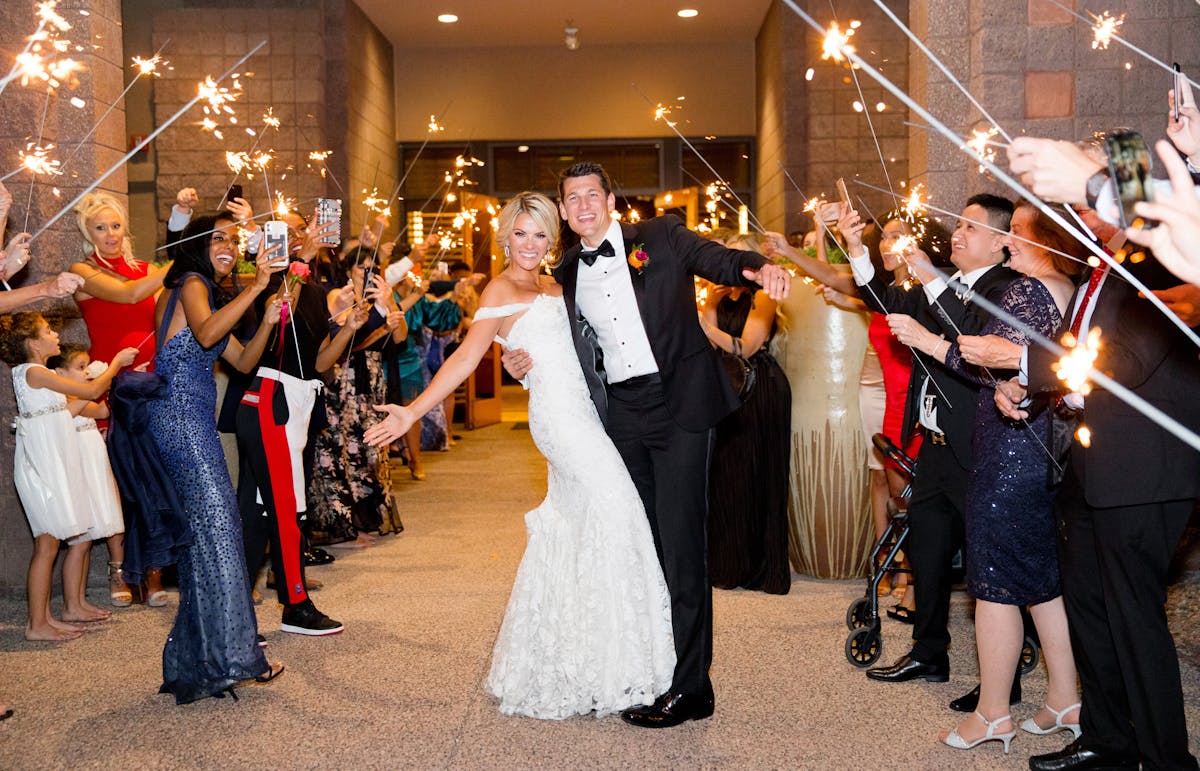 Can you even believe that we are about to enter into a new decade? We thought it was a great opportunity to look back on weddings trends of the 2010's, and some of our favorite SuitShop real wedding photos. 
Weddings in the 2010's were all about personalization. Forget tradition and looking like everyone else, with the introduction of Pinterest and Instagram in 2010 brides were eager to show off their unique style more than ever. And inspiration was not lacking. Couples personalized their weddings with monograms, signature drinks, dessert tables instead of wedding cakes, and choreographed bridal party dances. For style, bridesmaids started wearing dresses in different colors and styles, and grooms decided to stand out from their groomsmen. This past decade we saw grooms really care about their style on the wedding day, and it was all captured on social media with unique wedding hashtags. What else came along with wedding hashtags and instagram? Wedding photo opportunities became a big part of the planning process. Couples took wedding photos with their pets, put up photo booths in their reception halls, and ended the night with a picture perfect sparkler send-off.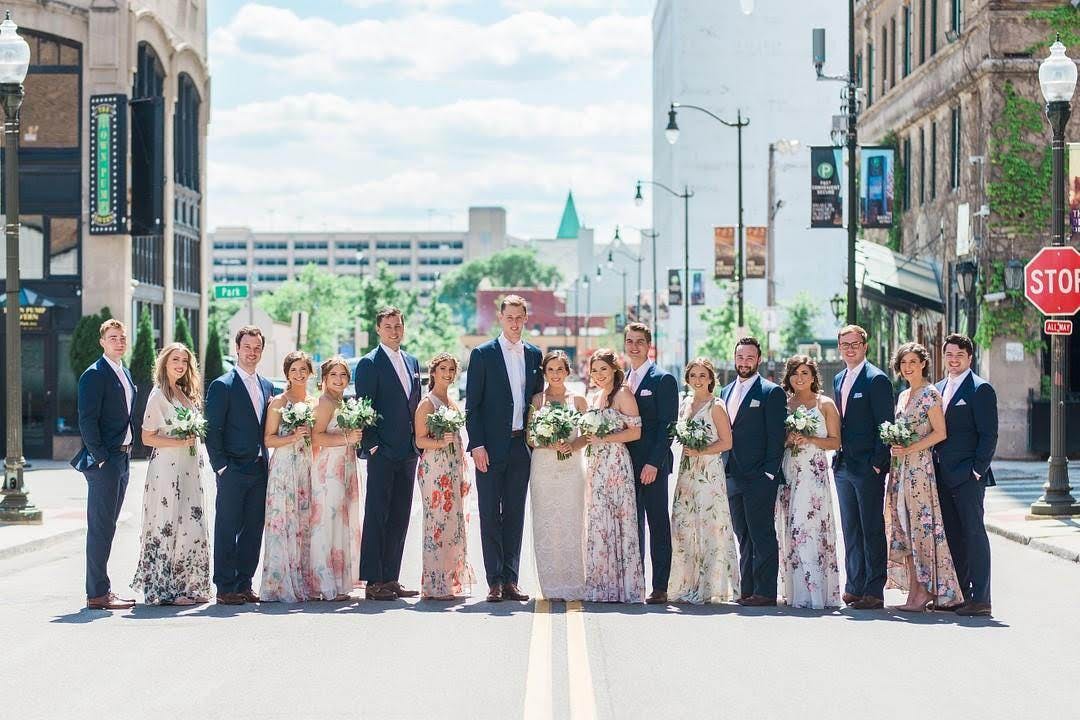 Another trend of the 2010's was lowering costs. We can again thank Pinterest for the rise in popularity of "DIY" wedding decor. The biggest trend being DIY floral centerpieces, bouquets, and boutonnieres. If this is a route you're taking check out our DIY boutonniere how-to.  For us, we finally saw guys start to question the traditional tuxedo rental. Why would they waste money on something they could only use for one day, when they could spend the same amount of money to own a nice suit or tuxedo instead? As grooms started questioning this rental route, naturally the next question was do I have to wear a tuxedo? Weddings in the 2010's were often more casual than those of decades past. Bridesmaids wore cowboy boots with their dresses and grooms and groomsmen wore suits to go along with their rustic barn wedding venues. Think black tie weddings are a thing of the past? No way. We think they'll make a big come-back in 2020.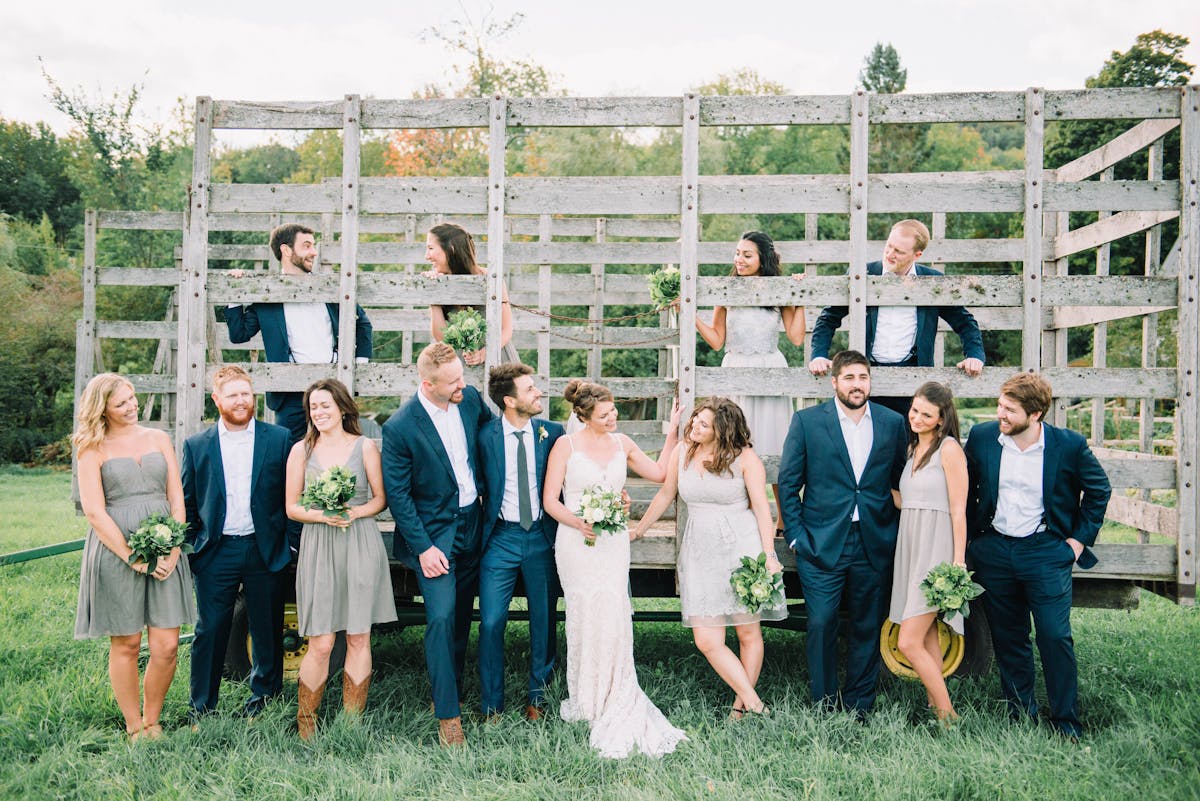 What trends are you taking into the next decade? We'd love to see your wedding photos! E-mail them to weddings@suitshop.com for a chance to be featured!