How to Choose the Right Haircut for Your Wedding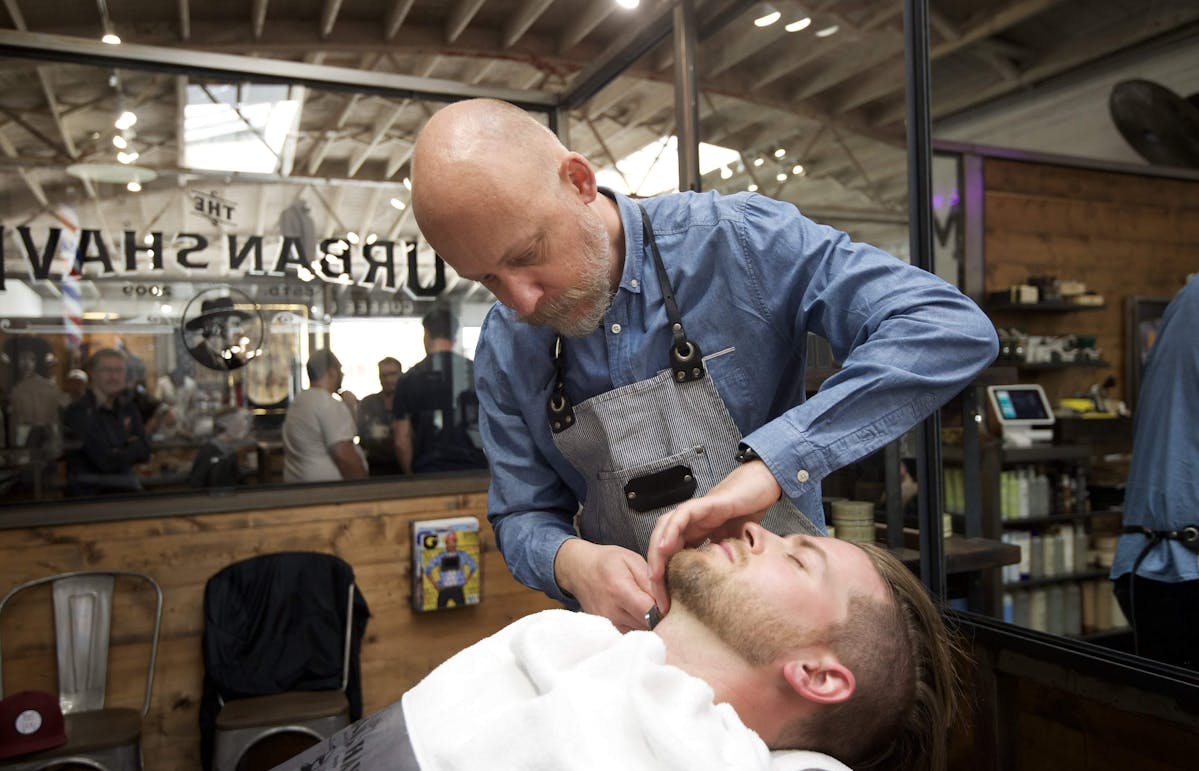 Q: Hi SuitShop! My wedding is coming up and I am trying to figure out how much in advance of the wedding I should get my hair cut and shave? Any advice is greatly appreciated!

A: First of all, congratulations on your upcoming wedding. Now, I know things tend to get a bit hectic in the final days. But you shouldn't let that be an excuse for having bad hair during such a special occasion.
The right haircut isn't just about looking good. It also determines several things. For example, the best hair pomade or styling products to use, when to get the haircut, and whether or not to hire a hairdresser. That said, below are a few, awesome WiseBarber tips you can use to ensure you get the best style.
1. Consider Your Features and Frame
The first step towards choosing a suitable wedding haircut involves identifying a style that matches your features. And it's not as easy as it sounds. Why? Because your ideal haircut depends on several factors. For example, your hair type, length, and face shape.
Generally, some haircuts work well with thick hair. For instance, if you have voluminous hair, you can rock a Pompadour, Faux Hawk, Ivy League, or an Undercut. For men with thin hair, a Buzzcut, Comb Over, Side Part, or Taper Fade might just work.
In terms of hair length, men with shorter hair have a myriad of options. However, if you have long hair, you can either do a Man Bun, straighten it, or curl it. Also, before you settle for a haircut, make sure it's suitable for your face shape. Do a simple web search to find out the best haircuts for your face shape.
2. Consider the Picture/Look You Want To Portray
Much like your tuxedo, shoes, and accessories, your haircut plays an important part in your overall look. You can use it to relay your style, mood, interests, and personality. Therefore, you must pick something that represents who you are.
Whether you want to give out a casual, fun-loving, and upbeat vibe or show that you're a serious, organized, and responsible man, there's a suitable haircut for each.
3. How Much Time Can You Spare For Your Haircut?
Yes, you might desire a complicated haircut, but, do you have time for it? Failing to make this consideration is one of the biggest mistakes most grooms are guilty of. Now, it's understandable to want something unique; it will be your day, after all. However, you need to make sure there's enough time to pull off the haircut you want.
Failure to do so might result in you standing at the altar with a half-baked, semi-styled head. You don't want that, do you? Make it a point to plan. If you've got a lot of time to spare, let your imagination run wild. If not, opt for a simple, easy to achieve haircut.
Still on time, you also need to know when to shave. Obviously, if you are aiming for a clean shave or bald look, it won't make sense to get the haircut a week prior to the wedding. Instead, it should be done a day or two before the D-day.
4. Go Pro or DIY?
I know a lot of men have been drawn to DIY haircuts ever since the COVID pandemic started. And that begs the question, should you cut your own hair or hire someone to do it? Well, for DIYs, the biggest perks are low cost and added convenience. However, it's a bit limiting and doesn't always guarantee exceptional results.
Advisably, you should hire a professional to cut your hair. Despite the costs, a professional barber offers a wide range of benefits. For example:
·       They can guarantee professional results.
·       Are skilled enough to do any type of hairstyle.
·       Can offer advice on the best wedding haircut; based on your looks, face shapes, style, and accessories.
·       Plus, you won't have to worry about mishaps and mistakes. This gives you a chance to handle other aspects of wedding planning.
Remember, choosing the right hairstyle is important. Not only because it will make you look good but also due to the fact that your wedding photos should be awesome and memorable.