How should I carry my phone, wallet, and keys in my suit pockets?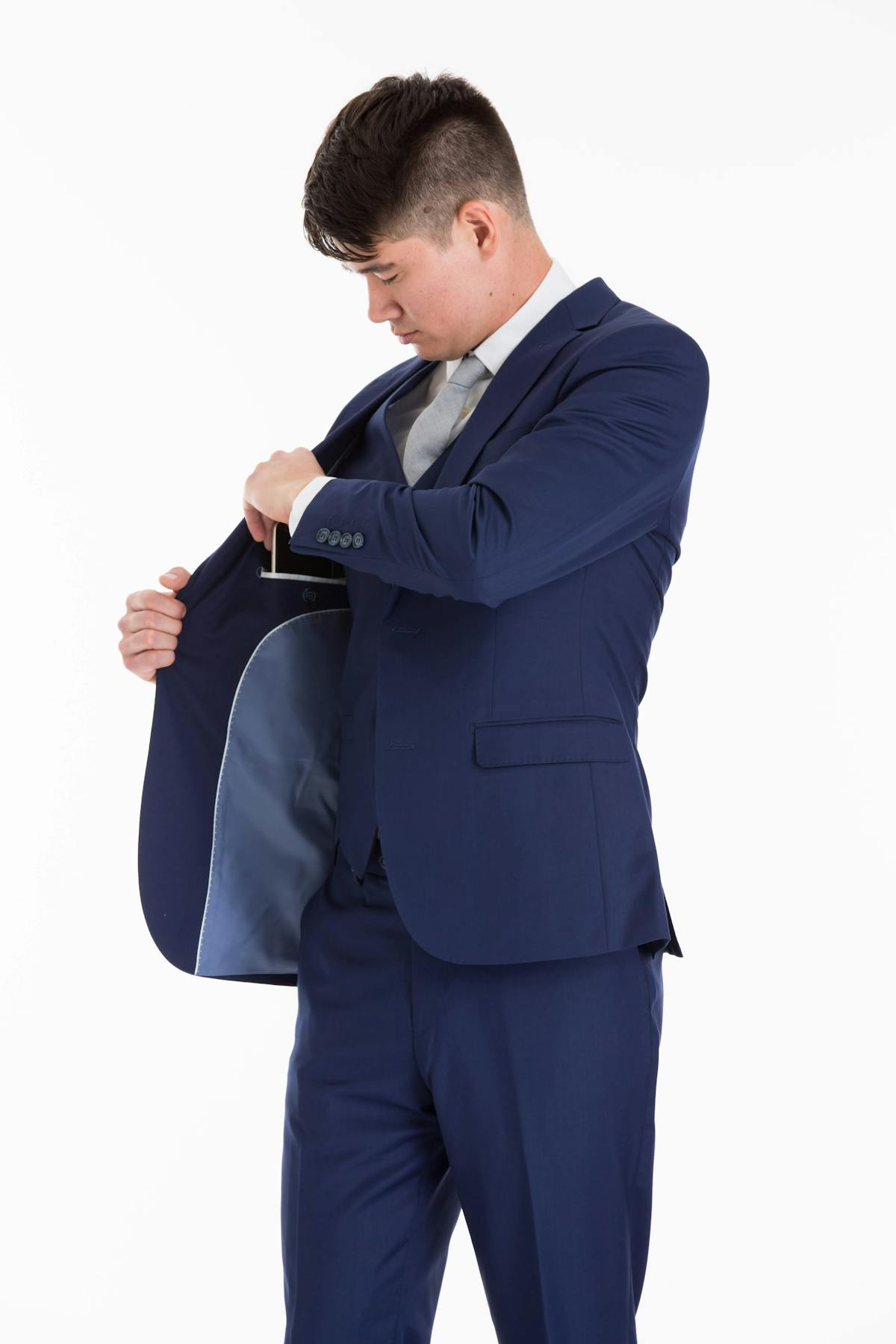 Q: I have an event coming up and I don't want to look like a pack mule, but I most likely need to carry my phone, wallet, and keys with me. Where should I put these things? 
A: Great question. We've seen a lot of important photos that would be picture-perfect if only you couldn't see a giant brick phone in a guy's front pocket. Here's a few tips for carrying your stuff while wearing a suit: 
Phone - discreetly slide your phone into the inside chest pocket of your jacket. Yes, an iPhone 10 will fit. The outside chest pocket on your suit should either be kept sewn shut, or used for a suit pocket square. 
Wallet- consider purchasing a slim wallet or card carrier for the night (and any special occasion). It won't look bulky in your pants, or you can also slide this into your jacket pocket. 
Keys - a little trickier but hopefully you can leave most of your keys at home or with the valet. Think about what you'd do if you went for a run, you would probably just bring one small house key with you, right? Leave the bulky keychain with your gym fobs and grocery membership cards at home and make a small key ring to bring with you if needed. 
Keep as many items as you can at home, or in your date's clutch, and out of your pockets. Enjoy the moment, and get ready to dance the night away! For any style tips and questions reach out to us at info@suitshop.com!