How To Choose Your Wedding Style Based On Wedding Venues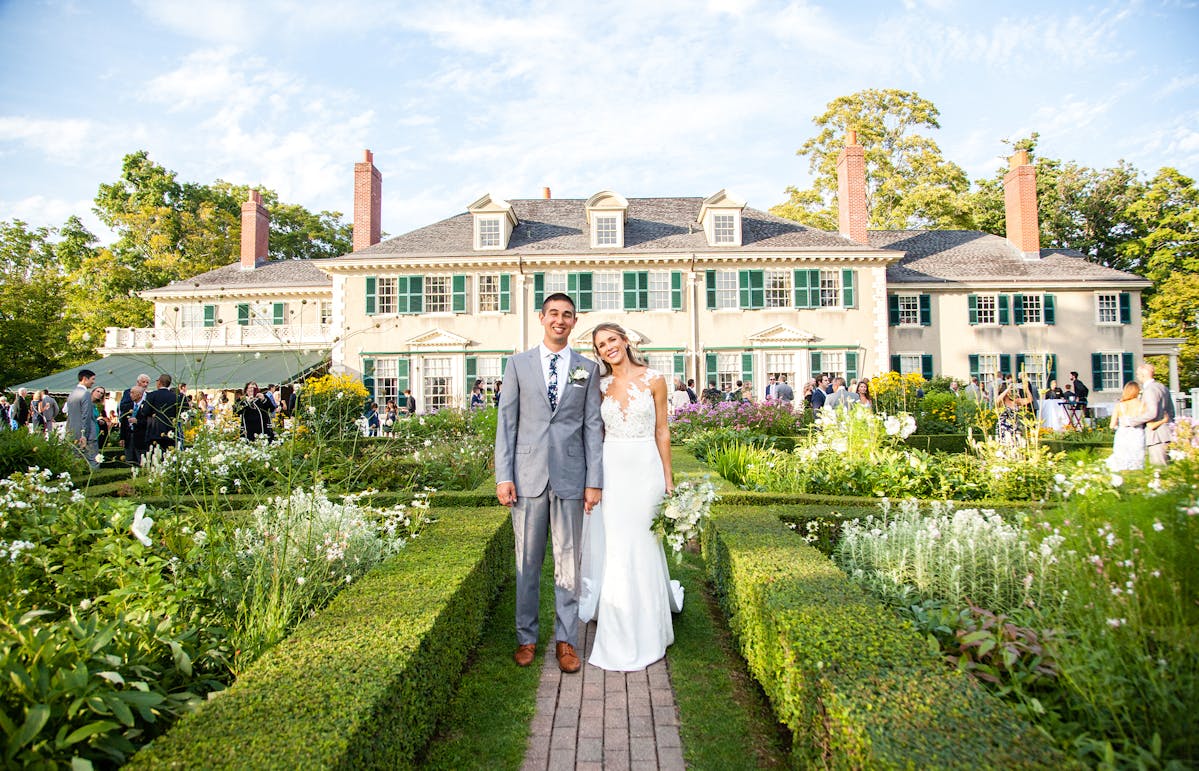 At this point in your planning, your wedding date is set and you know what season in which you will be wed. Your venue is selected, so you know if you will be dancing the night away in a barn or a ballroom. It is now time to decide what you will wear, and how that will fit into the overall look of your wedding day. We're breaking down what to wear based on common wedding venue types to help narrow down your selection and get you ready for the big day! 
Industrial Wedding Venues 
Loft weddings tend to have a rustic or industrial vibe. Maybe your venue is a renovated warehouse, brewery or distillery, or an old theater turned into a wedding venue. These spaces are unique and trendy and your look should be as well. Consider a classic colored suit like black, navy, or gray with some personal flair. Try out a black suit paired with brown ties, a navy suit with gold accessories, or a gray suit with dark accents.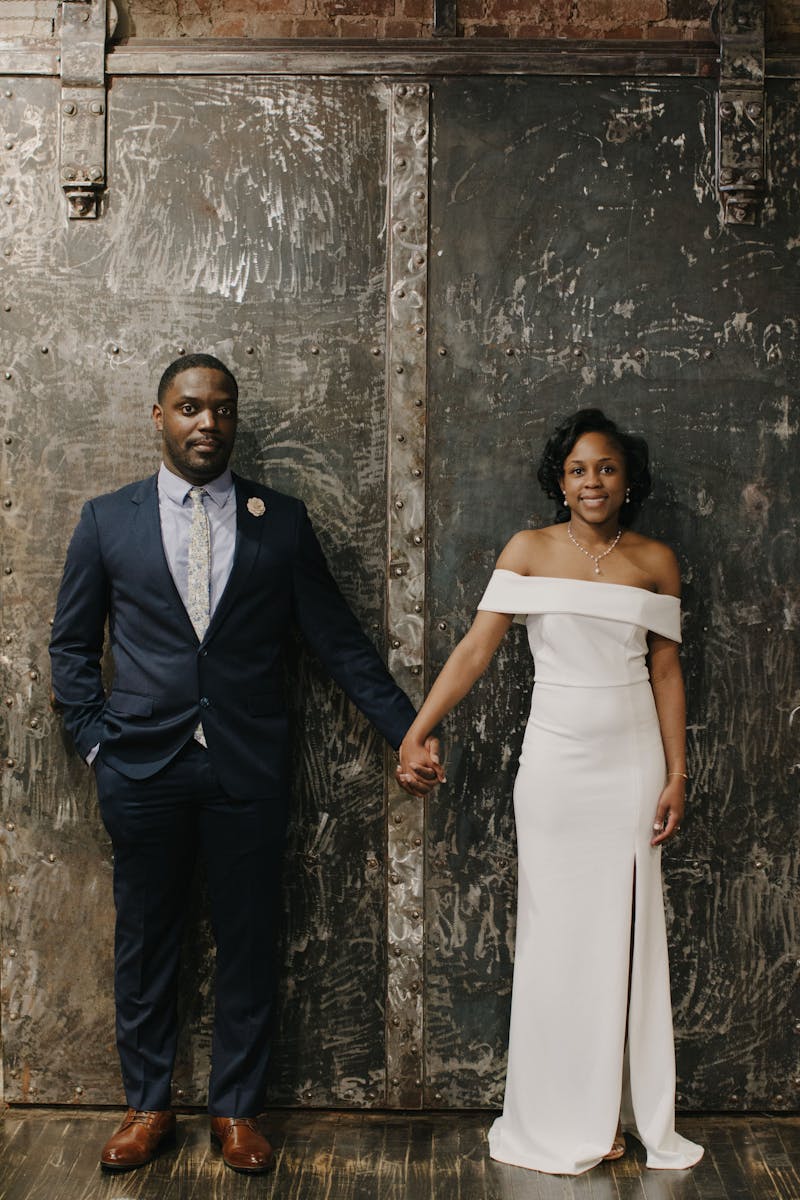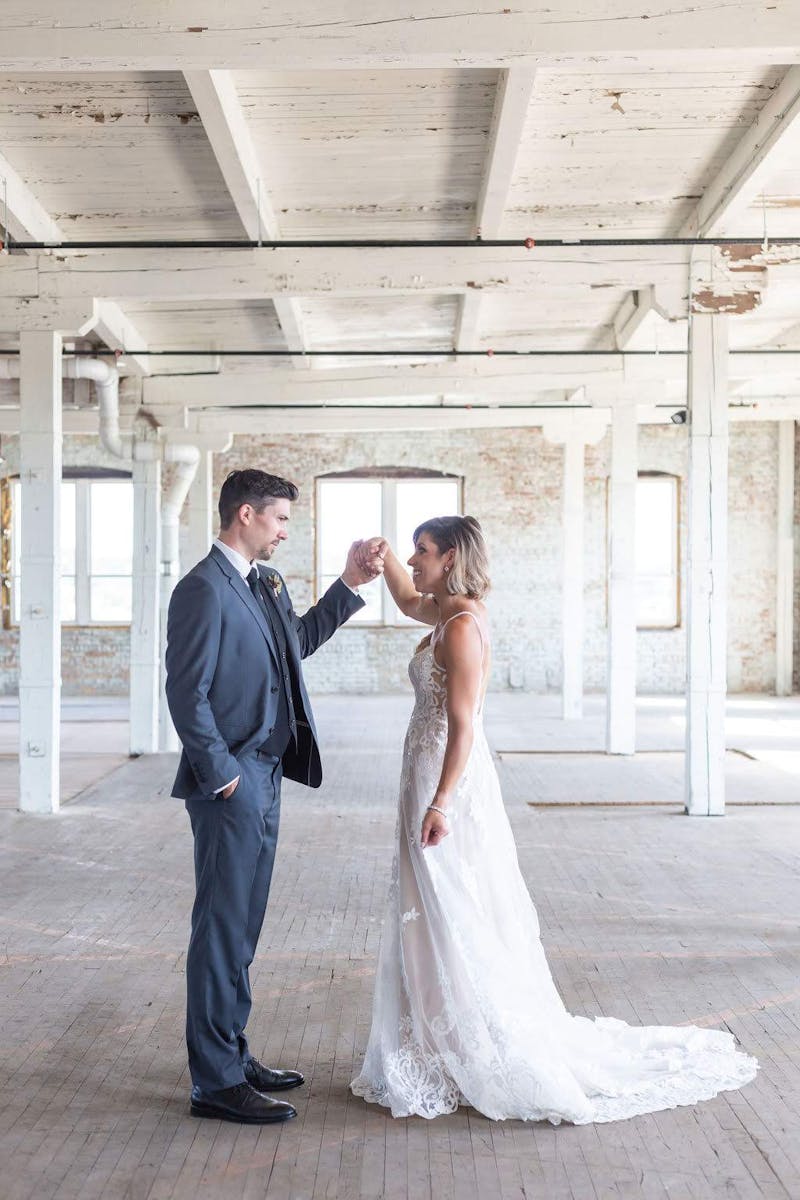 Hotel Wedding Venues 
Whether your venue is a hotel or banquet hall, ballroom weddings are a classic choice. It's likely your bride will be wearing an elegant lace dress with a long train or a traditional ball gown, and your outfits should be a perfect pairing just like the two of you. For a ballroom wedding you can't go wrong with a black or navy tuxedo. 
Beach Wedding Venues
Maybe you're getting married on the beaches of Mexico or the sand dunes and rolling hills of a luxury golf course. Either way, this doesn't mean that you have to wear tan linen pants, a white shirt, and no shoes. We've seen that look a million times, try something original! Try on a light grey or slate blue suit with tan loafers and an open collar. Your look will be cool and confident while still being formal enough for your big day.
Outdoor Wedding Venues 
Have your eye on an outdoor ceremony in a local park or a brunch wedding under a tent in your parent's backyard? Garden weddings surrounded by trees and flowers are beautiful. And, with the scenery being so picture perfect, your look can be simple and preppy. A navy blue suit with a floral printed tie is a perfect choice for this scene. 
Barn Wedding Venues
Rustic weddings are often held at farms, orchards, or the hall of your local park district. We've seen outfits range from suits and dresses paired with cowboy boots to guys donning suspenders and bow ties without jackets. Your look will probably be a little more informal for this venue style, but that doesn't mean that the wedding party will look out of place if you are the most formal ones there. For barn weddings we love suspenders, wingtip shoes, and patterned ties or bowties.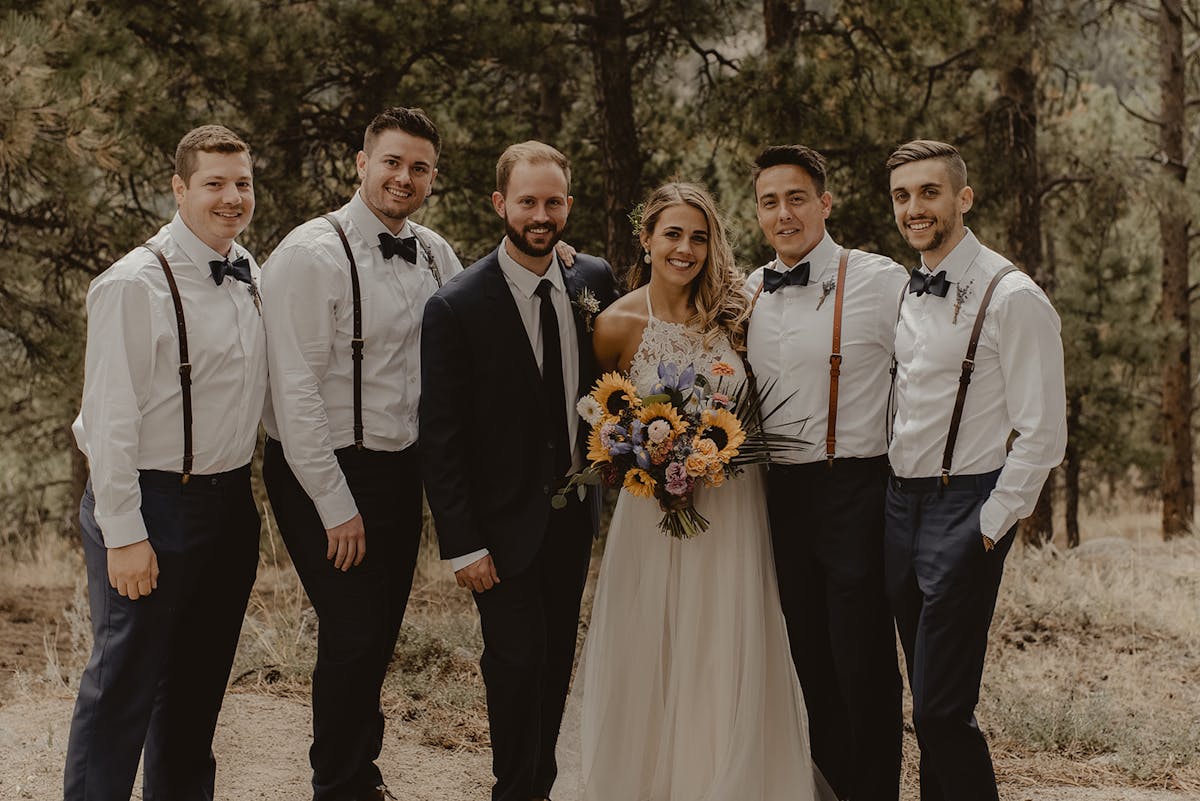 Elopement Wedding
The best part about an elopement is that you don't have to worry about anything besides your soon to be husband or wife. When it comes to style, you can wear whatever you want! We love seeing a woman in a white pant suit and a man in suit pants paired with a jacket in a different color. Pro tip: spring for a bouquet and a photographer to capture your sweet moments before and after your ceremony, maybe walking around your favorite city or stopping by your favorite coffee shop. It's your day to do the things you love with the person you love the most. 
As you're choosing your wedding day look, take the time of year of your event, your wedding venue and wedding theme into consideration. Find a look that fits but that also shows off your personality. To help you choose the best options for your big day, order fabric swatches or a free trial to check out at home before making a purchasing decision. Need more inspiration? Check out our past couples' real style on instagram.