How to Offset Big Wedding Costs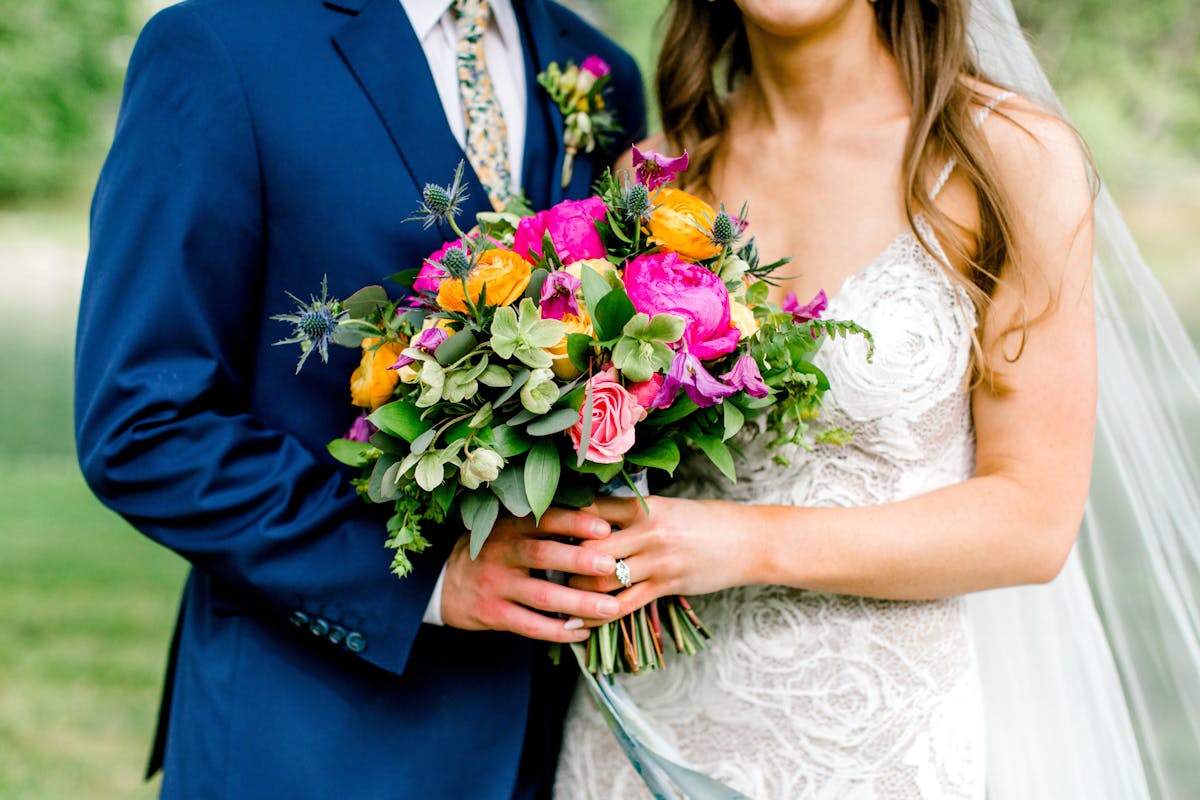 It's no secret that weddings are expensive–often among the biggest expenditures couples make in their whole lives, in fact. The average cost of a wedding in America last year set couples back an average of $22,500. And that was actually less than the figure from a few years ago, before COVID-19 stunted the wedding industry.

Given these numbers, it's no surprise then that many couples wait years between engagement and their wedding date, choosing to establish a good financial standing before such a big splurge. But while it never hurts to save, and weddings will always come with costs, there are ways to bring down the big day total. Even small changes can add up to a significant reduction in cost.

Still, it's often hard to make any cuts where your own wedding is concerned. So we're here to offer a few handy tips to help you get started.
Keep the guest numbers reasonable.
It's very easy to let your guest list get out of hand. There are two different families to think about, friends, work colleagues, and so on, and it's hard to decide where to draw the line. Before you know it, your wedding can very easily end up overbooked, costing you way more than initially planned.

A great way to mitigate this is to create a rough limit, and then partition that number into percentages: 50% family, 30% friends, and 20% colleagues/miscellaneous connections, for instance. The specific numbers will be different for everyone, depending on your priorities, but this general framework helps you to keep things in check. And don't feel too bad about making cuts–while you're saving money yourself, guests typically spend a lot to attend as well. For this simple reason, some more fringe connections may not mind being left uninvited, and they can still share warm wishes from a distance.

Be flexible with your dates.
A little flexibility around your dates can save you a lot of money, too. Popular wedding times are extremely sought after, but by being open to alternative dates, you can enjoy less competition–and, consequently, prices that aren't hiked up as much. Wedding venues are often the most expensive elements of a wedding, but they don't charge the same rates in off-seasons. Similarly, you may be able to find more reasonable rates on catering, bartending, and so on during the less popular weekends or months.

Opt for affordable attire.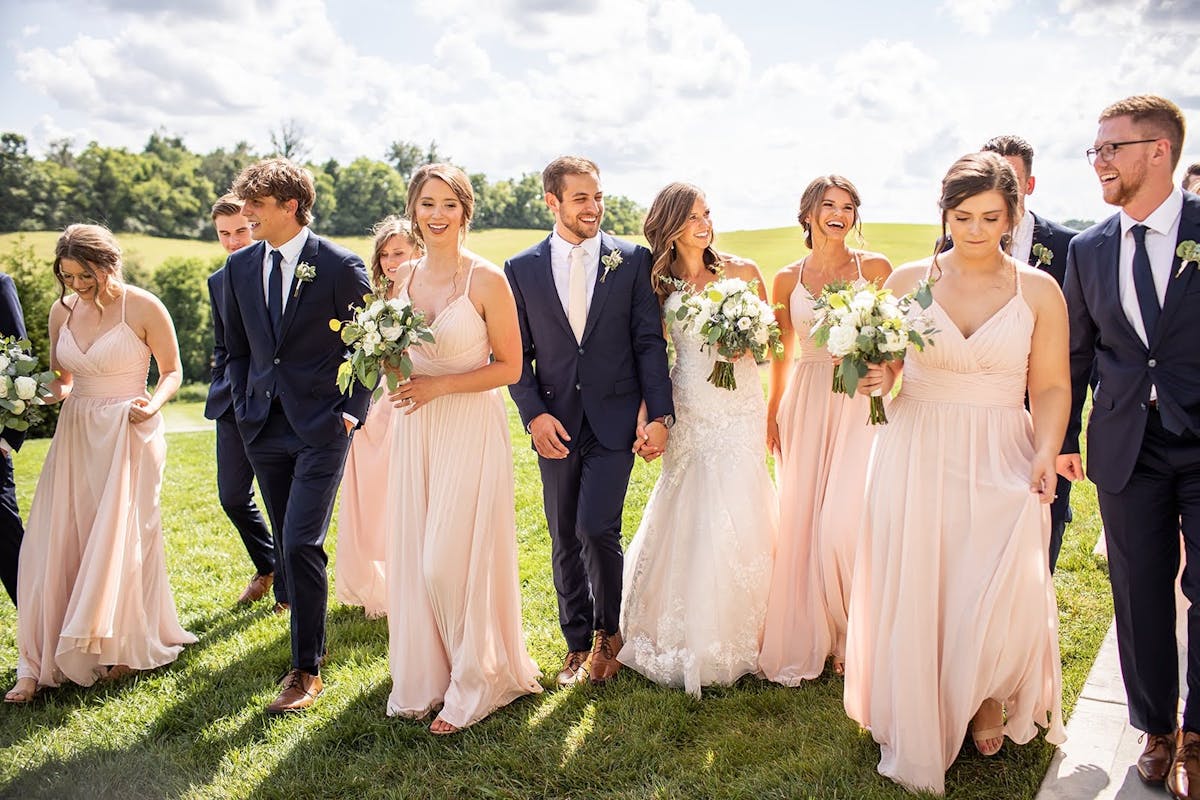 It can be tempting to go all out for wedding attire–opting for flashy dresses, suits, accessories, and so on. However, being clever with your purchases can save a lot of money. There are a lot of ways to find affordable suits for men, women, and non-binary wedding party members these days. Choosing an option like our own suits here at SuitShop, where there are no hidden fees and the average cost for 2-piece suit is just $199, is a great way to start shaving off extra costs. Simply put, you can always spend close to or upwards of a thousand dollars on a wedding outfit. But you never need to.

Delay costs over time.
Even if you take the tips we're offering here into account, a wedding is still likely to be costly. With that in mind, it's worth considering how you might go about funding the wedding up front as well as thinking about paying the costs over time instead. One option is to use a credit card that you can put some of your larger costs on to begin with. If you have a card with a high credit limit, you might be good to go! If you don't, but you have decent credit, you might consider applying for a new card specifically for this purpose. Pro tip: find a card with a major points reward for early expenditures. This common perk rewards you for putting large expenses on your new card.


Another way to offset the cost of your wedding is to take out a loan. This may seem like a daunting prospect to some who have never considered it before. But learning how to get a loan is actually quite simple, and the end result can be extremely helpful. To apply for a loan, you essentially gather your relevant information (like your credit score), browse lenders and types of loans, and put in a simple application. You should know quickly whether or not you're approved, and you may well then have a lump sum you can put toward wedding costs, to be paid back gradually (and much more manageably!) over time.

Take a DIY approach.
While offsetting wedding expenses is always wise, there are also ways you can eliminate them entirely–some of them, at any rate. The simple fact of the matter is that there are a lot of things you can do yourself in the wedding preparation process. These include (but are not limited to) making decorations, setting up programs and seat designations, setting up tables, and printing invitations. These tasks can often be fun and manageable to undertake, particularly if family and/or friends help out, and will go a long way toward eliminating some of those smaller costs that add up throughout the process.
Use the internet.
Finally, remember to reference the internet! There are lots of other couples out there that have managed to host beautiful weddings under tight budgets. Scour the web for inspiration and tips that speak to you and your vision anywhere you can find them, and you'll be sure to find some handy information. When in doubt, just keep searching.

We hope this helps you get a little bit closer to planning (and funding) your perfect wedding!