Accessorizing with Very Peri: How to use the 2022 Color of the Year in Your Wedding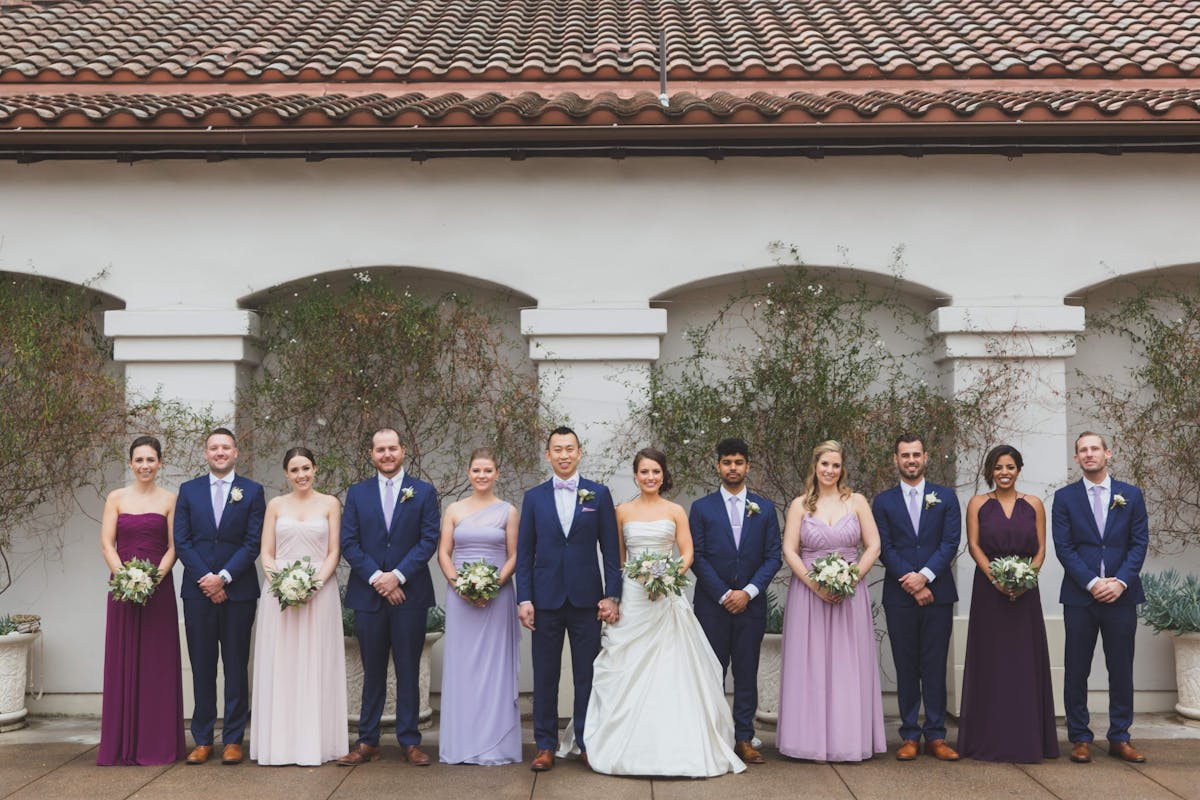 After Pantone released their New York Fashion Week 2022 color predictions in bold colors like hot pink innuendo and bright yellow daffodil, the announcement of the muted purple of Very Peri as 2022's color of the year came as a surprise. However, this hue is a PERFECT shade to keep in mind as we prepare for the spring wedding season.The Pantone Color Institute describes Very Peri as a color that "helps us to embrace this altered landscape of possibilities, opening us up to a new vision as we rewrite our lives. Rekindling gratitude for some of the qualities that blue represents complemented by a new perspective that resonates today, PANTONE 17-3938 Very Peri places the future ahead in a new light." Based on that description, sign us up! 
As we look ahead to the coming year, here are a few ways to stay on trend and add the Pantone color of the year to your 2022 wedding plans.
Brighten up your black tie affair 
For 2022 we predict an increase in black tie affairs, continuing and growing the boom that began in 2021. After the long period of time most of us spent at home in our sweatpants, engaged couples and their wedding guests are ready to go all out, break out their tuxedos and ball gowns, and dance the night away. Are you planning an elegant soirée 
with black tuxedos in a crisp white venue? That doesn't mean every aspect of your wedding needs to be in black and white. You can add pops of color in your floral arrangements, dessert details, or escort cards. Especially with a somewhat subdued, refined color like Very Peri, layering in an accent color serves to add dimension and elevate your event's overall aesthetic.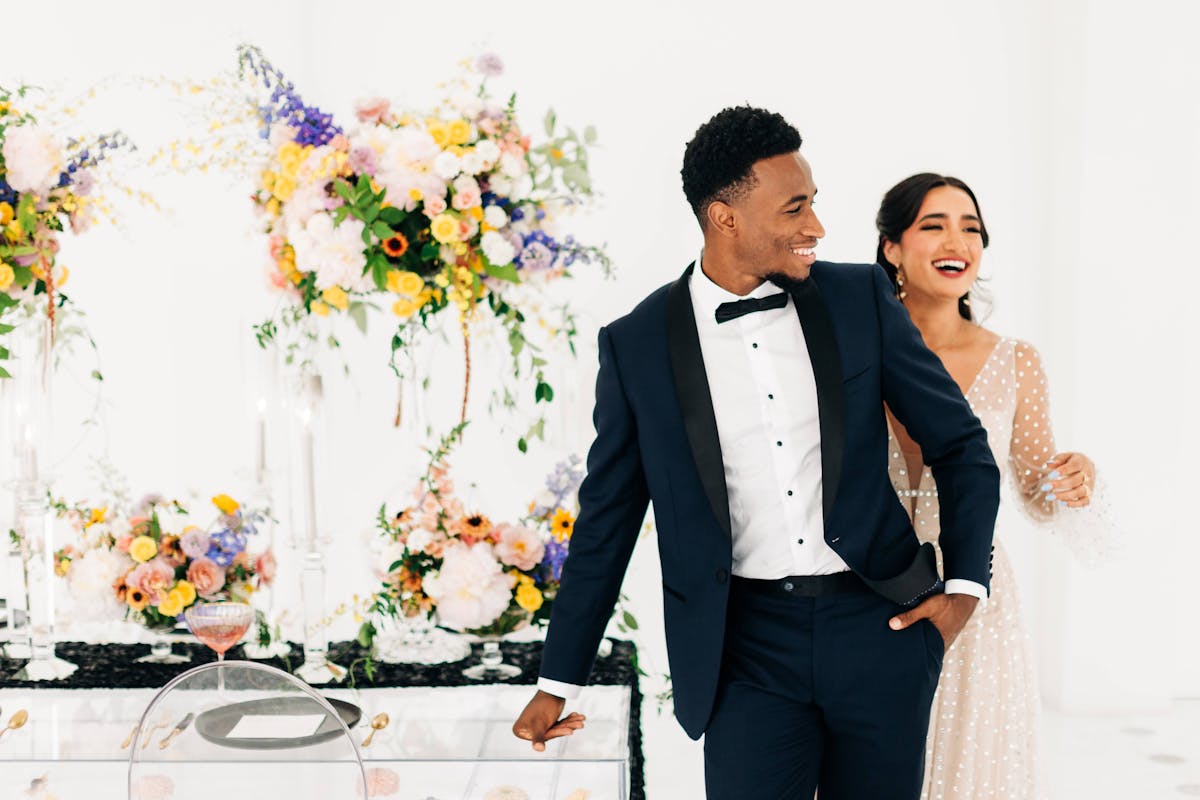 Accessorize 
Very Peri is a great color to accessorize your bridal party. Amethyst jewelry and periwinkle ties go well with blush, gold, gray, and blue wedding party attire. Jewel tones are also trending, so don't be afraid to mix pastels with their deeper counterparts, for example, pair: blush pink and burgundy, periwinkle and plum, seaglass and teal, light yellow and marigold. 
Mix and match
Consider having your bridal party wear multiple shades. While we've talked a lot about grooms standing out by wearing a different color from their side of the wedding party, another trend we've seen the past few years that will not be going away any time soon is mismatched bridesmaids dresses. There are great online companies like Birdy Grey and Dessy that can really help you achieve mismatched perfection in a made-for-Pinterest way. Shades of indigos, violets, and periwinkles make for a perfect spring or summer color palette.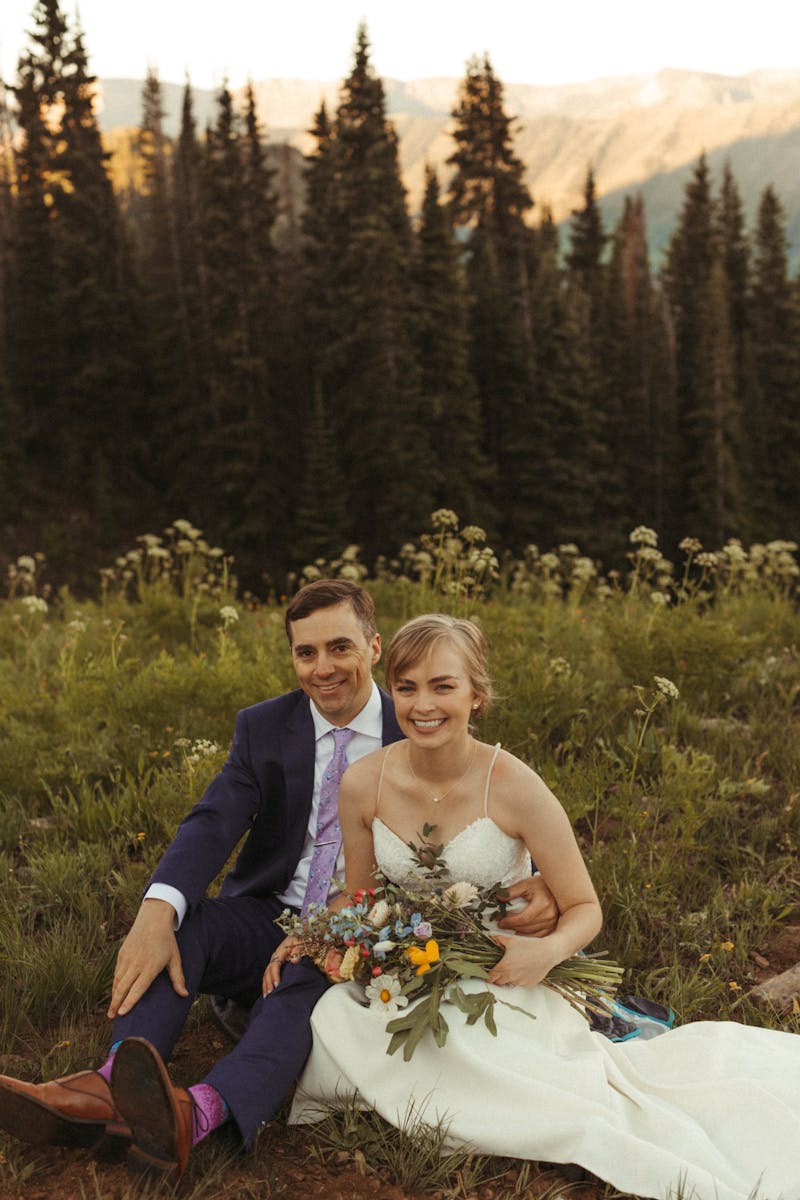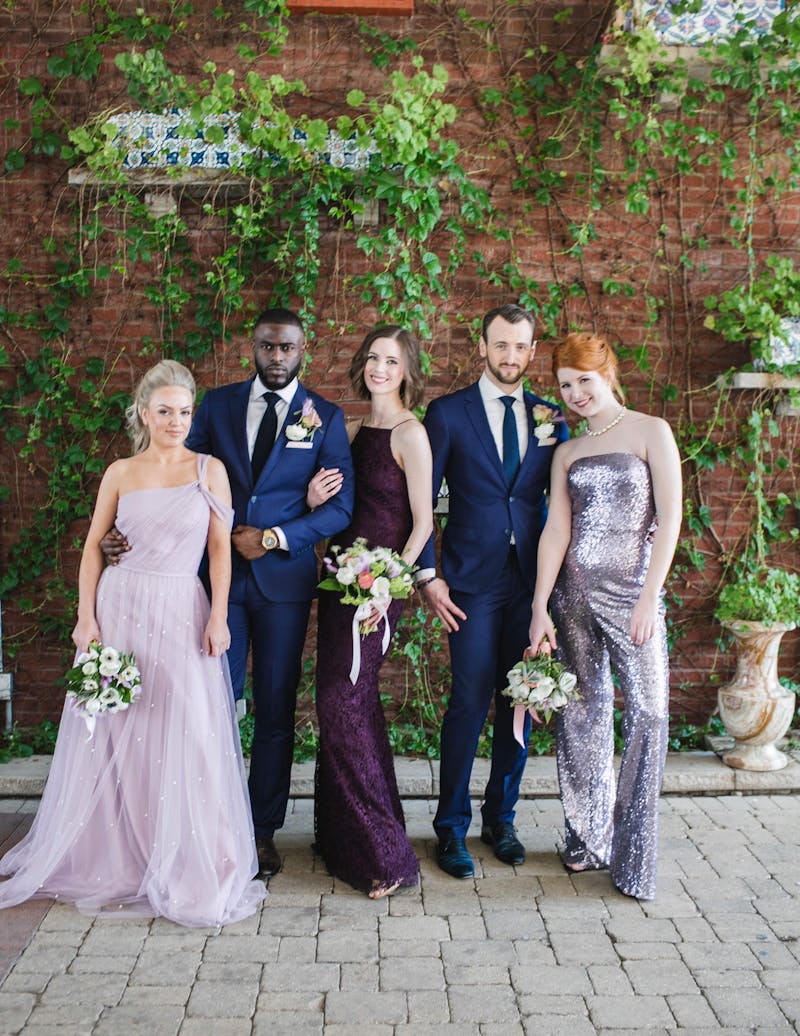 Make it moody
Maybe you are in love with the idea of a purple wedding but the color of the year, Very Peri, isn't quite your vision. Use this periwinkle blue as inspiration or a starting point, but make it moody. Plum, burgundy, eggplant, and mulberry are all great options, especially for a fall or winter 2022 wedding. 
Mood lighting
For a simple way to add color to your venue decor, Very Peri's blue-purple hue is the perfect shade for uplighting and will really set the mood when the lights dim and everyone is ready to dance at your wedding reception.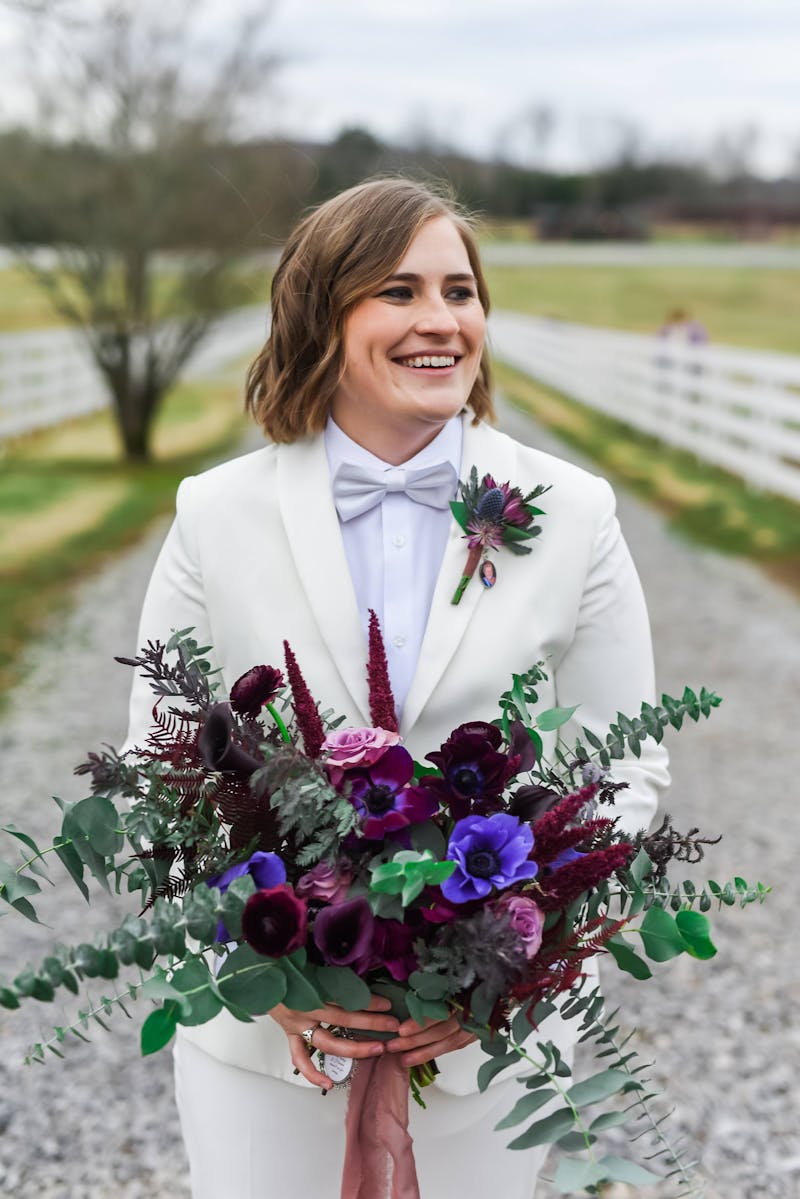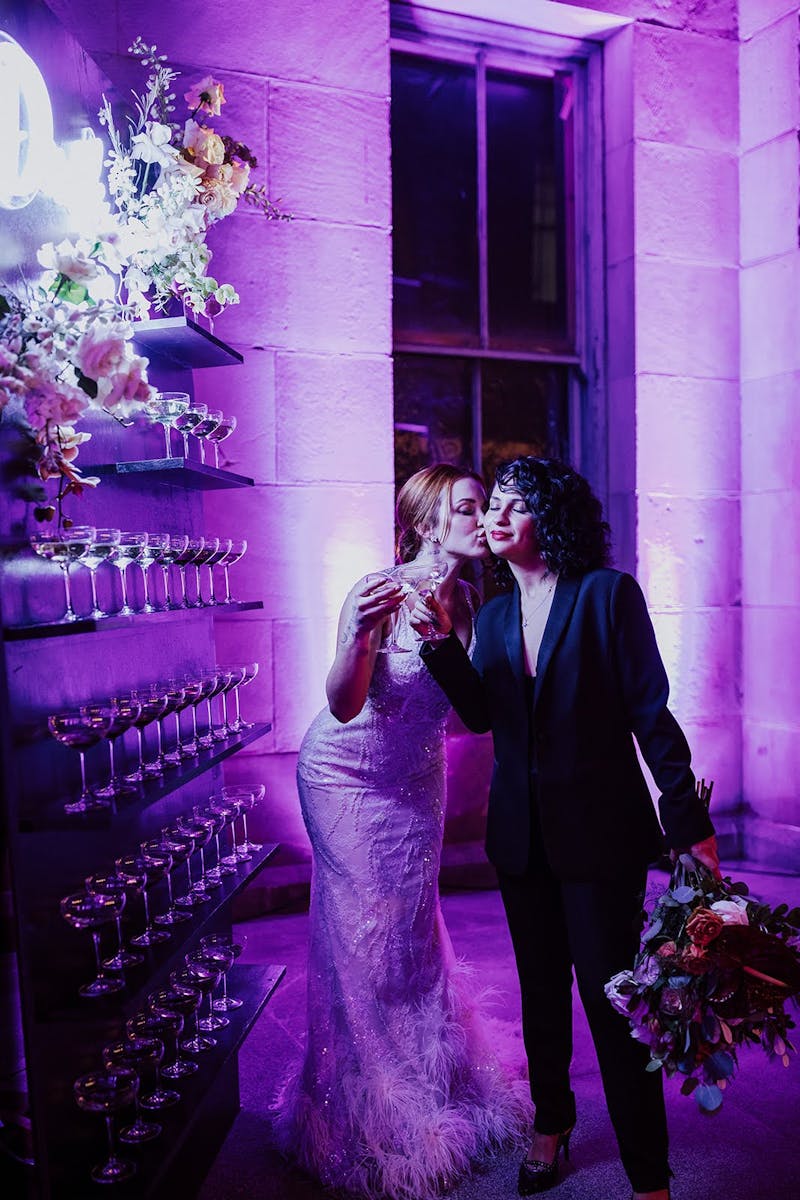 Looking for more ideas on how to use the 2022 color of the year in your wedding? Our stylists are always on hand to help you decide which suiting colors best pair with your vision for your big day. When you're thinking about adding multiple colors to your wedding, we always recommend ordering swatches from multiple vendors so you can compare dress, suit, and linen colors to make sure you create a cohesive look. Swatches are also great to pass along to your florist, invitation designer, or any friend or family member who may be throwing you an engagement party or bridal shower. We can't wait to see how you use the Pantone color of the year, and we're anxiously awaiting learning the color of the year for 2023!