How to wear your tuxedo for Halloween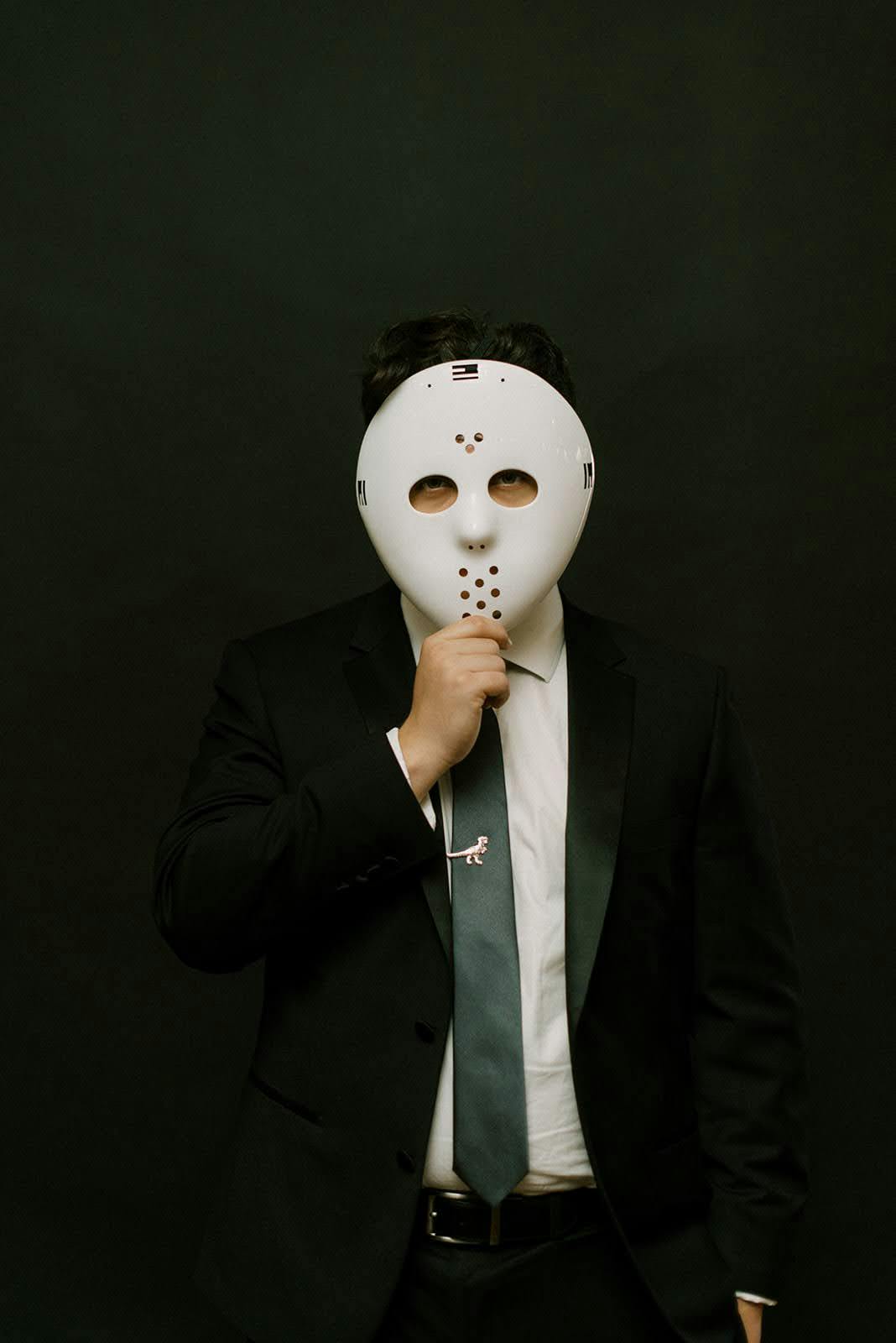 It's that time of year again where the weather is getting cooler, the leaves are starting to change, and the smell of pumpkin spice is in the air.  So that could only mean one thing -- Halloween is right around the corner!  No need to spend a fortune on a costume, if you have purchased a SuitShop tuxedo in the past for your wedding or a buddy's wedding, you've got options.  Dust off that wedding tuxedo and put it to some good use by incorporating it into this year's costume.  We're excited to give you some ideas on how you can creatively reuse your tuxedo for Halloween and save a coin or two in the process!
SPECTACULAH DRACULA
If you're more of a ghost, ghouls and goblins type of guy then you will get a kick out of being a bit on the scary side.  Use your tuxedo to become a version of the famous fictitious character, Dracula.  The character of Count Dracula was introduced way back in 1897 by author Bram Stocker in the book entitled, Dracula.    To add to your tuxedo, consider purchasing a white waist coat, black bow tie (if you don't already have one) and a black or crimson cape with a dramatic baroque collar.  Also, you will need to purchase a set of plastic fangs to add to the look.  And don't forget the blood stains on the crisp white shirt for authenticity.  A black velvet loafer or patent leather lace-up shoe will complete the look.  You won't have to explain a thing as Dracula.  Your friends and family will know exactly who you are dressed as this year! 
BOND, JAMES BOND
Why not give a nod to Sean Connery's famous portrayal of James Bond in the 60's iconic film, Goldfinger? Becoming James Bond will probably take the least amount of effort of our recommendations, as the only element you will need to add to your black tuxedo, white dress shirt, and black bow tie look is a floral boutonniere made from a classic red carnation.  You may want to skip the gun prop (for obvious reasons) and opt for a cigarette and cocktail glass to solidify the look.  These elements will add to you channeling the class and sophistication of James Bond.    Finally, if you have a patent loafer from the first time you wore the tuxedo, pull these out again to complete the James Bond look.
PHANTOM OF THE OPERA
"The phaaaaaantom of the opera is there…inside your mind" Now that you'll be humming that for the rest of the day, let's consider the phantom of the opera as a costume for this year.  You won't need the tuxedo jacket, just the white shirt, tuxedo trousers, and black shoes from your wedding tuxedo look.   All you will need to add is a white mask – as often shown for the phantom character, a pair of white gloves and a cape!  That's it.  This look is clever and guaranteed to impress – especially Broadway fans!
HOMAGE TO KARL
Earlier this year we lost a fashion and style icon, the incomparable Karl Lagerfeld.  His signature style was always a black suit or tuxedo with a crisp white shirt, black necktie or a bow, finished off with an ornate piece of jewelry resting over the tie to add a bit of flare.  This is the perfect costume for the style guy who wants to pay homage to someone who has contributed so much to many of us, not to mention his own brand with his namesake, Karl Lagerfeld and of course his design prowess for the mega brand, Chanel.  And don't forget to purchase a long white wig, pull it back into a tight low ponytail and walk with the utmost confidence!  A black Chelsea boot and pair of black gloves with your fingertips showing, will be perfect to complete this fashionable look. 
BUTLER, MORE WINE PLEASE
So, you are in a pinch and need a costume for this evening's Halloween party asap.  We've got you covered!  Give your tuxedo look and intentional press or steam and put it on to dress as an aristocratic butler.  How posh would it be for you to turn your tuxedo into this sophisticated service role?  We've all seen the movies where the butler enters the room wearing his freshly pressed tuxedo, a clean white tux shirt, bow tie, white gloves, white napkin, carrying a silver tray, and holding a glass of merlot or scotch on the rocks.  It's just too good and very iconic.  Make sure to use plastic wine glasses that look real because the last thing you'll want to do break glass at the Halloween party.  Black leather lace-ups shoes are probably the most appropriate for this type of look.  Have fun with this sophisticated look! 
RAT PACK
If you and a few of your other buddies from the wedding are looking for a group costume, consider re-using your tuxedos to dress up like the famous Rat Pack for Halloween.  The Rat Pack members included Frank Sinatra, Sammy Davis Jr, Jerry Lewis, Mickey Rooney, Nat King Cole, and Humphrey Bogart just to name a few.  You and your crew can designate who will be who within the famed group.  To further add to your existing tuxedo looks to become this debonair bunch, purchase some pocket squares and bow ties in different colors / patterns, fedoras, stingy brim hats, and cigars to accessorize the looks.  A nice pair of black bluchers or oxford shoes will help you all complete the looks.  And if any of you in the crew sing, even better! Practice some of their famous hits to show off at the Halloween party! 
Whether you decide to be Dracula, James Bond, the Phantom of the Opera, Karl Lagerfeld, a butler, or a member of the Rat Pack for your Halloween costume, the most important thing is that you have fun with it! We are hoping that by reusing your SuitShop Black Tuxedo you will save a little coin – which is never a bad thing!