Men's Jewelry for the Wedding Day?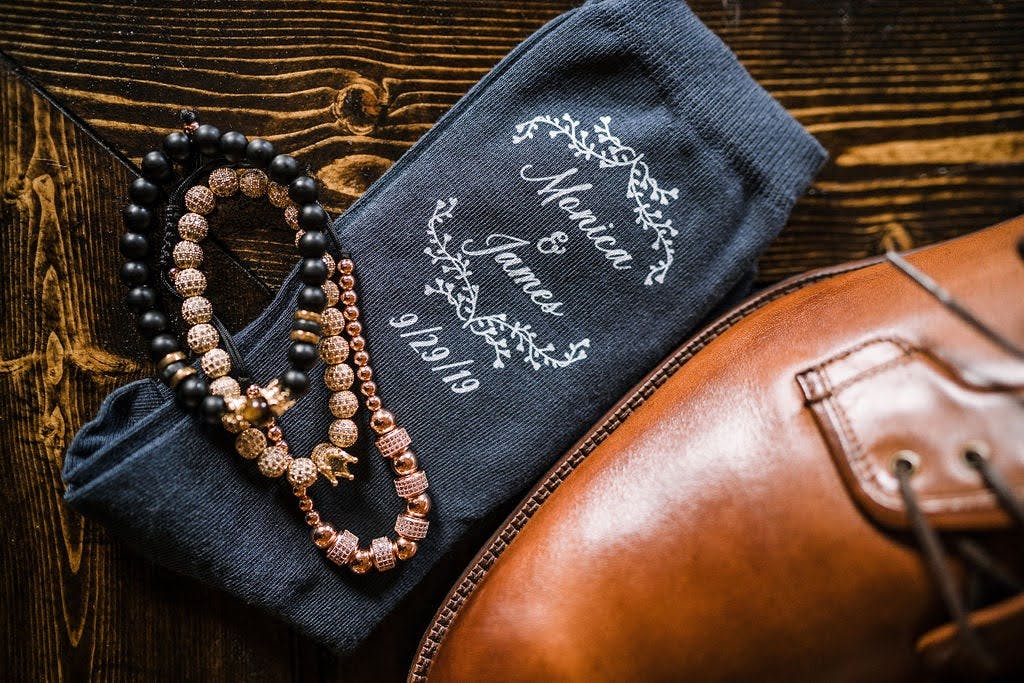 Q: I am a big fan of jewelry.  I love bracelets, watches and rings, etc.   Do I need to lose them for my wedding day?  Or is there a way to still wear them in a classy way?
 
A: Jewelry is perfectly fine to wear for your wedding day especially if it's part of your style.  For a rustic, non-traditional wedding, find a leather bracelet stack that is suitable for your look.  For a more formal wedding, you could opt to accessorize with metals like gold, silver, and bronze - whatever your wedding accents metals will be.  Though we think you can make up your own rules regarding this subject, leave the Apple watch at home.
Check out our blog for more watch specific style tips and email any more questions to info@suitshop.com!