Men's Wedding Band Styles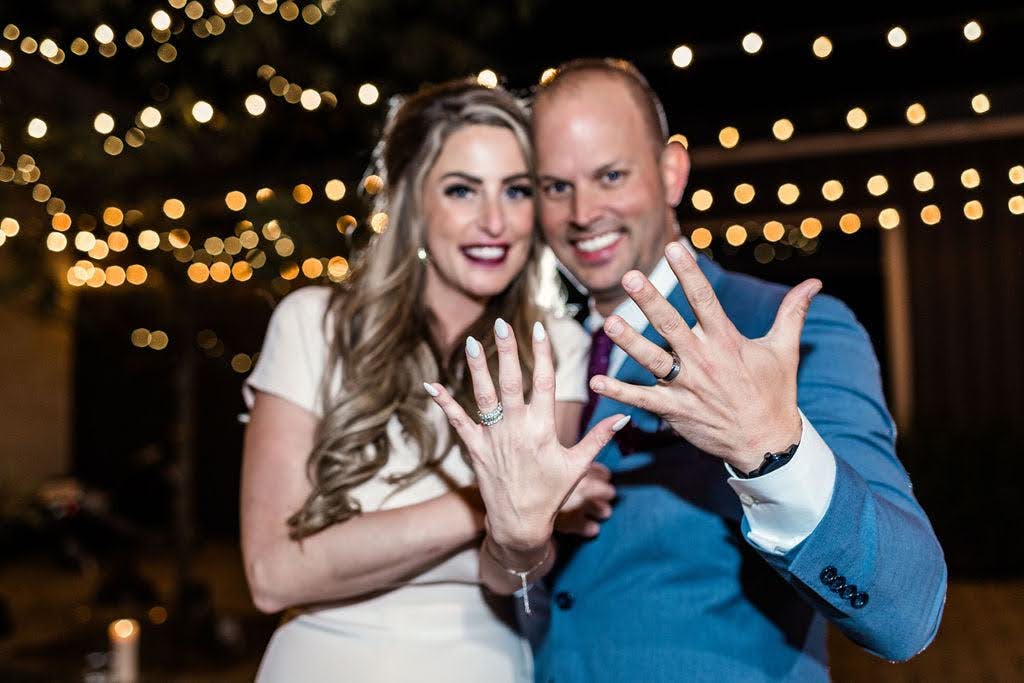 Admittedly as a gentleman, wedding band shopping has probably not been something you have dreamed about your whole life. No, we're not talking about who is going to play music at your wedding reception. We're talking about that shiny accessory you'll add to your hand. Most times, it is the ladies that cut out pictures or create Pinterest boards of their dream engagement ring and wedding set.  But guys, don't overlook this step. There are a lot of new and fresh options for your wedding band! Different than even your wedding day suit or tuxedo, your wedding band is something that you will wear from now until eternity (at least that's the plan) and you will look at it every day so you should really love it! No different than finding the perfect car, watch, or even lawn mower, you must make an informed decision when selecting the perfect men's wedding band.  You need to find a wedding band that fits your personality, style, and budget. Below we have highlight some our favorite types of wedding bands based on different groom profiles.
Have questions about watches, cufflinks, etc..? Check out our Guide to Men's Wedding Jewelry. 
The Rustic Groom
The rustic groom is a gent who is pretty no nonsense, not really a fashion guy, loves the outdoors and is often busy with his hands.  This guy is not too much into flashy things or jewelry that needs a lot of maintenance to keep it looking good so he needs something that is built to last.  For the rustic groom, we recommend the following: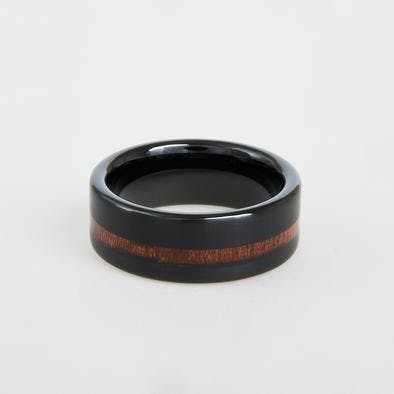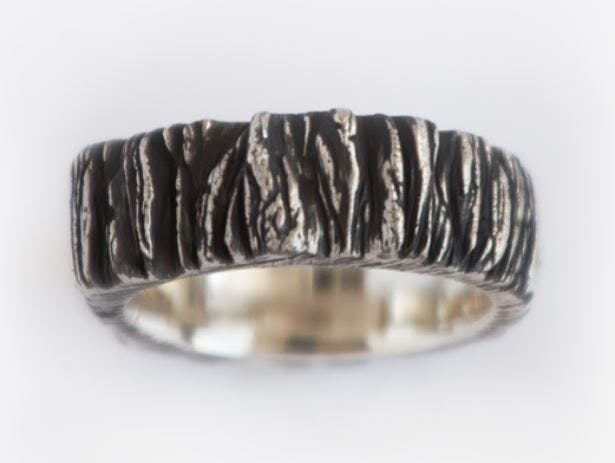 The Creative Groom
This groom is likely a creative by nature. Maybe he sings in a rock band or he is an abstract painter.  The ordinary just will not do for this groom. He needs a ring that is all his own and sets him apart from the rest.  Not looking to break the bank with his ring purchase, he needs something that is out of the box but not outside of his budget.  He doesn't mind if his ring attracts a little attention and is the start of a great conversation. For this groom we recommend:
The Classic Groom
This groom is pretty strait-laced.  He embraces tradition and formality and is pretty reserved in nature.  He does not need or want a showstopper ring that attracts attention. Instead he would prefer that his ring appear as if it had always been there – "nothing new to see hear, folks!" This groom wouldn't even mind if the ring were an heirloom passed down from a great-grandfather because with this groom tradition is a perk.  For this groom we recommend:
The Athletic Groom
For the athletic groom, the wedding band must be able to withstand this gent's active lifestyle and not get in the way.  If this guy could get away with no wedding band he probably just might. He may also be the type that has a band tattooed beneath his actual wedding band for times when his life gets too active for a ring.  This ring needs to be able to withstand being knocked around and not show the wear. For this groom, we recommend the following:
The Preppy Groom
The preppy groom is all about the details. He is a gent that takes a lot of care in selecting every element of his look (including his wedding band) and enjoys sartorial splendor. After all, style is in the details! This groom will enjoy a ring that reminds him of his preppy roots when he looks down at his hand day after day.  Whether it be with cable knit or striped details this ring needs to be preppy all the way. For this groom we recommend: 
Wondering how to coordinate other wedding accessories? Check out our Suited for Style blog full of important tips from our very own professional groom stylist, Courtney Arrington-Baldwin.