Patterned Tie with Wedding Suit?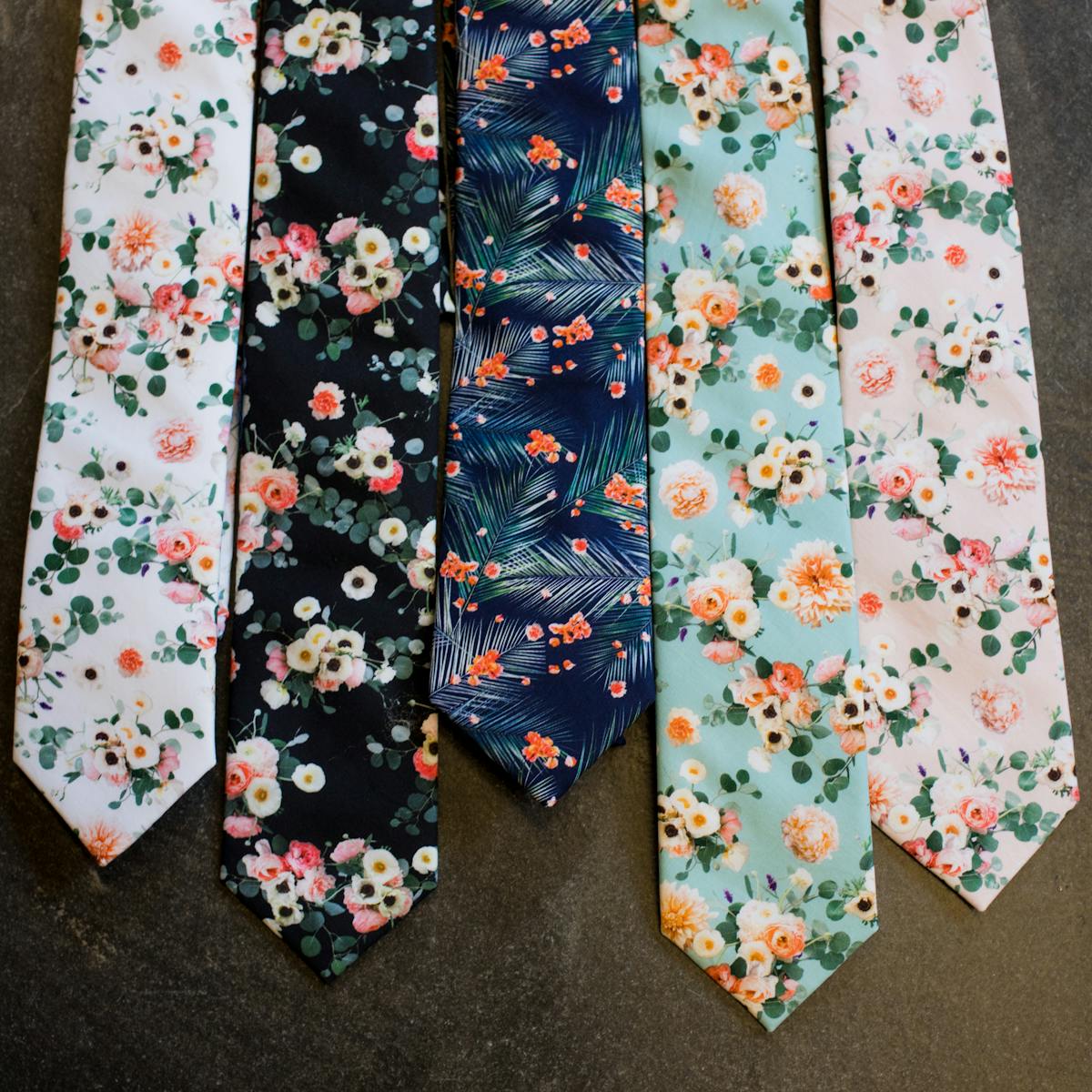 Question:
Hi! I have a quick question for you.  I am getting married in September in Montauk and I am trying to figure out what tie to wear.  I am not a big fan of bow ties and would like to wear a necktie but I don't want to wear a solid color necktie.  Any suggestions of a tie that I can wear that will still be wedding appropriate? I will be wearing the SuitShop Light Blue Suit for the wedding.
Answer:
Thanks for writing us! We can certainly help out with your question. Before we get started, congratulations on your upcoming wedding! We are delighted that you have selected one of our newest suit colors to wear for your wedding day.  The light blue is going to be stunning in Montauk!  When selecting a necktie other than a solid color necktie for the wedding day, the key is to select something that will not read business on the wedding day.  The tie you select should instead read special occasion.  Consider a necktie with a subtle repeat pattern like pin dot, floral, or fallard print neckties.  Pin dots are smaller than polka dots and will be very appropriate for the wedding day.  Also, floral print ties will be very nice for the wedding day and may provide an opportunity to incorporate other details of the wedding.  For instance, patterned daisy, hibiscus, or palm leaf ties would be perfect if these elements are already included in your wedding details. And if you want something more preppy considering the Montauk location of your wedding, consider a madras, gingham or seersucker necktie to wear with your light blue suit.  Be careful of ties with large check or bold diagonal stripes as they will tend look more business.