Spring 2023 Wedding Color Palettes & Top Trends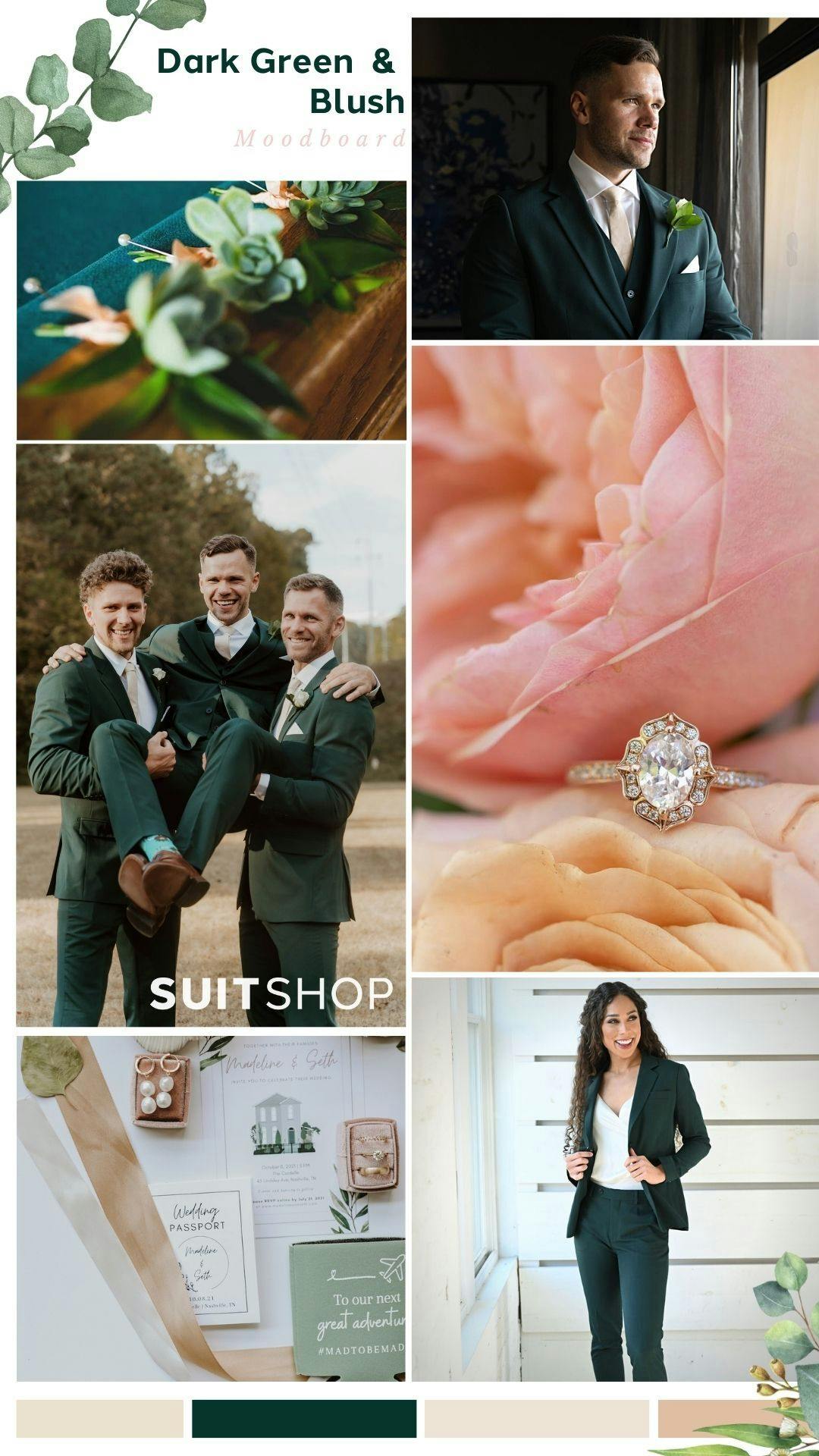 2023 is here and we are ready to Viva Magenta. With a new year comes new trends in weddings, from fashion updates to audio guest books. Here are the top color palettes for Spring '23 and weddings throughout the year to inspire your outfit choices, plus a few trends to keep in mind as you plan your upcoming wedding.
Wear your heart on your sleeve, literally. 
While we've often seen couples embroider wedding dates, special messages, and vows onto the inside of their dresses or the back of their ties, letting these special messages show is trending now. Celebs like Hailey Bieber and Kourtney Kardashian put this trend in the spotlight with their unique bridal gowns and veils. 
Keep it classic. 
Naomi Biden's wedding at the end of 2022 is serving as major inspiration for a modernization of old-school, traditional wedding day looks. Thanks to the couple, there's new enthusiasm for grooms to wear a black tuxedo with oversized bowties and brides to wear lace high-neck gowns with veils as long as the aisle. 
Something else to take note of from Naomi and Peter's wedding: if you're getting married in colder weather, try having the bridesmaids wear a jacket or blazer over their dresses. With SuitShop's pieces sold as separates, you can get a suit jacket as a chic style to keep warm, and you can keep the piece forever to wear more casually (think blazer with jeans). 
Take a twist on the traditional white wedding dress. 
This year a major wedding trend is blue wedding dresses. Check "something blue" off your list and be bold in blue. Blue wedding dresses pair beautifully with blush, white, or navy bridesmaids dresses and navy, tan, or gray suits. This color palette is uplifting and sure to help you keep your cool on the big day. 
Another trend we absolutely love? The wedding dress SUIT. From the courthouse to the ballroom a suit dress is a comfortable alternative to the bridal suits and jumpsuits we've seen in recent years and we are ready to provide them for our customers. Reach out to us at info@suitshop.com and we'll help you set up a custom order for a suit dress in the color of your choosing, yes including sky blue. 
Embrace your inner Dancing Queen. 
With the highly anticipated movie coming out in July, you will be on or ahead of the trends by incorporating a whole lot of Barbie pink into your big day. Barbiecore can be celebrated anywhere from antique pink velvet lounge furniture to hot pink bridal shoes. 
Bring on all the disco balls. From tablescapes to ceremony arches, disco balls are trending and not just on the ceiling of your dance floor. Incorporating disco balls into your ceremony will give your guests a hint that the rest of the event will be pretty groovy. 
Get ready, together. 
With the rise in elopements and micro weddings since spring of 2020 and couples looking to breaking tradition, long gone are the days of waiting until the altar to see your partner. So, if you're going to see each other early anyway, why not get ready together? You'll create some great photo opportunities as you laugh and love your way through getting ready, you may even prefer these intimate shots to the ones of you all dressed up. 
Embrace color. 
Among the trends this year is creating an event that is as colorful as your personality.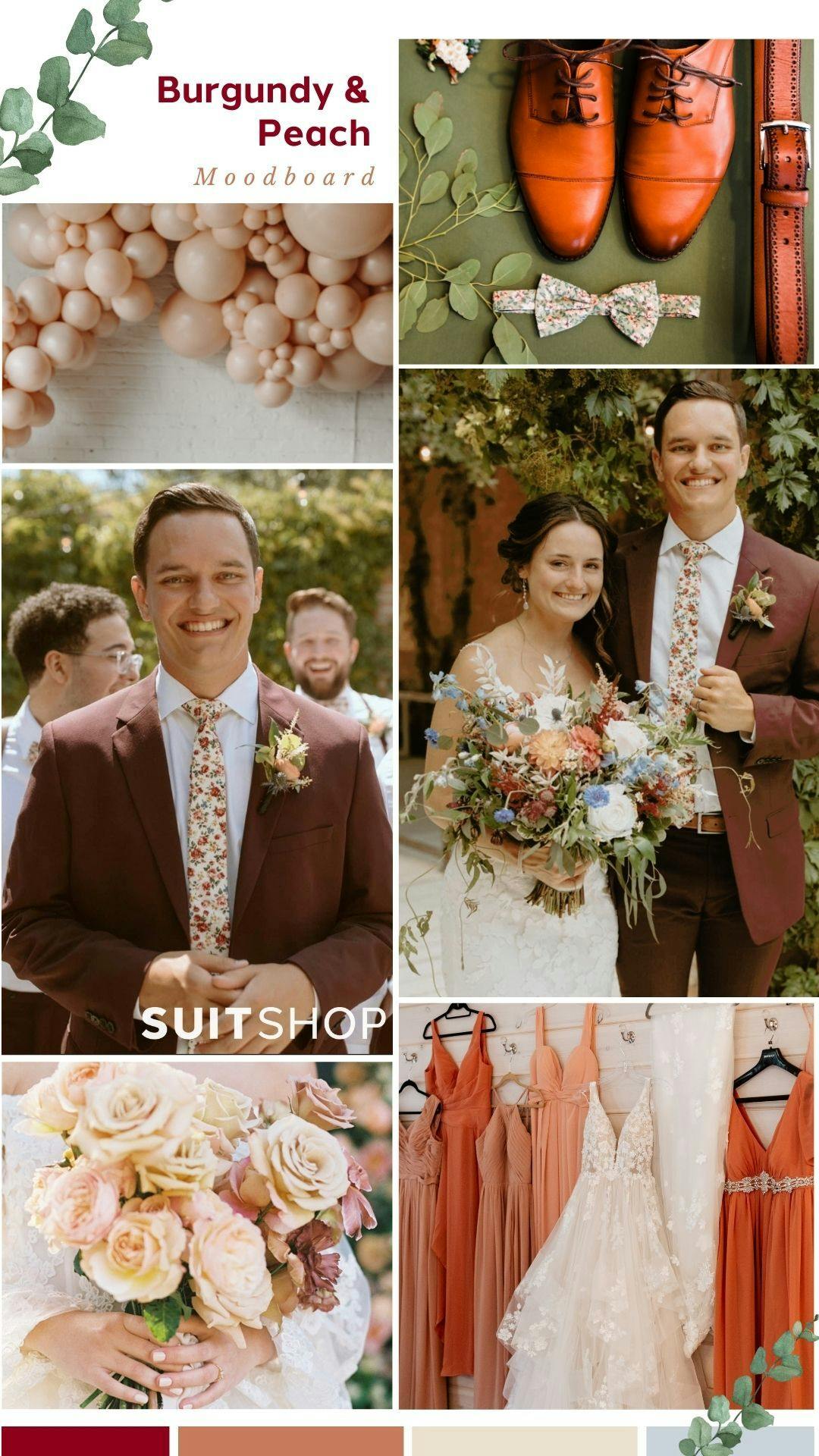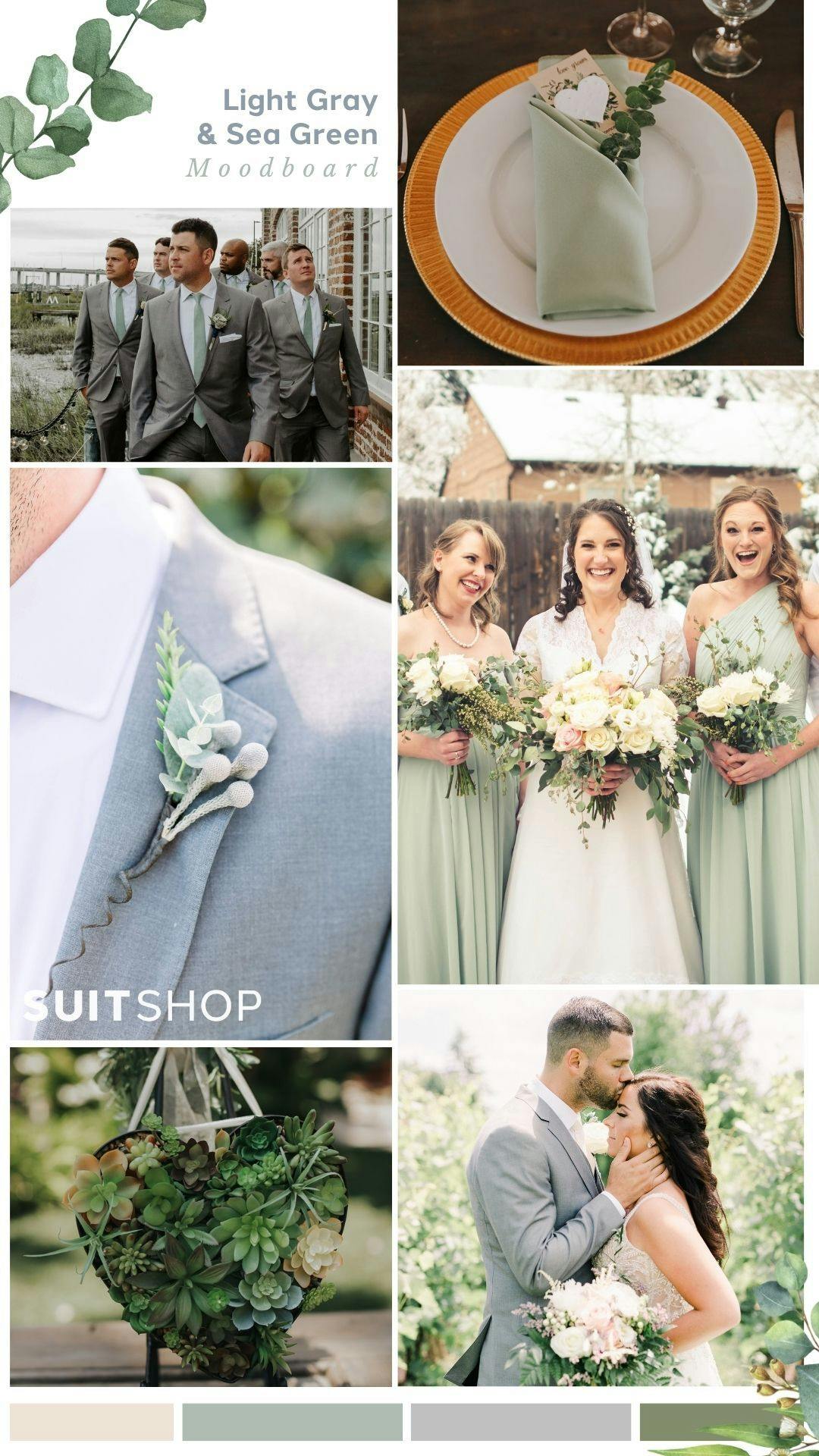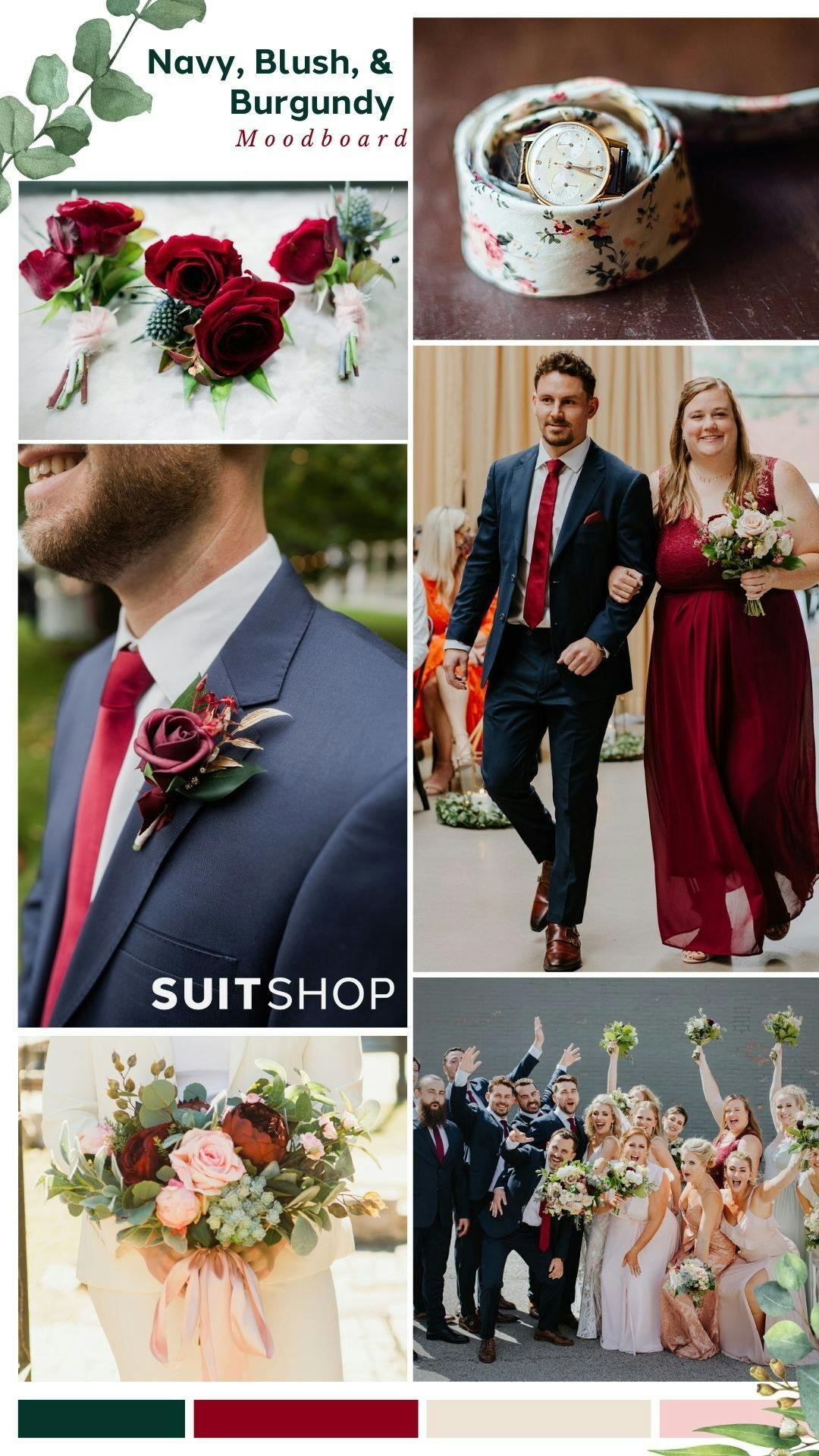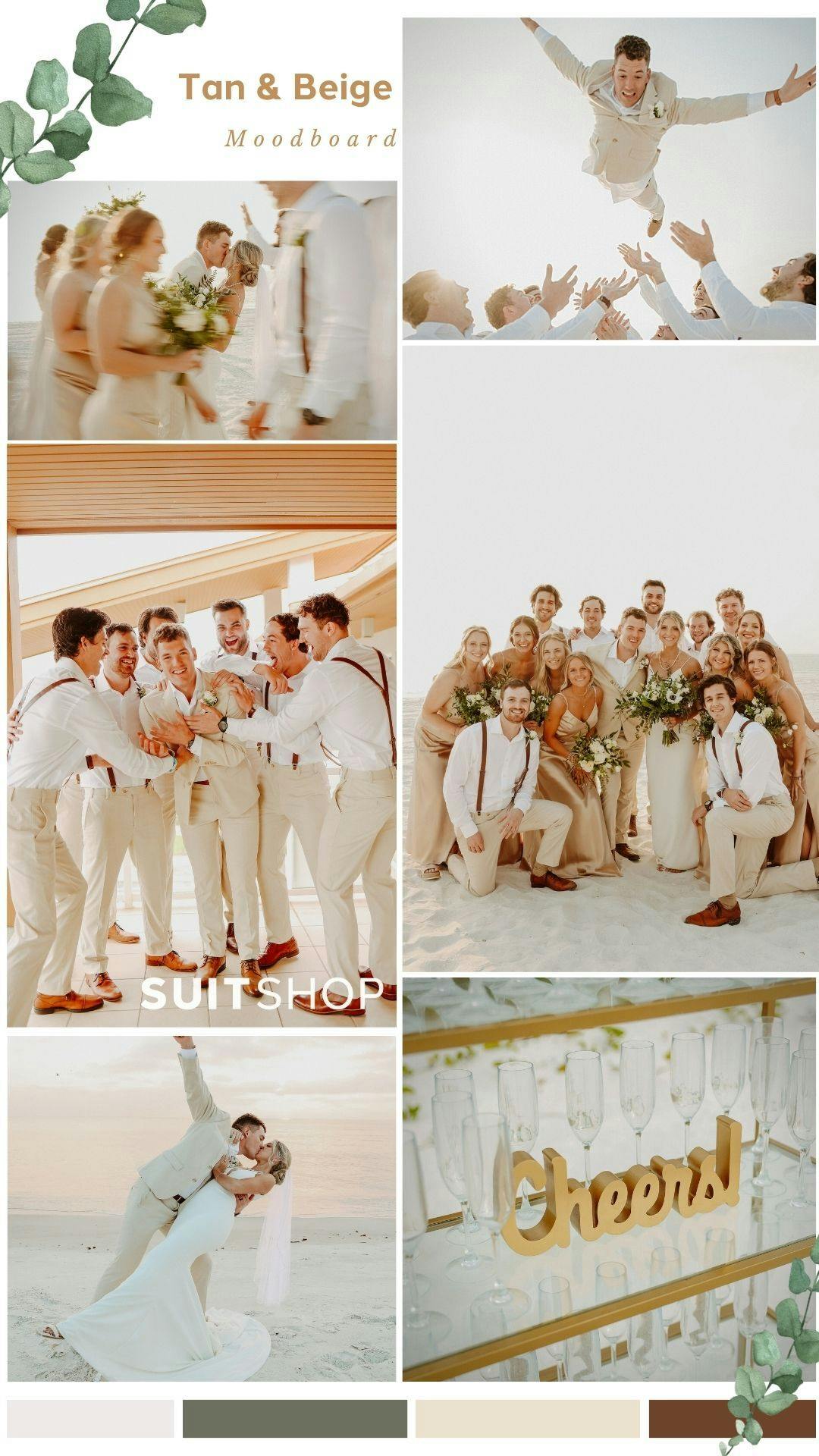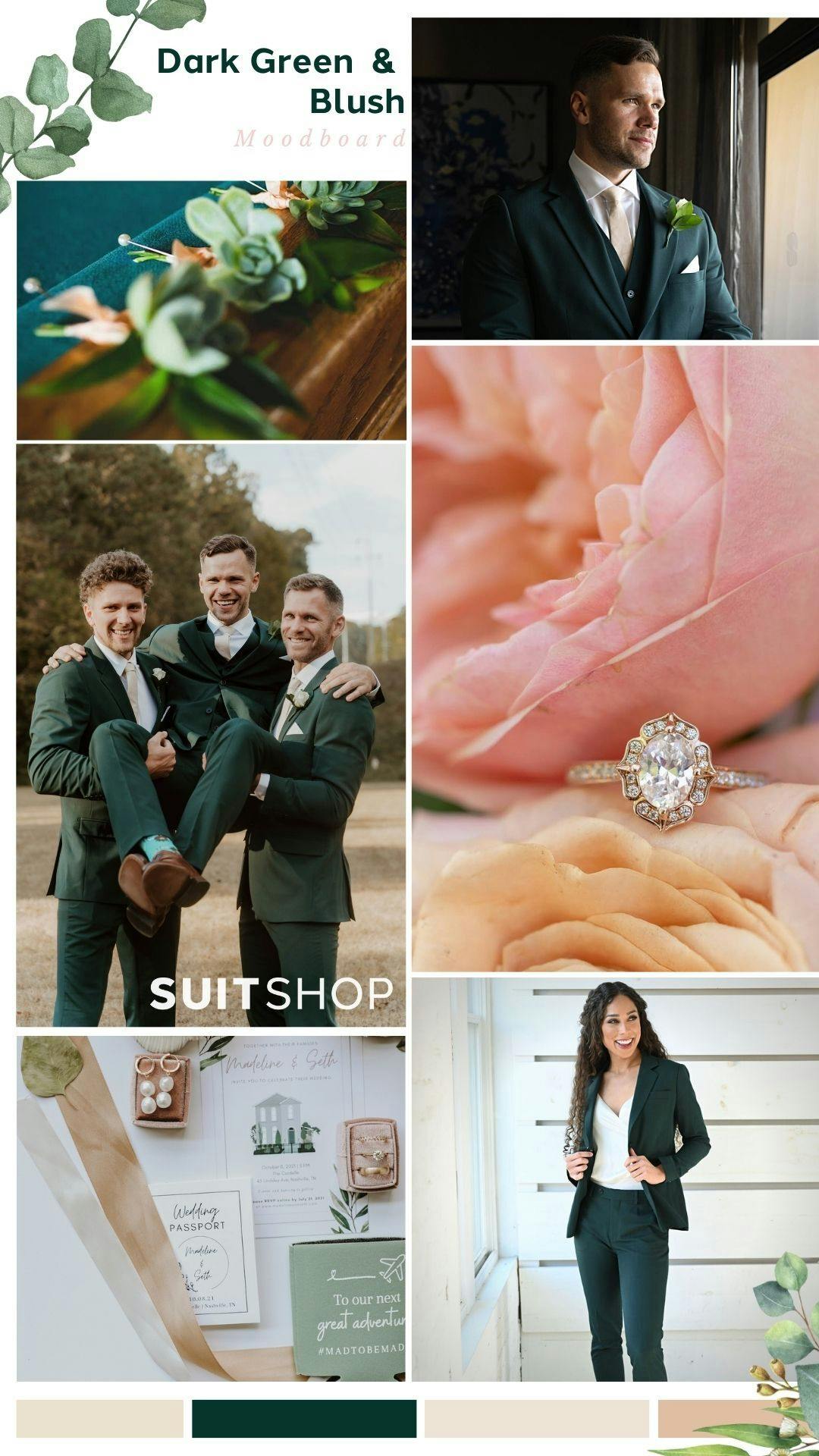 2023 is bound to be a vibrant year and we are here to make your dreams come true. Not seeing a color on our site that you're looking to suit up in? Reach out to us at info@suitshop.com and we'll see if we can make it for you. And, as always, our stylists are just a virtual call away.