The Ultimate Groom Checklist for Weddings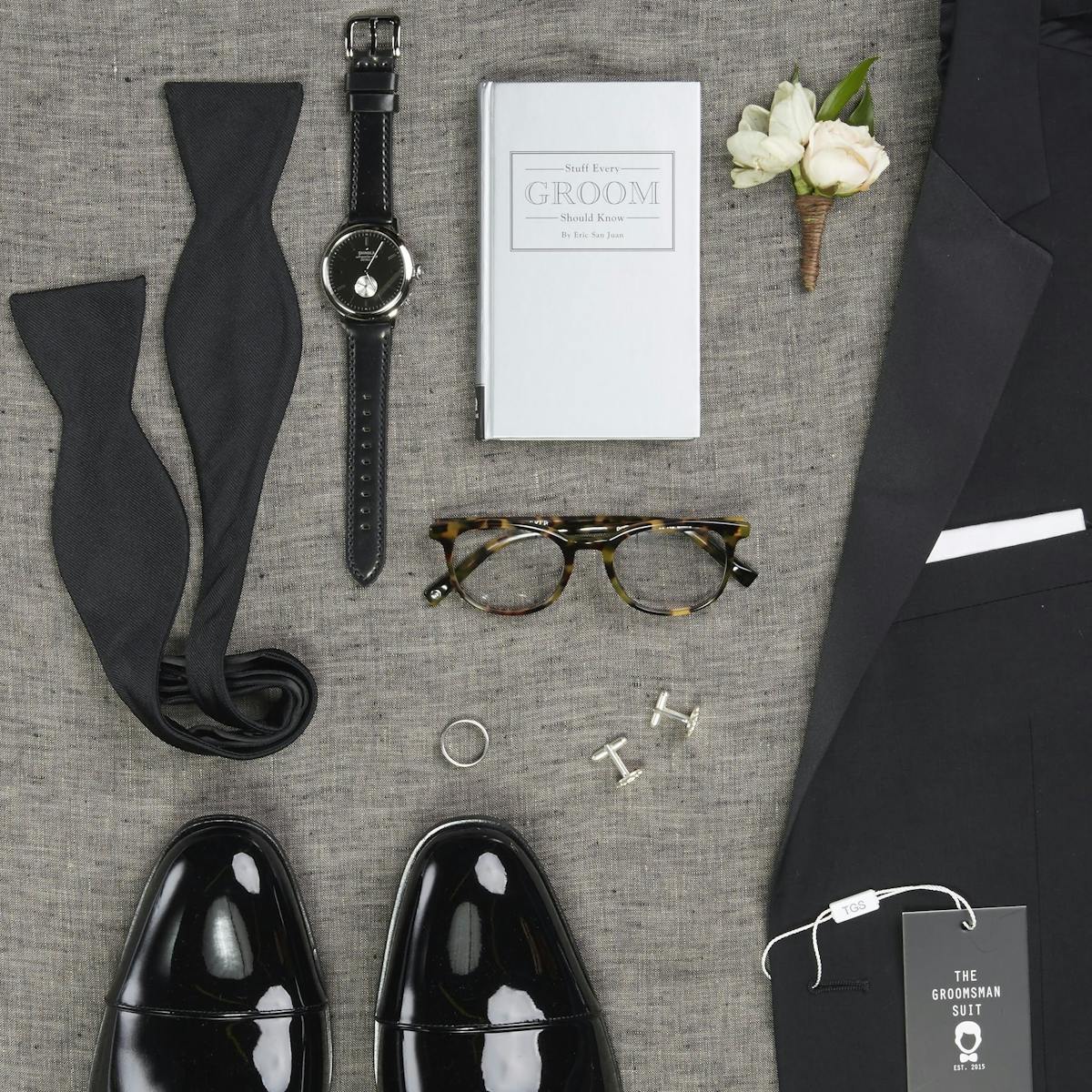 You've proposed, and now you're one step closer to marrying your best friend. Great! Now it's time to get the ball rolling. Wedding planning is no easy feat, but you can make it easier on yourself by making sure all your ducks are in a row. To make sure none of the big things slip through the cracks, we've come up with a master checklist for your big day.
Step 1: Set your budget
Before you think about anything else, you need to determine the figure that's most reasonable for you and your bride-to-be. How much will you both contribute? And will either of your families be pitching in? Also, think about the size of your immediate and extended family and whether you want an intimate wedding or a more elaborate celebration.
Step 2: Pick the time & place
After you know the financial parameters of your wedding, you'll want to pick a date and location. The earlier you determine this, the better, but you at least want to decide one year out. These two elements are particularly important, too, because they'll determine the formality of the wedding, which will affect your attire. A rustic farm venue in the fall, for example, will have an entirely different tone and aesthetic than a winter wedding in Chicago. Once you've found the perfect venue, book it as soon as possible.
Step 3: Determine the squad
You'll want to determine this list at least one year out too. Now, you may have a lot of good guys in your life, but to help narrow down your groomsmen list, think about the guys who have always been by your side and who you can see sticking by you in the future. Not everyone can be best man or a groomsman, but your other great guys can obviously still make the guest list.
Step 4: Start working on the details
Now there's a lot to think about here, so start thinking about elements like the flowers, catering, stationery and decorations at least 9 months out. When it comes to decor, you'll want to think back again to the setting of your wedding. If you're having an outdoor wedding in the spring, perhaps you'll want to create a palette of royal blue, cream rose and champagne. Or if you're tying the knot in a cathedral in the wintertime, you may want to stick to white, hunter green and rose red. Whatever palette you decide, let it be the common denominator in your decor and details too.
Step 5: Get the suiting ironed out
You've got your palette down, you know the vibe of your wedding, and now it's time to pick the suiting for you and your guys. Not sure if you should pick a black tux or a brilliant blue suit? Once again, this goes back to the overall aesthetic of your wedding. Black suits and tuxedos typically air on the more formal side, whereas brilliant blue and textured grey can be dressed up or down depending on how you work the details like your shoes, socks, tie and boutonniere. For more style tips, check out our fashion Q&A with our in-house stylist. With SuitShop, you don't have to worry about constantly being on your groomsmen's case about ordering their suits. We'll take care of it all for you — sizing, shipping and all. Get in touch about 6 months out and check this one off your list.
Step 6: Finalize your accessories
Remember the color palette that you chose? Figure out how this will connect to your groomsmen's ties, pocket squares and socks. Make sure that the color combinations compliment the bridesmaid's dresses and jewelry choices. And, don't forget about the most important accessories for you and your bride: the wedding bands! We know that you've got a lot of events filling up your calendar already so take advantage of a home trial option so you can choose your wedding band from the comfort of home. And, for your bride-to-be, check out this article from Ritani on how to find the perfect band to match her engagement ring.
Step 7: Pick groomsmen gifts
Thank the guys for standing by your side on your big day with the perfect gift. And don't be cheap! We have a few great ideas to help you get started. It also doesn't hurt to get your bride-to-be a small gift too. It could be a sweet note, breakfast in bed or something more sentimental. Grab your gifts about 2 months out.
Step 8: Rehearse and relax
You're a few weeks out, and it's time for final touches. Get your vows ready. Not sure where to start? Think of a sweet story that represents what you love about her or the traits that make her the obvious partner for you — and don't be afraid to be sentimental. You may also want to give a toast at your ceremony. Jot down a few kind words for your parents, in-laws, groomsmen and guests. Next, rally up your guys and go through the rehearsal dinner so everyone knows what to expect when the big day comes around. And last but not least, relax. Soak it all in and remember that you should have a good time too. For an extra sweet touch, on the day before your wedding, leave your bride a note she'll find when getting ready, telling her how excited you are to marry her.
Need some support in the wedding planning process? The stylists at SuitShop are always ready to assist. Contact us and we'll help you check some of these things off your list! For more advice on groom responsibilities check out our advice on brides.com.