What is cocktail attire for men?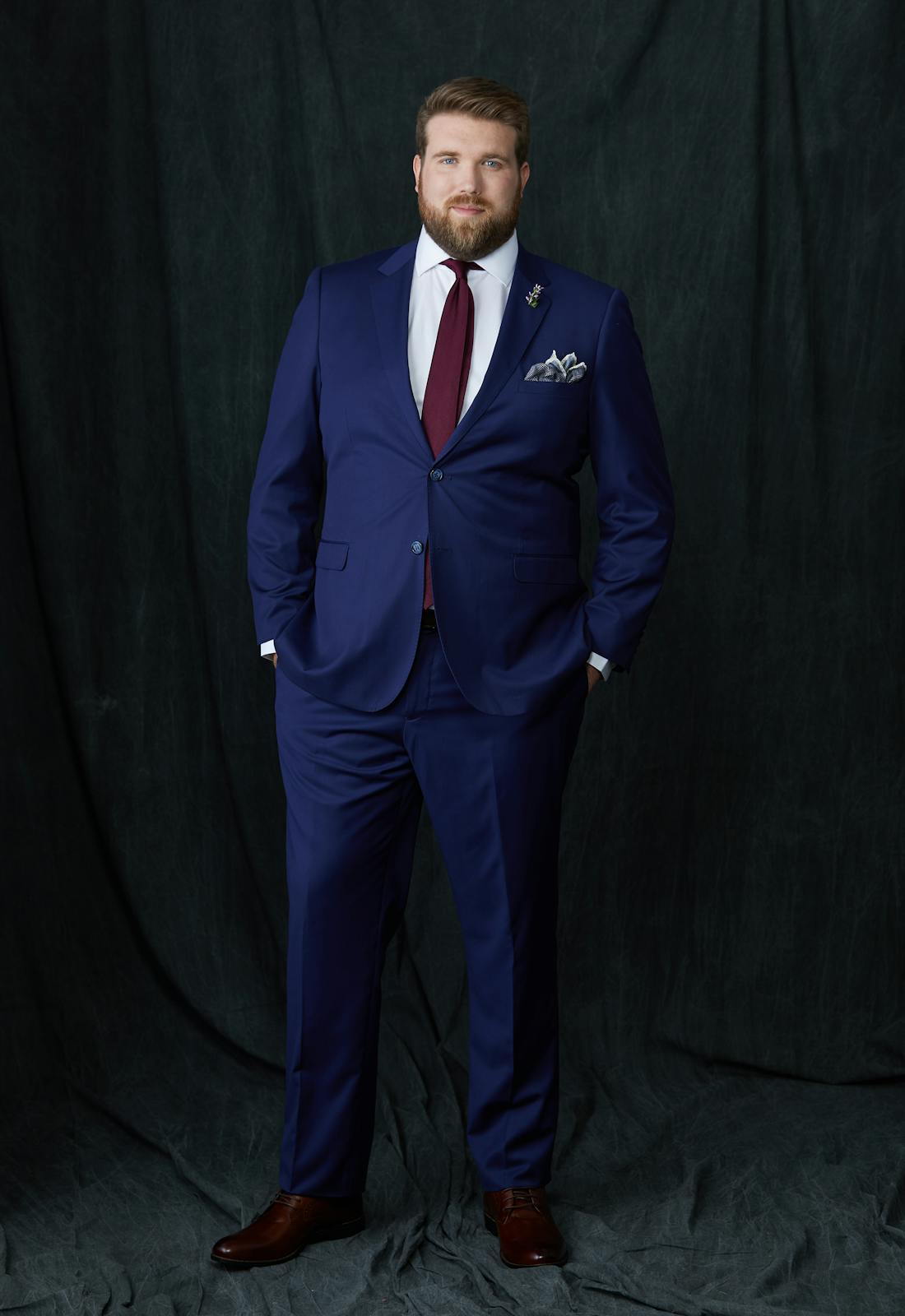 Q: So... what does Cocktail Attire really mean?
A: Ah, cocktail attire! While being one of the more liberal and confusing dress codes, cocktail party attire is an excellent opportunity to look cool and showcase your [insert adjective here: lively/quirky/nerdy/smooth] personality.
We'll start with this simple rule, no tuxedo. While not formal wedding attire, one of the biggest mistakes we see is that many people interpret cocktail attire as a casual affair. It is not. It does not mean denim, not even your "dress denim" or your Lululemon ABC's you get away with at work, are acceptable. Rough, we know.
A suit and tie is the perfect cocktail attire for men. If you are the groom, wear a 2 or 3-piece suit. If you are a guest, wear a suit, or a sleek sports jacket with a pair of trousers and a tie.
Medium to darker blue and grey fabrics are great year-round options. Light-colored fabrics are more suited (pun intended) for Spring and Summer months. The time of day should also be taken into account. We recommend stepping outside your comfort zone, especially in the summer! Experiment with lighter or brighter colors and patterns for daytime events, and more muted tones for evening events. Seasonality is important as well. For example, in Chicago, a light grey suit is most acceptable and commonly seen from mid-April until mid-September, not the Winter.
As for your shoes, try not to wear a light brown shoe with your dark suit. It's distracting and draws peoples' eyes away from your outfit. Pair tan shoes instead with light blue and light gray suiting. For a dark suit, wear a medium to dark brown shoe. You can even wear black shoes if it's an evening affair, but if you're like me and prefer brown or different colored shoes (blue, green and grey shoes anyone?), darker is better. 

A cocktail attire event is the perfect opportunity to accessorize in a way that might be too bold for a professional setting. An interesting accessory has the power to make your outfit unique and memorable compared to the other men at the same event. Try changing up the pattern on your socks with designs from No Cold Feet, the color of your tie or pocket square, or wear unique cuff links.
You can opt out of a tie, but definitely make sure to include a pocket square or some other accessory to look like it was purposeful. Purposeful is key.
As always, get in touch if you have any specific questions for yourself, your bridal party or any guests.