Style-Guide: What to Wear to South Asian Weddings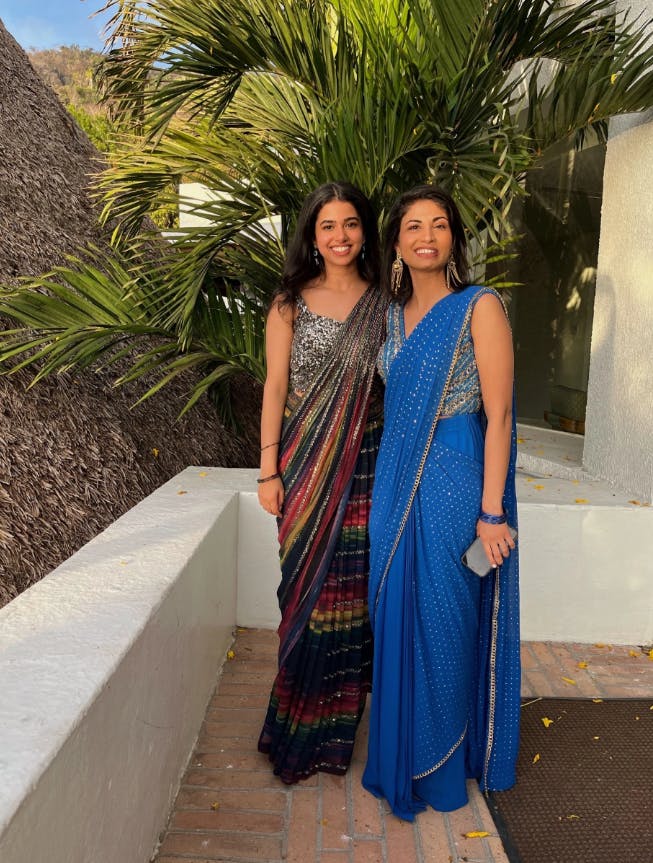 Going to an Indian or South Asian wedding? Joining in on joyous, often multi-day extravaganzas, you're lucky to join in on the ceremonies and festivities as a guest at a South Asian wedding. With the invitation secured, it's time to lock in your attire.
Expect All Events
Typically involving three days of events, one simple outfit won't cut it for a South Asian wedding. The wedding kicks off with the ganesh puja, a ceremony with a smaller group of attendants to bless the marriage and start the rituals. The next day, henna is done during a mendhi ceremony just for women, and later that evening, the full wedding party and all the guests come together for the sangeet–a dance and music event held ahead of the wedding ceremony the next day. On the third and final day, the marriage itself takes place, followed by the reception.
Know Your Silhouettes
Get ready to be the best dressed guest by mixing in classic styles.
Saree: An elaborated draped garment customarily constructed of cotton or silk.
*Bonus hack* drape sarees include skirts with pre-stitched, attached wrap-around draping, so you don't have to fuss with figuring out the draping yourself and it comes out perfect every time.
Anarkali: A flowing frock-inspired dress. In modern designs, this can refer to one-piece formalwear gowns.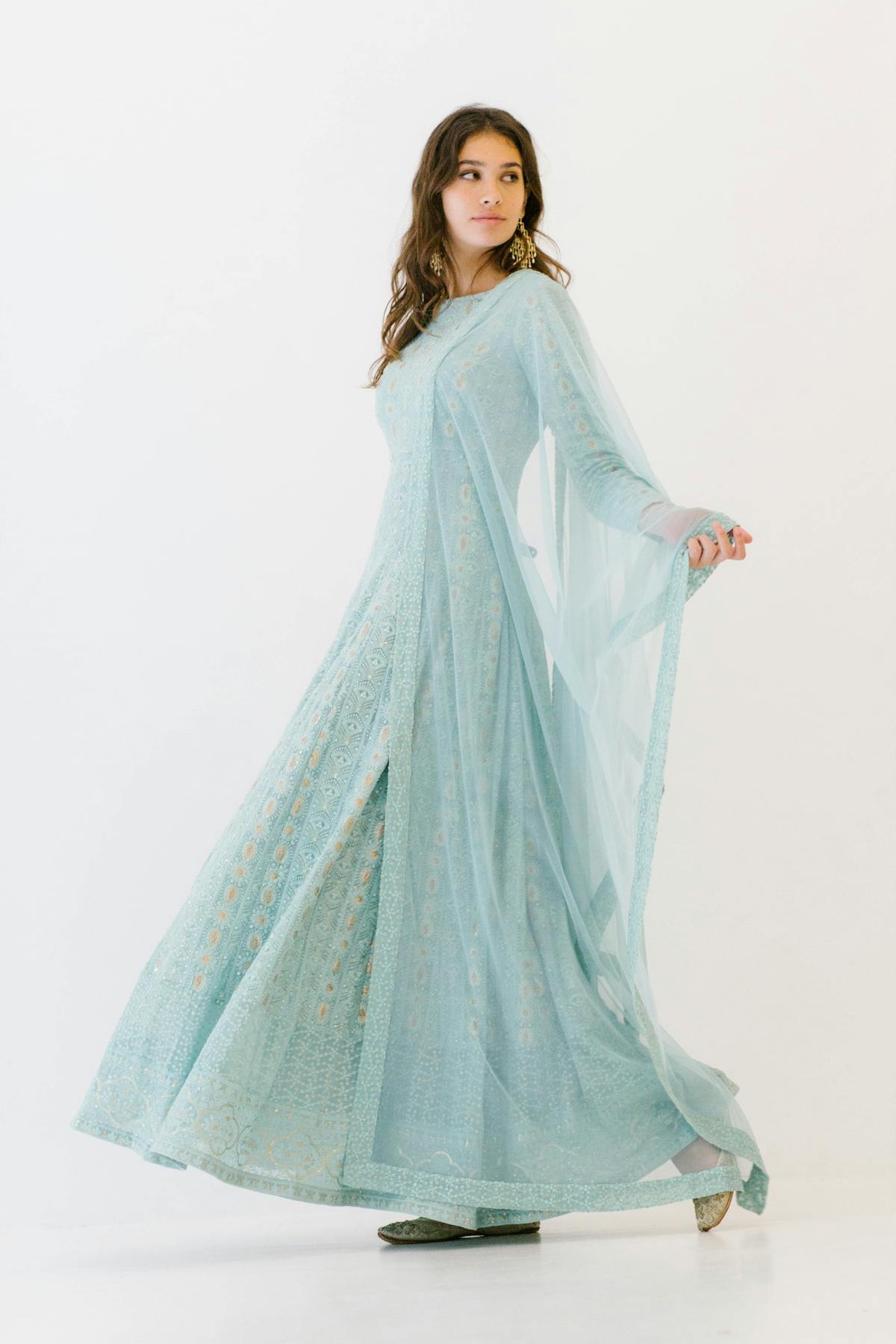 Sharara pants: Palazzo style pants that are very wide and deliver a similar look to a skirt.
Dhoti pants: Loose trousers, these billowing pants deliver the saree look without any worry about pleats or draping.
Kurta: A loose, long tunic without a collar. Pairs perfectly with both sahara pants as well as cigarette pants to create the appropriate look for any occasion.
Lehenga: A full, ankle-length skirt paired with a cropped blouse.
Indian and South Asian weddings are vibrant celebrations, the spirit of which should be reflected back in your outfit as a guest. It's appropriate, respectful, and fun to go bold with your colors, especially if your fabrics include metallic accents and threads. True reds are reserved for the bride, so steer toward other options: think jewel tones and sunny shades. Also layer on coordinating dupattas–fabric drapes to add over top of your formal look–to bring in even more color and texture.
Don't Forget Details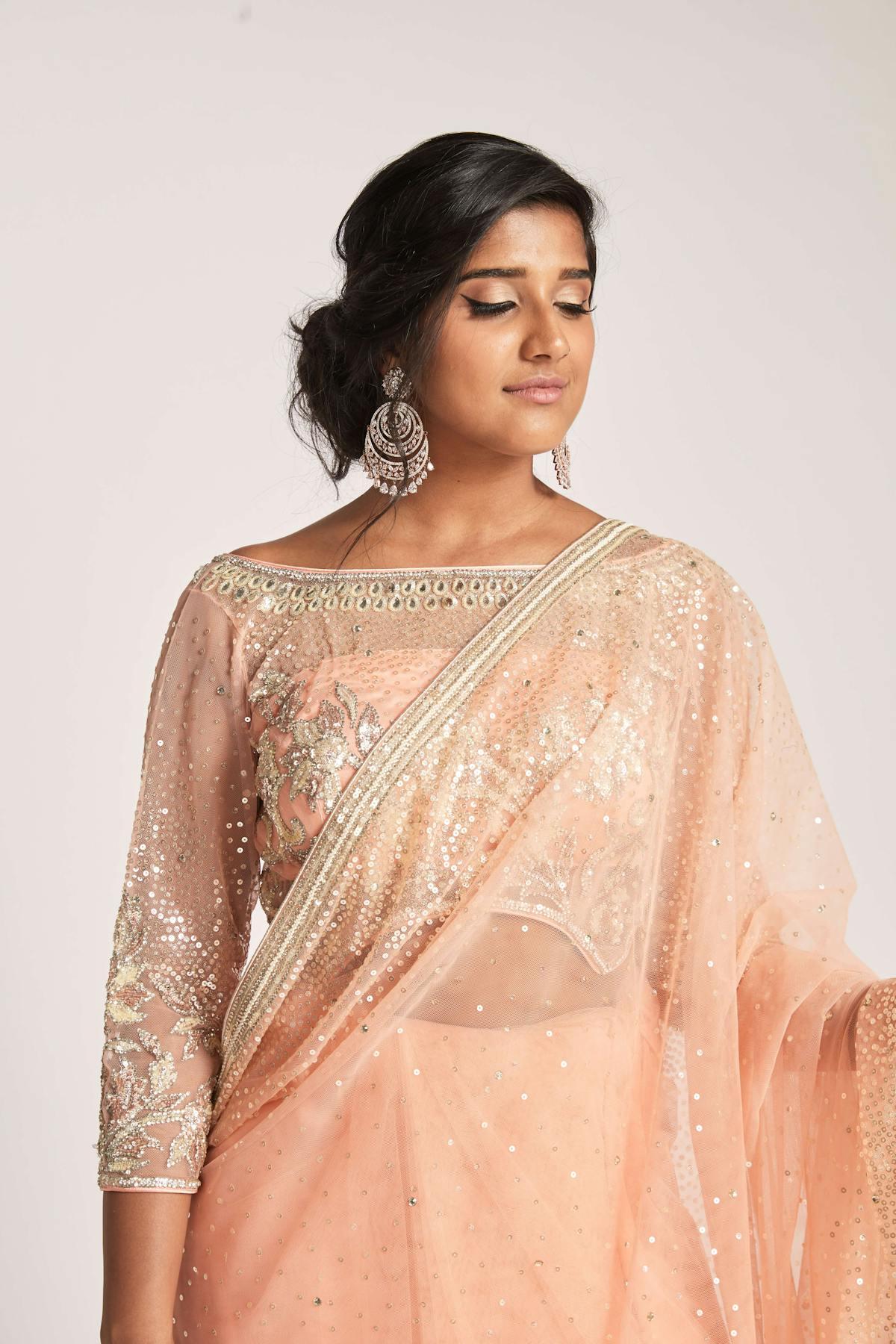 Garment style and color aren't everything here. It's the details that make the look work. South Asian fabrics trend toward those with shimmering threads woven throughout, beadwork and sequins, and intricate patterns embroidered along borders and at the waist. Draped construction is also a hallmark, so adding in texture, either through the fabrics themselves or by layering extra pieces, is a perfect touch. Shining bracelets and dangling earrings aren't just accessories but necessary elements of the overall look, accentuating the metallic notes in the garments. This is the space to experiment and get creative.
As a guest, there are a few important guidelines to keep in mind to be respectful, look the part, and fully enjoy the fun at a South Asian wedding.
Written on behalf of Sani, a fashion brand committed to increasing the visibility of South Asian craftsmanship and techniques. Now run between Delhi, India and North Carolina, we create approachable-luxe, thoughtfully designed, and culturally inspired clothing and accessories.