Women Owned Businesses You Need to Know About While Planning Your Wedding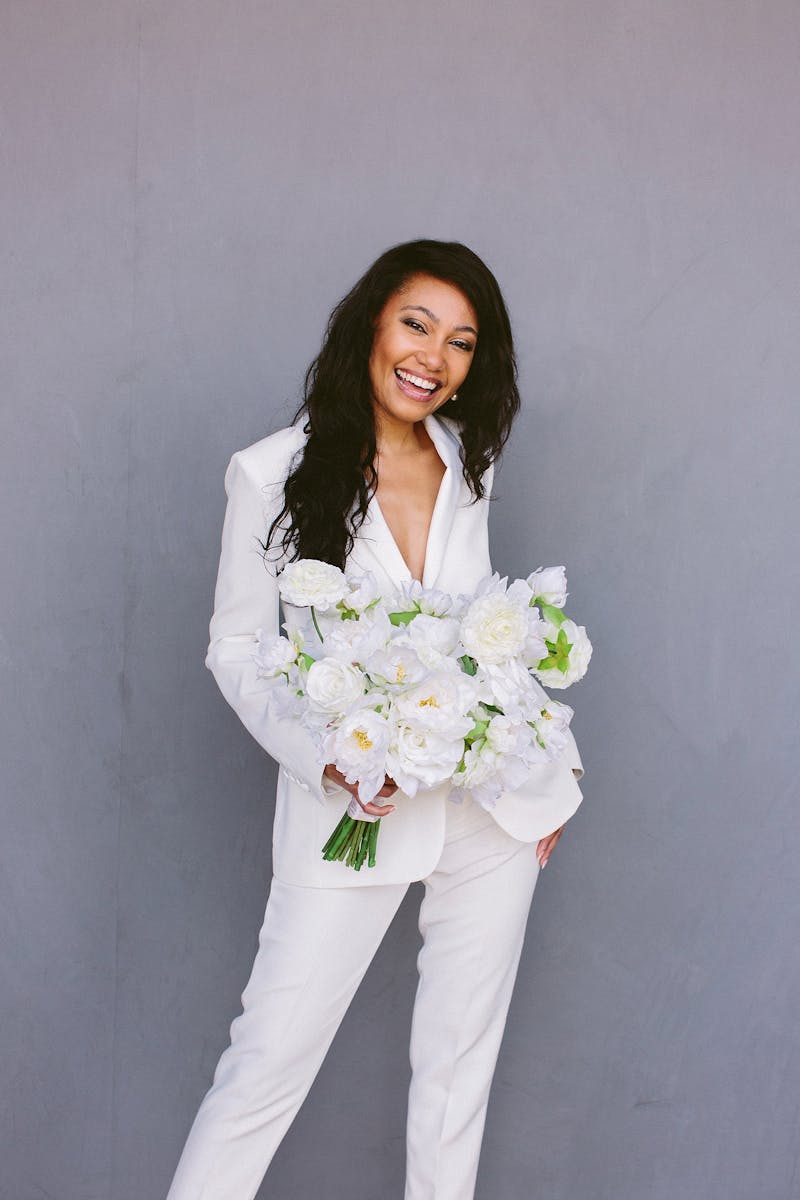 In case you don't know the story of how SuitShop was founded, the idea for our business was born from our co-founder Jeanne's personal experience planning her 2013 wedding. She and her husband went the tuxedo rental route only to be disappointed by the logistics, poor fit, and price. Using her fashion industry experience, Jeanne set out to create a new solution for black tie attire: a sharp-looking tuxedo and suit that could be purchased for less than the cost of a traditional rental. Diana, her longtime childhood friend, joined her efforts and SuitShop, formerly The Groomsman Suit, was launched in February 2016. And, they went on to hire a team of ladies to help customers look sharp. 

As a women-run business, it is really important to us to support other women-owned businesses. We've had opportunities to network with some great female entrepreneurs and are sharing a few of our favorite women-owned wedding brands to check out as you plan for your wedding day: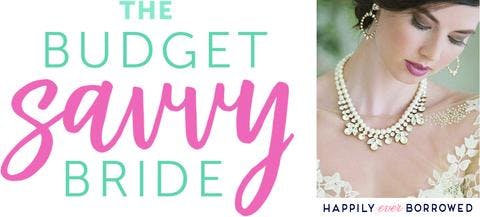 The Budget Savvy Bride
Similar to our start, founder Jessica Bishop was planning her wedding and had trouble finding budget-friendly options for your perfect wedding vision. "The way weddings are often portrayed in the media and in society is that they tend to be over-the-top expensive affairs -- I want to bust the myth that you have to spend a fortune to have a beautiful wedding day. We've proved 1000x over that your wedding doesn't have to be expensive to be amazing," she says. Her absolute biggest, #1 tip for couples is to make sure they have done the math and figured out what they are able and willing to spend on their wedding before they start buying or booking anything! Check out thebudgetsavvybride.com for tips and deals!

Happily Ever Borrowed
Happily Ever Borrowed is an e-boutique to RENT your bridal accessories; tiaras, bridal veils, wedding headpieces, jewelry and more! Founder Brittany Finkle was inspired to start her business when her sisters were getting married and she began wedding dress shopping with them. She was floored at how expensive veils and accessories were - sometimes close to or exceeding the price of the dresses! "That's how we decided to start renting these one-time-wear items," she says. "I love working in the wedding industry because i can feel like a fairy godmother at times. When I hear brides say, 'I wanted to wear a beautiful lace cathedral veil but couldn't justify the price...until I found Happily Ever Borrowed' - it makes it ALL worth it!"

Something Borrowed Blooms
We've had the pleasure of displaying SBB centerpieces in our showrooms and were honored to outfit models for one of their recent shoots! Something Borrowed Blooms offers silk flowers for bridal and bridesmaids bouquets, boutonnieres, garlands, flower combs and crowns, centerpieces, aisle markers, and more to rent for your big day. "We're so honored to be a part of each and every wedding that we serve," says founder Laken Swan. "We love the concept of renting an item that is only used once or for a limited amount of time to minimize the investment cost and waste. Give yourself permission to break tradition."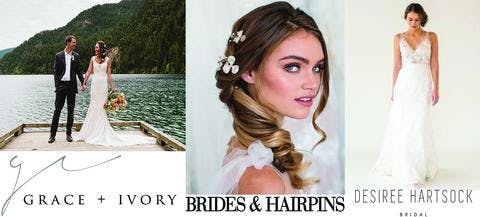 Grace + Ivory
Grace + Ivory was founded by Tina Zysk to pave a path towards better bridal shopping that was more in step with what modern brides want: choice, independence, personalization, and quality. Grace + Ivory also donates 10% of proceeds from each dress sold directly to The Whole Girl Fund which has programs around the world focusing on girls' health, education, empowerment, & community involvement. (graceandivory.com) You have an opportunity to meet owner Tina and check out these gorgeous dresses in Chicago right next to SuitShop's showroom. Click here to make an appointment. 

Brides & Hairpins
Brides & Hairpins launched in 2011 by founder Nicoletta Daskalakis while she worked as a celebrity hairstylist and makeup artist and became obsessed with gorgeous headpieces and the trends in the bridal and evening industry. Their items are designed in California and handmade and can be found in BHLDN, Nordstrom, Bloomingdale's, and David's Bridal. They say, "ALL women are beautiful and special and your headpiece is the cherry on top." (bridesandhairpins.com)

Desiree Hartsock
You know founder Desiree Siegfried from The Bachelorette season 9 where she met the love of her life, Chris Siegfried. Desiree attended the Fashion Institute of Design and Merchandising in Los Angeles, CA, and is a stylist, blog creator, author, and designer! With her new line ,Desiree Hartsock Bridal, she says, "my hope is to design wearable gowns that bring about confidence, beauty, and a peace of heart as a bride begins her journey into marriage. It's one of the most special moments in a woman's life and is an honor to be right there with you on that day, as you walk down the aisle in one of my gowns." (desireehartsock.com) 

Of course this is just a small sample of the many amazing women-owned wedding brands out there but we hope this helps you while you're searching for the vendors to help make your wedding day perfect. Reach out to us at info@suitshop.com for more tips and to let us know how we can help you and your wedding crew!