10 Tips for Making Your Outdoor Wedding Perfect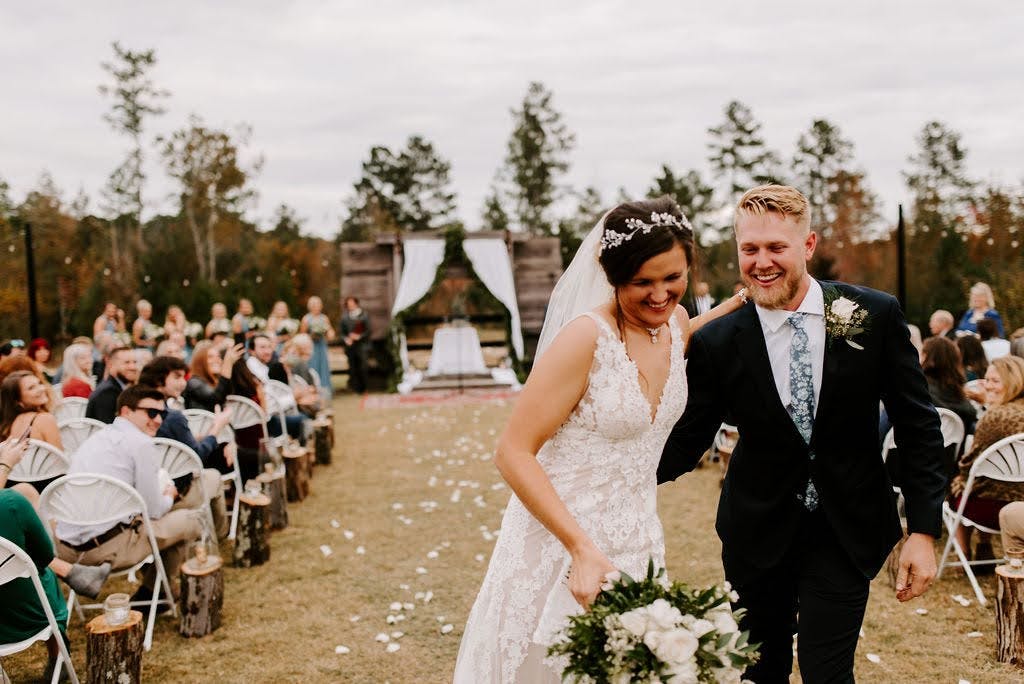 Wedding planning starts with making sure everything fits that image you have in your head. When you call to mind that image, do you see an outdoor wedding? Especially beautiful scenery, perfect wedding photo backdrops, limitless decor and creativity options, lower venue costs, and added sentimentality; what's not to love about an outdoor wedding? So many people have the dream of getting married on the beach, and there is no reason not to go for it!
Unfortunately, it's fair to say an outdoor wedding isn't as predictable or easy to get right as getting married within four walls. Weather and other interruptions can make for something of a challenge. But all of these difficulties can be overcome and are well worth it for the wedding you want. A few simple tips will help you plan smartly, navigate weather troubles, and create your perfect outdoor wedding.
Choose the Right Venue
This is crucial no matter where you want to get married. It's important to make sure your location fits the wedding plan of your dreams but also has parking, electricity, and any other amenities that will make your wedding tick. For instance, you might not have a great day if there are no toilet facilities! Easy to overlook, but this needs to be considered. 
This guide can help if you are planning a beach wedding.
Have a Backup Plan for Unexpected Weather
In an ideal world, you should have a backup plan in case the weather takes a turn or isn't what you had hoped for. Tents or other indoor spaces like reception areas on site could be the answer in this scenario and offer a chance to get in the dry should it rain. Backup tents can provide shelter, and some heaters can be easily hired from a rental or event hire company to give that extra protection if the temperature drops. A great way to keep guests happy and the party going is to make sure everyone's warm enough!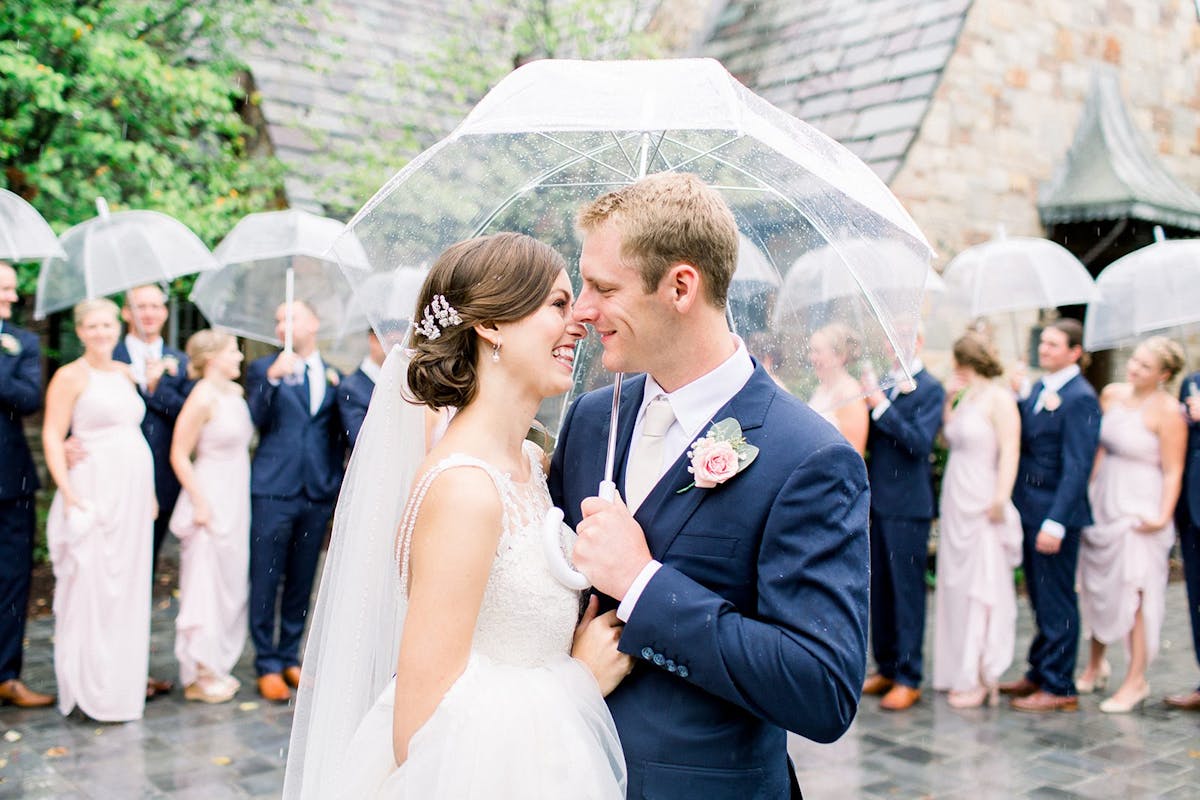 Plan to Serve Hot Chocolate, Tea, and Spiked Cider
Hot drinks will usually be welcome, especially if the venue and location you choose isn't likely to stay hot all day. Spiked cider and hot toddies are good for those who want an option with a little extra kick. In colder months, the appeal of a drink helping to warm up is obvious, but even through the summer, it can be helpful to mix in something warm alongside the lineup of more chill, refreshing options–especially as it gets cooler later in the evening.
Plan the Menu
Keep your environment and the weather in mind when you plan your menu. Finger food served under a covered area can be a good option so you don't end up having to worry about the heavens opening during a sit-down meal. A bit of clever planning means that you can create the ideal space to serve food, and there's nothing wrong with moving away from the traditional. If you want a beach BBQ, that's what you should go for!
Consider Your Style
Plenty of thought already goes into wedding attire shopping, and matching the feel of the venue is often one of the deciding factors in saying yes to the dress. It's possible you might have to weatherproof your wedding dress, tuxedo, or suit. Try to ensure you have a cover if you need it.
Protect your Guests Against Bugs
If there are likely to be bugs, you can use some candles, nets, and other deterrents. You do not want your big day to be hindered by bugs descending on your wedding and annoying you and your guests all day. Plus, you can even plan to use some of your bug-repelling tools as part of the decoration and overall aesthetic of your day.
Coordinate Outdoor Decoration
Outdoor decoration also needs to be robust so that it can survive any battle with the elements. Fortunately, there are loads of options for outdoor decorations, including tiki lights and artwork on easels, and you can even create your own 'aisle' for your outdoor wedding with lots of flowers or other decorations. And, don't forget to have fun with your decor. This is a big part of where your vision will come to life.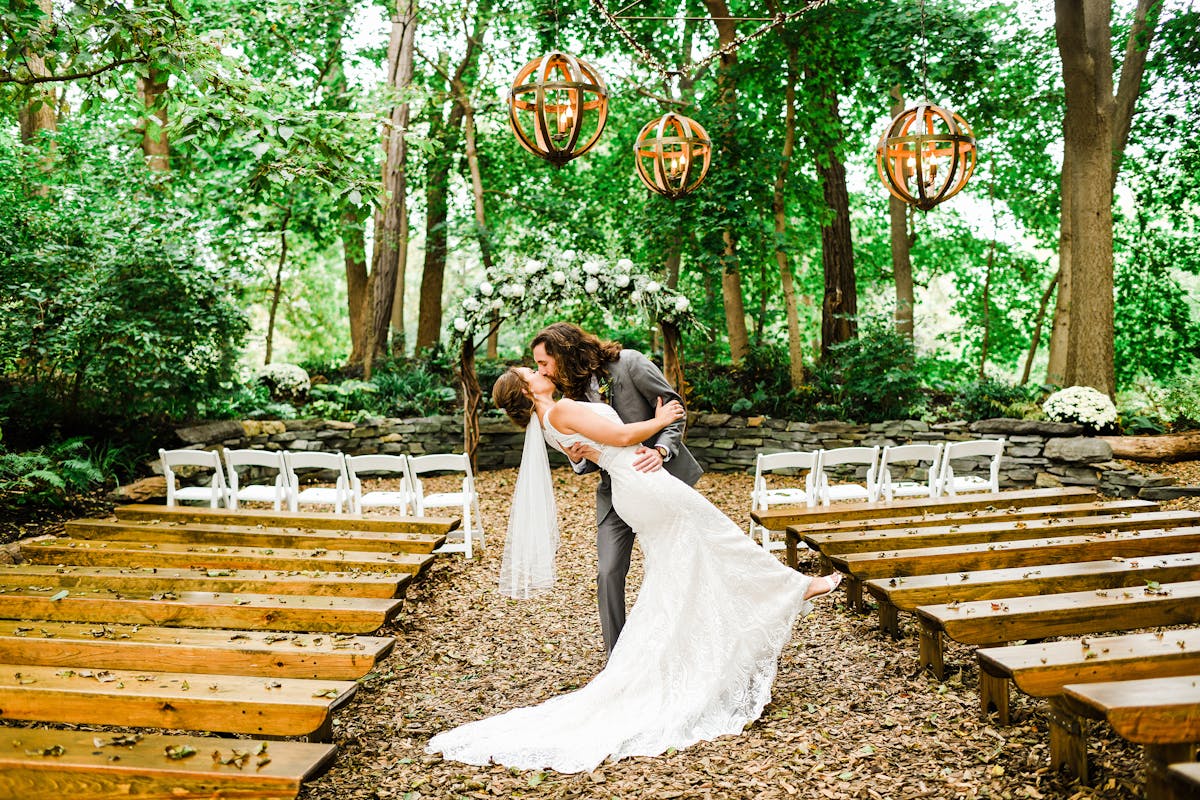 Pick Sturdy Floral Decor
Floral decorations are pretty much essential, and wedding flowers bring a lot of meaning to the ceremony. Make sure you use floral decorations that won't blow away or get knocked over if there is a hearty gust of wind, for instance. A good florist will be able to advise on which sorts of plants and flowers are suitable for an outdoor wedding.
Add to the Outdoor Light
Natural light is great for photos during the day, but as the daylight fades, you are left with bad lighting that could be a nightmare for photographers–not to mention for guests who need to see what is going on.
If you don't have power, light can be even more of an issue, so make sure you have a plan for keeping the area well-lit with decorative lighting that suits your wedding theme. Otherwise, you risk bad photos and a nightmare for guests trying to navigate their way around. Good lighting = a good event.
Make It Yours
Whether you are planning your outdoor wedding to be on the beach or on the grounds of a landmark you like, in the mountains or at the lakeside, and whether you have an endless budget or a modest one, a little bit of extra thought will help you to make your outdoor wedding perfect and fit the wedding of your dreams.