Can I wear a colored or patterned shirt on my wedding day instead of a white dress shirt?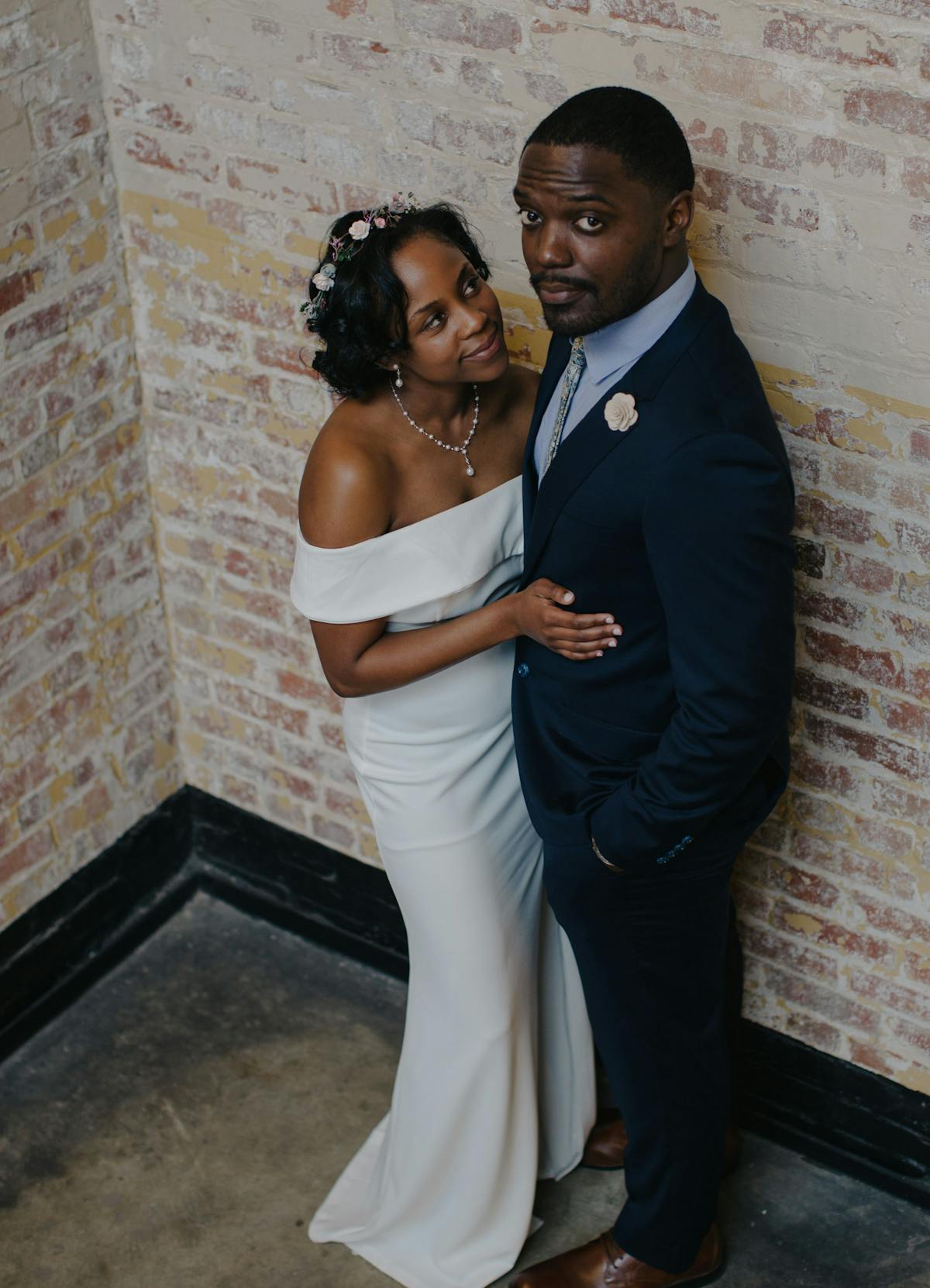 Q: I never wear a white dress shirt and was thinking about wearing a colored or patterned shirt on my wedding day, is that ok? 
A: There is no rule that says you must wear a white dress shirt, so by all means, try something different! From our perspective, wearing a colored or patterned shirt is an opportunity to showcase your style and even enhance your suit or tuxedo. From your fiance's perspective… you might want to ask first!
The word to keep in mind while choosing colored or patterned wedding shirts is "tasteful." You should ask yourself if the fabric you've selected will complement or distract from your outfit. If there's any question about it's level of tastefulness or if it would be a distraction, it's a no from me dawg.
Let's start with a colored dress shirt.
Our suggestion would be to stick to a solid, or lightly textured, colored shirt (our favorite textured shirt is a dobby weave, they add a little depth to the solid shirt, so look for that!). Unless you're going for an 80's nightclub themed wedding, stay away from neon and bright colors. Think more subtle, muted colors. 
We are fans of a good monochromatic look, so a light blue shirt under a blue suit is a pretty and safe way to go. Lavender is a flattering color for numerous skin tones, and would look great under a blue suit as well. If it's a summer wedding, think light pink. Pair any of those with a navy, silver or dark purple tie, and you've got a killer look.
For an edgy formal look, wear a light to medium gray shirt under a black tuxedo. The darker the gray, the more sleek it will look. If you find yourself asking, well why don't I wear the darkest gray I can find, or even black, so I'm the sleekest?" it is a very different look when you get into charcoals and blacks under a black tux. Tread lightly.
If the color of the shirt almost looks white, that's great. It's the subtlety that makes it even prettier, and that can even enhance the color of the suit or tuxedo. 
You don't want people to say, "Wow, he's wearing a pink shirt." Or worse, wedding day arrives and you find yourself in Peter Bretter's shoes, wishing you weren't wearing that f***ing shirt.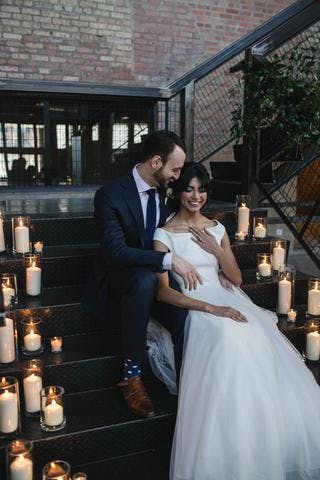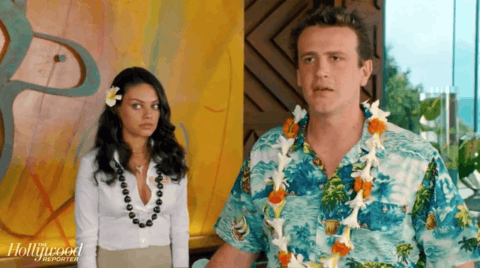 Now onto patterned shirts.
This is a little trickier, but if you go back to that important word, "tasteful," you will come out on top. Think subtle, smaller patterns. Not Hawaiian wedding shirts, big plaids, checks or gingham. Striped shirts may be difficult in avoiding a boardroom look, but if you are solid on wearing stripes, definitely ask an expert. It can be done and look very cool.
Small geometric patterns on a white shirt is probably your best bet. Don't get fancy. Wearing a solid tie is the best way to pull the patterned shirt look together. Whatever the color is, choose a solid wool tie. That's what will bring it back to wedding day.
Still figuring out how you'll incorporate color and pattern into your wedding day look? Check out our tips on patterned ties for your wedding day as well! We love making these types of looks a reality and absolutely believe they have their place on wedding day. As usual, if you want or need help, get in touch with us at info@suitshop.com!