Does my outfit have to match my date?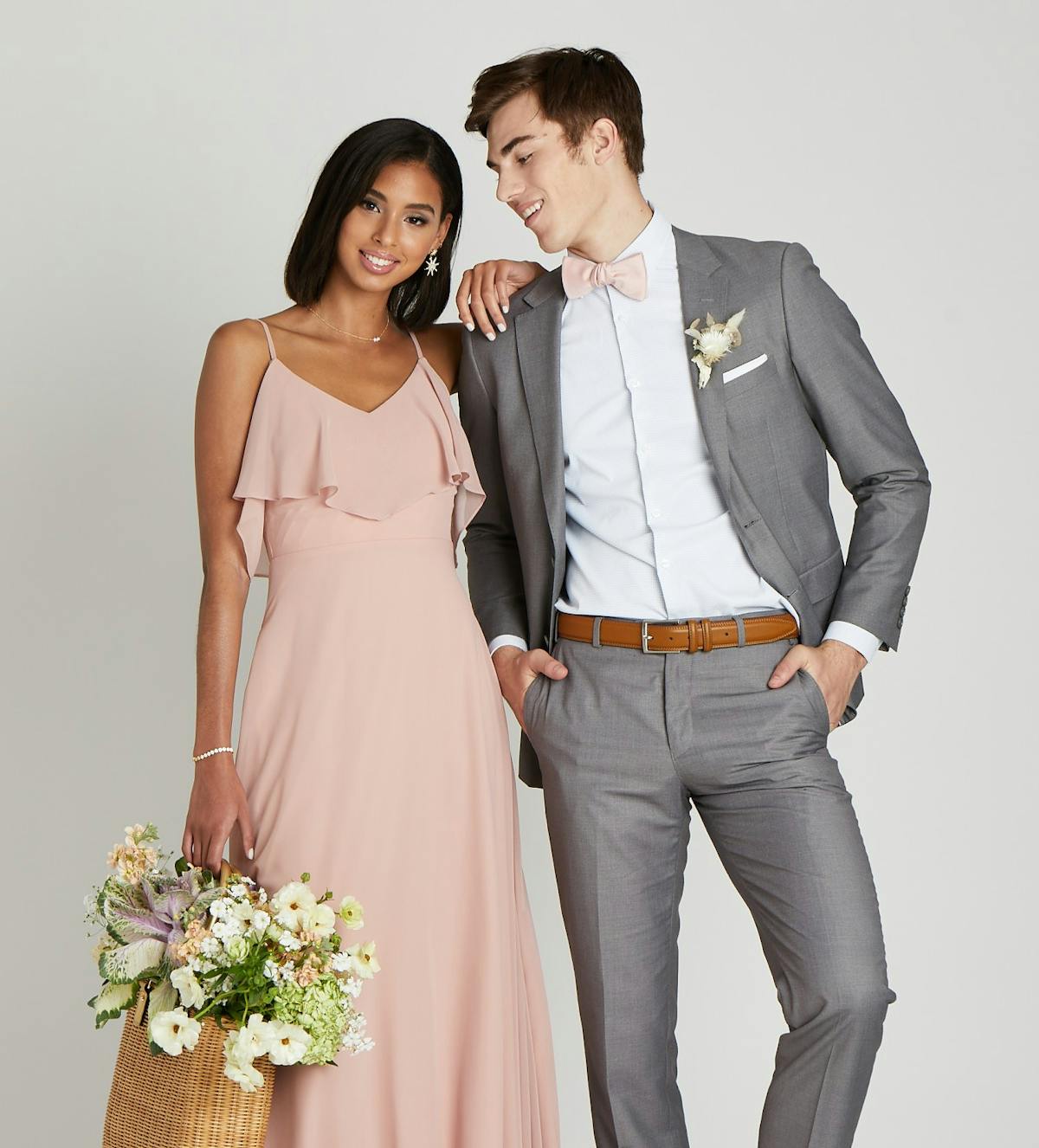 Q: My girlfriend and I are attending a wedding together, do my clothes have to match what she's wearing? 
A: Great question. No, you don't need to look "matchy-matchy," but it would be a good idea for your looks to complement one another. First of all, make sure that you are dressed as formally as she is. If she's wearing a floor length gown, you're likely going to an upscale event that requires a black suit or tuxedo. If she's wearing a sundress, maybe opt to not wear a tie or skip the suit jacket and wear suspenders. 
One good way to tie in her look with yours is in your accessories. If she's planning to wear a blush pink dress, consider wearing a pink tie or pocket square or a floral tie with pops of pink in it. As a wedding guest, don't be afraid to wear a colored or patterned shirt or a bold watch. 
No matter how you choose to put together your look, we're sure you'll look great! Check out our accessories to elevate your outfit and for any other style questions reach out to us at info@suitshop.com! 
Related Products