Spooky Suits: Halloween Costume Ideas that Start with a Suit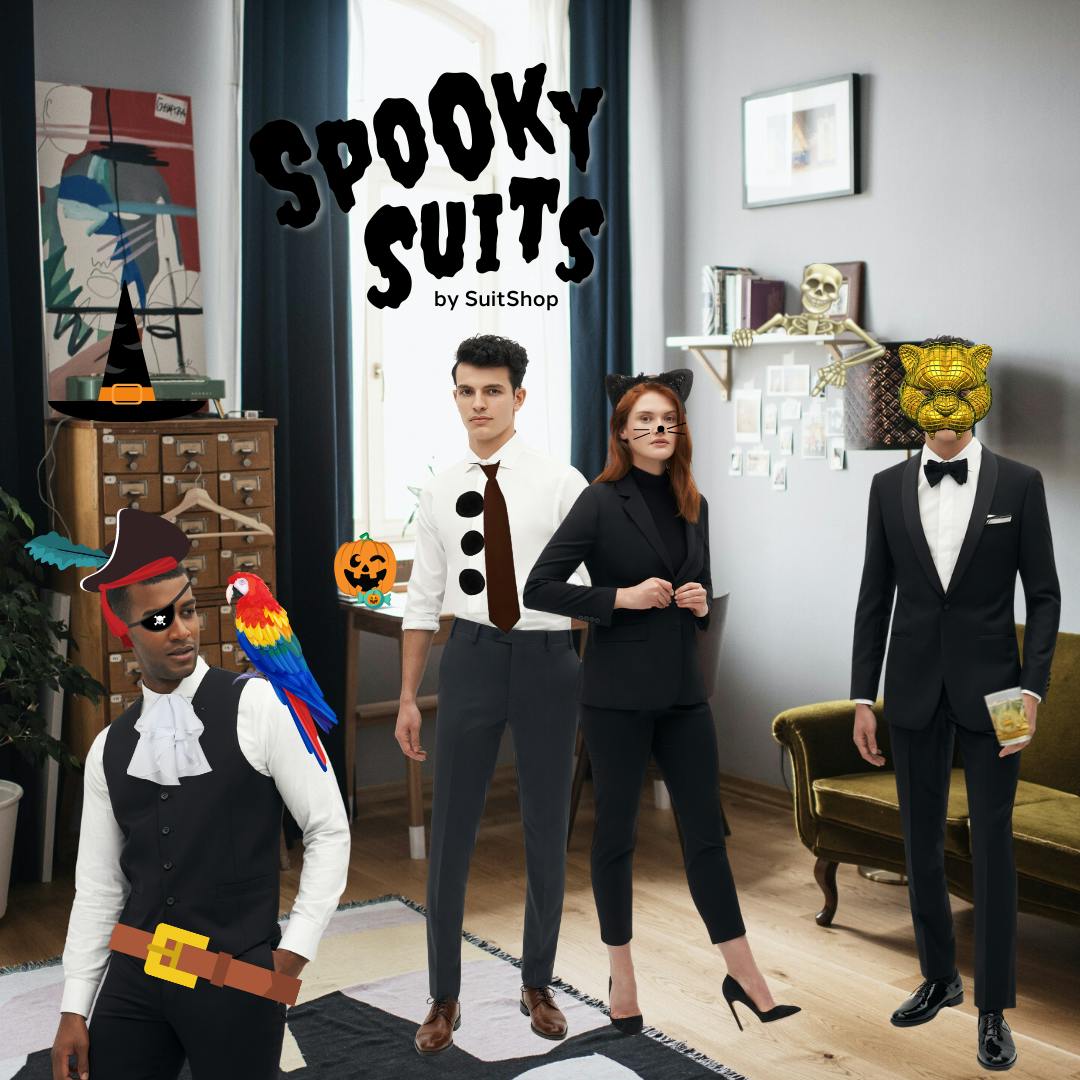 Got a suit? So yeah, you've got a Halloween costume. Let this year's fright just be how dangerously dapper you look when you show up in some dressed up dress-up.
Head out partnered up with a crushingly cute couples' costume, or be a solo sensation so you can have your night, your way. These 12 stylish and fun Halloween 2021 costume ideas make strategic use of the transformative power of a suit or tuxedo to turn you into whoever you want to be--if only for one night.
Of-the-Moment Pop Culture Nods
Simon and Daphne from Bridgerton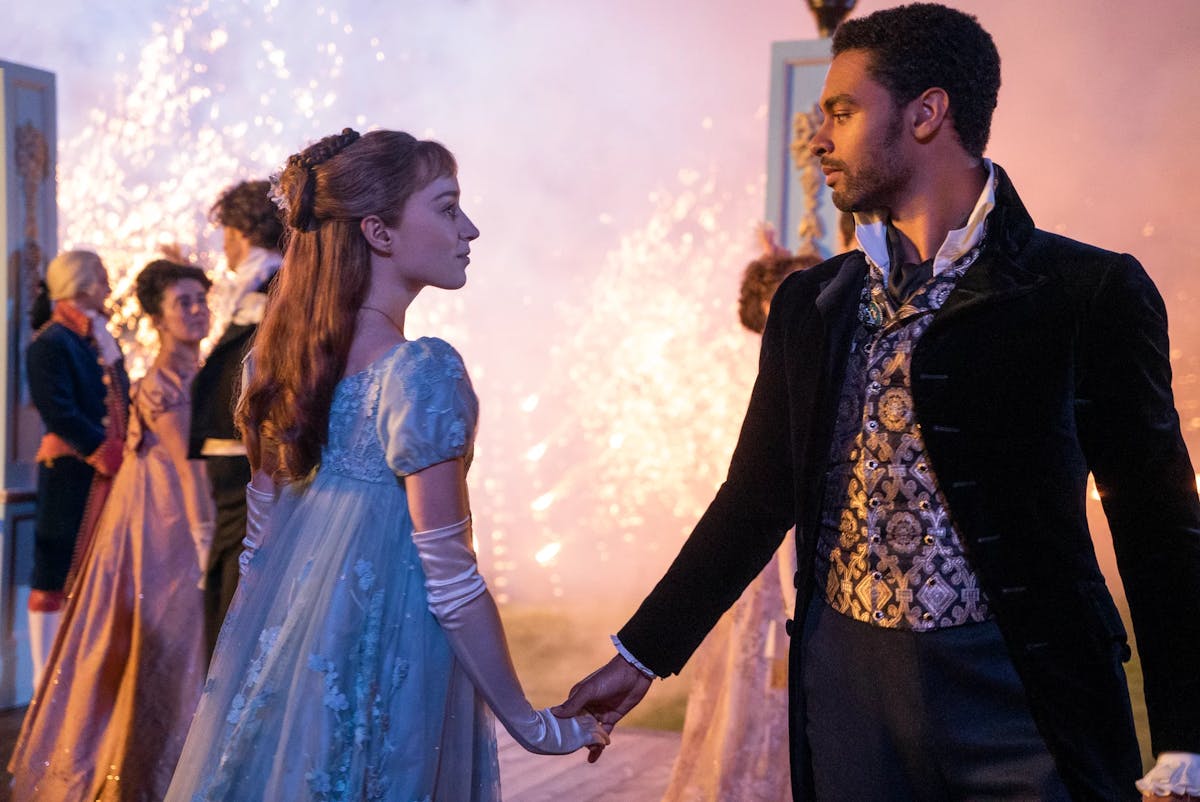 Ready for a night on the ton? A classic suit or tux provides the perfect backdrop for a regency-era ensemble sure to amaze even Lady Whistledown.
The Simon of your couple will want to pair a black suit or tuxedo with an intricate print on the shirt underneath (think baroque or paisley). Adding a tied or frilly neck scarf and a brooch along with flipping up the suit collar cements the look firmly in Duke and Duchess territory.
For Daphne, grab a babydoll gown (bonus points if it's light blue), elbow length gloves, and a tiara. Just try not to be noted in the local papers as "a diamond of the first water" with a look this good.
Squid Game VIPs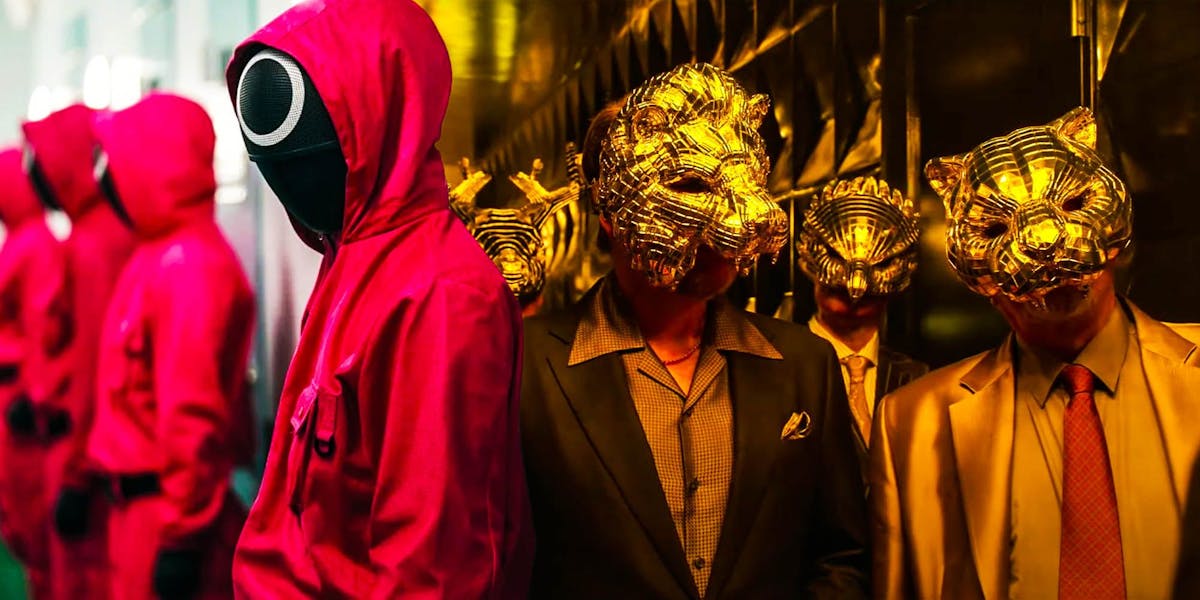 Mystery and thrill are Halloween hallmarks, and Fall's TV event of the season, Squid Game, is lacking in neither. Embodying the show's VIPs is the perfect opportunity to up the ante on eerie for this year's Halloween costume. No high-stakes games to win or lose here; this one's easy. Just dress up in your suit and add on a shiny animal mask. Bonus points if you have a shirt or tie with some shine to pair with the look. Feeling crafty? Grab any plain animal mask from your local craft store and bedazzle with gold rhinestones or simply paint gold!
Peaky Blinders
Rolling with a 1920's British gang more your style? Sounds good to us. Simply suit up in any color suit you've got--and don't forget the vest! Finish the look off with a flashy tie clip, pocket watch chain, and coordinating driving cap. If you want to really go the extra mile, add a ring and an air of intimidation.
Harper and Abby from Happiest Season
This new holiday flick became an instant classic for us. And really, Kristen Stewart can do no wrong.
Harper keeps it simple with a black mock-neck lace dress. Some clip-on bangs or a fringed brunette wig along with a pretty pink lip seals the deal.
Abby's look is edgy-chic in all the right ways. All you need to recreate it is a black tuxedo, a lacy velvet cami, and some delicate gold necklaces. If you want to go for a smokey eye and deep berry lip, all the better.
You could also switch things up and go as Abby and Riley (Aubrey Plaza's character) by sporting sleek, feminine stylings of light gray and navy blue suits.
Fran Leibowitz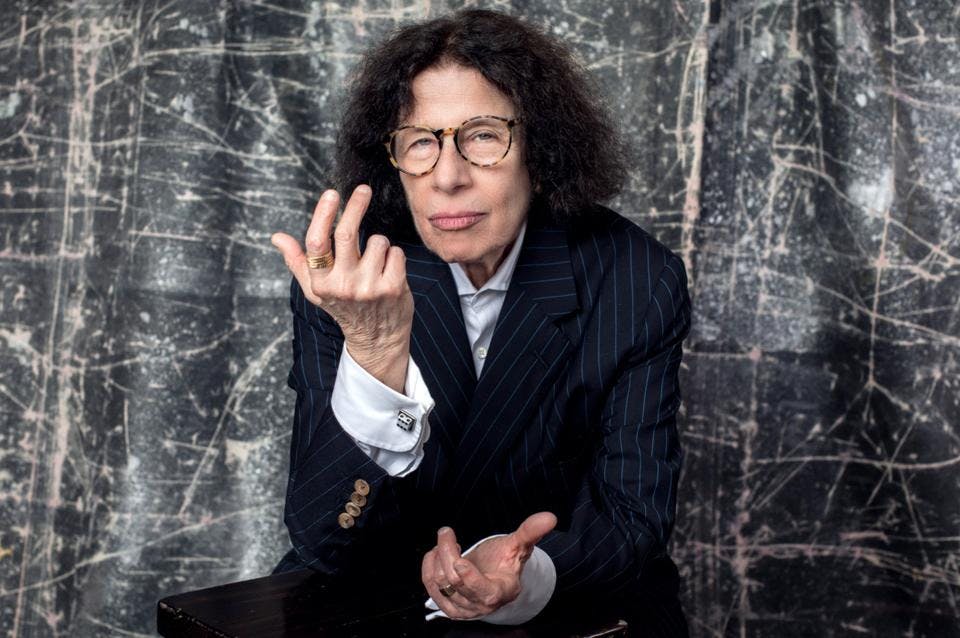 Cultural icon, coming right up. Start with a French cuff dress shirt, an oversized suit jacket (hint: if you don't have an oversized women's blazer, borrow from your partner, father, or friend!), cufflinks, and a pair of BIG, circular, tortoiseshell glasses. Top it off with a simple wool scarf hanging around your shoulders, and do not, by any means, forget to bring some strong opinions, witty humor, and trademark New York sensibility.
Harry Styles
Doesn't get much simpler (or more fun) than this. Don a black tuxedo, leave the jacket open, and drape a green feather boa around your neck. And just like that, you're so "Golden!"
Machine Gun Kelly and Megan Fox
The daring fashion statements from Hollywood's IT couple of the moment were practically made for a Halloween couples costume recreation. 
This look works in a few different iterations, but for Machine Gun Kelly, you'll want to rock either a black or white tux with plenty of skin showing. Underneath, layer a mesh tattoo shirt or cover your chest in temporary tattoos (or, if you've got the real deal, now's the time to show them off). Pile on some jewelry and tousle your hair, and you're good to go. 
For Megan, any tight-fitting, glam dress or jumpsuit with plenty of cutouts or mesh details will let you own this look. Opt for sleek, straight hair, and you're there. And of course, you'll both be sporting a too-cool attitude.
Classic Characters
Clark Kent and Lois Lane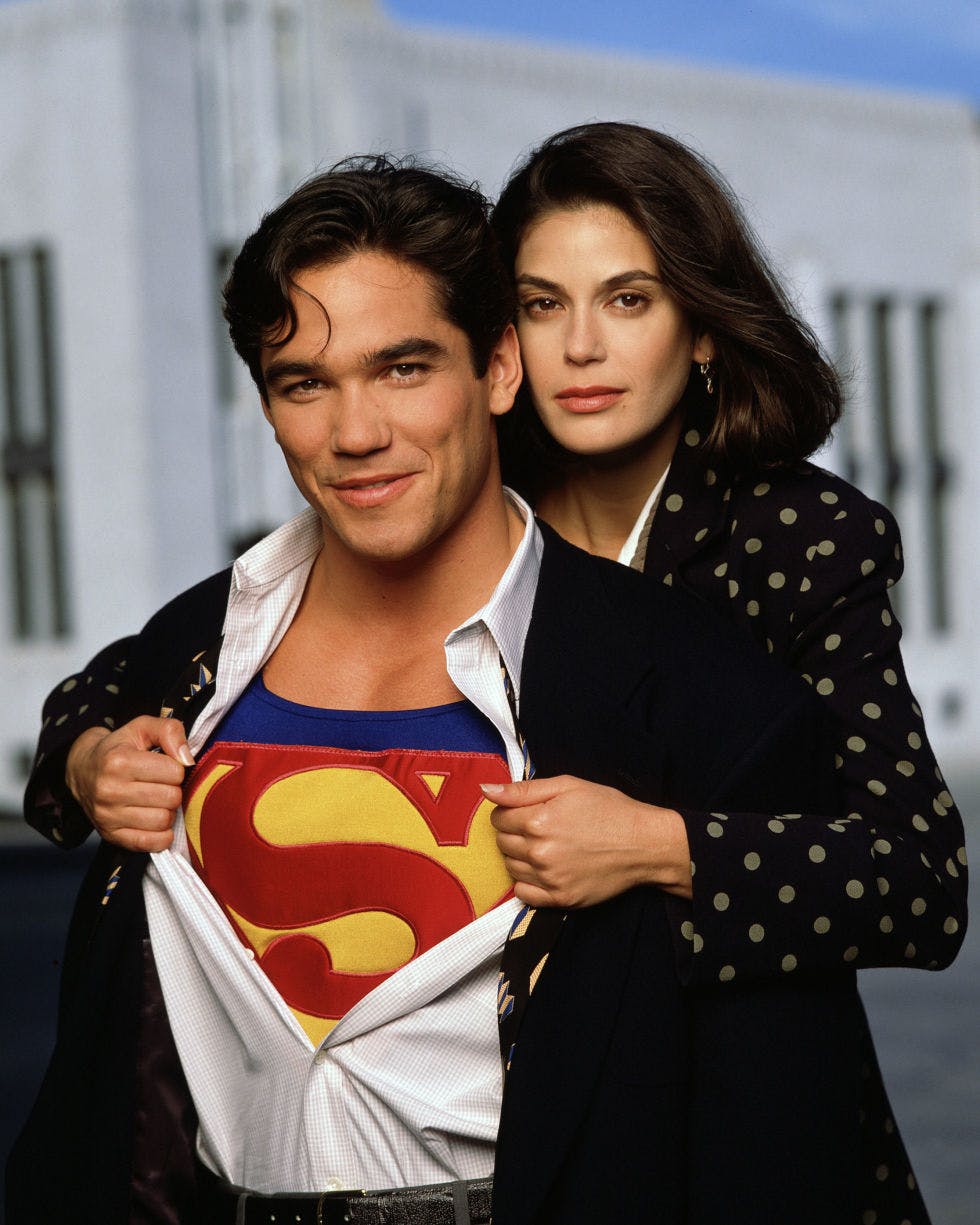 A super couple with a super look for the ages.
Clark wears a black suit with a dress shirt pulled open to reveal the classic "S" insignia underneath. Don't forget the glasses and a lock of hair swooping over your forehead. A windswept tie thrown over a shoulder doesn't hurt, either.
Brilliant journalist Lois is ready for business in any office-ready outfit you like--we think a great modern update to her look is to go for dress pants rather than the typical pencil skirt. Throw on a Daily Planet lanyard and a pencil behind your ear for journalistic credibility.
Jim and Pam from The Office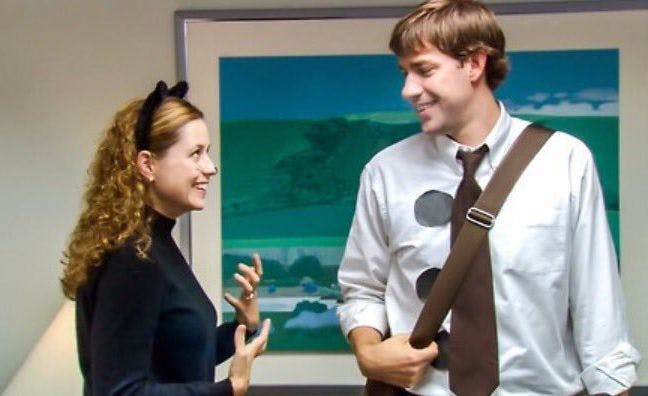 A perennial favorite, this costume of a costume is too good to file away.
Your Jim comes together with a classic white dress shirt, suit pants, tie, and three taped-on circles of black paper. Bam! You're three-hole-punch Jim.
To embody cat costume Pam, throw on a black turtleneck, black pants (our women's tuxedo pants would take this office-wear look up a notch or two), and a black cat-ear headband. Draw on a nose and whiskers, and this beloved couple moment is complete.
Pirates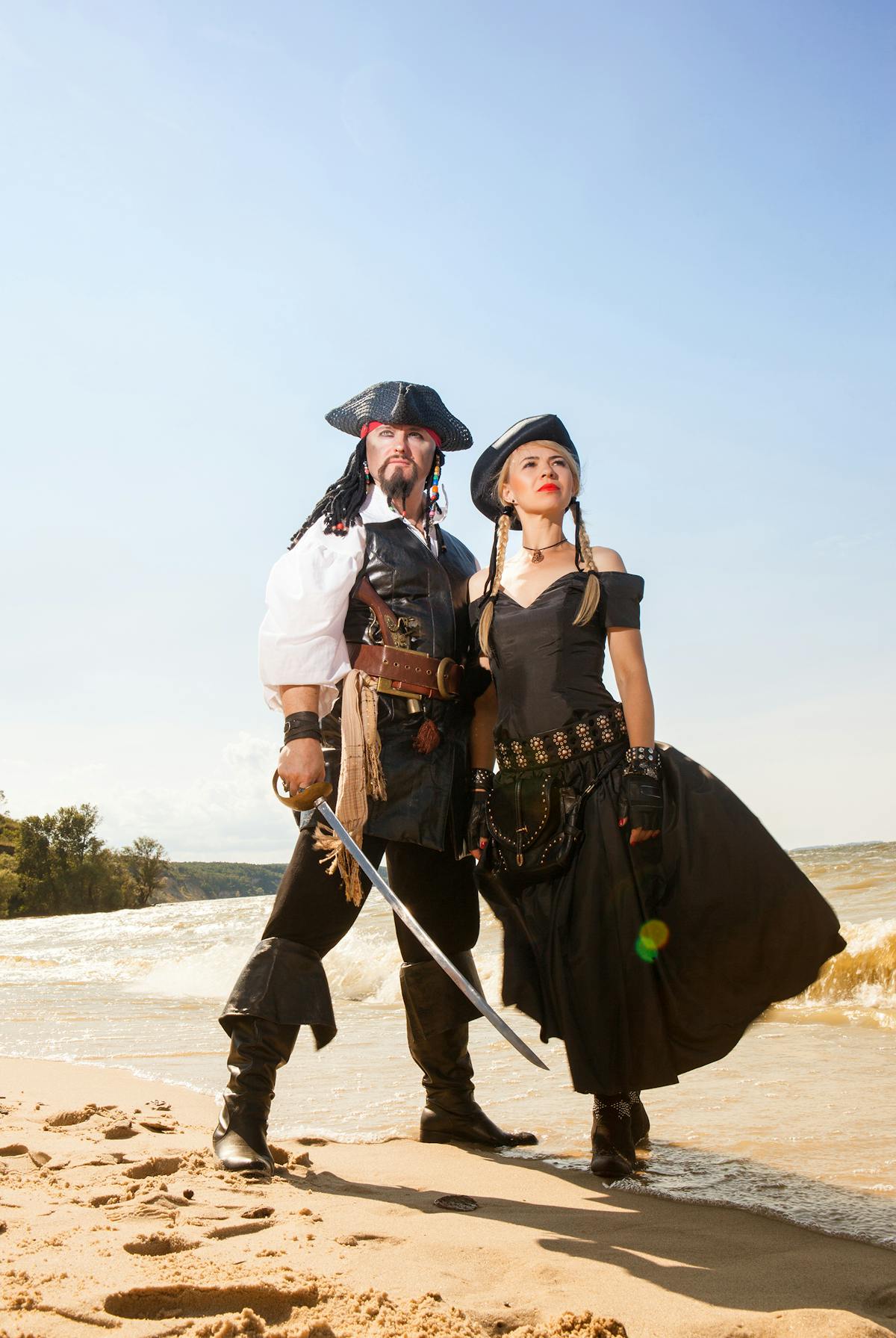 If yer a theivin', rum-swiggin' kinda couple, pirate these here seas together. Otherwise, ye can certainly still rock the boat on yer own.
Start off your swagger with either a striped t-shirt or a frilly blouse with a suit vest over top. Tuck some suit pants into a pair of weathered boots, and, of course, pop on an eye patch. Sweeten the pot by tying on a red bandana, crisscrossing some belts over your vest, and topping it off with a hat.
To take it to the next level, you can either stick a parrot to your shoulder or have your partner dress as one!
Edna Mode
"Simple, elegant, yet bold," indeed. All you need is an oversized black suit jacket, either black bike shorts or leggings, a black bob or wig, and some massive, round frames. It's foolproof, darling!
Princess Diana
Casual-cool royalty. The look is yours, easy, with a few pieces plucked from your closet. An oversized suit jacket (go menswear for this one!), graphic crewneck sweatshirt, loose, light wash jeans, and a pair of calf-height boots build your off-duty regal look. Some small, gold hoop earrings and a baseball cap go above and beyond.
Armed with a host of individual ensemble plans and couples costume ideas, there is nothing scary about choosing what to wear this year for Halloween. Still howling for more? We've got a treat for you, with these quintessential tuxedo costumes. So now you see, concocting the perfect look isn't witchcraft; it's just putting your suit to good use.