Winter Wedding Color Palettes for Winter 2021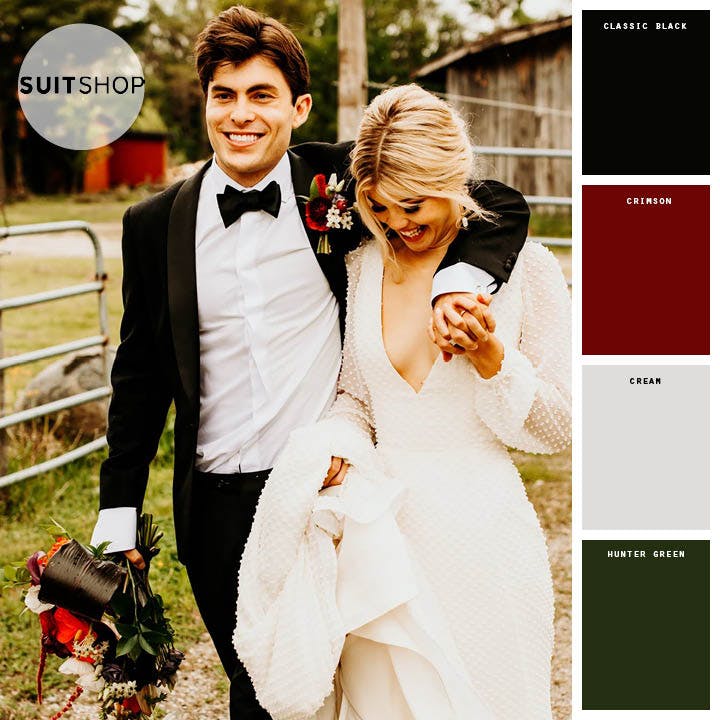 While most years we see wedding season slow down come November, we don't see that being this case for the 2021/ 2022 winter season. Couples have waited long enough for their big day and are excited to celebrate their love with family and friends. Earthy tones like terra cotta and hunter green are going to have a major moment this season as well as an increase in formal black tie affairs. 
Hunter Green and Cream 
Sometimes couples will shy away from reds and greens for a winter wedding to try to avoid having a "Christmas" wedding, but you can use these colors without giving off a holiday vibe. Hunter green bridesmaids dresses, cream roses and burgundy velvet ribbons and great options for a cozy winter wedding. To keep the mood dark, opt for classic black tuxedos for the groom, groomsmen, and fathers. Or, to be more on-trend, dress your guys in textured hunter green suits. In this case the groom could wear a tuxedo to stand out and the bridesmaids could be the ones in black. (And, what bridesmaid doesn't get excited to hear about black bridesmaids dresses?!)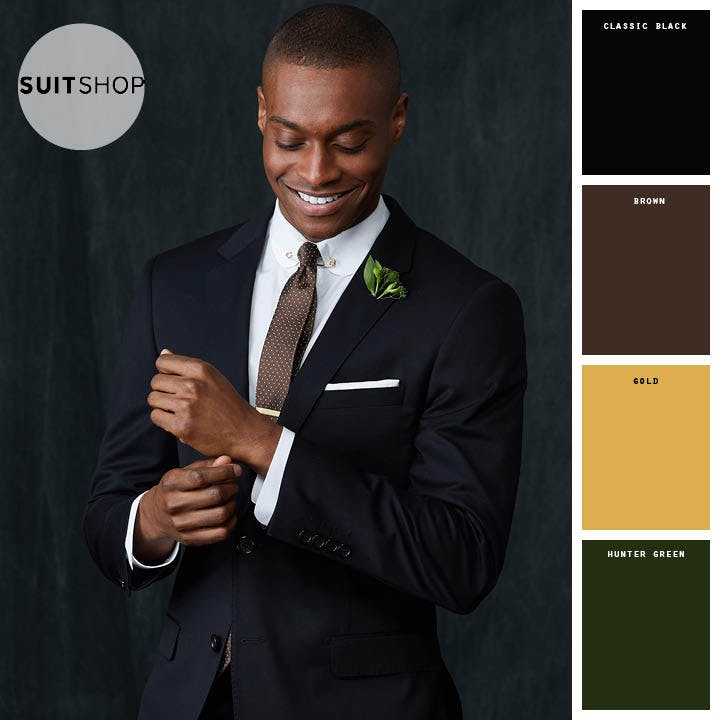 Eucalyptus and Terra cotta
Unless you haven't done any shopping lately, you know that terra cotta is THE accent color of the year. Not just for garden pots anymore, terra cotta is beautiful against all skin tones, pops in bridal bouquets, and provides warmth to decorative aisle rugs. This color pairs well with blues, grays, and rich greens.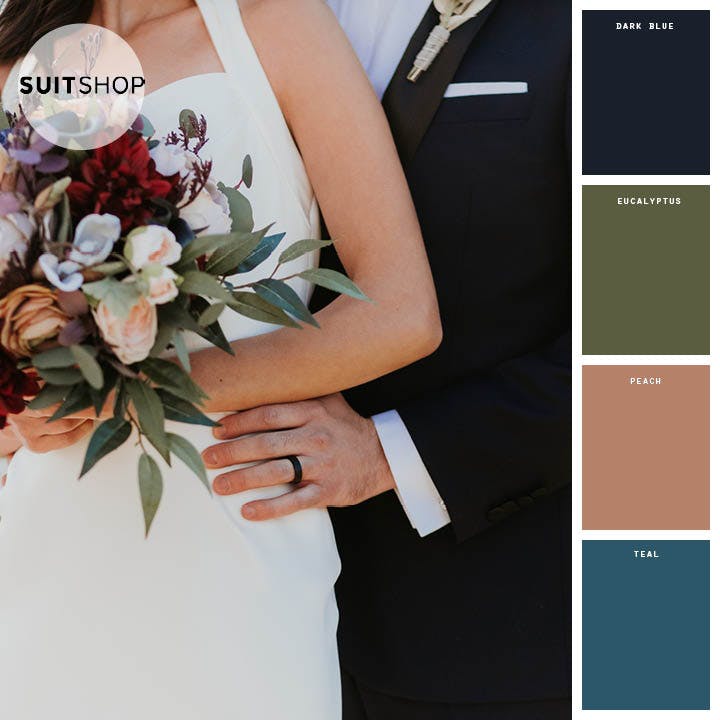 Dark Blue and Teal 
Teal is another color having a moment and we expect to see a lot more of it in 2022. Dark teals pair well with navy blues and light colors like cream and peach. 
When choosing colors for your wedding, it's always great to discuss with your partner what your favorite colors are and how they can both be incorporated somehow into the day. Start with the one or two that you have in common and then find accent colors that make them pop. For winter 2021 wedding colors, we recommend leaning into hunter green, terra cotta orange, dark blue, and black. As always our stylists are here to help make your vision come to life and give our opinion on accessorizing. Just reach out to us at info@suitshop.com or set up a virtual consultation. We can't wait to get you suited up!